This Criterion DVD starts with the Universal logo and we can assume that is original production company and probable transfer source.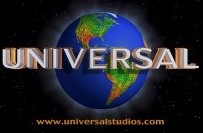 Aside from being a shade glossy at times it looks quite strong and gives me no reason to suspect it looks any different than theatrical. The disc is dual-layered and anamorphic - coded for region 1 in the NTSC standard. It is very clean with very minimal noise and colors an contrast look above average. I don't see excessive manipulation and it seems to reache the limited heights of SD-DVD in terms of image quality.
The audio is perfectly clear and consistent with three languages used in the film. There are optional subtitles for the foreign language segments (see sample below). NOTE: There are no optional subtitles for the English language of the film (predominantly in the second segment).
Supplements are stacked including an interesting audio commentary with director/writer Manchevski and film scholar Annette Insdorf. It's fairly relaxed with Insdorf having done her homework and probing at certain instances. There is a 2008, 16 minute video interview with lead actor (among a lengthy list of attributes) Rade Serbedzija - one of the most popular Yugoslav performers of the 60's and 70's. He discusses his remembrances of working on Before the Rain. There is a 15 minute 1993 documentary about the 'making of...' entitled 'Behind the Scenes in Macedonia' - in it the cast and crew share thoughts on working the locales and together. If one desires you can access the soundtrack selections, featuring ome of the cultural music of Macedonian as well as performances by 'Anastasia'. There is also some on-set footage, theatrical trailers, and stills galleries of production photos, storyboards, and letters. In a click-thru gallery we have a selection from Manchevski's photography collection entitled 'Street'. The award-winning "Tennessee" music video is included and finally a 16-page liner notes booklet with a new essay by film scholar Ian Christie.
The film is divided into three ironically titled segments: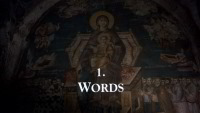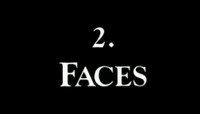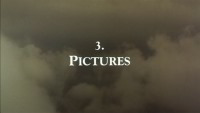 and exemplifies the work of a filmmaker with a singular unflinching vision - not surprisingly Manchevski was 'fired' by both Warner and 20th Century Fox for this inflexible creative outpouring. This is a very good film and one I'm so very glad to have watched. An excellent choice by Criterion and we recommend. They, of course, have done it up right.