NOTE: The 'culprit' here is that this disc I received is from Sony Canada. The one for sale at Amazon.com (US) IS from MGM and DOES have some extras (and looks to be dual-layered). Obviously our advice is to buy the US edition. (Thanks Mark for telling us!)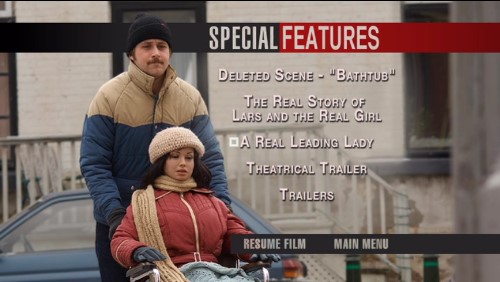 Well Sony - what the heck is going on? Not only is this bare-bones without a hint of extras but the DVD is single-layered! (supported by a correspondingly low bitrate). For such a fairly lauded/popular release it is surprising indeed. I wonder what could be the reason. Anyway, the image quality is not appalling (anamorphic and progressive) - but a definite notch below modern film transfers. It looks a shade thin, colors slightly drab, dark at times and has some digital noise but luckily the film doesn't require intense visuals - it's pretty basic and the intent is, at least, represented adequately. I has heard quite a bit about this and was expecting at least some form of supplementary featurette or making of... if not a commentary.
This Sony DVD (not MGM as listed on Amazon) offers a, fairly wasted, 5.1 track along with a 2 channel and some optional English subtitles.
The film? Sure - it's light, quirky, deviant - all at once. Good performances. I've heard one representation as 'Capraesque' but that might be overstating things. I thought it was unique and entertaining but nothing more. Yes, it is cloying - if that is a heavy negative. Certainly worthy of a spin, in my opinion, and the list price of less than $15 seems acceptable given the film's worthiness... if overly-high given the DVD content. For shame Sony! (we shake our finger at you) - let's not make a habit out of this.