(Andrew Niccol, 1997)
Production: Sony Pictures

Video codec: VC-1
This Blu-ray DVD is region-free and will play in Blu-ray players around the world.
Video resolution: 1080p
Aspect ratio: 2.40:1

Audio: English: Dolby TrueHD 5.1, DUBs: French: Dolby TrueHD 5.1, Portuguese: Dolby TrueHD 5.1, Spanish: Dolby Digital 5.1

Subtitles: English SDH, English, French, Spanish, Portuguese, Chinese, Korean, Thai, none

Disc is dual-layered - 50GB
Runtime: 1:45:47

Extras:
• Hi-def trailers for Close Encounters of the Third Kind, a Blu-ray Disc promo; The Company and others.
• Substance Test Outtake (0:30)
• Featurette: 'Original Featurette' (6:00)
• Featurette: Welcome to Gattaca (20:00)
• Featurette: Do Not Alter? (15:00)
• Six Deleted Scenes (10 minutes worth)
Disc: 50GB Blu-ray Disc
Release Date: March 11th, 2008
Standard Blu-Ray case

Synopsis: Confidently conceived and brilliantly executed, Gattaca had a somewhat low profile release in 1997, but audiences and critics hailed the film's originality. It's since been recognized as one of the most intelligent science fiction films of the 1990s. Writer-director Andrew Niccol, the talented New Zealander who also wrote the acclaimed Jim Carrey vehicle The Truman Show, depicts a near-future society in which one's personal and professional destiny is determined by one's genes. In this society, "Valids" (genetically engineered) qualify for positions at prestigious corporations, such as Gattaca, which grooms its most qualified employees for space exploration. "In-Valids" (naturally born), such as the film's protagonist, Vincent (Ethan Hawke), are deemed genetically flawed and subsequently fated to low-level occupations in a genetically caste society. With the help of a disabled "Valid" (Jude Law), Vincent subverts his society's social and biological barriers to pursue his dream of space travel; any random mistake--and an ongoing murder investigation at Gattaca--could reveal his plot. Part thriller, part futuristic drama and cautionary tale, Gattaca establishes its social structure so convincingly that the entire scenario is chillingly believable. With Uma Thurman as the woman who loves Vincent and identifies with his struggle, Gattaca is both stylish and smart, while Jude Law's performance lends the film a note of tragic and heartfelt humanity.
Excerpt from Jeff Shannon's review at Amazon HERE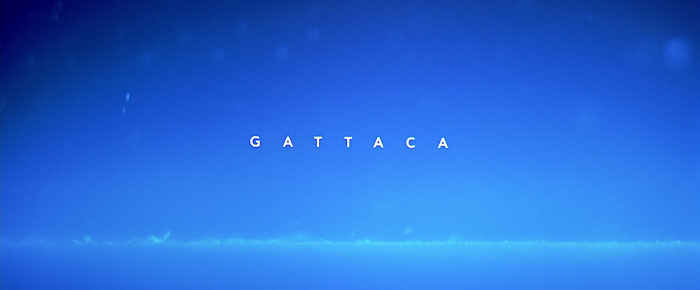 The Film:
Andrew Niccol was working as a commercials director in London when he wrote the script for Gattaca and was subsequently invited to direct. He later achieved critical acclaim for his work on The Truman Show but Gattaca entirely failed to meet with box-office success. This is a shame because it is probably the most intelligent and insightful science fiction film made in the 1990s. Like all the best serious science fiction it is really a study of the social consequences of a particular technological development, in this case instant automated DNA analysis. Since it appears that technology is developing very much along the lines predicted here, do not be surprised if this prophetic film achieves cult status in years to come. In the meanwhile, enjoy it for the languorous pace, the fine acting, the beautiful cinematography and the timeless 1950s look.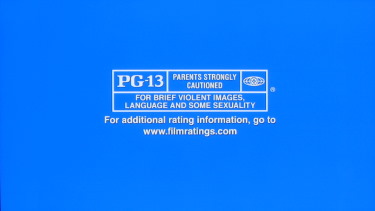 The Video: NOTE: The below Blu-ray captures were taken directly from the Blu-ray disc.
We compared 4 standard definition DVDs of this brilliant sci-fi offering HERE. Typical of SD vs. hi-def - the lower standard tends to dullish/brown while the 1080P looked that much sharper with truer, smoother colors. It is quite a drastic difference with the intentional greenish tinge of the theatrical film showing through very well in Blu-ray. Colors are vibrant but never overdone. Detail is at its highest level yet, for this particular film, on digital. A lot of Gattaca was shot in shadowy darkness (further supporting the bleak, claustrophobic representation of the future) and the Blu-ray shows minimal digital noise in these monochromatic backgrounds. Contrast and shadow detail are excellent and black levels are undeniably pitch. Perhaps the only real flaw one could state about the Blu-ray is that it is not as breathtakingly stellar as we have seen from other films made in the last decade. However, I truly feel it gives the absolute most accurate presentation of the film for home viewing. It looks quite wonderful.
Audio:
This is a fairly sedate film - audio-wise. It is offered in a competent English Dolby TrueHD 5.1 that has no real heavy instances of separation as there are very few in the film. Michael Nyman's gently building score is one of the strong attributes of my enjoyment. It concludes the film in a stirring fashion. There is also some TrueHD DUBs in French, Portuguese and Spanish. This Blu-ray is region-free and has subtitle options in English SDH, English, French, Spanish, Portuguese, Chinese, Korean or Thai.
Extras:
We are initially presented with some Hi-def trailers for issues like
Close Encounters of the Third Kind
, a Blu-ray Disc promo; and stuff on the horizon ex.
The Company
and a few others. There is a short, humorous
Substance Test Outtake
and three featurettes. The first, simply entitled '
Original Featurette
' runs for about 6 minutes and is pretty standard stuff. The next two go into more detail about production.
Welcome to Gattaca
is about 20 minutes long and
Do Not Alter?
is 15. Both touch on the science-fiction component of
Gattaca
. Finally there are 6, very poor quality, deleted scenes (about 10 minutes worth). No commentary but a decent batch of supplements.
Menus (caps taken with digicam)
BOTTOM LINE: I used to rank this as a guilty pleasure but have come to the conclusion that I don't have anything to be guilty about. This is an intelligent, thought-inducing science-fiction drama - wonderfully acted and with an ordered feel that supports the underlying, but obvious, themes of restraint and control. It doesn't succumb by perpetuating violence or plot absurdities. It is basically a simple film - held together with Niccol's precision (his first feature!). I look forward to viewing more work from him - hopefully soon. As for this Blu-ray - it is heads and tails above the SD's and the best way to view this film in your home. Strongly recommended!
Gary Tooze