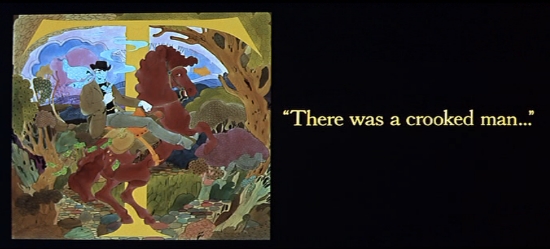 Directed by Joseph L. Mankiewicz
USA 1970
Terrific, knowing and very funny western, written by Newman and Benton, who already had Bonnie and Clyde to their credit. Douglas is a crafty inmate of a territorial prison, with a 10-year stretch to serve before he can get his hands on his stashed loot. Progressive warden Fonda recognizes him as a leader of men and sets about trying to enlist his help in turning the institution into a model prison. This is going to be tricky, considering the disparate band of desperadoes and madmen stuck behind bars, but Douglas accepts the challenge, recognizing the opportunities such favouritism may provide.
Excerpt from Channel 4 located HERE
***
A sharply and literately witty Western comedy of manners, scripted by Benton and Newman (of Bonnie and Clyde) and set largely in an Arizona prison, 1883 vintage, peopled by a wonderful collection of rogues including a homicidal Chinaman, a dimwitted gunslinger (Oates), a pair of old-maidish conmen (Cronyn, Randolph), and - most memorably - the Missouri Kid (Meredith), once a great train robber but now a rheumy-eyed old man dreaming of the past and of the idyllic little farm he will never own. King of this community is new arrival Douglas, a cold-blooded outlaw smiling amiably behind steel-rimmed glasses, biding his time (he has loot stashed outside) but seen as a potential leader of men by the new warden (Fonda), a staunch believer in the milk of human kindness who enlists his aid in turning the place into a model prison. The resolution, cynically demonstrating the relativity of good and evil, comes a little too pat; but the performances, the set pieces, and the overall tone are irresistible.
Excerpt from TimeOut Film Guide located HERE.
Posters
Theatrical Release: October 1970
Reviews More Reviews DVD Reviews
DVD Review: Warner - Region 1,2,3,4 - NTSC
DVD Box Cover

CLICK to order from:

Distribution
Warner Home Video - Region 1,2,3,4 - NTSC
Runtime
2:03:20
Video
2.35:1 Aspect Ratio
Average Bitrate: 5.72 mb/s
NTSC 720x480 29.97 f/s

NOTE: The Vertical axis represents the bits transferred per second. The Horizontal is the time in minutes.

Bitrate:

Audio
English (Dolby Digital 2.0), DUB: French (Dolby Digital 2.0)
Subtitles
English, None
Features

Release Information:
Studio: Warner Home Video

Aspect Ratio:
Original Aspect Ratio 2.35:1

Edition Details:

• Vintage featurette "On Location with There Was a Crooked Man…"
• Trailer

DVD Release Date: December 19th, 2006
Keep Case
Chapters: 31
Comments:

Firstly - I recall seeing this film as a very young man. I enjoyed it then and I enjoyed it equally now. Great entertainment.

Warner has given us another competent transfer with strong contrast and rich black levels. It is anamorphic (in 2.35:1) and progressive also offering optional English subtitles. The print used was very clean with only a few minor speckles. Audio is unremarkable but close, I'll wager, to the way it sounded theatrically. Overall, this transfer has moments of intense detail and it was a pleasure to see it look so wonderful.

The only extra feature is 'On Location with There Was a Crooked Man…' which appears to have been dug up from somewhere. It is 10 minutes long and not particularly interesting but the supplement attempt is noble and noted. The price appears a bit steep but the film is worth every penny. Recomended!
---

DVD Menus
---
Subtitle Sample
Screen Captures