Comments
ADDITION: Artificial Eye - February 2017: Before I bought this, I tried to find some technical information of Bťla Tarrís Autumn Almanac DVD released in 2016 by Curzon Artificial Eye. I couldnít find any. A shame, because I would have never bought it - in this condition.

Thereís two positive things with these DVD, it seems to be the sharpest of the three, and itís in the correct 1.66:1 aspect ratio and the subtitles are removable. Thatís it. The disc occupies 6,16 GB of space, on a dual-layered disc, and itís region 2 (and 8) in the PAL format.

Who would have thought that a DVD released in 2016 is in 4:3 letter-boxed format (non-anamorphic), and in a quite awful quality. This is definite a disc that gives new meaning for films watched on iPhone, or a tablet. It canít be seen in much bigger size with all the issues. In the later part of the disc, thereís a light bar on the left side on the picture for quite long time. Maybe a transfer error.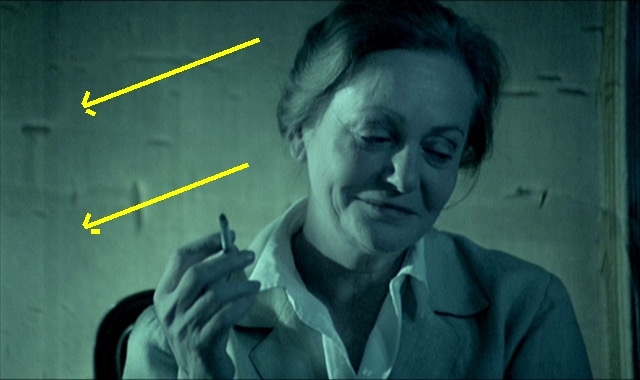 The audio is like those DVDís made in 1998, with a lot of hiss and crackís. The sound is probably from an old 35 mm used cinema copy.

Seriously, Artificial Eye, you need to hire someone to be in charge for the quality control for your digital releases. This is not something you sell for full price in 2017. We remember also the troubled Tarkovsky Blu-rays from 2016.

Thereís no extra material on the disc.
***
As usual with Facets we get a DVD5 (3.71GB) and burned-in subtitles. But for once they have made a decent transfer, compared to the first three films they released (Family Nest, The Outsider & Prefab People) this actually looks quite good. From what I heard this release have been supervised by Tarr himself. There is another DVD release of this film by the French company Clavis films, I don't know if it's better than this one but it's possible. it's said to have optional subs in English (plus French, German and Dutch I think). One thing I'm not sure about is the aspect ratio. It looks quite good but I think 1.66:1 would be more likely to be the OAR, if anyone knows for sure please drop a email.
- Arvid