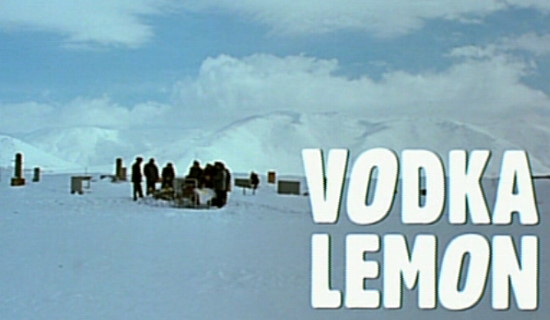 Directed by Hiner Saleem
France / Italy / Switzerland / Armenia 2003
In a remote, isolated village in post-Soviet Armenia, Hamo, a widower with a pitiful pension and three worthless sons, travels daily to his wife's grave. There he meets the lovely Nina, who is communing with her late husband. The two are penniless--she works in a local bar that is about to close down, while he has been forced to start selling his meager possessions. All seems hopelessly bleak, yet as Hamo begins to court Nina, their unexpected union revitalizes them.
Posters
Theatrical Release: September 12th, 2003 - Toronto Film Festival
Reviews More Reviews DVD Reviews
DVD Review: New Yorker - Region 1 - NTSC
DVD Box Cover

CLICK to order from:

Distribution
New Yorker Video - Region 1 - NTSC
Runtime
1:26:03
Video
1.82:1 Original Aspect Ratio
Average Bitrate: 6.0 mb/s
NTSC 720x480 29.97 f/s

NOTE: The Vertical axis represents the bits transferred per second. The Horizontal is the time in minutes.

Bitrate:

Audio
Armenian / Kurdish / Russian / French (Dolby Digital 2.0)
Subtitles
English, None
Features

Release Information:
Studio: New Yorker Video

Aspect Ratio:
Original aspect Ratio 1.82:1

Edition Details:

• Trailer
• 6-page liner notes with interview of Hiner Saleem

DVD Release Date: December 20th, 2005
Keep Case
Chapters: 18
Comments:

This single layered DVD sports an anamorphic yet non-progressive image - standard fare from New Yorker who are again bringing Region 1 some festival potpourri eclectia. The image looks saturated in the bright, snow reflected, lighting, but indoor shots seem acceptable with colors occasionally faded. Subtitles and the liner notes are both well done. This DVD offers a simple 2 channel audio.

The film, as you might expect, is a kind of sweet, cute and humorous offering from an under-exposed culture with a kind of dead-pan humor that will give it some endurance. Sure, we recommend!
---



DVD Menus

---
Subtitle Sample
Screen Captures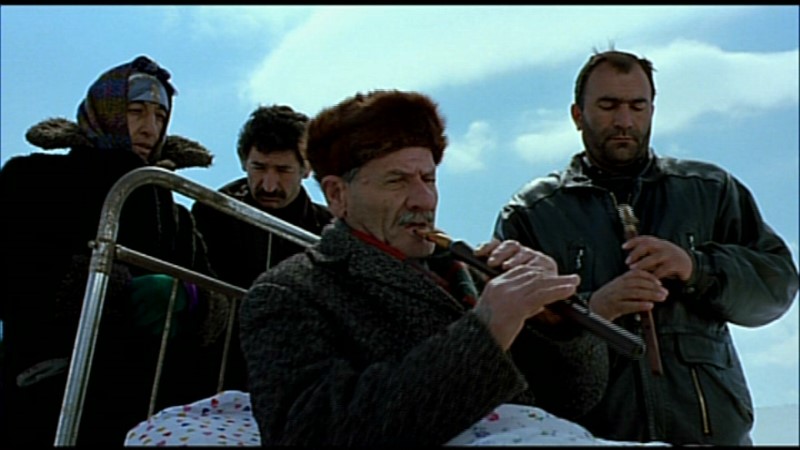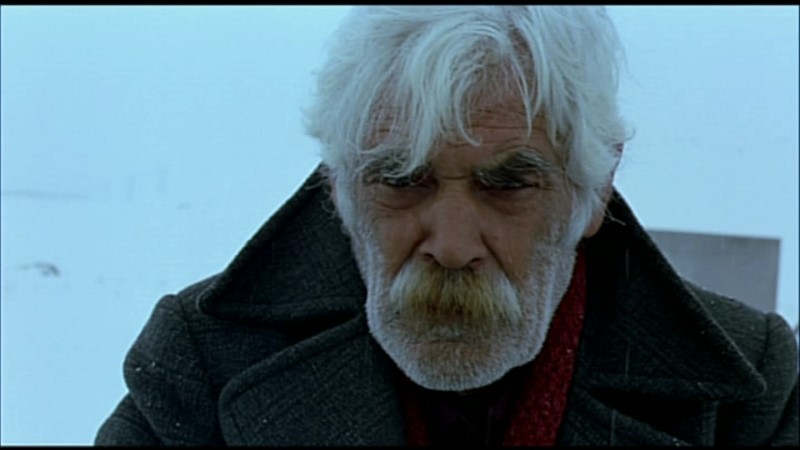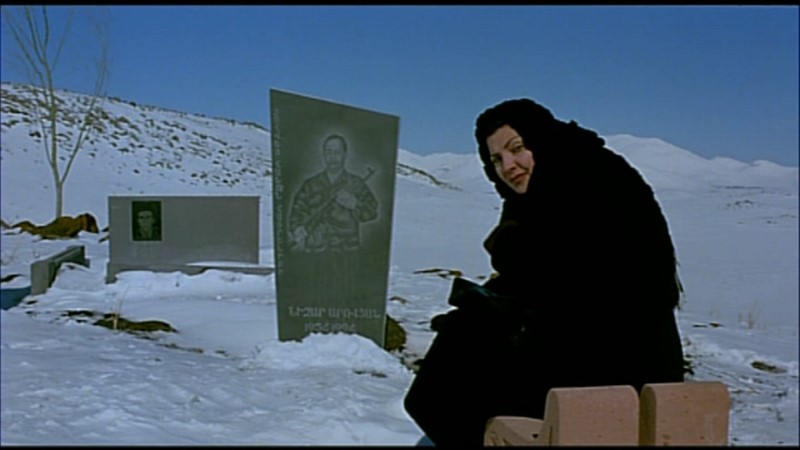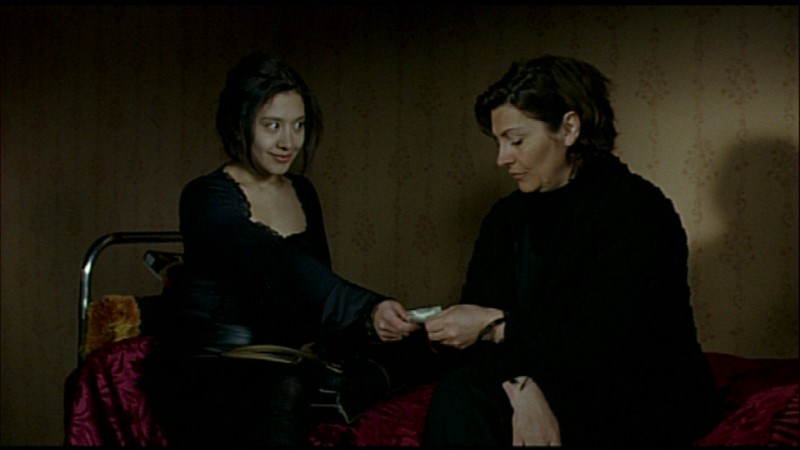 ---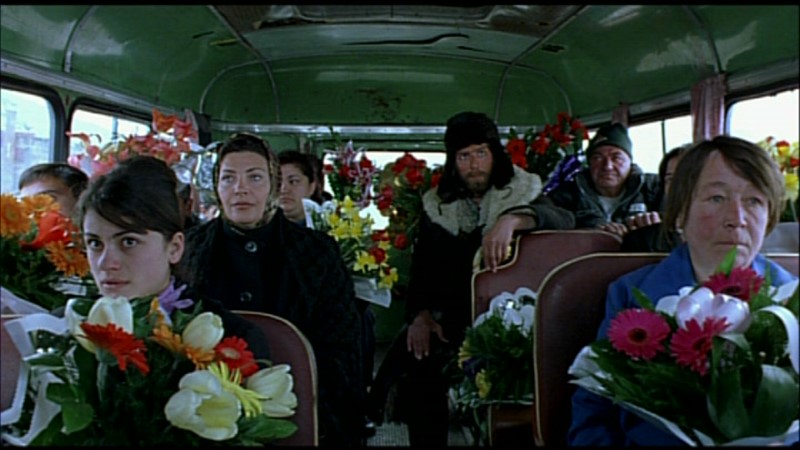 DONATIONS Keep DVDBeaver alive:
Mail cheques, money orders, cash to: or CLICK PayPal logo to donate!
Gary Tooze

Mississauga, Ontario,

CANADA
Thank You!
Hiner Saleem's - Vodka Lemon - DVD Review Hiner Saleem Vodka Lemon DVD Review Hiner Saleem Vodka Lemon DVD Review Hiner Saleem Vodka Lemon DVD Review Hiner Saleem Vodka Lemon DVD Review Hiner Saleem Vodka Lemon DVD Review Hiner Saleem Vodka Lemon DVD Review Hiner Saleem's - Vodka Lemon - DVD Review Hiner Saleem Vodka Lemon DVD Review Hiner Saleem Vodka Lemon DVD Review Hiner Saleem Vodka Lemon DVD Review Hiner Saleem Vodka Lemon DVD Review Hiner Saleem Vodka Lemon DVD Review Hiner Saleem Vodka Lemon DVD Review Hiner Saleem's - Vodka Lemon - DVD Review Hiner Saleem Vodka Lemon DVD Review Hiner Saleem Vodka Lemon DVD Review Hiner Saleem Vodka Lemon DVD Review Hiner Saleem Vodka Lemon DVD Review Hiner Saleem Vodka Lemon DVD Review Hiner Saleem Vodka Lemon DVD Review Hiner Saleem's - Vodka Lemon - DVD Review Hiner Saleem Vodka Lemon DVD Review Hiner Saleem Vodka Lemon DVD Review Hiner Saleem Vodka Lemon DVD Review Hiner Saleem Vodka Lemon DVD Review Hiner Saleem Vodka Lemon DVD Review Hiner Saleem Vodka Lemon DVD Review Hiner Saleem's - Vodka Lemon - DVD Review Hiner Saleem Vodka Lemon DVD Review Hiner Saleem Vodka Lemon DVD Review Hiner Saleem Vodka Lemon DVD Review Hiner Saleem Vodka Lemon DVD Review Hiner Saleem Vodka Lemon DVD Review Hiner Saleem Vodka Lemon DVD Review Hiner Saleem's - Vodka Lemon - DVD Review Hiner Saleem Vodka Lemon DVD Review Hiner Saleem Vodka Lemon DVD Review Hiner Saleem Vodka Lemon DVD Review Hiner Saleem Vodka Lemon DVD Review Hiner Saleem Vodka Lemon DVD Review Hiner Saleem Vodka Lemon DVD Review Hiner Saleem's - Vodka Lemon - DVD Review Hiner Saleem Vodka Lemon DVD Review Hiner Saleem Vodka Lemon DVD Review Hiner Saleem Vodka Lemon DVD Review Hiner Saleem Vodka Lemon DVD Review Hiner Saleem Vodka Lemon DVD Review Hiner Saleem Vodka Lemon DVD Review Hiner Saleem's - Vodka Lemon - DVD Review Hiner Saleem Vodka Lemon DVD Review Hiner Saleem Vodka Lemon DVD Review Hiner Saleem Vodka Lemon DVD Review Hiner Saleem Vodka Lemon DVD Review Hiner Saleem Vodka Lemon DVD Review Hiner Saleem Vodka Lemon DVD Review Hiner Saleem's - Vodka Lemon - DVD Review Hiner Saleem Vodka Lemon DVD Review Hiner Saleem Vodka Lemon DVD Review Hiner Saleem Vodka Lemon DVD Review Hiner Saleem Vodka Lemon DVD Review Hiner Saleem Vodka Lemon DVD Review Hiner Saleem Vodka Lemon DVD Review Hiner Saleem's - Vodka Lemon - DVD Review Hiner Saleem Vodka Lemon DVD Review Hiner Saleem Vodka Lemon DVD Review Hiner Saleem Vodka Lemon DVD Review Hiner Saleem Vodka Lemon DVD Review Hiner Saleem Vodka Lemon DVD Review Hiner Saleem Vodka Lemon DVD Review Hiner Saleem's - Vodka Lemon - DVD Review Hiner Saleem Vodka Lemon DVD Review Hiner Saleem Vodka Lemon DVD Review Hiner Saleem Vodka Lemon DVD Review Hiner Saleem Vodka Lemon DVD Review Hiner Saleem Vodka Lemon DVD Review Hiner Saleem Vodka Lemon DVD Review Hiner Saleem's - Vodka Lemon - DVD Review Hiner Saleem Vodka Lemon DVD Review Hiner Saleem Vodka Lemon DVD Review Hiner Saleem Vodka Lemon DVD Review Hiner Saleem Vodka Lemon DVD Review Hiner Saleem Vodka Lemon DVD Review Hiner Saleem Vodka Lemon DVD Review Hiner Saleem's - Vodka Lemon - DVD Review Hiner Saleem Vodka Lemon DVD Review Hiner Saleem Vodka Lemon DVD Review Hiner Saleem Vodka Lemon DVD Review Hiner Saleem Vodka Lemon DVD Review Hiner Saleem Vodka Lemon DVD Review Hiner Saleem Vodka Lemon DVD Review Hiner Saleem's - Vodka Lemon - DVD Review Hiner Saleem Vodka Lemon DVD Review Hiner Saleem Vodka Lemon DVD Review Hiner Saleem Vodka Lemon DVD Review Hiner Saleem Vodka Lemon DVD Review Hiner Saleem Vodka Lemon DVD Review Hiner Saleem Vodka Lemon DVD Review Hiner Saleem's - Vodka Lemon - DVD Review Hiner Saleem Vodka Lemon DVD Review Hiner Saleem Vodka Lemon DVD Review Hiner Saleem Vodka Lemon DVD Review Hiner Saleem Vodka Lemon DVD Review Hiner Saleem Vodka Lemon DVD Review Hiner Saleem Vodka Lemon DVD Review Hiner Saleem's - Vodka Lemon - DVD Review Hiner Saleem Vodka Lemon DVD Review Hiner Saleem Vodka Lemon DVD Review Hiner Saleem Vodka Lemon DVD Review Hiner Saleem Vodka Lemon DVD Review Hiner Saleem Vodka Lemon DVD Review Hiner Saleem Vodka Lemon DVD Review Hiner Saleem's - Vodka Lemon - DVD Review Hiner Saleem Vodka Lemon DVD Review Hiner Saleem Vodka Lemon DVD Review Hiner Saleem Vodka Lemon DVD Review Hiner Saleem Vodka Lemon DVD Review Hiner Saleem Vodka Lemon DVD Review Hiner Saleem Vodka Lemon DVD Review Hiner Saleem's - Vodka Lemon - DVD Review Hiner Saleem Vodka Lemon DVD Review Hiner Saleem Vodka Lemon DVD Review Hiner Saleem Vodka Lemon DVD Review Hiner Saleem Vodka Lemon DVD Review Hiner Saleem Vodka Lemon DVD Review Hiner Saleem Vodka Lemon DVD Review Hiner Saleem's - Vodka Lemon - DVD Review Hiner Saleem Vodka Lemon DVD Review Hiner Saleem Vodka Lemon DVD Review Hiner Saleem Vodka Lemon DVD Review Hiner Saleem Vodka Lemon DVD Review Hiner Saleem Vodka Lemon DVD Review Hiner Saleem Vodka Lemon DVD Review Hiner Saleem's - Vodka Lemon - DVD Review Hiner Saleem Vodka Lemon DVD Review Hiner Saleem Vodka Lemon DVD Review Hiner Saleem Vodka Lemon DVD Review Hiner Saleem Vodka Lemon DVD Review Hiner Saleem Vodka Lemon DVD Review Hiner Saleem Vodka Lemon DVD Review Hiner Saleem's - Vodka Lemon - DVD Review Hiner Saleem Vodka Lemon DVD Review Hiner Saleem Vodka Lemon DVD Review Hiner Saleem Vodka Lemon DVD Review Hiner Saleem Vodka Lemon DVD Review Hiner Saleem Vodka Lemon DVD Review Hiner Saleem Vodka Lemon DVD Review