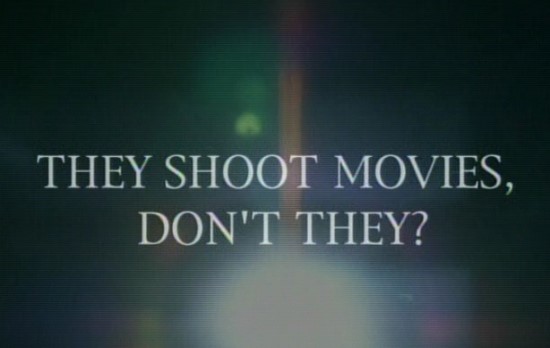 (aka 'They Shoot Movies, Don't They? ...The Making of Mirage')
Directed by Frank Gallagher
USA 2000
The line between fact and fiction is often blurred in Hollywood. A true story based upon a lie. Tom Paulson, a fledging baseball superstar suffers an injury and is forced to quit. Never to be held down, he follows his creative heart to... the heart of Hollywood, where he scores a much sought after position with a large movie studio. But it doesn't turn out to be all the glitter he was expecting.

Just three years in, Tom leaves his cushy corporate job in Hollywood to pursue his own venture as a independent filmmaker. During the shoot, changes occur and things happen that result his funding being reneged. But he must finish the film. Tom begs and borrows to complete the picture, but to little avail. Viewers give tons of feedback, telling Tom that the film is "interesting," but still offer up little cash. As a last ditch effort, Tom sells his baseball card collection and heads East through the desert...

His story ends in a Vegas hotel room.
Poster
Theatrical Release: August 23rd, 200 - TV Premiere
Reviews More Reviews DVD Reviews
DVD Review: Goldhil Home Media - Region 0 - NTSC
DVD Box Cover

CLICK to order from:

Distribution
Goldhil Home Media - Region 0 - NTSC
Runtime
1:18:30
Video
1.33:1 Original Aspect Ratio
Average Bitrate: 5.87 mb/s
NTSC 720x480 29.97 f/s

NOTE: The Vertical axis represents the bits transferred per second. The Horizontal is the time in minutes.

Bitrate:

Audio
English (Dolby Digital 2.0)
Subtitles
None
Features

Release Information:
Studio: Goldhil Home Media

Aspect Ratio:
Original Aspect Ratio 1.33:1

Edition Details:

• 2 Commentary tracks (one with principals of the documentary and a 2nd with Tom Paulson)
• Theatrical trailer

DVD Release Date: January 24th, 2005
Keep Case
Chapters: 4
| | |
| --- | --- |
| Comments: | Image quality has some decided weakness stemming from, I assume, its limited production roots. But the transfer is non-progressive - no subtitle options, scattered audio, but its good to hear 2 separate commentary tracks which seemed to me to be a bit redundant but definitely help put an alternate spin on this hypnotic documentary. I suppose a release like this is more intent on the content/message than the presentation. It's a riveting film to be sure - I was reminded of Chris Smith's American Movie (1999), but certainly much darker. We certainly recommend seeing it but getting the DVD as frugally as possible. |
---



DVD Menus

---
Screen Captures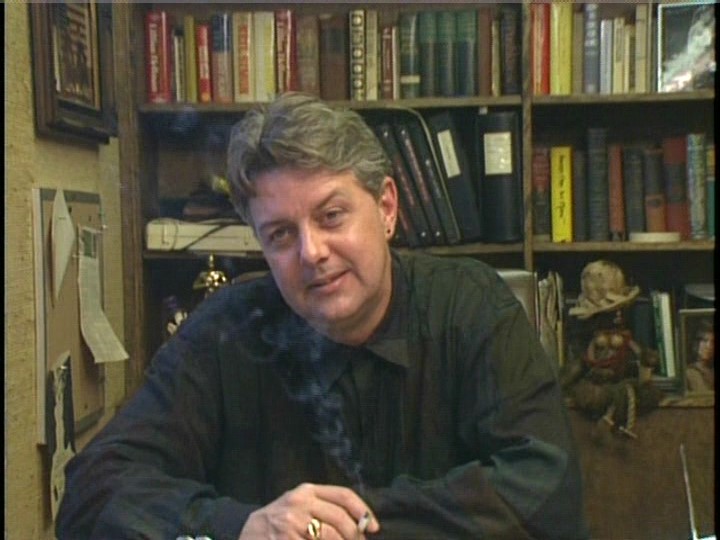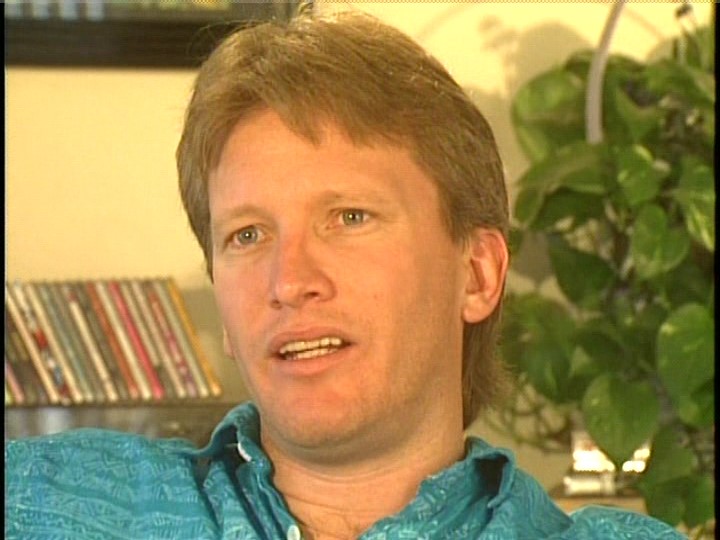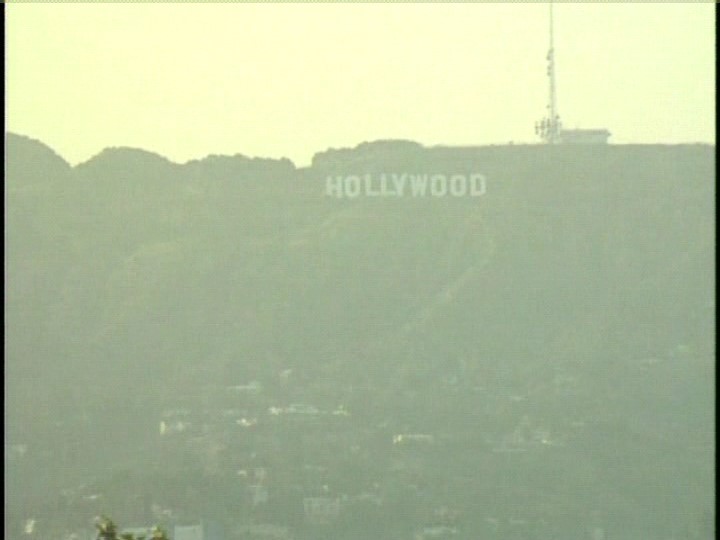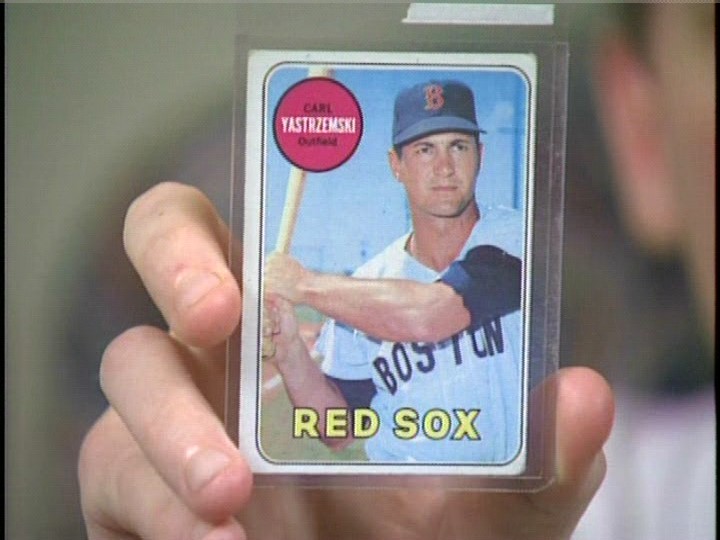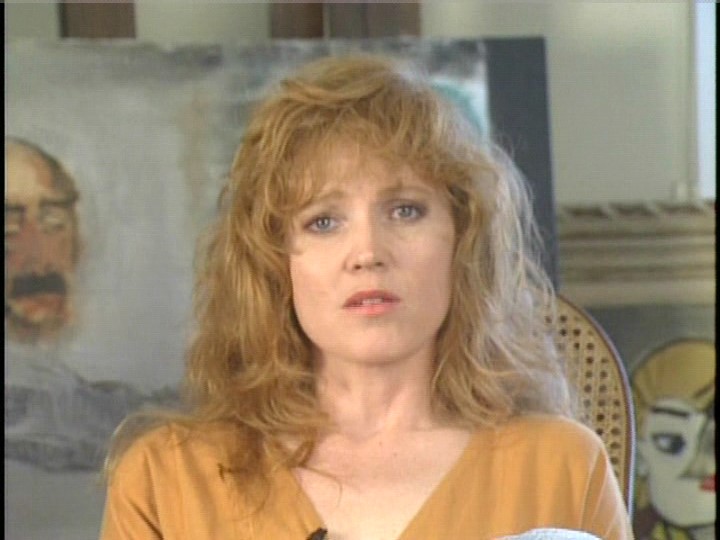 ---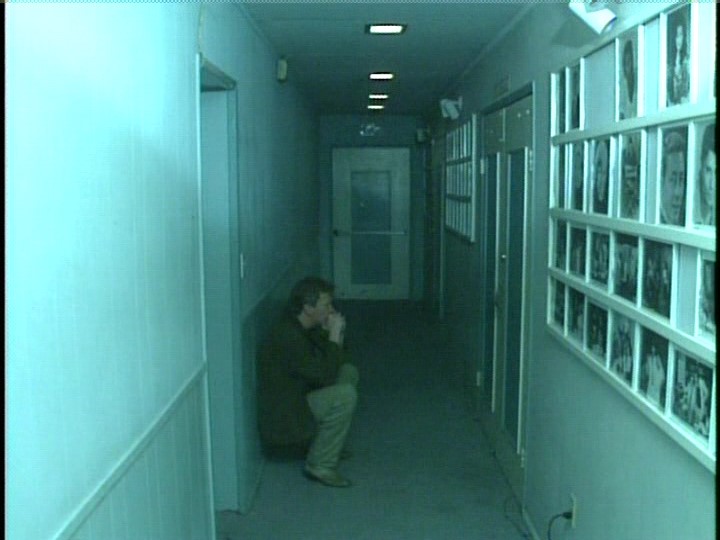 DONATIONS Keep DVDBeaver alive:
Mail cheques, money orders, cash to: or CLICK PayPal logo to donate!
Gary Tooze

Mississauga, Ontario,

CANADA
Thank You!
Frank Gallagher's - They Shoot Movie, Don't They? - DVD Review Mirage Frank Gallagher They Shoot Movie, Dont They DVD Review Mirage Frank Gallagher They Shoot Movie, Dont They DVD Review Mirage Frank Gallagher They Shoot Movie, Dont They DVD Review Mirage Frank Gallagher They Shoot Movie, Dont They DVD Review Mirage Frank Gallagher They Shoot Movie, Dont They DVD Review Mirage Frank Gallagher They Shoot Movie, Dont They DVD Review Mirage Frank Gallagher They Shoot Movie, Dont They DVD Review Mirage Frank Gallagher's - They Shoot Movie, Don't They? - DVD Review Mirage Frank Gallagher They Shoot Movie, Dont They DVD Review Mirage Frank Gallagher They Shoot Movie, Dont They DVD Review Mirage Frank Gallagher They Shoot Movie, Dont They DVD Review Mirage Frank Gallagher They Shoot Movie, Dont They DVD Review Mirage Frank Gallagher They Shoot Movie, Dont They DVD Review Mirage Frank Gallagher They Shoot Movie, Dont They DVD Review Mirage Frank Gallagher They Shoot Movie, Dont They DVD Review Mirage Frank Gallagher's - They Shoot Movie, Don't They? - DVD Review Mirage Frank Gallagher They Shoot Movie, Dont They DVD Review Mirage Frank Gallagher They Shoot Movie, Dont They DVD Review Mirage Frank Gallagher They Shoot Movie, Dont They DVD Review Mirage Frank Gallagher They Shoot Movie, Dont They DVD Review Mirage Frank Gallagher They Shoot Movie, Dont They DVD Review Mirage Frank Gallagher They Shoot Movie, Dont They DVD Review Mirage Frank Gallagher They Shoot Movie, Dont They DVD Review Mirage Frank Gallagher's - They Shoot Movie, Don't They? - DVD Review Mirage Frank Gallagher They Shoot Movie, Dont They DVD Review Mirage Frank Gallagher They Shoot Movie, Dont They DVD Review Mirage Frank Gallagher They Shoot Movie, Dont They DVD Review Mirage Frank Gallagher They Shoot Movie, Dont They DVD Review Mirage Frank Gallagher They Shoot Movie, Dont They DVD Review Mirage Frank Gallagher They Shoot Movie, Dont They DVD Review Mirage Frank Gallagher They Shoot Movie, Dont They DVD Review Mirage Frank Gallagher's - They Shoot Movie, Don't They? - DVD Review Mirage Frank Gallagher They Shoot Movie, Dont They DVD Review Mirage Frank Gallagher They Shoot Movie, Dont They DVD Review Mirage Frank Gallagher They Shoot Movie, Dont They DVD Review Mirage Frank Gallagher They Shoot Movie, Dont They DVD Review Mirage Frank Gallagher They Shoot Movie, Dont They DVD Review Mirage Frank Gallagher They Shoot Movie, Dont They DVD Review Mirage Frank Gallagher They Shoot Movie, Dont They DVD Review Mirage Frank Gallagher's - They Shoot Movie, Don't They? - DVD Review Mirage Frank Gallagher They Shoot Movie, Dont They DVD Review Mirage Frank Gallagher They Shoot Movie, Dont They DVD Review Mirage Frank Gallagher They Shoot Movie, Dont They DVD Review Mirage Frank Gallagher They Shoot Movie, Dont They DVD Review Mirage Frank Gallagher They Shoot Movie, Dont They DVD Review Mirage Frank Gallagher They Shoot Movie, Dont They DVD Review Mirage Frank Gallagher They Shoot Movie, Dont They DVD Review Mirage Frank Gallagher's - They Shoot Movie, Don't They? - DVD Review Mirage Frank Gallagher They Shoot Movie, Dont They DVD Review Mirage Frank Gallagher They Shoot Movie, Dont They DVD Review Mirage Frank Gallagher They Shoot Movie, Dont They DVD Review Mirage Frank Gallagher They Shoot Movie, Dont They DVD Review Mirage Frank Gallagher They Shoot Movie, Dont They DVD Review Mirage Frank Gallagher They Shoot Movie, Dont They DVD Review Mirage Frank Gallagher They Shoot Movie, Dont They DVD Review Mirage Frank Gallagher's - They Shoot Movie, Don't They? - DVD Review Mirage Frank Gallagher They Shoot Movie, Dont They DVD Review Mirage Frank Gallagher They Shoot Movie, Dont They DVD Review Mirage Frank Gallagher They Shoot Movie, Dont They DVD Review Mirage Frank Gallagher They Shoot Movie, Dont They DVD Review Mirage Frank Gallagher They Shoot Movie, Dont They DVD Review Mirage Frank Gallagher They Shoot Movie, Dont They DVD Review Mirage Frank Gallagher They Shoot Movie, Dont They DVD Review Mirage Frank Gallagher's - They Shoot Movie, Don't They? - DVD Review Mirage Frank Gallagher They Shoot Movie, Dont They DVD Review Mirage Frank Gallagher They Shoot Movie, Dont They DVD Review Mirage Frank Gallagher They Shoot Movie, Dont They DVD Review Mirage Frank Gallagher They Shoot Movie, Dont They DVD Review Mirage Frank Gallagher They Shoot Movie, Dont They DVD Review Mirage Frank Gallagher They Shoot Movie, Dont They DVD Review Mirage Frank Gallagher They Shoot Movie, Dont They DVD Review Mirage Frank Gallagher's - They Shoot Movie, Don't They? - DVD Review Mirage Frank Gallagher They Shoot Movie, Dont They DVD Review Mirage Frank Gallagher They Shoot Movie, Dont They DVD Review Mirage Frank Gallagher They Shoot Movie, Dont They DVD Review Mirage Frank Gallagher They Shoot Movie, Dont They DVD Review Mirage Frank Gallagher They Shoot Movie, Dont They DVD Review Mirage Frank Gallagher They Shoot Movie, Dont They DVD Review Mirage Frank Gallagher They Shoot Movie, Dont They DVD Review Mirage Frank Gallagher's - They Shoot Movie, Don't They? - DVD Review Mirage Frank Gallagher They Shoot Movie, Dont They DVD Review Mirage Frank Gallagher They Shoot Movie, Dont They DVD Review Mirage Frank Gallagher They Shoot Movie, Dont They DVD Review Mirage Frank Gallagher They Shoot Movie, Dont They DVD Review Mirage Frank Gallagher They Shoot Movie, Dont They DVD Review Mirage Frank Gallagher They Shoot Movie, Dont They DVD Review Mirage Frank Gallagher They Shoot Movie, Dont They DVD Review Mirage Frank Gallagher's - They Shoot Movie, Don't They? - DVD Review Mirage Frank Gallagher They Shoot Movie, Dont They DVD Review Mirage Frank Gallagher They Shoot Movie, Dont They DVD Review Mirage Frank Gallagher They Shoot Movie, Dont They DVD Review Mirage Frank Gallagher They Shoot Movie, Dont They DVD Review Mirage Frank Gallagher They Shoot Movie, Dont They DVD Review Mirage Frank Gallagher They Shoot Movie, Dont They DVD Review Mirage Frank Gallagher They Shoot Movie, Dont They DVD Review Mirage Frank Gallagher's - They Shoot Movie, Don't They? - DVD Review Mirage Frank Gallagher They Shoot Movie, Dont They DVD Review Mirage Frank Gallagher They Shoot Movie, Dont They DVD Review Mirage Frank Gallagher They Shoot Movie, Dont They DVD Review Mirage Frank Gallagher They Shoot Movie, Dont They DVD Review Mirage Frank Gallagher They Shoot Movie, Dont They DVD Review Mirage Frank Gallagher They Shoot Movie, Dont They DVD Review Mirage Frank Gallagher They Shoot Movie, Dont They DVD Review Mirage Frank Gallagher's - They Shoot Movie, Don't They? - DVD Review Mirage Frank Gallagher They Shoot Movie, Dont They DVD Review Mirage Frank Gallagher They Shoot Movie, Dont They DVD Review Mirage Frank Gallagher They Shoot Movie, Dont They DVD Review Mirage Frank Gallagher They Shoot Movie, Dont They DVD Review Mirage Frank Gallagher They Shoot Movie, Dont They DVD Review Mirage Frank Gallagher They Shoot Movie, Dont They DVD Review Mirage Frank Gallagher They Shoot Movie, Dont They DVD Review Mirage Frank Gallagher's - They Shoot Movie, Don't They? - DVD Review Mirage Frank Gallagher They Shoot Movie, Dont They DVD Review Mirage Frank Gallagher They Shoot Movie, Dont They DVD Review Mirage Frank Gallagher They Shoot Movie, Dont They DVD Review Mirage Frank Gallagher They Shoot Movie, Dont They DVD Review Mirage Frank Gallagher They Shoot Movie, Dont They DVD Review Mirage Frank Gallagher They Shoot Movie, Dont They DVD Review Mirage Frank Gallagher They Shoot Movie, Dont They DVD Review Mirage Frank Gallagher's - They Shoot Movie, Don't They? - DVD Review Mirage Frank Gallagher They Shoot Movie, Dont They DVD Review Mirage Frank Gallagher They Shoot Movie, Dont They DVD Review Mirage Frank Gallagher They Shoot Movie, Dont They DVD Review Mirage Frank Gallagher They Shoot Movie, Dont They DVD Review Mirage Frank Gallagher They Shoot Movie, Dont They DVD Review Mirage Frank Gallagher They Shoot Movie, Dont They DVD Review Mirage Frank Gallagher They Shoot Movie, Dont They DVD Review Mirag