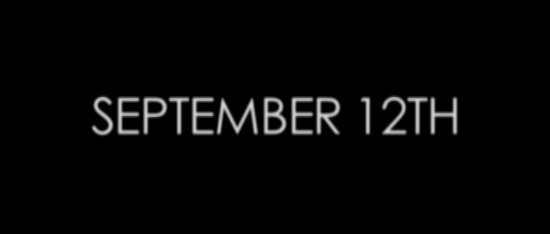 Directed by John Touhey
USA
2005
I read some comments about this film that tended to 'gush' over it certainly more than I will... but I did like it. Certainly its simplistic Indie roots and production limitations only ingratiated me to give the production more of a chance to develop. I do think the tag lines focusing specifically on 9/11 are a bit of a stretch - the focus of the story could have been set at anytime or place. I assume this could be made into a very complete stage play as it is strongly character driven with minimal locations required. We only really meet four major characters - and how the death of a girl, Lori Riga, is remembered by her brother, her fiancÚ and his would be new love interest (very brief), and a stranger - a lawyer - who met her on the fateful day in question. It is quite moving and finishes exceptionally well. Yes, I suspect many will get something out of this with the decent performances (by the leads) and a devastatingly sharp and poignant finale.
Theatrical Release: June 20th, 2005
Reviews More Reviews DVD Reviews
DVD Review: Magicfying Films - Region 0 - NTSC
DVD Box Cover

CLICK to order from:

Distribution
Magicfying Films - Region 0 - NTSC
Runtime
1:15:27
Video
1.78:1 Aspect Ratio
Average Bitrate: 6.61 mb/s
NTSC 720x480 29.97 f/s

NOTE: The Vertical axis represents the bits transferred per second. The Horizontal is the time in minutes.

Bitrate:

Audio
English (Dolby Digital 2.0)
Subtitles
English, None
Features

Release Information:
Studio: Magicfying Films

Aspect Ratio:
Original Aspect Ratio 1.78:1

Edition Details:

• Production Photos

DVD Release Date: December 17th, 2005
Keep Case
Chapters: 18
| | |
| --- | --- |
| Comments: | This Indie production shows it filming limitations and is subject to a weak DVD transfer. It is anamorphic but non-progressive (see 'combing' example in last capture). Where a director commentary would have seemed quite appropriate - the only extra feature is a slideshow gallery of production photos. Colors are a shade weak, tending to bleed a bit and dark scenes are very dark but I have no reason to suspect that this is any different than the way one would have looked theatrically. I would say in its defense that it is very typical of a video-shot Indie film. I find the price a little high for what you are getting digitally speaking, but we do like to encourage independent film and feel this is a far superior effort than many we have seen in the past. This film will stay with you and for that alone it should be checked out. |
---



DVD Menus

---
Subtitle Sample
Screen Captures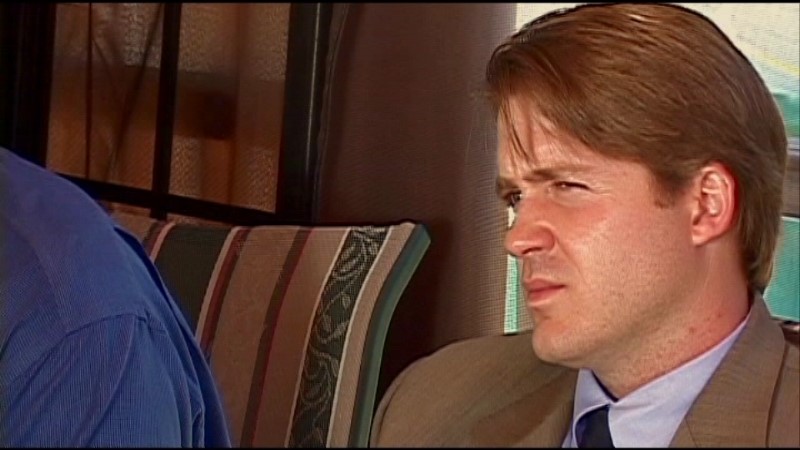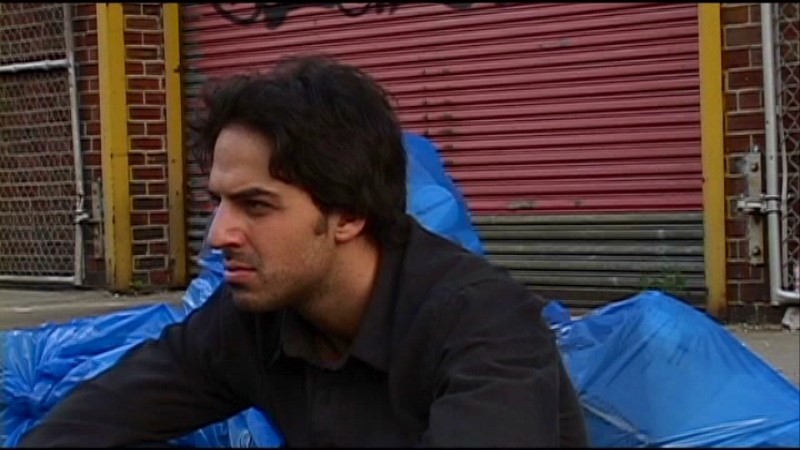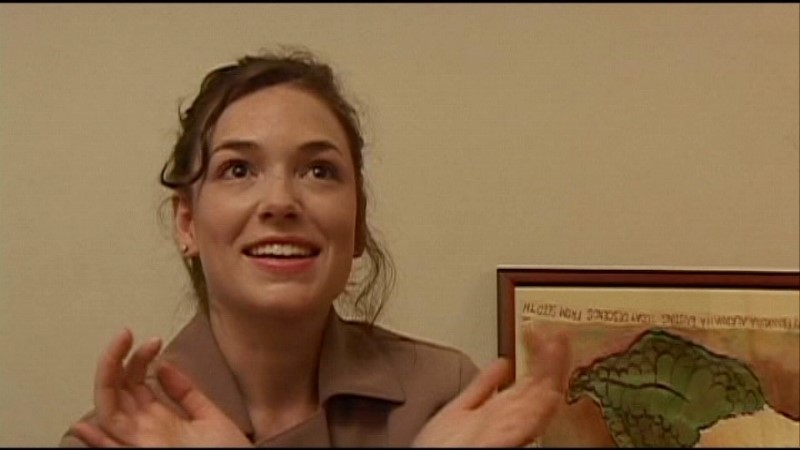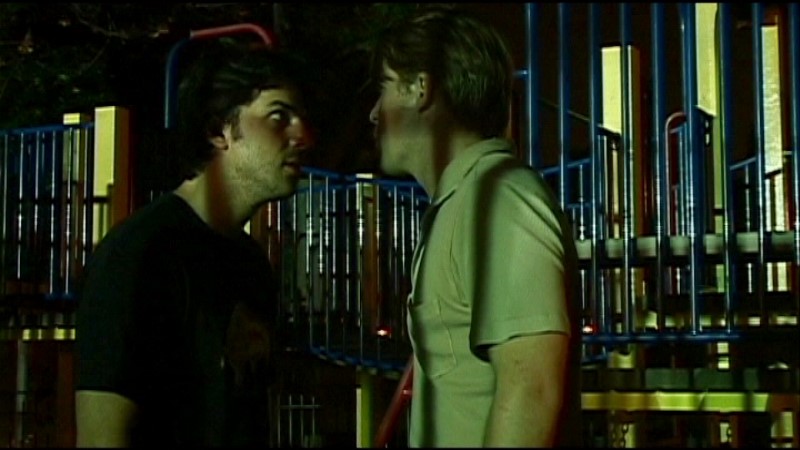 ---














DONATIONS Keep DVDBeaver alive:
Mail cheques, money orders, cash to: or CLICK PayPal logo to donate!
Gary Tooze

Mississauga, Ontario,

CANADA
Thank You!
John Touhey's - September 12th - DVD Review John Touhey September 12th DVD Review John Touhey September 12th DVD Review John Touhey September 12th DVD Review John Touhey September 12th DVD Review John Touhey September 12th DVD Review John Touhey's - September 12th - DVD Review John Touhey September 12th DVD Review John Touhey September 12th DVD Review John Touhey September 12th DVD Review John Touhey September 12th DVD Review John Touhey September 12th DVD Review John Touhey's - September 12th - DVD Review John Touhey September 12th DVD Review John Touhey September 12th DVD Review John Touhey September 12th DVD Review John Touhey September 12th DVD Review John Touhey September 12th DVD Review John Touhey's - September 12th - DVD Review John Touhey September 12th DVD Review John Touhey September 12th DVD Review John Touhey September 12th DVD Review John Touhey September 12th DVD Review John Touhey September 12th DVD Review John Touhey's - September 12th - DVD Review John Touhey September 12th DVD Review John Touhey September 12th DVD Review John Touhey September 12th DVD Review John Touhey September 12th DVD Review John Touhey September 12th DVD Review John Touhey's - September 12th - DVD Review John Touhey September 12th DVD Review John Touhey September 12th DVD Review John Touhey September 12th DVD Review John Touhey September 12th DVD Review John Touhey September 12th DVD Review John Touhey's - September 12th - DVD Review John Touhey September 12th DVD Review John Touhey September 12th DVD Review John Touhey September 12th DVD Review John Touhey September 12th DVD Review John Touhey September 12th DVD Review John Touhey's - September 12th - DVD Review John Touhey September 12th DVD Review John Touhey September 12th DVD Review John Touhey September 12th DVD Review John Touhey September 12th DVD Review John Touhey September 12th DVD Review John Touhey's - September 12th - DVD Review John Touhey September 12th DVD Review John Touhey September 12th DVD Review John Touhey September 12th DVD Review John Touhey September 12th DVD Review John Touhey September 12th DVD Review John Touhey's - September 12th - DVD Review John Touhey September 12th DVD Review John Touhey September 12th DVD Review John Touhey September 12th DVD Review John Touhey September 12th DVD Review John Touhey September 12th DVD Review John Touhey's - September 12th - DVD Review John Touhey September 12th DVD Review John Touhey September 12th DVD Review John Touhey September 12th DVD Review John Touhey September 12th DVD Review John Touhey September 12th DVD Review John Touhey's - September 12th - DVD Review John Touhey September 12th DVD Review John Touhey September 12th DVD Review John Touhey September 12th DVD Review John Touhey September 12th DVD Review John Touhey September 12th DVD Review John Touhey's - September 12th - DVD Review John Touhey September 12th DVD Review John Touhey September 12th DVD Review John Touhey September 12th DVD Review John Touhey September 12th DVD Review John Touhey September 12th DVD Review John Touhey's - September 12th - DVD Review John Touhey September 12th DVD Review John Touhey September 12th DVD Review John Touhey September 12th DVD Review John Touhey September 12th DVD Review John Touhey September 12th DVD Review John Touhey's - September 12th - DVD Review John Touhey September 12th DVD Review John Touhey September 12th DVD Review John Touhey September 12th DVD Review John Touhey September 12th DVD Review John Touhey September 12th DVD Review John Touhey's - September 12th - DVD Review John Touhey September 12th DVD Review John Touhey September 12th DVD Review John Touhey September 12th DVD Review John Touhey September 12th DVD Review John Touhey September 12th DVD Review John Touhey's - September 12th - DVD Review John Touhey September 12th DVD Review John Touhey September 12th DVD Review John Touhey September 12th DVD Review John Touhey September 12th DVD Review John Touhey September 12th DVD Review