(aka 'Class Action')
Directed by Niki Caro
USA
2005
Well, again Hollywood has left me unimpressed with another vacuous 'human-interest' film that is essentially hollow. I mean, how dumb are we?... or rather how dumb are the characters in this movie? A working class hero tries in vain to steer her fellow colleague lemmings to a more just system - one where presently all the women are harassed, both verbally and physically, they are sexually molested and if they don't comply with the chauvinist hierarchy then they have raw sewage dumped over them. Enough already - we know the good from the bad with a simple roadmap - we don't need a GPS. The obviousness of cinema like this is its downfall - treating the viewer like their are simpletons and liberally adopting a 'true story' to suit their formulaic happy ending. With the total converse of Bresson we are meant to simply ride the wave of the star-power performances - but it is fleeting and without substance. This film has nothing special going for it. It will soon be forgotten. Pass.
Posters
Theatrical Release: September 12th, 2005 - Toronto Film Festival
Reviews More Reviews DVD Reviews
DVD Review: Warner - Region 1 - NTSC
DVD Box Cover

CLICK to order from:

Distribution
Warner Home Video - Region 1 - NTSC
Runtime
2:06:12
Video
2.39 Aspect Ratio
Average Bitrate: 6.52 mb/s
NTSC 720x480 29.97 f/s

NOTE: The Vertical axis represents the bits transferred per second. The Horizontal is the time in minutes.

Bitrate:

Audio
English (Dolby Digital 5.1), French (Dolby Digital 5.1)
Subtitles
English, French, Spanish, None
Features

Release Information:
Studio: Warner Home Video

Aspect Ratio:
Aspect Ratio 2.39:1

Edition Details:

• Deleted scenes
• Making-of documentary: "Stories from the North Country"
• Theatrical trailer

DVD Release Date: February 21st, 2006
Keep Case
Chapters: 28
| | |
| --- | --- |
| Comments: | A near perfect image from this DVD transfer. It maintains its film-like appearance and colors and detail are excellent. The 'Making of...' documentary held little interest for me as I was not so keen on the film in the first place. For a new film this has all of Warner's exceptional digital package quality and for those interested in seeing the film - this is the best option. |
---



DVD Menus

---
Subtitle Sample
Screen Captures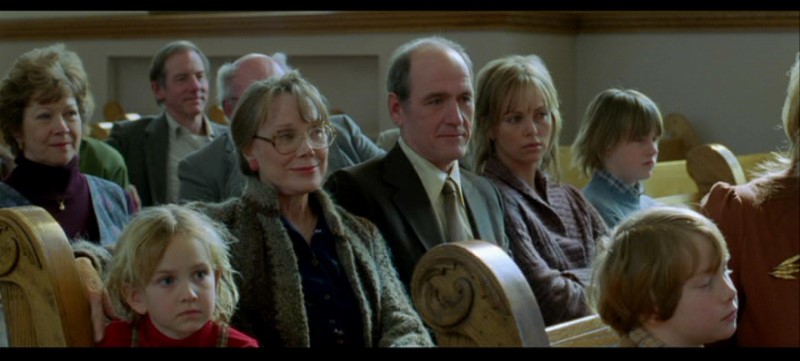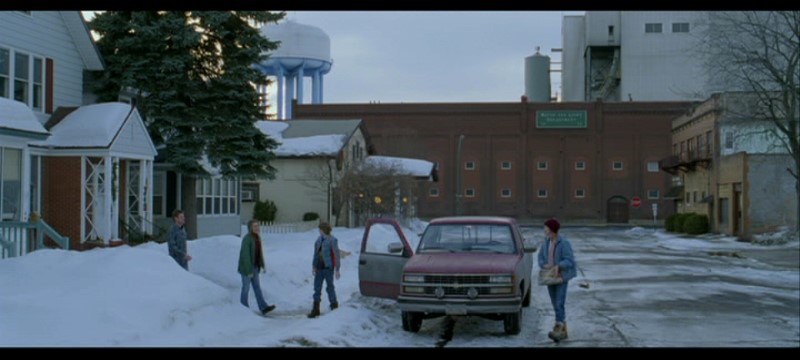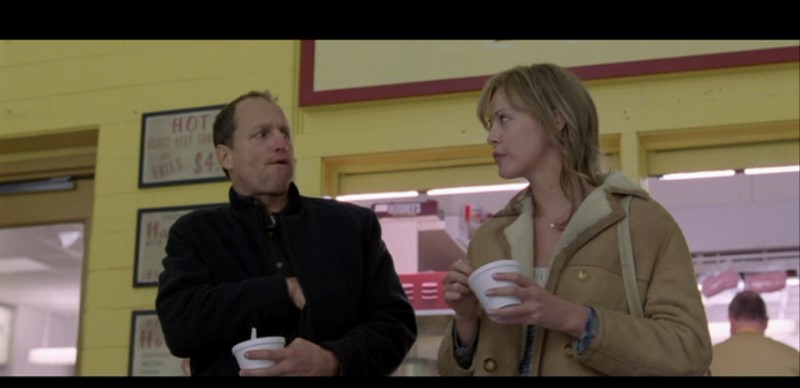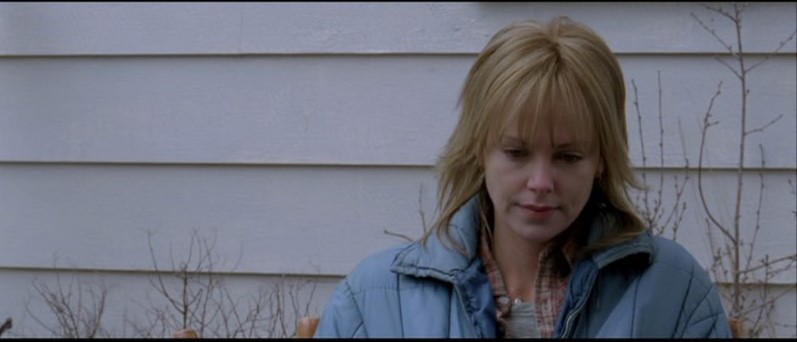 ---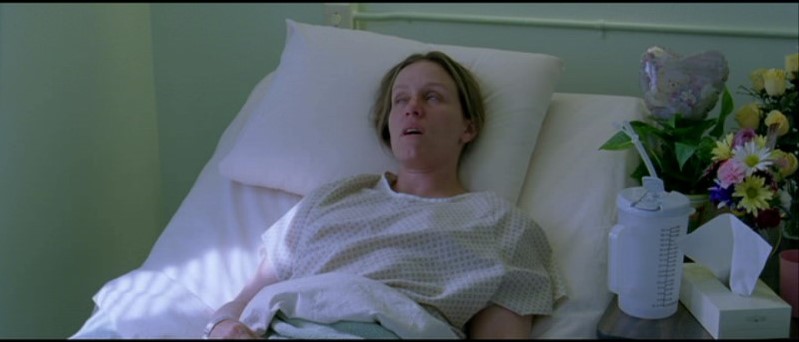 DONATIONS Keep DVDBeaver alive:
Mail cheques, money orders, cash to: or CLICK PayPal logo to donate!
Gary Tooze

Mississauga, Ontario,

CANADA
Thank You!
Niki Caro's - North Country - Charlize Theron DVD Review Niki Caro North Country Charlize Theron DVD Review Niki Caro North Country Charlize Theron DVD Review Niki Caro North Country Charlize Theron DVD Review Niki Caro North Country Charlize Theron DVD Review Niki Caro North Country Charlize Theron DVD Review Niki Caro's - North Country - Charlize Theron DVD Review Niki Caro North Country Charlize Theron DVD Review Niki Caro North Country Charlize Theron DVD Review Niki Caro North Country Charlize Theron DVD Review Niki Caro North Country Charlize Theron DVD Review Niki Caro North Country Charlize Theron DVD Review Niki Caro's - North Country - Charlize Theron DVD Review Niki Caro North Country Charlize Theron DVD Review Niki Caro North Country Charlize Theron DVD Review Niki Caro North Country Charlize Theron DVD Review Niki Caro North Country Charlize Theron DVD Review Niki Caro North Country Charlize Theron DVD Review Niki Caro's - North Country - Charlize Theron DVD Review Niki Caro North Country Charlize Theron DVD Review Niki Caro North Country Charlize Theron DVD Review Niki Caro North Country Charlize Theron DVD Review Niki Caro North Country Charlize Theron DVD Review Niki Caro North Country Charlize Theron DVD Review Niki Caro's - North Country - Charlize Theron DVD Review Niki Caro North Country Charlize Theron DVD Review Niki Caro North Country Charlize Theron DVD Review Niki Caro North Country Charlize Theron DVD Review Niki Caro North Country Charlize Theron DVD Review Niki Caro North Country Charlize Theron DVD Review Niki Caro's - North Country - Charlize Theron DVD Review Niki Caro North Country Charlize Theron DVD Review Niki Caro North Country Charlize Theron DVD Review Niki Caro North Country Charlize Theron DVD Review Niki Caro North Country Charlize Theron DVD Review Niki Caro North Country Charlize Theron DVD Review Niki Caro's - North Country - Charlize Theron DVD Review Niki Caro North Country Charlize Theron DVD Review Niki Caro North Country Charlize Theron DVD Review Niki Caro North Country Charlize Theron DVD Review Niki Caro North Country Charlize Theron DVD Review Niki Caro North Country Charlize Theron DVD Review Niki Caro's - North Country - Charlize Theron DVD Review Niki Caro North Country Charlize Theron DVD Review Niki Caro North Country Charlize Theron DVD Review Niki Caro North Country Charlize Theron DVD Review Niki Caro North Country Charlize Theron DVD Review Niki Caro North Country Charlize Theron DVD Review Niki Caro's - North Country - Charlize Theron DVD Review Niki Caro North Country Charlize Theron DVD Review Niki Caro North Country Charlize Theron DVD Review Niki Caro North Country Charlize Theron DVD Review Niki Caro North Country Charlize Theron DVD Review Niki Caro North Country Charlize Theron DVD Review Niki Caro's - North Country - Charlize Theron DVD Review Niki Caro North Country Charlize Theron DVD Review Niki Caro North Country Charlize Theron DVD Review Niki Caro North Country Charlize Theron DVD Review Niki Caro North Country Charlize Theron DVD Review Niki Caro North Country Charlize Theron DVD Review Niki Caro's - North Country - Charlize Theron DVD Review Niki Caro North Country Charlize Theron DVD Review Niki Caro North Country Charlize Theron DVD Review Niki Caro North Country Charlize Theron DVD Review Niki Caro North Country Charlize Theron DVD Review Niki Caro North Country Charlize Theron DVD Review Niki Caro's - North Country - Charlize Theron DVD Review Niki Caro North Country Charlize Theron DVD Review Niki Caro North Country Charlize Theron DVD Review Niki Caro North Country Charlize Theron DVD Review Niki Caro North Country Charlize Theron DVD Review Niki Caro North Country Charlize Theron DVD Review Niki Caro's - North Country - Charlize Theron DVD Review Niki Caro North Country Charlize Theron DVD Review Niki Caro North Country Charlize Theron DVD Review Niki Caro North Country Charlize Theron DVD Review Niki Caro North Country Charlize Theron DVD Review Niki Caro North Country Charlize Theron DVD Review Niki Caro's - North Country - Charlize Theron DVD Review Niki Caro North Country Charlize Theron DVD Review Niki Caro North Country Charlize Theron DVD Review Niki Caro North Country Charlize Theron DVD Review Niki Caro North Country Charlize Theron DVD Review Niki Caro North Country Charlize Theron DVD Review Niki Caro's - North Country - Charlize Theron DVD Review Niki Caro North Country Charlize Theron DVD Review Niki Caro North Country Charlize Theron DVD Review Niki Caro North Country Charlize Theron DVD Review Niki Caro North Country Charlize Theron DVD Review Niki Caro North Country Charlize Theron DVD Review Niki Caro's - North Country - Charlize Theron DVD Review Niki Caro North Country Charlize Theron DVD Review Niki Caro North Country Charlize Theron DVD Review Niki Caro North Country Charlize Theron DVD Review Niki Caro North Country Charlize Theron DVD Review Niki Caro North Country Charlize Theron DVD Review Niki Caro's - North Country - Charlize Theron DVD Review Niki Caro North Country Charlize Theron DVD Review Niki Caro North Country Charlize Theron DVD Review Niki Caro North Country Charlize Theron DVD Review Niki Caro North Country Charlize Theron DVD Review Niki Caro North Country Charlize Theron DVD Review Niki Caro's - North Country - Charlize Theron DVD Review Niki Caro North Country Charlize Theron DVD Review Niki Caro North Country Charlize Theron DVD Review Niki Caro North Country Charlize Theron DVD Review Niki Caro North Country Charlize Theron DVD Review Niki Caro North Country Charlize Theron DVD Review