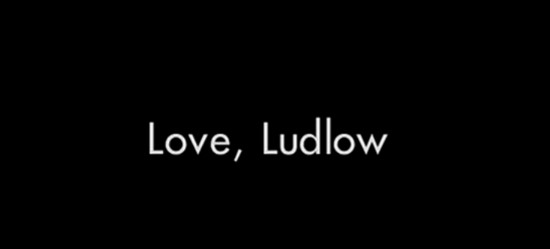 Directed by Adrienne J. Weiss
USA
2005
I suppose I am getting a bit jaded in my old age but this film just did not click for me. I can just about say with certainty that if you had any reservations about your enjoyment of Me, You and Everyone You Know (which I loved, by the way) you may also dislike Love, Ludlow - no, correct that - you will definitely hate Love, Ludlow. The plot involves a Myra Smuldanski who, after years of shunning men, finally accepts a date with Reginald Baron, an shy, awkward account executive at the office where she is temping. The only man in her life up to this point has been Ludlow, Myra's bi-polar younger brother who aspires to be the next Jackson Pollack... yet is a virtual shut-in who exists on eating copious amounts of Twinkies.
I think the trouble that I, personally, had with the film was the rather contrived and forced dialogue in the first 15 minutes. It reeked of exactly what the film aspires to be: a cloying, quirky comedy about a girl taking control of her life. I don't want you to get the idea that I did not like it all - I moderately enjoyed most of it and the more heart-warming final scenes, but overall it tended to repel me more than draw me closer. It may have just been a personal thing as I wasn't embracing the Myra character very closely. Still, to be said, if you are in the mood for this type of film and have your guard right down I can see it being a rewarding experience for some. Just not me. I liked it, but not very much.
Poster
Theatrical Release: January 21st, 2005 (Sundance Film Festival)
Reviews More Reviews DVD Reviews
DVD Review: Warner - Region 0 - NTSC
DVD Box Cover

CLICK to order from:

Distribution
Warner Home Video - Region 0 - NTSC
Runtime
1:28:15
Video
1.78:1 Original Aspect Ratio
Average Bitrate: 6.17 mb/s
NTSC 720x480 29.97 f/s

NOTE: The Vertical axis represents the bits transferred per second. The Horizontal is the time in minutes.

Bitrate:

Audio
English (Dolby Digital 2.0)
Subtitles
None
Features

Release Information:
Studio: Warner Home Video

Aspect Ratio:
Original aspect Ratio 1.78:1

Edition Details:

• Deleted scenes
• Trailer
• Photo gallery
• Biographies

DVD Release Date: January 31st, 2006
Keep Case
Chapters: 11
| | |
| --- | --- |
| Comments: | The image quality is not horrendous but does show some of its indie/limited production roots. Anamorphic and tight to the frame edges the picture shows relative tightness and decent colors. I saw instances of 'combing' and suspect that this DVD was produced under the 'alchemist' system - which is a more pragmatic approach to DVD transference. Also, I note the absence of any subtitle options, which again shows a frugal creation process. Audio had some swings (inconsistencies) which may have been more due to the film than the DVD. The extras were okay if a bit sparse. What a production like this really requires is a director commentary to bring up the level of appreciation and understanding of the films development. |
---



DVD Menus

---
Screen Captures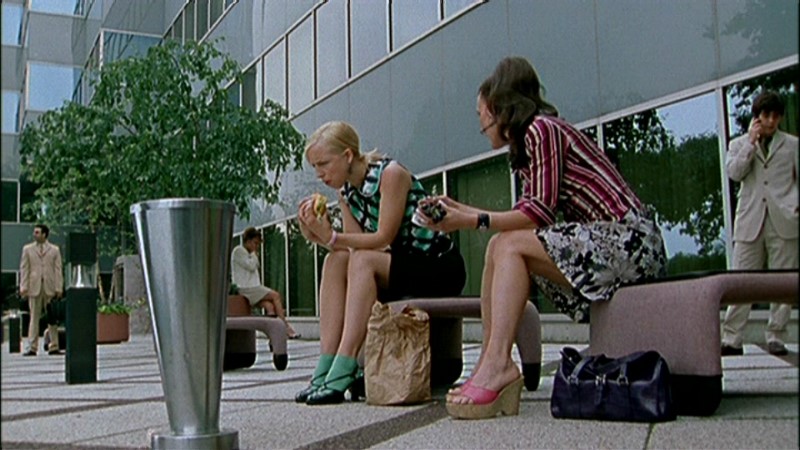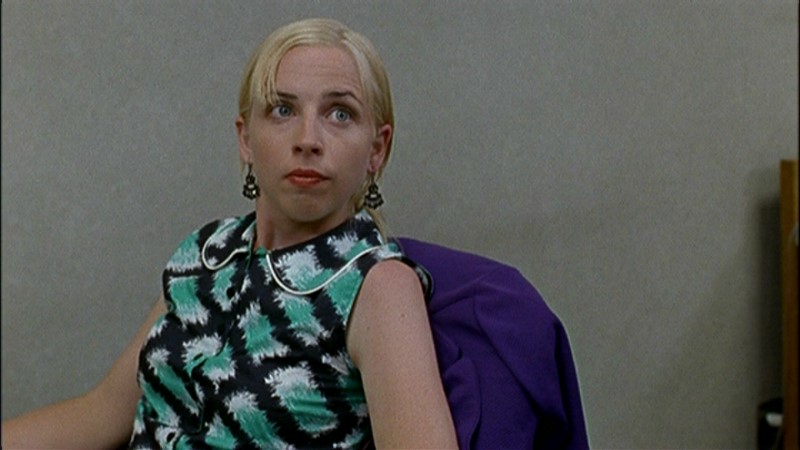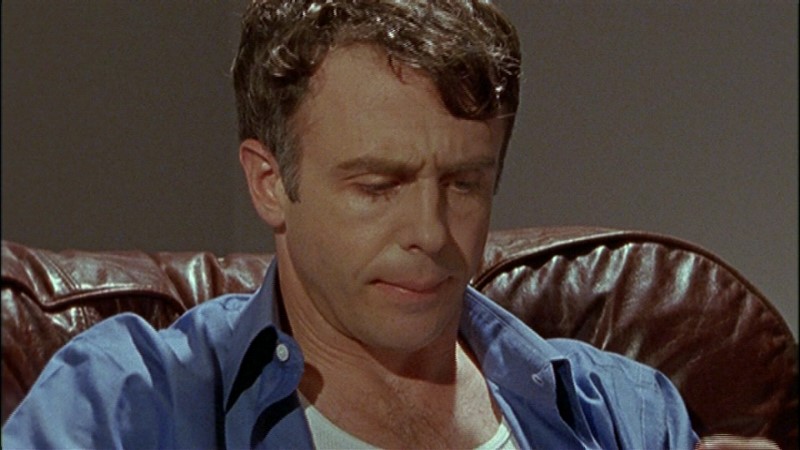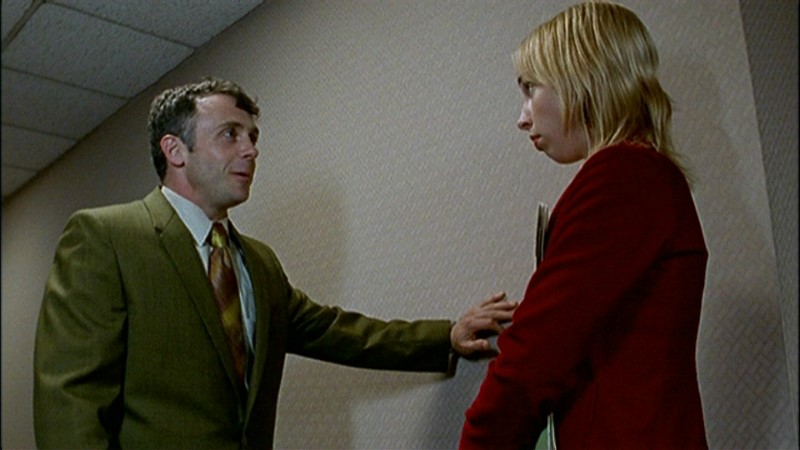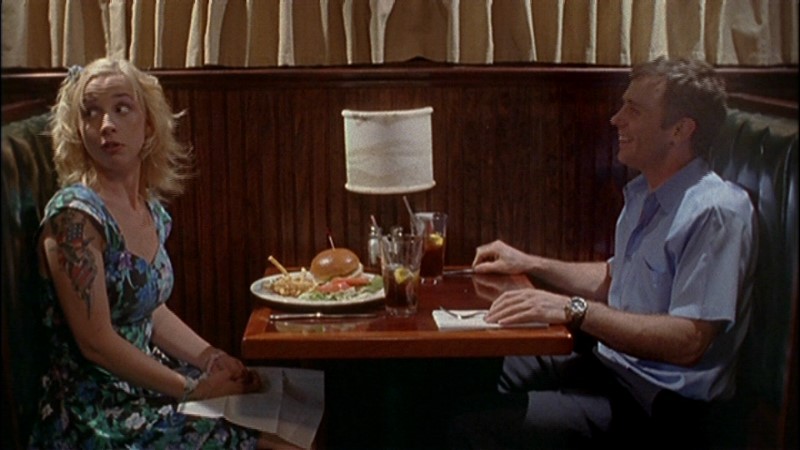 ---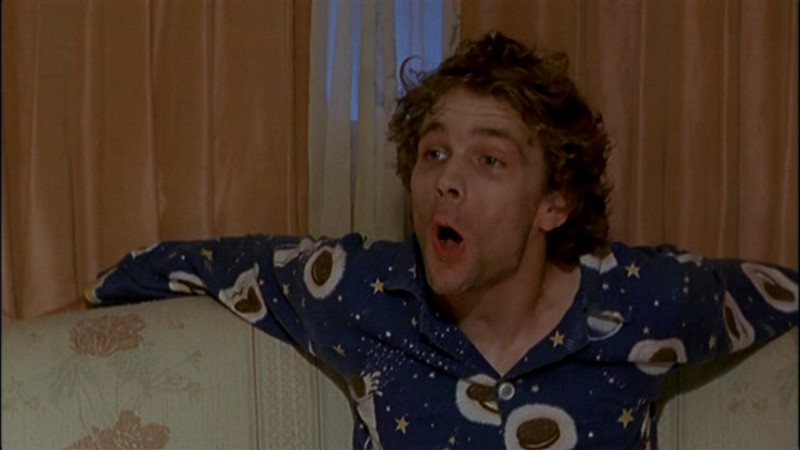 DONATIONS Keep DVDBeaver alive:
Mail cheques, money orders, cash to: or CLICK PayPal logo to donate!
Gary Tooze

Mississauga, Ontario,

CANADA
Thank You!
Adrienne J. Weiss' - Love Ludlow - Alicia Goranson DVD Review Adrienne J. Weiss Love Ludlow Alicia Goranson DVD Review Adrienne J. Weiss Love Ludlow Alicia Goranson DVD Review Adrienne J. Weiss Love Ludlow Alicia Goranson DVD Review Adrienne J. Weiss Love Ludlow Alicia Goranson DVD Review Adrienne J. Weiss Love Ludlow Alicia Goranson DVD Review Adrienne J. Weiss Love Ludlow Alicia Goranson DVD Review Adrienne J. Weiss' - Love Ludlow - Alicia Goranson DVD Review Adrienne J. Weiss Love Ludlow Alicia Goranson DVD Review Adrienne J. Weiss Love Ludlow Alicia Goranson DVD Review Adrienne J. Weiss Love Ludlow Alicia Goranson DVD Review Adrienne J. Weiss Love Ludlow Alicia Goranson DVD Review Adrienne J. Weiss Love Ludlow Alicia Goranson DVD Review Adrienne J. Weiss Love Ludlow Alicia Goranson DVD Review Adrienne J. Weiss' - Love Ludlow - Alicia Goranson DVD Review Adrienne J. Weiss Love Ludlow Alicia Goranson DVD Review Adrienne J. Weiss Love Ludlow Alicia Goranson DVD Review Adrienne J. Weiss Love Ludlow Alicia Goranson DVD Review Adrienne J. Weiss Love Ludlow Alicia Goranson DVD Review Adrienne J. Weiss Love Ludlow Alicia Goranson DVD Review Adrienne J. Weiss Love Ludlow Alicia Goranson DVD Review Adrienne J. Weiss' - Love Ludlow - Alicia Goranson DVD Review Adrienne J. Weiss Love Ludlow Alicia Goranson DVD Review Adrienne J. Weiss Love Ludlow Alicia Goranson DVD Review Adrienne J. Weiss Love Ludlow Alicia Goranson DVD Review Adrienne J. Weiss Love Ludlow Alicia Goranson DVD Review Adrienne J. Weiss Love Ludlow Alicia Goranson DVD Review Adrienne J. Weiss Love Ludlow Alicia Goranson DVD Review Adrienne J. Weiss' - Love Ludlow - Alicia Goranson DVD Review Adrienne J. Weiss Love Ludlow Alicia Goranson DVD Review Adrienne J. Weiss Love Ludlow Alicia Goranson DVD Review Adrienne J. Weiss Love Ludlow Alicia Goranson DVD Review Adrienne J. Weiss Love Ludlow Alicia Goranson DVD Review Adrienne J. Weiss Love Ludlow Alicia Goranson DVD Review Adrienne J. Weiss Love Ludlow Alicia Goranson DVD Review Adrienne J. Weiss' - Love Ludlow - Alicia Goranson DVD Review Adrienne J. Weiss Love Ludlow Alicia Goranson DVD Review Adrienne J. Weiss Love Ludlow Alicia Goranson DVD Review Adrienne J. Weiss Love Ludlow Alicia Goranson DVD Review Adrienne J. Weiss Love Ludlow Alicia Goranson DVD Review Adrienne J. Weiss Love Ludlow Alicia Goranson DVD Review Adrienne J. Weiss Love Ludlow Alicia Goranson DVD Review Adrienne J. Weiss' - Love Ludlow - Alicia Goranson DVD Review Adrienne J. Weiss Love Ludlow Alicia Goranson DVD Review Adrienne J. Weiss Love Ludlow Alicia Goranson DVD Review Adrienne J. Weiss Love Ludlow Alicia Goranson DVD Review Adrienne J. Weiss Love Ludlow Alicia Goranson DVD Review Adrienne J. Weiss Love Ludlow Alicia Goranson DVD Review Adrienne J. Weiss Love Ludlow Alicia Goranson DVD Review Adrienne J. Weiss' - Love Ludlow - Alicia Goranson DVD Review Adrienne J. Weiss Love Ludlow Alicia Goranson DVD Review Adrienne J. Weiss Love Ludlow Alicia Goranson DVD Review Adrienne J. Weiss Love Ludlow Alicia Goranson DVD Review Adrienne J. Weiss Love Ludlow Alicia Goranson DVD Review Adrienne J. Weiss Love Ludlow Alicia Goranson DVD Review Adrienne J. Weiss Love Ludlow Alicia Goranson DVD Review Adrienne J. Weiss' - Love Ludlow - Alicia Goranson DVD Review Adrienne J. Weiss Love Ludlow Alicia Goranson DVD Review Adrienne J. Weiss Love Ludlow Alicia Goranson DVD Review Adrienne J. Weiss Love Ludlow Alicia Goranson DVD Review Adrienne J. Weiss Love Ludlow Alicia Goranson DVD Review Adrienne J. Weiss Love Ludlow Alicia Goranson DVD Review Adrienne J. Weiss Love Ludlow Alicia Goranson DVD Review Adrienne J. Weiss' - Love Ludlow - Alicia Goranson DVD Review Adrienne J. Weiss Love Ludlow Alicia Goranson DVD Review Adrienne J. Weiss Love Ludlow Alicia Goranson DVD Review Adrienne J. Weiss Love Ludlow Alicia Goranson DVD Review Adrienne J. Weiss Love Ludlow Alicia Goranson DVD Review Adrienne J. Weiss Love Ludlow Alicia Goranson DVD Review Adrienne J. Weiss Love Ludlow Alicia Goranson DVD Review Adrienne J. Weiss' - Love Ludlow - Alicia Goranson DVD Review Adrienne J. Weiss Love Ludlow Alicia Goranson DVD Review Adrienne J. Weiss Love Ludlow Alicia Goranson DVD Review Adrienne J. Weiss Love Ludlow Alicia Goranson DVD Review Adrienne J. Weiss Love Ludlow Alicia Goranson DVD Review Adrienne J. Weiss Love Ludlow Alicia Goranson DVD Review Adrienne J. Weiss Love Ludlow Alicia Goranson DVD Review Adrienne J. Weiss' - Love Ludlow - Alicia Goranson DVD Review Adrienne J. Weiss Love Ludlow Alicia Goranson DVD Review Adrienne J. Weiss Love Ludlow Alicia Goranson DVD Review Adrienne J. Weiss Love Ludlow Alicia Goranson DVD Review Adrienne J. Weiss Love Ludlow Alicia Goranson DVD Review Adrienne J. Weiss Love Ludlow Alicia Goranson DVD Review Adrienne J. Weiss Love Ludlow Alicia Goranson DVD Review Adrienne J. Weiss' - Love Ludlow - Alicia Goranson DVD Review Adrienne J. Weiss Love Ludlow Alicia Goranson DVD Review Adrienne J. Weiss Love Ludlow Alicia Goranson DVD Review Adrienne J. Weiss Love Ludlow Alicia Goranson DVD Review Adrienne J. Weiss Love Ludlow Alicia Goranson DVD Review Adrienne J. Weiss Love Ludlow Alicia Goranson DVD Review Adrienne J. Weiss Love Ludlow Alicia Goranson DVD Review