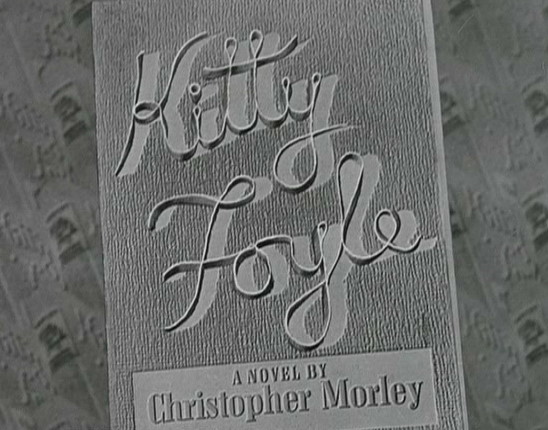 (aka 'Kitty Foyle: The Natural History of a Woman')
Directed by Sam Wood
USA 1940
Known for light comedies and her partnership with Fred Astaire, Ginger Rogers stepped off the dance floor and into 1940's Oscar spotlight with her Best Actress turn as Kitty, an indomitable working-class girl who endures the rejection of Philadelphia society, makes her own way as a single woman and ultimately chooses between an unmarried arrangement with Main Line scion Wynnewood Strafford VI (Dennis Morgan) or marriage to a struggling physician (James Craig). Rogers' deserved Academy Award confirmed she was more than a dance star - a fact humorously underscored when she returned to the studio and was greeted by staffers and actors in top hats and tails.
Poster
Theatrical Release: December 27th, 1940
Reviews More Reviews DVD Reviews
DVD Review: Warner - Region 1,4 - NTSC
DVD Box Cover

CLICK to order from:

Distribution
Warner Home Video - Region 1,4 - NTSC
Runtime
1:47:28
Video
1.78:1 Original Aspect Ratio
Average Bitrate: 5.54 mb/s
NTSC 720x480 29.97 f/s

NOTE: The Vertical axis represents the bits transferred per second. The Horizontal is the time in minutes.

Bitrate:

Audio
English (Mono)
Subtitles
English, French, Spanish, None
Features

Release Information:
Studio: Warner Home Video

Aspect Ratio:
Original Aspect Ratio 1.33:1

Edition Details:

• Two classic cartoons: Bad Luck Blackie, Tom and Jerry in Kitty Foiled
• Two radio productions with Ginger Rogers: 5/5/1941 Lux Radio Theater broadcast, 4/6/1946 Academy Award Theater broadcast
• Theatrical trailer

DVD Release Date: January 31st, 2006
Keep Case
Chapters: 29
Comments:

Aside from some small speckles in the opening moments this is a near perfect DVD image considering the age of the film. Warner's patented restoration technique highlights strong contrast with deep blacks and brings up fine detail. the subtitles and mono audio are likewise competent. Its nice to see a Tex Avery cartoon get some air as an extra on this DVD although again the supplements are far from overly relevant to the film itself although the Lux broadcasts have part of the 46' Academy Award ceremony (about 30 minutes worth) including the adverts of the day.

Warner needs congratulations yet again - an important classic film treated with respect on the digital medium and at a very reasonable price. We strongly recommend!
---



DVD Menus

---
Subtitle Sample
Screen Captures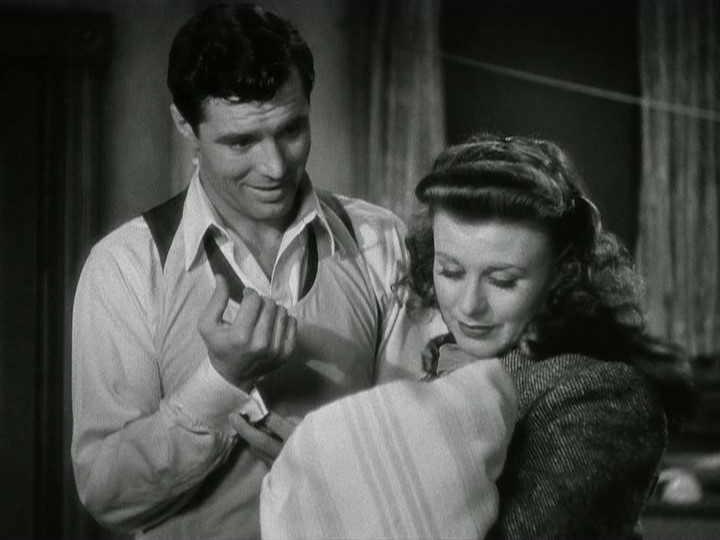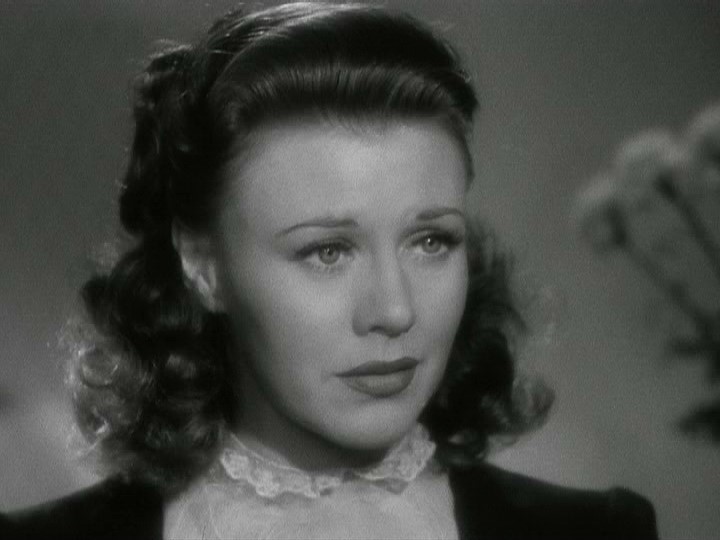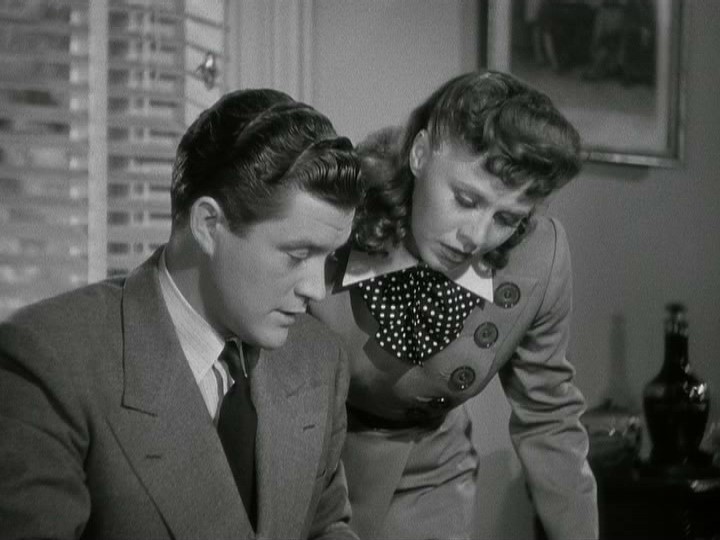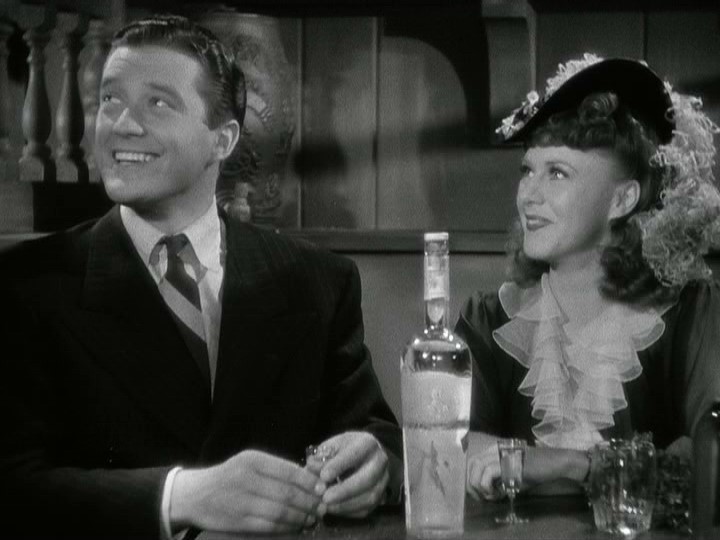 ---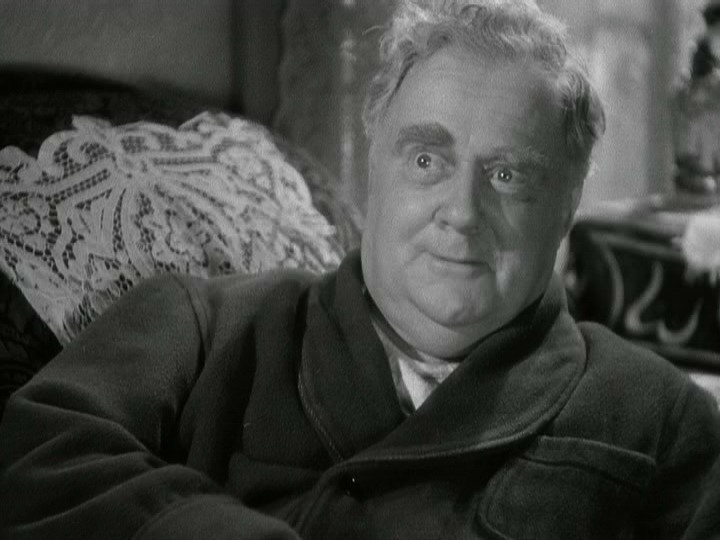 DONATIONS Keep DVDBeaver alive:
Mail cheques, money orders, cash to: or CLICK PayPal logo to donate!
Gary Tooze

Mississauga, Ontario,

CANADA
Thank You!
Sam Wood's - Kitty Foyle - The Natural History of a Woman Ginger Rogers Sam Wood Kitty Foyle The Natural History of a Woman Ginger Rogers Sam Wood Kitty Foyle The Natural History of a Woman Ginger Rogers Sam Wood Kitty Foyle The Natural History of a Woman Ginger Rogers Sam Wood Kitty Foyle The Natural History of a Woman Ginger Rogers Sam Wood Kitty Foyle The Natural History of a Woman Ginger Rogers Sam Wood Kitty Foyle The Natural History of a Woman Ginger Rogers Sam Wood Kitty Foyle The Natural History of a Woman Ginger Rogers Sam Wood's - Kitty Foyle - The Natural History of a Woman Ginger Rogers Sam Wood Kitty Foyle The Natural History of a Woman Ginger Rogers Sam Wood Kitty Foyle The Natural History of a Woman Ginger Rogers Sam Wood Kitty Foyle The Natural History of a Woman Ginger Rogers Sam Wood Kitty Foyle The Natural History of a Woman Ginger Rogers Sam Wood Kitty Foyle The Natural History of a Woman Ginger Rogers Sam Wood Kitty Foyle The Natural History of a Woman Ginger Rogers Sam Wood Kitty Foyle The Natural History of a Woman Ginger Rogers Sam Wood's - Kitty Foyle - The Natural History of a Woman Ginger Rogers Sam Wood Kitty Foyle The Natural History of a Woman Ginger Rogers Sam Wood Kitty Foyle The Natural History of a Woman Ginger Rogers Sam Wood Kitty Foyle The Natural History of a Woman Ginger Rogers Sam Wood Kitty Foyle The Natural History of a Woman Ginger Rogers Sam Wood Kitty Foyle The Natural History of a Woman Ginger Rogers Sam Wood Kitty Foyle The Natural History of a Woman Ginger Rogers Sam Wood Kitty Foyle The Natural History of a Woman Ginger Rogers Sam Wood's - Kitty Foyle - The Natural History of a Woman Ginger Rogers Sam Wood Kitty Foyle The Natural History of a Woman Ginger Rogers Sam Wood Kitty Foyle The Natural History of a Woman Ginger Rogers Sam Wood Kitty Foyle The Natural History of a Woman Ginger Rogers Sam Wood Kitty Foyle The Natural History of a Woman Ginger Rogers Sam Wood Kitty Foyle The Natural History of a Woman Ginger Rogers Sam Wood Kitty Foyle The Natural History of a Woman Ginger Rogers Sam Wood Kitty Foyle The Natural History of a Woman Ginger Rogers Sam Wood's - Kitty Foyle - The Natural History of a Woman Ginger Rogers Sam Wood Kitty Foyle The Natural History of a Woman Ginger Rogers Sam Wood Kitty Foyle The Natural History of a Woman Ginger Rogers Sam Wood Kitty Foyle The Natural History of a Woman Ginger Rogers Sam Wood Kitty Foyle The Natural History of a Woman Ginger Rogers Sam Wood Kitty Foyle The Natural History of a Woman Ginger Rogers Sam Wood Kitty Foyle The Natural History of a Woman Ginger Rogers Sam Wood Kitty Foyle The Natural History of a Woman Ginger Rogers Sam Wood's - Kitty Foyle - The Natural History of a Woman Ginger Rogers Sam Wood Kitty Foyle The Natural History of a Woman Ginger Rogers Sam Wood Kitty Foyle The Natural History of a Woman Ginger Rogers Sam Wood Kitty Foyle The Natural History of a Woman Ginger Rogers Sam Wood Kitty Foyle The Natural History of a Woman Ginger Rogers Sam Wood Kitty Foyle The Natural History of a Woman Ginger Rogers Sam Wood Kitty Foyle The Natural History of a Woman Ginger Rogers Sam Wood Kitty Foyle The Natural History of a Woman Ginger Rogers Sam Wood's - Kitty Foyle - The Natural History of a Woman Ginger Rogers Sam Wood Kitty Foyle The Natural History of a Woman Ginger Rogers Sam Wood Kitty Foyle The Natural History of a Woman Ginger Rogers Sam Wood Kitty Foyle The Natural History of a Woman Ginger Rogers Sam Wood Kitty Foyle The Natural History of a Woman Ginger Rogers Sam Wood Kitty Foyle The Natural History of a Woman Ginger Rogers Sam Wood Kitty Foyle The Natural History of a Woman Ginger Rogers Sam Wood Kitty Foyle The Natural History of a Woman Ginger Rogers Sam Wood's - Kitty Foyle - The Natural History of a Woman Ginger Rogers Sam Wood Kitty Foyle The Natural History of a Woman Ginger Rogers Sam Wood Kitty Foyle The Natural History of a Woman Ginger Rogers Sam Wood Kitty Foyle The Natural History of a Woman Ginger Rogers Sam Wood Kitty Foyle The Natural History of a Woman Ginger Rogers Sam Wood Kitty Foyle The Natural History of a Woman Ginger Rogers Sam Wood Kitty Foyle The Natural History of a Woman Ginger Rogers Sam Wood Kitty Foyle The Natural History of a Woman Ginger Rogers Sam Wood's - Kitty Foyle - The Natural History of a Woman Ginger Rogers Sam Wood Kitty Foyle The Natural History of a Woman Ginger Rogers Sam Wood Kitty Foyle The Natural History of a Woman Ginger Rogers Sam Wood Kitty Foyle The Natural History of a Woman Ginger Rogers Sam Wood Kitty Foyle The Natural History of a Woman Ginger Rogers Sam Wood Kitty Foyle The Natural History of a Woman Ginger Rogers Sam Wood Kitty Foyle The Natural History of a Woman Ginger Rogers Sam Wood Kitty Foyle The Natural History of a Woman Ginger Rogers Sam Wood's - Kitty Foyle - The Natural History of a Woman Ginger Rogers Sam Wood Kitty Foyle The Natural History of a Woman Ginger Rogers Sam Wood Kitty Foyle The Natural History of a Woman Ginger Rogers Sam Wood Kitty Foyle The Natural History of a Woman Ginger Rogers Sam Wood Kitty Foyle The Natural History of a Woman Ginger Rogers Sam Wood Kitty Foyle The Natural History of a Woman Ginger Rogers Sam Wood Kitty Foyle The Natural History of a Woman Ginger Rogers Sam Wood Kitty Foyle The Natural History of a Woman Ginger Rogers Sam Wood's - Kitty Foyle - The Natural History of a Woman Ginger Rogers Sam Wood Kitty Foyle The Natural History of a Woman Ginger Rogers Sam Wood Kitty Foyle The Natural History of a Woman Ginger Rogers Sam Wood Kitty Foyle The Natural History of a Woman Ginger Rogers Sam Wood Kitty Foyle The Natural History of a Woman Ginger Rogers Sam Wood Kitty Foyle The Natural History of a Woman Ginger Rogers Sam Wood Kitty Foyle The Natural History of a Woman Ginger Rogers Sam Wood Kitty Foyle The Natural History of a Woman Ginger Rogers Sam Wood's - Kitty Foyle - The Natural History of a Woman Ginger Rogers Sam Wood Kitty Foyle The Natural History of a Woman Ginger Rogers Sam Wood Kitty Foyle The Natural History of a Woman Ginger Rogers Sam Wood Kitty Foyle The Natural History of a Woman Ginger Rogers Sam Wood Kitty Foyle The Natural History of a Woman Ginger Rogers Sam Wood Kitty Foyle The Natural History of a Woman Ginger Rogers Sam Wood Kitty Foyle The Natural History of a Woman Ginger Rogers Sam Wood Kitty Foyle The Natural History of a Woman Ginger Rogers