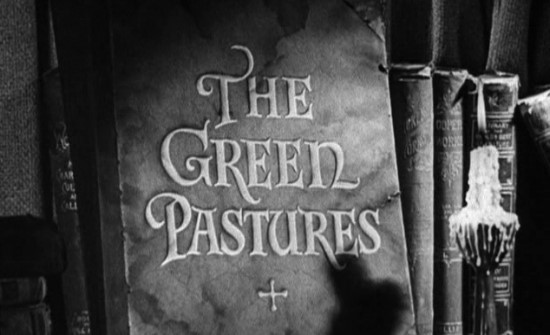 Directed by Marc Connelly + William Keighley
USA 1936
"You gotta git your minds fixed," the rural preacher tells Sunday School children. And the best way to do that fixin' is from Old Testament stories narrated by the preacher, played by a black cast, backed by the joyful gospel sounds of the Hall Johnson Choir and based on Marc Connelly's folk-themed Pulitzer Prize-winning play. Rex Ingram portrays de Lawd, who has a 100,000 things to do before any human's next breath - like instructing Noah (Eddie Anderson); taking counsel with Abraham, Isaac and Jacob; or teaching Moses tricks to dazzle Pharaoh. Get your mind fixed for The Green Pastures. It's a film of its time. But like all great art, it transcends it.
Poster
Theatrical Release: July 16th, 1936
Reviews More Reviews DVD Reviews
DVD Review: Warner - Region 1,2,3,4 - NTSC
DVD Box Cover

CLICK to order from:

Distribution
Warner Home Video - Region 1,2,3,4 - NTSC
Runtime
2:32:42
Video
1.33:1 Original Aspect Ratio
Average Bitrate: 5.73 mb/s
NTSC 720x480 29.97 f/s

NOTE: The Vertical axis represents the bits transferred per second. The Horizontal is the time in minutes.

Bitrate:

Audio
English (Mono)
Subtitles
English, French, Spanish, None
Features

Release Information:
Studio: Warner Home Video

Aspect Ratio:
Original Aspect Ratio 1.33:1

Edition Details:

• Commentary by: actor LeVar Burton and black cultural scholars Herb Boyd and Ed Guerrero
• Two vintage musical shorts: "Rufus Jones for President," featuring Ethel Waters and • 7-year-old Sammy Davis Jr., and "An All-Colored Vaudeville Show," featuring Adelaide Hall and the Nicholas Brothers
• Theatrical trailer

DVD Release Date: January 10th, 2006
Keep Case
Chapters: 26
Comments:

The image quality is fairly weak - heavy grain, quite dirty and a bit hazy at times. I found the contrast levels very strong, although occasionally fluctuating. I assume though that this is the best that we will see this historical film on digital. The optional subtitles are very good and the mono audio, while weak as a function of the original print, was quite acceptable.

Included is an excellent DVD commentary in which actor/director LeVar Burton and African American cultural scholars Herb Boyd and Ed Guerrero expand upon their knowledge of the film and how it impacted them personally. Also included are two Vitaphone musical shorts.

I thoroughly enjoyed viewing this - I felt as if transported back into a rime machine - it was both riveting and fascinating. We strongly recommend.
---



DVD Menus

| | |
| --- | --- |
| | |
| | |
| | |
---
Subtitle Sample
Screen Captures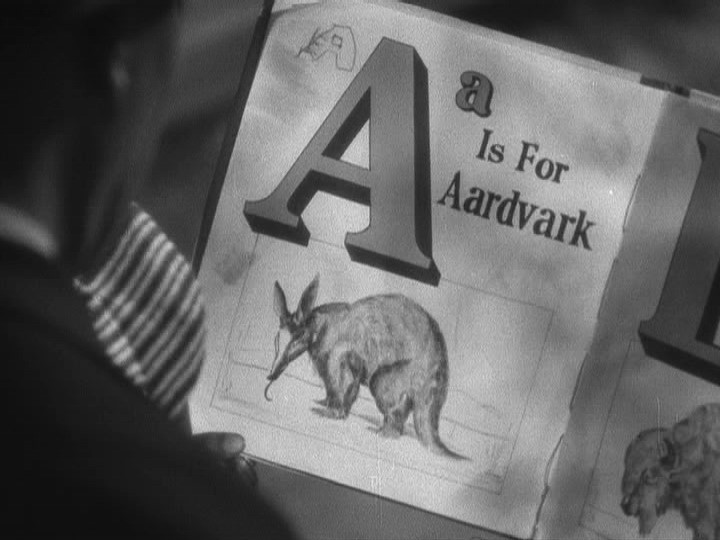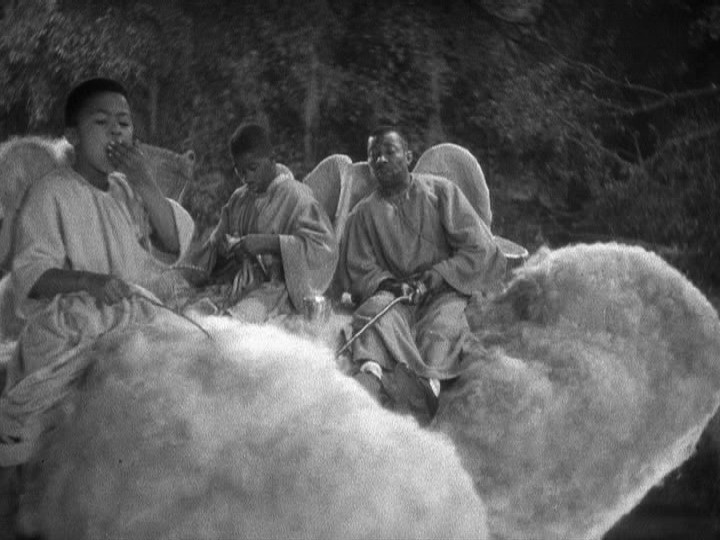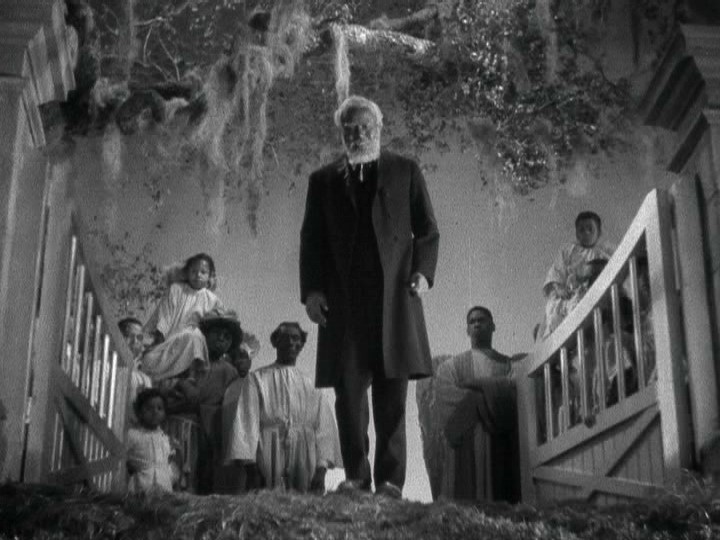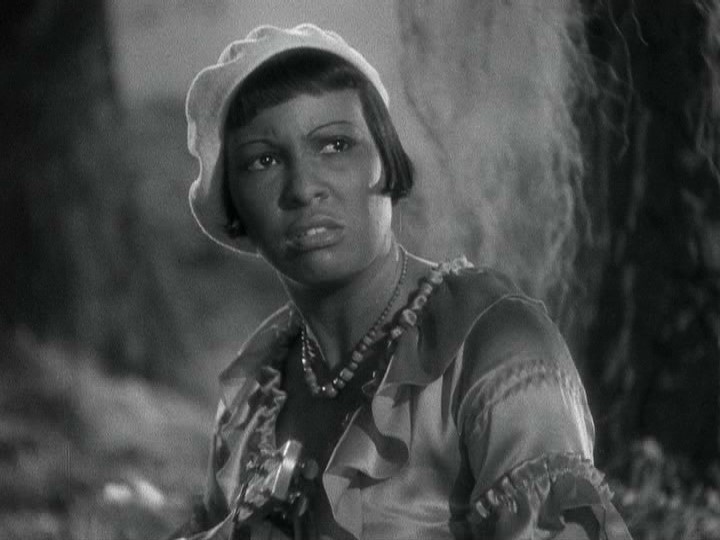 ---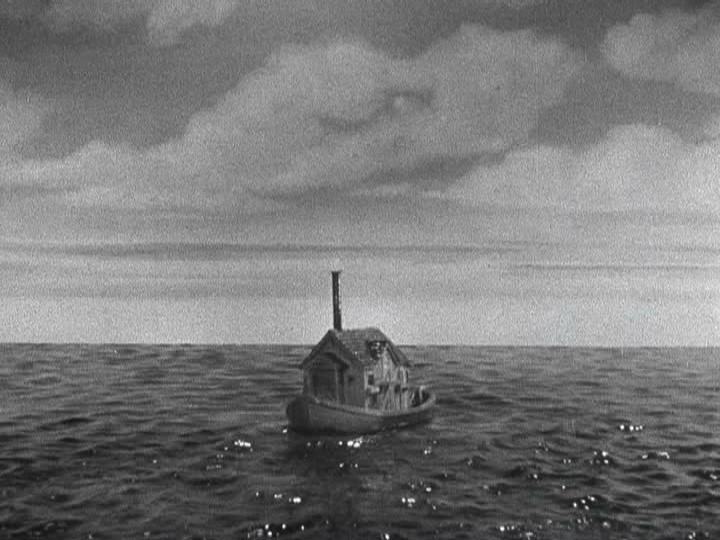 DONATIONS Keep DVDBeaver alive:
Mail cheques, money orders, cash to: or CLICK PayPal logo to donate!
Gary Tooze

Mississauga, Ontario,

CANADA
Thank You!
Marc Connelly + William Keighley's - The Green Pastures - DVD Review Marc Connelly William Keighley The Green Pastures DVD Review Marc Connelly William Keighley The Green Pastures DVD Review Marc Connelly William Keighley The Green Pastures DVD Review Marc Connelly William Keighley The Green Pastures DVD Review Marc Connelly William Keighley The Green Pastures DVD Review Marc Connelly William Keighley The Green Pastures DVD Review Marc Connelly + William Keighley's - The Green Pastures - DVD Review Marc Connelly William Keighley The Green Pastures DVD Review Marc Connelly William Keighley The Green Pastures DVD Review Marc Connelly William Keighley The Green Pastures DVD Review Marc Connelly William Keighley The Green Pastures DVD Review Marc Connelly William Keighley The Green Pastures DVD Review Marc Connelly William Keighley The Green Pastures DVD Review Marc Connelly + William Keighley's - The Green Pastures - DVD Review Marc Connelly William Keighley The Green Pastures DVD Review Marc Connelly William Keighley The Green Pastures DVD Review Marc Connelly William Keighley The Green Pastures DVD Review Marc Connelly William Keighley The Green Pastures DVD Review Marc Connelly William Keighley The Green Pastures DVD Review Marc Connelly William Keighley The Green Pastures DVD Review Marc Connelly + William Keighley's - The Green Pastures - DVD Review Marc Connelly William Keighley The Green Pastures DVD Review Marc Connelly William Keighley The Green Pastures DVD Review Marc Connelly William Keighley The Green Pastures DVD Review Marc Connelly William Keighley The Green Pastures DVD Review Marc Connelly William Keighley The Green Pastures DVD Review Marc Connelly William Keighley The Green Pastures DVD Review Marc Connelly + William Keighley's - The Green Pastures - DVD Review Marc Connelly William Keighley The Green Pastures DVD Review Marc Connelly William Keighley The Green Pastures DVD Review Marc Connelly William Keighley The Green Pastures DVD Review Marc Connelly William Keighley The Green Pastures DVD Review Marc Connelly William Keighley The Green Pastures DVD Review Marc Connelly William Keighley The Green Pastures DVD Review Marc Connelly + William Keighley's - The Green Pastures - DVD Review Marc Connelly William Keighley The Green Pastures DVD Review Marc Connelly William Keighley The Green Pastures DVD Review Marc Connelly William Keighley The Green Pastures DVD Review Marc Connelly William Keighley The Green Pastures DVD Review Marc Connelly William Keighley The Green Pastures DVD Review Marc Connelly William Keighley The Green Pastures DVD Review Marc Connelly + William Keighley's - The Green Pastures - DVD Review Marc Connelly William Keighley The Green Pastures DVD Review Marc Connelly William Keighley The Green Pastures DVD Review Marc Connelly William Keighley The Green Pastures DVD Review Marc Connelly William Keighley The Green Pastures DVD Review Marc Connelly William Keighley The Green Pastures DVD Review Marc Connelly William Keighley The Green Pastures DVD Review Marc Connelly + William Keighley's - The Green Pastures - DVD Review Marc Connelly William Keighley The Green Pastures DVD Review Marc Connelly William Keighley The Green Pastures DVD Review Marc Connelly William Keighley The Green Pastures DVD Review Marc Connelly William Keighley The Green Pastures DVD Review Marc Connelly William Keighley The Green Pastures DVD Review Marc Connelly William Keighley The Green Pastures DVD Review Marc Connelly + William Keighley's - The Green Pastures - DVD Review Marc Connelly William Keighley The Green Pastures DVD Review Marc Connelly William Keighley The Green Pastures DVD Review Marc Connelly William Keighley The Green Pastures DVD Review Marc Connelly William Keighley The Green Pastures DVD Review Marc Connelly William Keighley The Green Pastures DVD Review Marc Connelly William Keighley The Green Pastures DVD Review Marc Connelly + William Keighley's - The Green Pastures - DVD Review Marc Connelly William Keighley The Green Pastures DVD Review Marc Connelly William Keighley The Green Pastures DVD Review Marc Connelly William Keighley The Green Pastures DVD Review Marc Connelly William Keighley The Green Pastures DVD Review Marc Connelly William Keighley The Green Pastures DVD Review Marc Connelly William Keighley The Green Pastures DVD Review Marc Connelly + William Keighley's - The Green Pastures - DVD Review Marc Connelly William Keighley The Green Pastures DVD Review Marc Connelly William Keighley The Green Pastures DVD Review Marc Connelly William Keighley The Green Pastures DVD Review Marc Connelly William Keighley The Green Pastures DVD Review Marc Connelly William Keighley The Green Pastures DVD Review Marc Connelly William Keighley The Green Pastures DVD Review Marc Connelly + William Keighley's - The Green Pastures - DVD Review Marc Connelly William Keighley The Green Pastures DVD Review Marc Connelly William Keighley The Green Pastures DVD Review Marc Connelly William Keighley The Green Pastures DVD Review Marc Connelly William Keighley The Green Pastures DVD Review Marc Connelly William Keighley The Green Pastures DVD Review Marc Connelly William Keighley The Green Pastures DVD Review Marc Connelly + William Keighley's - The Green Pastures - DVD Review Marc Connelly William Keighley The Green Pastures DVD Review Marc Connelly William Keighley The Green Pastures DVD Review Marc Connelly William Keighley The Green Pastures DVD Review Marc Connelly William Keighley The Green Pastures DVD Review Marc Connelly William Keighley The Green Pastures DVD Review Marc Connelly William Keighley The Green Pastures DVD Review Marc Connelly + William Keighley's - The Green Pastures - DVD Review Marc Connelly William Keighley The Green Pastures DVD Review Marc Connelly William Keighley The Green Pastures DVD Review Marc Connelly William Keighley The Green Pastures DVD Review Marc Connelly William Keighley The Green Pastures DVD Review Marc Connelly William Keighley The Green Pastures DVD Review Marc Connelly William Keighley The Green Pastures DVD Review