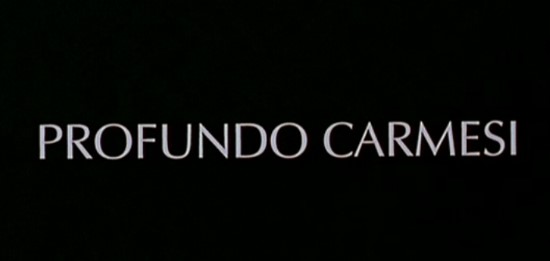 (aka 'Deep Crimson')
Directed by Arturo Ripstein
Mexico / France / Spain 1996
Set in 1940s northern Mexico, this film re-tells the story of "The Lonely Hearts Killers", a famous couple of murderers who made victims of lonely and wealthy widows in the USA. Coral (Orozco) is a rotund and passionate nurse who knows handsome gigolo Nicolas Estrella (Gimenez Cacho) and falls for him immediately. Nicolas rejects her because she's not rich, but Coral is determined to get him at any cost. She abandons her children and follows the man in spite of his way of living. Together they will scheme to swindle and murder women who look for love and companions writing letters to a sentimental courier.
Posters
Theatrical Release: September 9th, 1996 - Toronto Film Festival
Reviews More Reviews DVD Reviews
DVD Review: Home Vision - Region 1 - NTSC
DVD Box Cover

CLICK to order from:

Distribution
Home Vision Entertainment - Region 1 - NTSC
Runtime
1:54:07
Video
1.80:1 Original Aspect Ratio
Average Bitrate: 4.86 mb/s
NTSC 720x480 29.97 f/s

NOTE: The Vertical axis represents the bits transferred per second. The Horizontal is the time in minutes.

Bitrate:

Audio
Spanish (Dolby Digital 2.0)
Subtitles
English, None
Features

Release Information:
Studio: Home Vision Entertainment

Aspect Ratio:
Original Aspect Ratio 1.80:1

Edition Details:

• trailer (1:21)
• 2-page liner notes essay by Jorge Ruffinelli

DVD Release Date: March 15th, 2005
Keep Case
Chapters: 18
| | |
| --- | --- |
| Comments: | Anamorphic but not progressively transferred (see 'combing' in last capture) this Home Vision Entertainment DVD has a slim black border around the frame edge limiting horizontal resolution. Aside from those flaws the image does not look fatally poor - in fact in tube viewing it is very acceptable. The film itself is quite disturbing with its true-life focus on misguided passions and the corrupting results. Ripstein uses dark humor at times and the film is quite worth a viewing if you are prepared for the plot lines. A riveting drama from a gifted Mexican director. |
---



DVD Menus

| | |
| --- | --- |
| | |
| | |
---
Subtitle Sample
Screen Captures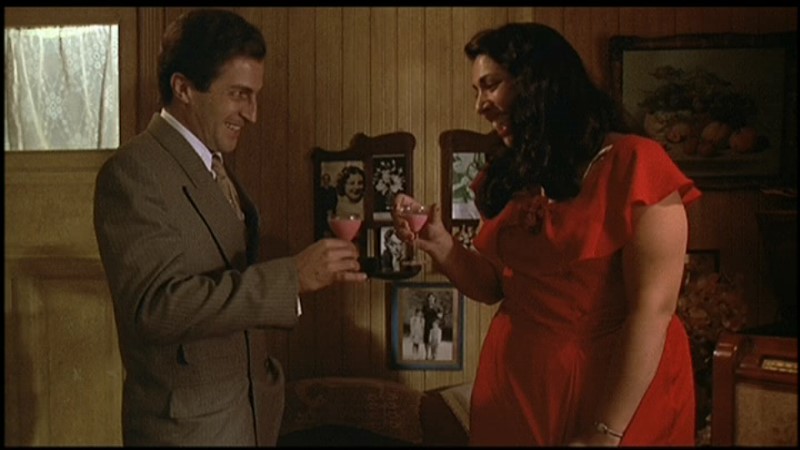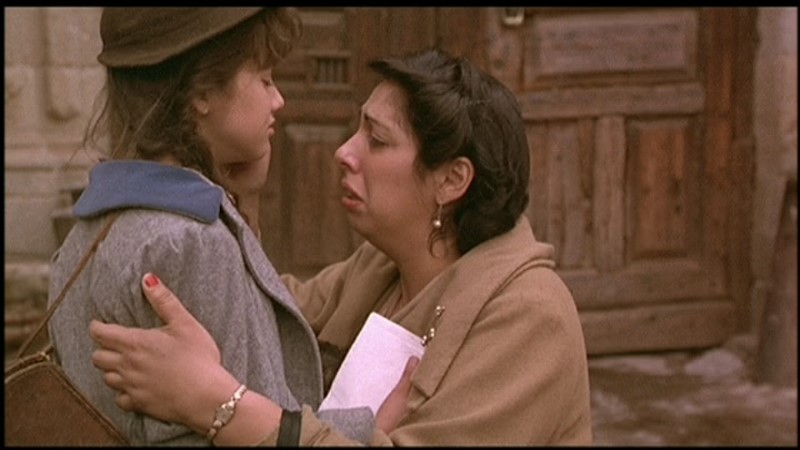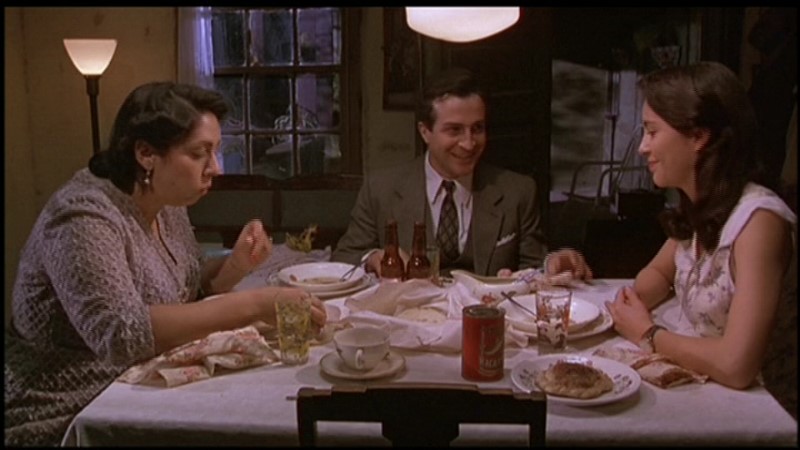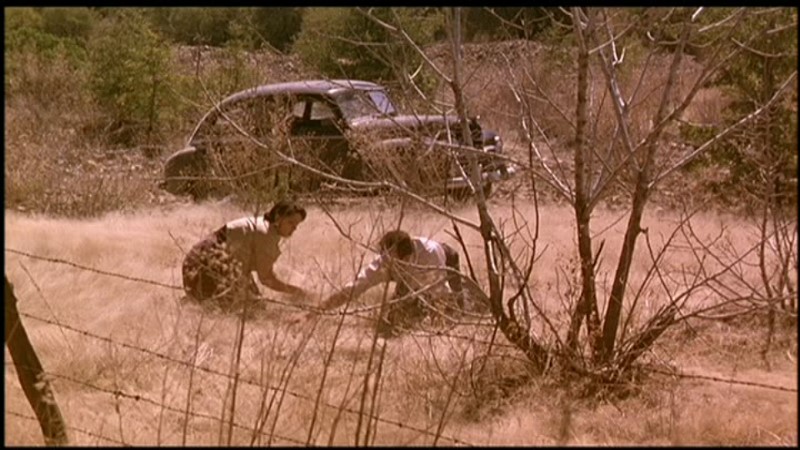 ---














DONATIONS Keep DVDBeaver alive:
Mail cheques, money orders, cash to: or CLICK PayPal logo to donate!
Gary Tooze

Mississauga, Ontario,

CANADA
Thank You!
Arturo Ripstein's - Deep Crimson - DVD Review Profundo carmesí Arturo Ripstein Deep Crimson DVD Review Profundo carmesí Arturo Ripstein Deep Crimson DVD Review Profundo carmesí Arturo Ripstein Deep Crimson DVD Review Profundo carmesí Arturo Ripstein Deep Crimson DVD Review Profundo carmesí Arturo Ripstein Deep Crimson DVD Review Profundo carmesí Arturo Ripstein Deep Crimson DVD Review Profundo carmesí Arturo Ripstein Deep Crimson DVD Review Profundo carmesí Arturo Ripstein's - Deep Crimson - DVD Review Profundo carmesí Arturo Ripstein Deep Crimson DVD Review Profundo carmesí Arturo Ripstein Deep Crimson DVD Review Profundo carmesí Arturo Ripstein Deep Crimson DVD Review Profundo carmesí Arturo Ripstein Deep Crimson DVD Review Profundo carmesí Arturo Ripstein Deep Crimson DVD Review Profundo carmesí Arturo Ripstein Deep Crimson DVD Review Profundo carmesí Arturo Ripstein Deep Crimson DVD Review Profundo carmesí Arturo Ripstein's - Deep Crimson - DVD Review Profundo carmesí Arturo Ripstein Deep Crimson DVD Review Profundo carmesí Arturo Ripstein Deep Crimson DVD Review Profundo carmesí Arturo Ripstein Deep Crimson DVD Review Profundo carmesí Arturo Ripstein Deep Crimson DVD Review Profundo carmesí Arturo Ripstein Deep Crimson DVD Review Profundo carmesí Arturo Ripstein Deep Crimson DVD Review Profundo carmesí Arturo Ripstein Deep Crimson DVD Review Profundo carmesí Arturo Ripstein's - Deep Crimson - DVD Review Profundo carmesí Arturo Ripstein Deep Crimson DVD Review Profundo carmesí Arturo Ripstein Deep Crimson DVD Review Profundo carmesí Arturo Ripstein Deep Crimson DVD Review Profundo carmesí Arturo Ripstein Deep Crimson DVD Review Profundo carmesí Arturo Ripstein Deep Crimson DVD Review Profundo carmesí Arturo Ripstein Deep Crimson DVD Review Profundo carmesí Arturo Ripstein Deep Crimson DVD Review Profundo carmesí Arturo Ripstein's - Deep Crimson - DVD Review Profundo carmesí Arturo Ripstein Deep Crimson DVD Review Profundo carmesí Arturo Ripstein Deep Crimson DVD Review Profundo carmesí Arturo Ripstein Deep Crimson DVD Review Profundo carmesí Arturo Ripstein Deep Crimson DVD Review Profundo carmesí Arturo Ripstein Deep Crimson DVD Review Profundo carmesí Arturo Ripstein Deep Crimson DVD Review Profundo carmesí Arturo Ripstein Deep Crimson DVD Review Profundo carmesí Arturo Ripstein's - Deep Crimson - DVD Review Profundo carmesí Arturo Ripstein Deep Crimson DVD Review Profundo carmesí Arturo Ripstein Deep Crimson DVD Review Profundo carmesí Arturo Ripstein Deep Crimson DVD Review Profundo carmesí Arturo Ripstein Deep Crimson DVD Review Profundo carmesí Arturo Ripstein Deep Crimson DVD Review Profundo carmesí Arturo Ripstein Deep Crimson DVD Review Profundo carmesí Arturo Ripstein Deep Crimson DVD Review Profundo carmesí Arturo Ripstein's - Deep Crimson - DVD Review Profundo carmesí Arturo Ripstein Deep Crimson DVD Review Profundo carmesí Arturo Ripstein Deep Crimson DVD Review Profundo carmesí Arturo Ripstein Deep Crimson DVD Review Profundo carmesí Arturo Ripstein Deep Crimson DVD Review Profundo carmesí Arturo Ripstein Deep Crimson DVD Review Profundo carmesí Arturo Ripstein Deep Crimson DVD Review Profundo carmesí Arturo Ripstein Deep Crimson DVD Review Profundo carmesí Arturo Ripstein's - Deep Crimson - DVD Review Profundo carmesí Arturo Ripstein Deep Crimson DVD Review Profundo carmesí Arturo Ripstein Deep Crimson DVD Review Profundo carmesí Arturo Ripstein Deep Crimson DVD Review Profundo carmesí Arturo Ripstein Deep Crimson DVD Review Profundo carmesí Arturo Ripstein Deep Crimson DVD Review Profundo carmesí Arturo Ripstein Deep Crimson DVD Review Profundo carmesí Arturo Ripstein Deep Crimson DVD Review Profundo carmesí Arturo Ripstein's - Deep Crimson - DVD Review Profundo carmesí Arturo Ripstein Deep Crimson DVD Review Profundo carmesí Arturo Ripstein Deep Crimson DVD Review Profundo carmesí Arturo Ripstein Deep Crimson DVD Review Profundo carmesí Arturo Ripstein Deep Crimson DVD Review Profundo carmesí Arturo Ripstein Deep Crimson DVD Review Profundo carmesí Arturo Ripstein Deep Crimson DVD Review Profundo carmesí Arturo Ripstein Deep Crimson DVD Review Profundo carmesí Arturo Ripstein's - Deep Crimson - DVD Review Profundo carmesí Arturo Ripstein Deep Crimson DVD Review Profundo carmesí Arturo Ripstein Deep Crimson DVD Review Profundo carmesí Arturo Ripstein Deep Crimson DVD Review Profundo carmesí Arturo Ripstein Deep Crimson DVD Review Profundo carmesí Arturo Ripstein Deep Crimson DVD Review Profundo carmesí Arturo Ripstein Deep Crimson DVD Review Profundo carmesí Arturo Ripstein Deep Crimson DVD Review Profundo carmesí Arturo Ripstein's - Deep Crimson - DVD Review Profundo carmesí Arturo Ripstein Deep Crimson DVD Review Profundo carmesí Arturo Ripstein Deep Crimson DVD Review Profundo carmesí Arturo Ripstein Deep Crimson DVD Review Profundo carmesí Arturo Ripstein Deep Crimson DVD Review Profundo carmesí Arturo Ripstein Deep Crimson DVD Review Profundo carmesí Arturo Ripstein Deep Crimson DVD Review Profundo carmesí Arturo Ripstein Deep Crimson DVD Review Profundo carmesí Arturo Ripstein's - Deep Crimson - DVD Review Profundo carmesí Arturo Ripstein Deep Crimson DVD Review Profundo carmesí Arturo Ripstein Deep Crimson DVD Review Profundo carmesí Arturo Ripstein Deep Crimson DVD Review Profundo carmesí Arturo Ripstein Deep Crimson DVD Review Profundo carmesí Arturo Ripstein Deep Crimson DVD Review Profundo carmesí Arturo Ripstein Deep Crimson DVD Review Profundo carmesí Arturo Ripstein Deep Crimson DVD Review Profundo carmesí Arturo Ripstein's - Deep Crimson - DVD Review Profundo carmesí Arturo Ripstein Deep Crimson DVD Review Profundo carmesí Arturo Ripstein Deep Crimson DVD Review Profundo carmesí Arturo Ripstein Deep Crimson DVD Review Profundo carmesí Arturo Ripstein Deep Crimson DVD Review Profundo carmesí Arturo Ripstein Deep Crimson DVD Review Profundo carmesí Arturo Ripstein Deep Crimson DVD Review Profundo carmesí Arturo Ripstein Deep Crimson DVD Review Profundo carmesí Arturo Ripstein's - Deep Crimson - DVD Review Profundo carmesí Arturo Ripstein Deep Crimson DVD Review Profundo carmesí Arturo Ripstein Deep Crimson DVD Review Profundo carmesí Arturo Ripstein Deep Crimson DVD Review Profundo carmesí Arturo Ripstein Deep Crimson DVD Review Profundo carmesí Arturo Ripstein Deep Crimson DVD Review Profundo carmesí Arturo Ripstein Deep Crimson DVD Review Profundo carmesí Arturo Ripstein Deep Crimson DVD Review Profundo carmesí Arturo Ripstein's - Deep Crimson - DVD Review Profundo carmesí Arturo Ripstein Deep Crimson DVD Review Profundo carmesí Arturo Ripstein Deep Crimson DVD Review Profundo carmesí Arturo Ripstein Deep Crimson DVD Review Profundo carmesí Arturo Ripstein Deep Crimson DVD Review Profundo carmesí Arturo Ripstein Deep Crimson DVD Review Profundo carmesí Arturo Ripstein Deep Crimson DVD Review Profundo carmesí Arturo Ripstein Deep Crimson DVD Review Profundo carmesí Arturo Ripstein's - Deep Crimson - DVD Review Profundo carmesí Arturo Ripstein Deep Crimson DVD Review Profundo carmesí Arturo Ripstein Deep Crimson DVD Review Profundo carmesí Arturo Ripstein Deep Crimson DVD Review Profundo carmesí Arturo Ripstein Deep Crimson DVD Review Profundo carmesí Arturo Ripstein Deep Crimson DVD Review Profundo carmesí Arturo Ripstein Deep Crimson DVD Review Profundo carmesí Arturo Ripstein Deep Crimson DVD Review Profundo carmesí Arturo Ripstein's - Deep Crimson - DVD Review Profundo carmesí Arturo Ripstein Deep Crimson DVD Review Profundo carmesí Arturo Ripstein Deep Crimson DVD Review Profundo carmesí Arturo Ripstein Deep Crimson DVD Review Profundo carmesí Arturo Ripstein Deep Crimson DVD Review Profundo carmesí Arturo Ripstein Deep Crimson DVD Review Profundo carmesí Arturo Ripstein Deep Crimson DVD Review Profundo carmesí Arturo Ripstein Deep Crimson DVD Review Profundo carmesí Arturo Ripstein's - Deep Crimson - DVD Review Profundo carmesí Arturo Ripstein Deep Crimson DVD Review Profundo carmesí Arturo Ripstein Deep Crimson DVD Review Profundo carmesí Arturo Ripstein Deep Crimson DVD Review Profundo carmesí Arturo Ripstein Deep Crimson DVD Review Profundo carmesí Arturo Ripstein Deep Crimson DVD Review Profundo carmesí Arturo Ripstein Deep Crimson DVD Review Profundo carmesí Arturo Ripstein Deep Crimson DVD Review Profundo carmesí