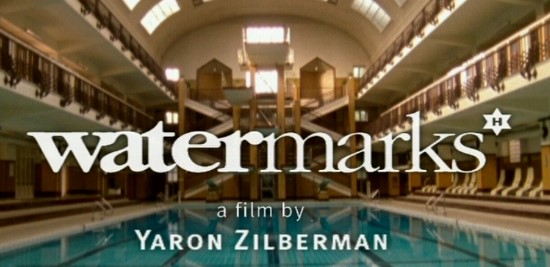 (aka 'Hakoah Lischot ')
Directed by Yaron Zilberman
France / Israel / USA
2004
This account of the pre-Nazi glory and subsequent harrowing fate of the Austrian Jewish sports club Hakoah makes for a necessary corrective to Leni Riefenstahl's grudgingly admired Olympic myth-mongering. Director Yaron Zilberman coaxes forth his octogenarian subjects' memories of youthful hope and athletic prowess. The erstwhile athletes, who all escaped probable death when coaches arranged for illegal passage to safety in Israel, London, Los Angeles, and elsewhere, vividly recall the power of the club to instill a sense of belonging, even as Austria lurched toward German annexation.
Though Zilberman's affection for the women leads to some indulgent digression, the doc's low-key tone (and lack of the stock, timpani-backed Nazi iconography) throws certain anecdotes into powerful relief. For example, the sister of 85-year-old Judith Haspel relates her sibling's refusal to swim for Germany in the 1936 Olympics (in pools designated off-limits to "dogs and Jews"). Upon her decision, the Austrian government, until a 1995 reinstatement, erased her competitive records from the books. At the swimmers' film-spurred Vienna reunion, a chatty cabbie apologetically admits to Austria's ill treatment of "non-natives" in the past, prompting Hakoah clubber turned Rutgers professor Greta Stanton to explain that she had never considered herself a non-native. The driver awkwardly attempts to amend himself—"not German." Zilberman records Stanton's shocked silence, a delicate acknowledgment of a lingering menace that chafes at any historical confinement.
Excerpt from Laura Sinagra's review at The Village Voice located HERE
Theatrical Release: December 10th, 2004
DVD Review: Kino / Mongrel Media - Region 1 - NTSC
DVD Box Cover

CLICK to order from:

Distribution
Kino / Mongrel Media - Region 1 - NTSC
Runtime
1:17:12
Video
1.78:1 Original Aspect Ratio
Average Bitrate: 5.84 mb/s
NTSC 720x480 29.97 f/s

NOTE: The Vertical axis represents the bits transferred per second. The Horizontal is the time in minutes.

Bitrate:

Audio
English / German / Hebrew (Dolby Digital 5.1), (Dolby Digital 2.0)
Subtitles
English, Spanish, None
Features

Release Information:
Studio: Kino / Mongrel Media

Aspect Ratio:
Original Aspect Ratio 1.78:1

Edition Details:

• Additional Interviews
• Extra Scenes
• Trailers
• Photo Gallery

DVD Release Date: December 6th, 2005
Keep Case
Chapters: 20
| | |
| --- | --- |
| Comments: | I liked this film. The DVD seems to be released in the US by Kino and by Mongrel Media in Canada. It is the exact same DVD. Both are non-progressive and exhibit combing. Other than that the image quality is quite good, especially the archival photos which look superb. Audio is quite good with a superfluous 5.1 option augmenting the stereo mix. There are removable subtitles and plenty of worthy extra features. This is a very warm-hearted film that we recommend - superior in quality to most other Kino related projects. |
---



DVD Menus

---
Subtitle Sample
Screen Captures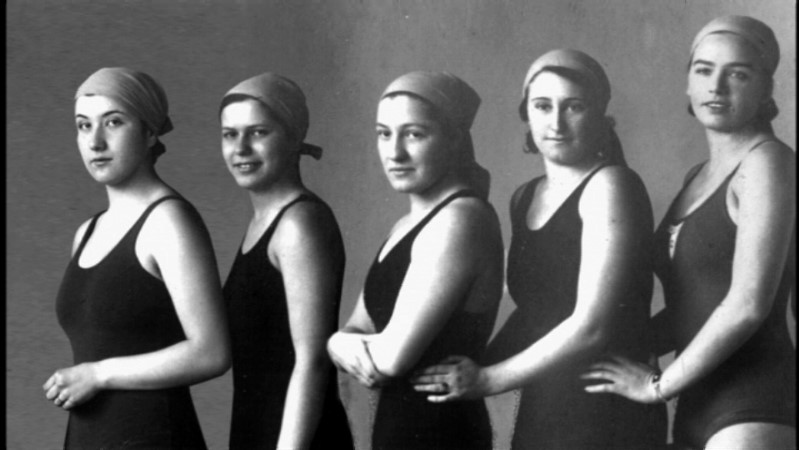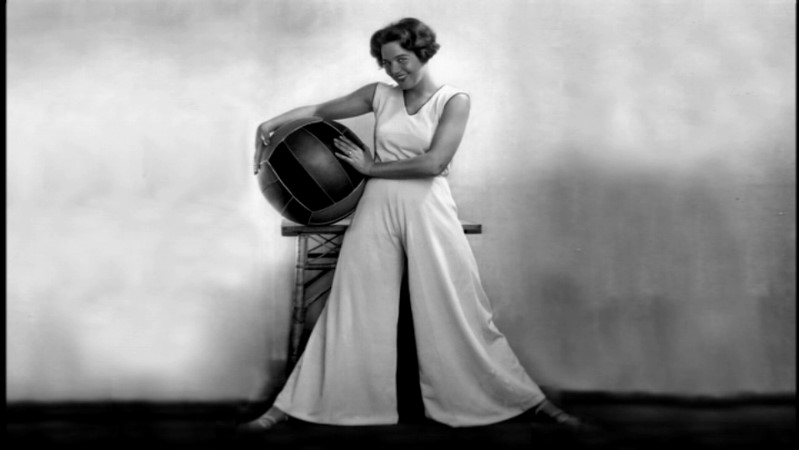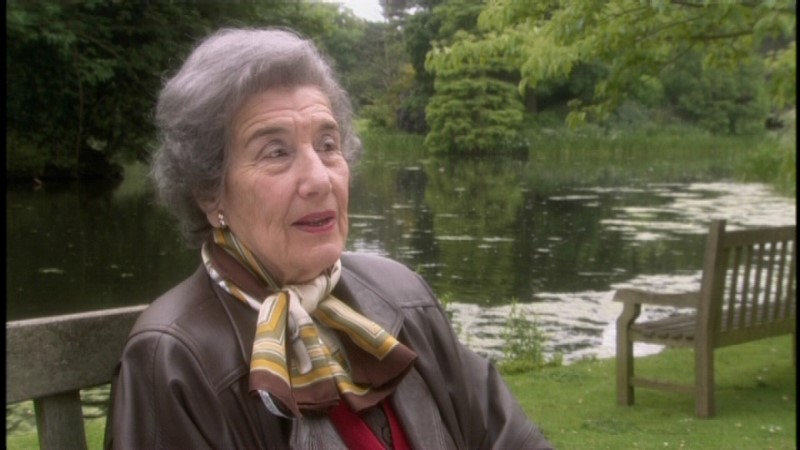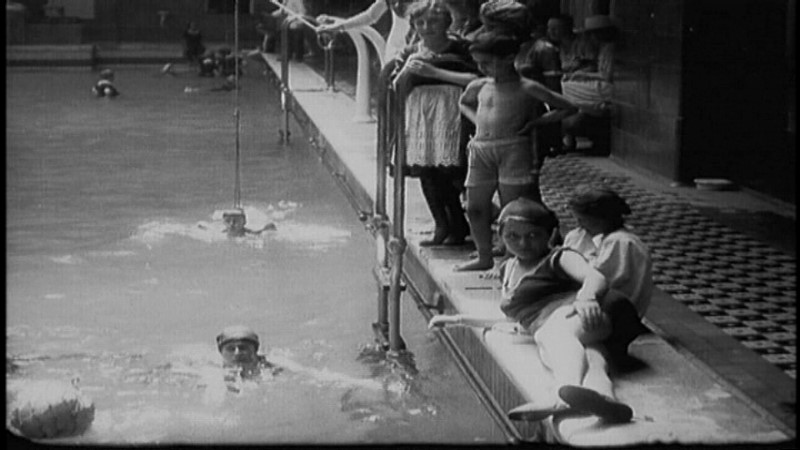 ---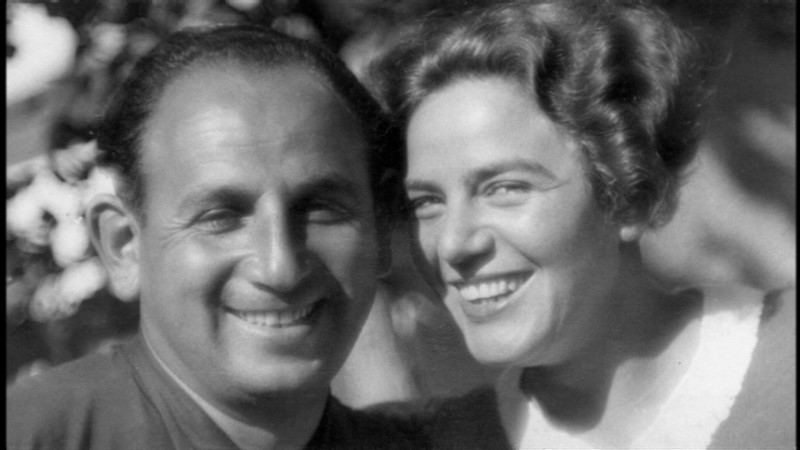 DONATIONS Keep DVDBeaver alive:
Mail cheques, money orders, cash to: or CLICK PayPal logo to donate!
Gary Tooze

Mississauga, Ontario,

CANADA
Thank You!
Yaron Zilberman's - Watermarks - DVD Review Yaron Zilberman Watermarks DVD Review Yaron Zilberman Watermarks DVD Review Yaron Zilberman Watermarks DVD Review Yaron Zilberman Watermarks DVD Review Yaron Zilberman Watermarks DVD Review Yaron Zilberman Watermarks DVD Review Yaron Zilberman Watermarks DVD Review Yaron Zilberman Watermarks DVD Review Yaron Zilberman Watermarks DVD Review Yaron Zilberman Watermarks DVD Review Yaron Zilberman's - Watermarks - DVD Review Yaron Zilberman Watermarks DVD Review Yaron Zilberman Watermarks DVD Review Yaron Zilberman Watermarks DVD Review Yaron Zilberman Watermarks DVD Review Yaron Zilberman Watermarks DVD Review Yaron Zilberman Watermarks DVD Review Yaron Zilberman Watermarks DVD Review Yaron Zilberman Watermarks DVD Review Yaron Zilberman Watermarks DVD Review Yaron Zilberman Watermarks DVD Review Yaron Zilberman's - Watermarks - DVD Review Yaron Zilberman Watermarks DVD Review Yaron Zilberman Watermarks DVD Review Yaron Zilberman Watermarks DVD Review Yaron Zilberman Watermarks DVD Review Yaron Zilberman Watermarks DVD Review Yaron Zilberman Watermarks DVD Review Yaron Zilberman Watermarks DVD Review Yaron Zilberman Watermarks DVD Review Yaron Zilberman Watermarks DVD Review Yaron Zilberman Watermarks DVD Review Yaron Zilberman's - Watermarks - DVD Review Yaron Zilberman Watermarks DVD Review Yaron Zilberman Watermarks DVD Review Yaron Zilberman Watermarks DVD Review Yaron Zilberman Watermarks DVD Review Yaron Zilberman Watermarks DVD Review Yaron Zilberman Watermarks DVD Review Yaron Zilberman Watermarks DVD Review Yaron Zilberman Watermarks DVD Review Yaron Zilberman Watermarks DVD Review Yaron Zilberman Watermarks DVD Review Yaron Zilberman's - Watermarks - DVD Review Yaron Zilberman Watermarks DVD Review Yaron Zilberman Watermarks DVD Review Yaron Zilberman Watermarks DVD Review Yaron Zilberman Watermarks DVD Review Yaron Zilberman Watermarks DVD Review Yaron Zilberman Watermarks DVD Review Yaron Zilberman Watermarks DVD Review Yaron Zilberman Watermarks DVD Review Yaron Zilberman Watermarks DVD Review Yaron Zilberman Watermarks DVD Review Yaron Zilberman's - Watermarks - DVD Review Yaron Zilberman Watermarks DVD Review Yaron Zilberman Watermarks DVD Review Yaron Zilberman Watermarks DVD Review Yaron Zilberman Watermarks DVD Review Yaron Zilberman Watermarks DVD Review Yaron Zilberman Watermarks DVD Review Yaron Zilberman Watermarks DVD Review Yaron Zilberman Watermarks DVD Review Yaron Zilberman Watermarks DVD Review Yaron Zilberman Watermarks DVD Review Yaron Zilberman's - Watermarks - DVD Review Yaron Zilberman Watermarks DVD Review Yaron Zilberman Watermarks DVD Review Yaron Zilberman Watermarks DVD Review Yaron Zilberman Watermarks DVD Review Yaron Zilberman Watermarks DVD Review Yaron Zilberman Watermarks DVD Review Yaron Zilberman Watermarks DVD Review Yaron Zilberman Watermarks DVD Review Yaron Zilberman Watermarks DVD Review Yaron Zilberman Watermarks DVD Review Yaron Zilberman's - Watermarks - DVD Review Yaron Zilberman Watermarks DVD Review Yaron Zilberman Watermarks DVD Review Yaron Zilberman Watermarks DVD Review Yaron Zilberman Watermarks DVD Review Yaron Zilberman Watermarks DVD Review Yaron Zilberman Watermarks DVD Review Yaron Zilberman Watermarks DVD Review Yaron Zilberman Watermarks DVD Review Yaron Zilberman Watermarks DVD Review Yaron Zilberman Watermarks DVD Review Yaron Zilberman's - Watermarks - DVD Review Yaron Zilberman Watermarks DVD Review Yaron Zilberman Watermarks DVD Review Yaron Zilberman Watermarks DVD Review Yaron Zilberman Watermarks DVD Review Yaron Zilberman Watermarks DVD Review Yaron Zilberman Watermarks DVD Review Yaron Zilberman Watermarks DVD Review Yaron Zilberman Watermarks DVD Review Yaron Zilberman Watermarks DVD Review Yaron Zilberman Watermarks DVD Review Yaron Zilberman's - Watermarks - DVD Review Yaron Zilberman Watermarks DVD Review Yaron Zilberman Watermarks DVD Review Yaron Zilberman Watermarks DVD Review Yaron Zilberman Watermarks DVD Review Yaron Zilberman Watermarks DVD Review Yaron Zilberman Watermarks DVD Review Yaron Zilberman Watermarks DVD Review Yaron Zilberman Watermarks DVD Review Yaron Zilberman Watermarks DVD Review Yaron Zilberman Watermarks DVD Review Yaron Zilberman's - Watermarks - DVD Review Yaron Zilberman Watermarks DVD Review Yaron Zilberman Watermarks DVD Review Yaron Zilberman Watermarks DVD Review Yaron Zilberman Watermarks DVD Review Yaron Zilberman Watermarks DVD Review Yaron Zilberman Watermarks DVD Review Yaron Zilberman Watermarks DVD Review Yaron Zilberman Watermarks DVD Review Yaron Zilberman Watermarks DVD Review Yaron Zilberman Watermarks DVD Review Yaron Zilberman's - Watermarks - DVD Review Yaron Zilberman Watermarks DVD Review Yaron Zilberman Watermarks DVD Review Yaron Zilberman Watermarks DVD Review Yaron Zilberman Watermarks DVD Review Yaron Zilberman Watermarks DVD Review Yaron Zilberman Watermarks DVD Review Yaron Zilberman Watermarks DVD Review Yaron Zilberman Watermarks DVD Review Yaron Zilberman Watermarks DVD Review Yaron Zilberman Watermarks DVD Review Yaron Zilberman's - Watermarks - DVD Review Yaron Zilberman Watermarks DVD Review Yaron Zilberman Watermarks DVD Review Yaron Zilberman Watermarks DVD Review Yaron Zilberman Watermarks DVD Review Yaron Zilberman Watermarks DVD Review Yaron Zilberman Watermarks DVD Review Yaron Zilberman Watermarks DVD Review Yaron Zilberman Watermarks DVD Review Yaron Zilberman Watermarks DVD Review Yaron Zilberman Watermarks DVD Review Yaron Zilberman's - Watermarks - DVD Review Yaron Zilberman Watermarks DVD Review Yaron Zilberman Watermarks DVD Review Yaron Zilberman Watermarks DVD Review Yaron Zilberman Watermarks DVD Review Yaron Zilberman Watermarks DVD Review Yaron Zilberman Watermarks DVD Review Yaron Zilberman Watermarks DVD Review Yaron Zilberman Watermarks DVD Review Yaron Zilberman Watermarks DVD Review Yaron Zilberman Watermarks DVD Review Yaron Zilberman's - Watermarks - DVD Review Yaron Zilberman Watermarks DVD Review Yaron Zilberman Watermarks DVD Review Yaron Zilberman Watermarks DVD Review Yaron Zilberman Watermarks DVD Review Yaron Zilberman Watermarks DVD Review Yaron Zilberman Watermarks DVD Review Yaron Zilberman Watermarks DVD Review Yaron Zilberman Watermarks DVD Review Yaron Zilberman Watermarks DVD Review Yaron Zilberman Watermarks DVD Review Yaron Zilberman's - Watermarks - DVD Review Yaron Zilberman Watermarks DVD Review Yaron Zilberman Watermarks DVD Review Yaron Zilberman Watermarks DVD Review Yaron Zilberman Watermarks DVD Review Yaron Zilberman Watermarks DVD Review Yaron Zilberman Watermarks DVD Review Yaron Zilberman Watermarks DVD Review Yaron Zilberman Watermarks DVD Review Yaron Zilberman Watermarks DVD Review Yaron Zilberman Watermarks DVD Review Yaron Zilberman's - Watermarks - DVD Review Yaron Zilberman Watermarks DVD Review Yaron Zilberman Watermarks DVD Review Yaron Zilberman Watermarks DVD Review Yaron Zilberman Watermarks DVD Review Yaron Zilberman Watermarks DVD Review Yaron Zilberman Watermarks DVD Review Yaron Zilberman Watermarks DVD Review Yaron Zilberman Watermarks DVD Review Yaron Zilberman Watermarks DVD Review Yaron Zilberman Watermarks DVD Review Yaron Zilberman's - Watermarks - DVD Review Yaron Zilberman Watermarks DVD Review Yaron Zilberman Watermarks DVD Review Yaron Zilberman Watermarks DVD Review Yaron Zilberman Watermarks DVD Review Yaron Zilberman Watermarks DVD Review Yaron Zilberman Watermarks DVD Review Yaron Zilberman Watermarks DVD Review Yaron Zilberman Watermarks DVD Review Yaron Zilberman Watermarks DVD Review Yaron Zilberman Watermarks DVD Review Yaron Zilberman's - Watermarks - DVD Review Yaron Zilberman Watermarks DVD Review Yaron Zilberman Watermarks DVD Review Yaron Zilberman Watermarks DVD Review Yaron Zilberman Watermarks DVD Review Yaron Zilberman Watermarks DVD Review Yaron Zilberman Watermarks DVD Review Yaron Zilberman Watermarks DVD Review Yaron Zilberman Watermarks DVD Review Yaron Zilberman Watermarks DVD Review Yaron Zilberman Watermarks DVD Review Yaron Zilberman's - Watermarks - DVD Review Yaron Zilberman Watermarks DVD Review Yaron Zilberman Watermarks DVD Review Yaron Zilberman Watermarks DVD Review Yaron Zilberman Watermarks DVD Review Yaron Zilberman Watermarks DVD Review Yaron Zilberman Watermarks DVD Review Yaron Zilberman Watermarks DVD Review Yaron Zilberman Watermarks DVD Review Yaron Zilberman Watermarks DVD Review Yaron Zilberman Watermarks DVD Review Yaron Zilberman's - Watermarks - DVD Review Yaron Zilberman Watermarks DVD Review Yaron Zilberman Watermarks DVD Review Yaron Zilberman Watermarks DVD Review Yaron Zilberman Watermarks DVD Review Yaron Zilberman Watermarks DVD Review Yaron Zilberman Watermarks DVD Review Yaron Zilberman Watermarks DVD Review Yaron Zilberman Watermarks DVD Review Yaron Zilberman Watermarks DVD Review Yaron Zilberman Watermarks DVD Review Yaron Zilberman's - Watermarks - DVD Review Yaron Zilberman Watermarks DVD Review Yaron Zilberman Watermarks DVD Review Yaron Zilberman Watermarks DVD Review Yaron Zilberman Watermarks DVD Review Yaron Zilberman Watermarks DVD Review Yaron Zilberman Watermarks DVD Review Yaron Zilberman Watermarks DVD Review Yaron Zilberman Watermarks DVD Review Yaron Zilberman Watermarks DVD Review Yaron Zilberman Watermarks DVD Review Yaron Zilberman's - Watermarks - DVD Review Yaron Zilberman Watermarks DVD Review Yaron Zilberman Watermarks DVD Review Yaron Zilberman Watermarks DVD Review Yaron Zilberman Watermarks DVD Review Yaron Zilberman Watermarks DVD Review Yaron Zilberman Watermarks DVD Review Yaron Zilberman Watermarks DVD Review Yaron Zilberman Watermarks DVD Review Yaron Zilberman Watermarks DVD Review Yaron Zilberman Watermarks DVD Review Yaron Zilberman's - Watermarks - DVD Review Yaron Zilberman Watermarks DVD Review Yaron Zilberman Watermarks DVD Review Yaron Zilberman Watermarks DVD Review Yaron Zilberman Watermarks DVD Review Yaron Zilberman Watermarks DVD Review Yaron Zilberman Watermarks DVD Review Yaron Zilberman Watermarks DVD Review Yaron Zilberman Watermarks DVD Review Yaron Zilberman Watermarks DVD Review Yaron Zilberman Watermarks DVD Review