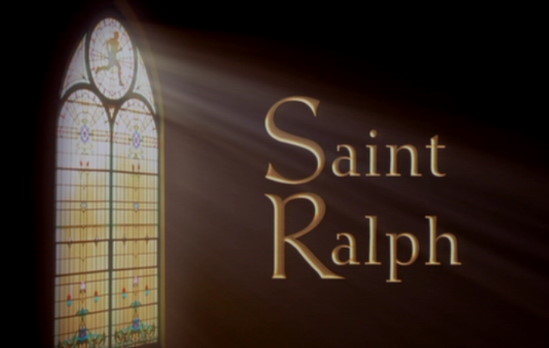 Directed by Michael McGowan
Canada
2004
Set in Hamilton in 1954, Saint Ralph is the unlikely story of Ralph Walker, a ninth grader who outran everyone's expectations except his own in his bold quest to win the Boston Marathon. Ralph is a fatherless 14-year-old with a seriously ill mother, who knows he's a time bomb waiting to explode into greatness, except that he has no idea where that greatness will manifest itself. An unfortunate incident of self-abuse in the community pool inadvertently sets him on this road when, as penance, Ralph is conscripted to the cross-country team. Desperate to believe a miracle will bring his mother out of a coma, Ralph becomes a convert to the church of running, and determines to win the Boston Marathon.
Posters
Theatrical Release: September 11th, 2004 - Toronto Film Festival
Reviews More Reviews DVD Reviews
DVD Review: Sony Pictures - Region 1 - NTSC
DVD Box Cover

CLICK to order from:

Distribution
Sony Pictures - Region 1 - NTSC
Runtime
1:38;15
Video
1.85:1 Original Aspect Ratio
Average Bitrate: 8.30 mb/s
NTSC 720x480 29.97 f/s

NOTE: The Vertical axis represents the bits transferred per second. The Horizontal is the time in minutes.

Bitrate:

Audio
English (Dolby Digital 5.1)
Subtitles
English, None
Features

Release Information:
Studio: Sony Pictures

Aspect Ratio:
Original Aspect Ratio 1.85:1

Edition Details:

• Director Commentary
• Featurette: Behind the Scenes of Saint Ralph
• Previews

DVD Release Date: December 13th, 2005
Keep Case
Chapters: 28
Comments:

Shot in a muted palette the DVD transfer has maintained the film-like image very well. Contrast is strong and the largely untested 5.1 audio is quite consistent. I haven't heard the commentary yet, but I will be indulging soon. The behind the scenes featurette is unremarkable.

The film itself is a real charmer that skirts with being cloying on occasion but never seems to breach that nebulous border. Yes, despite my usual disregard for my homelands film output - I do, indeed, recommend Saint Ralph - both film and DVD.
---



DVD Menus

---
Subtitle Sample
Screen Captures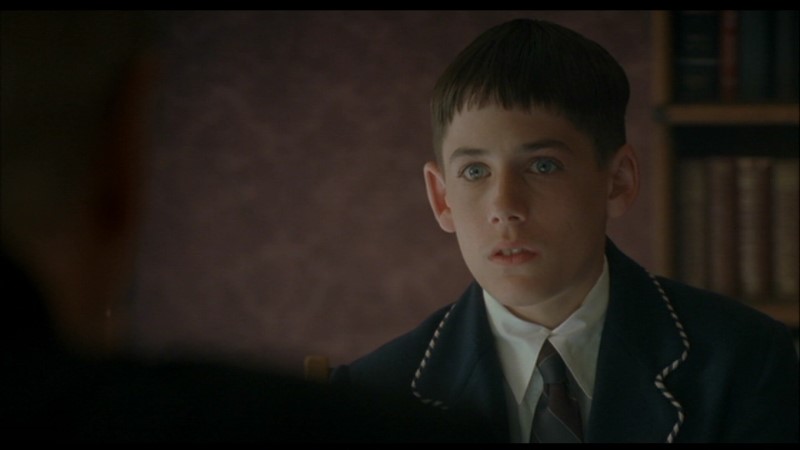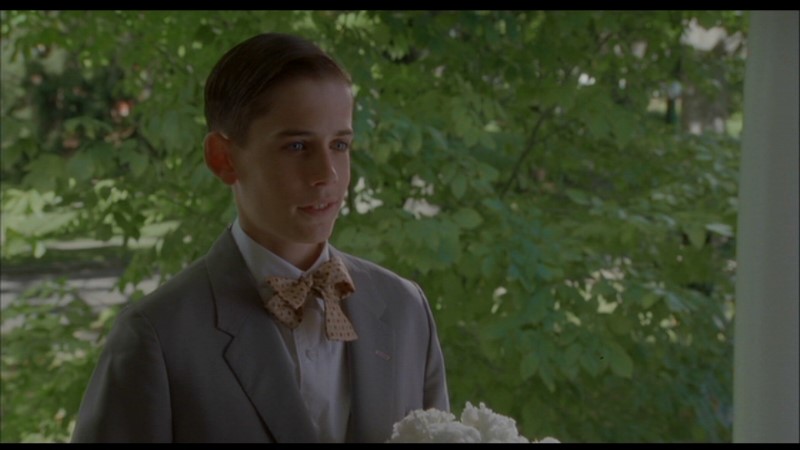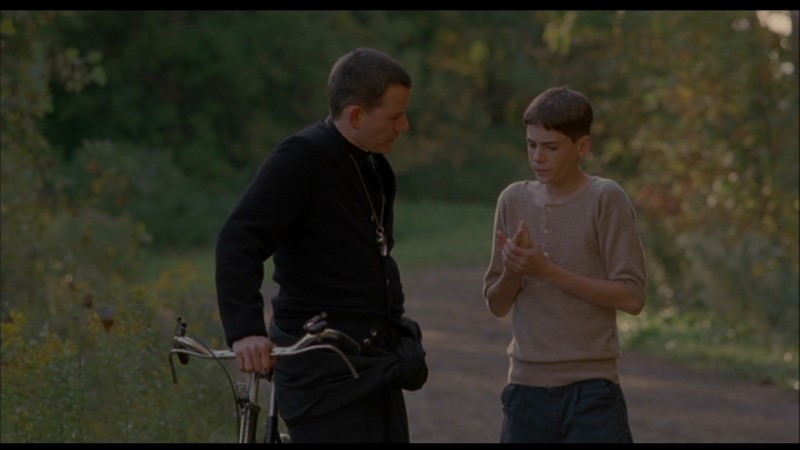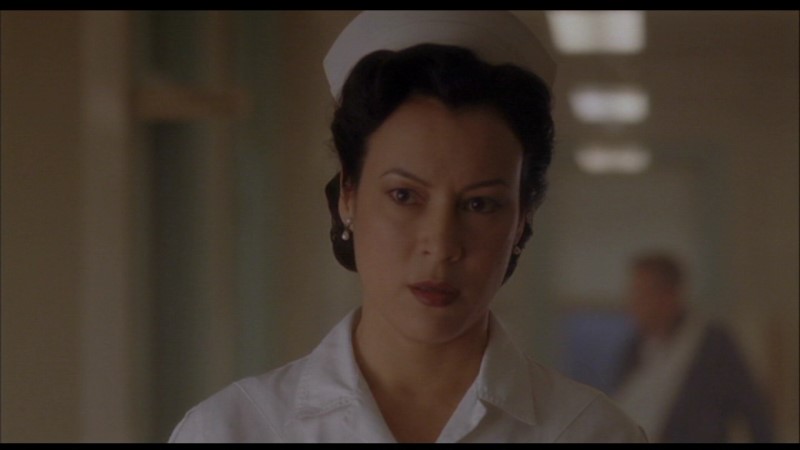 ---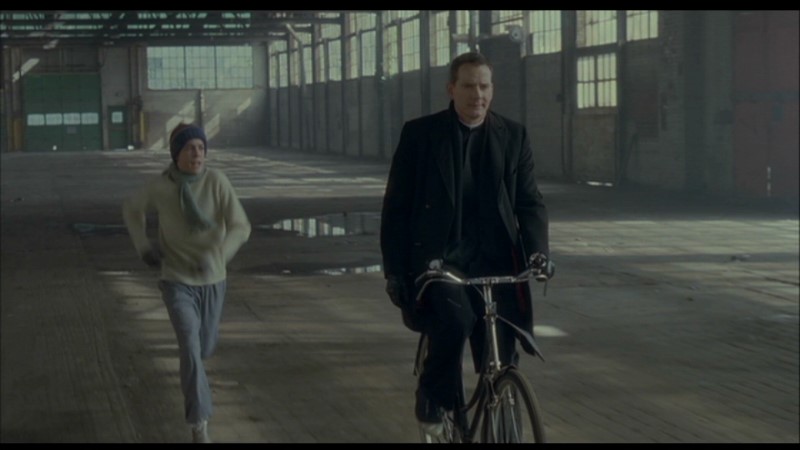 DONATIONS Keep DVDBeaver alive:
Mail cheques, money orders, cash to: or CLICK PayPal logo to donate!
Gary Tooze

Mississauga, Ontario,

CANADA
Thank You!
Michael McGowan's - Saint Ralph - DVD Review Michael McGowan Saint Ralph DVD Review Michael McGowan Saint Ralph DVD Review Michael McGowan Saint Ralph DVD Review Michael McGowan Saint Ralph DVD Review Michael McGowan Saint Ralph DVD Review Michael McGowan Saint Ralph DVD Review Michael McGowan Saint Ralph DVD Review Michael McGowan Saint Ralph DVD Review Michael McGowan Saint Ralph DVD Review Michael McGowan's - Saint Ralph - DVD Review Michael McGowan Saint Ralph DVD Review Michael McGowan Saint Ralph DVD Review Michael McGowan Saint Ralph DVD Review Michael McGowan Saint Ralph DVD Review Michael McGowan Saint Ralph DVD Review Michael McGowan Saint Ralph DVD Review Michael McGowan Saint Ralph DVD Review Michael McGowan Saint Ralph DVD Review Michael McGowan Saint Ralph DVD Review Michael McGowan's - Saint Ralph - DVD Review Michael McGowan Saint Ralph DVD Review Michael McGowan Saint Ralph DVD Review Michael McGowan Saint Ralph DVD Review Michael McGowan Saint Ralph DVD Review Michael McGowan Saint Ralph DVD Review Michael McGowan Saint Ralph DVD Review Michael McGowan Saint Ralph DVD Review Michael McGowan Saint Ralph DVD Review Michael McGowan Saint Ralph DVD Review Michael McGowan's - Saint Ralph - DVD Review Michael McGowan Saint Ralph DVD Review Michael McGowan Saint Ralph DVD Review Michael McGowan Saint Ralph DVD Review Michael McGowan Saint Ralph DVD Review Michael McGowan Saint Ralph DVD Review Michael McGowan Saint Ralph DVD Review Michael McGowan Saint Ralph DVD Review Michael McGowan Saint Ralph DVD Review Michael McGowan Saint Ralph DVD Review Michael McGowan's - Saint Ralph - DVD Review Michael McGowan Saint Ralph DVD Review Michael McGowan Saint Ralph DVD Review Michael McGowan Saint Ralph DVD Review Michael McGowan Saint Ralph DVD Review Michael McGowan Saint Ralph DVD Review Michael McGowan Saint Ralph DVD Review Michael McGowan Saint Ralph DVD Review Michael McGowan Saint Ralph DVD Review Michael McGowan Saint Ralph DVD Review Michael McGowan's - Saint Ralph - DVD Review Michael McGowan Saint Ralph DVD Review Michael McGowan Saint Ralph DVD Review Michael McGowan Saint Ralph DVD Review Michael McGowan Saint Ralph DVD Review Michael McGowan Saint Ralph DVD Review Michael McGowan Saint Ralph DVD Review Michael McGowan Saint Ralph DVD Review Michael McGowan Saint Ralph DVD Review Michael McGowan Saint Ralph DVD Review Michael McGowan's - Saint Ralph - DVD Review Michael McGowan Saint Ralph DVD Review Michael McGowan Saint Ralph DVD Review Michael McGowan Saint Ralph DVD Review Michael McGowan Saint Ralph DVD Review Michael McGowan Saint Ralph DVD Review Michael McGowan Saint Ralph DVD Review Michael McGowan Saint Ralph DVD Review Michael McGowan Saint Ralph DVD Review Michael McGowan Saint Ralph DVD Review Michael McGowan's - Saint Ralph - DVD Review Michael McGowan Saint Ralph DVD Review Michael McGowan Saint Ralph DVD Review Michael McGowan Saint Ralph DVD Review Michael McGowan Saint Ralph DVD Review Michael McGowan Saint Ralph DVD Review Michael McGowan Saint Ralph DVD Review Michael McGowan Saint Ralph DVD Review Michael McGowan Saint Ralph DVD Review Michael McGowan Saint Ralph DVD Review Michael McGowan's - Saint Ralph - DVD Review Michael McGowan Saint Ralph DVD Review Michael McGowan Saint Ralph DVD Review Michael McGowan Saint Ralph DVD Review Michael McGowan Saint Ralph DVD Review Michael McGowan Saint Ralph DVD Review Michael McGowan Saint Ralph DVD Review Michael McGowan Saint Ralph DVD Review Michael McGowan Saint Ralph DVD Review Michael McGowan Saint Ralph DVD Review Michael McGowan's - Saint Ralph - DVD Review Michael McGowan Saint Ralph DVD Review Michael McGowan Saint Ralph DVD Review Michael McGowan Saint Ralph DVD Review Michael McGowan Saint Ralph DVD Review Michael McGowan Saint Ralph DVD Review Michael McGowan Saint Ralph DVD Review Michael McGowan Saint Ralph DVD Review Michael McGowan Saint Ralph DVD Review Michael McGowan Saint Ralph DVD Review Michael McGowan's - Saint Ralph - DVD Review Michael McGowan Saint Ralph DVD Review Michael McGowan Saint Ralph DVD Review Michael McGowan Saint Ralph DVD Review Michael McGowan Saint Ralph DVD Review Michael McGowan Saint Ralph DVD Review Michael McGowan Saint Ralph DVD Review Michael McGowan Saint Ralph DVD Review Michael McGowan Saint Ralph DVD Review Michael McGowan Saint Ralph DVD Review Michael McGowan's - Saint Ralph - DVD Review Michael McGowan Saint Ralph DVD Review Michael McGowan Saint Ralph DVD Review Michael McGowan Saint Ralph DVD Review Michael McGowan Saint Ralph DVD Review Michael McGowan Saint Ralph DVD Review Michael McGowan Saint Ralph DVD Review Michael McGowan Saint Ralph DVD Review Michael McGowan Saint Ralph DVD Review Michael McGowan Saint Ralph DVD Review Michael McGowan's - Saint Ralph - DVD Review Michael McGowan Saint Ralph DVD Review Michael McGowan Saint Ralph DVD Review Michael McGowan Saint Ralph DVD Review Michael McGowan Saint Ralph DVD Review Michael McGowan Saint Ralph DVD Review Michael McGowan Saint Ralph DVD Review Michael McGowan Saint Ralph DVD Review Michael McGowan Saint Ralph DVD Review Michael McGowan Saint Ralph DVD Review Michael McGowan's - Saint Ralph - DVD Review Michael McGowan Saint Ralph DVD Review Michael McGowan Saint Ralph DVD Review Michael McGowan Saint Ralph DVD Review Michael McGowan Saint Ralph DVD Review Michael McGowan Saint Ralph DVD Review Michael McGowan Saint Ralph DVD Review Michael McGowan Saint Ralph DVD Review Michael McGowan Saint Ralph DVD Review Michael McGowan Saint Ralph DVD Review