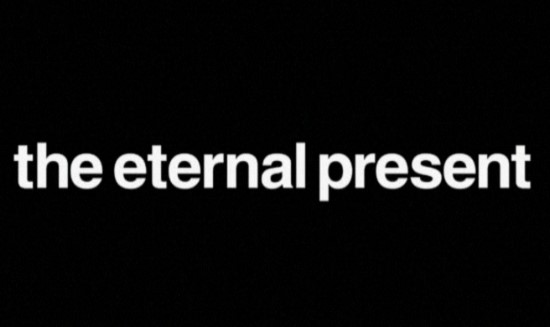 Directed by Otto Buj
Canada 2004
This was kind of interesting. A full length independent feature film made with very little (if any) budget by an art school drop-out and self-invented filmmaker. Wait... don't run away! This deserves more credit than you might imagine. I see influences of German new wave and some other European arthouse expressions (Resnais, Erice ?). Indulgent? - yes a little, although it would be an impossibility to create such a film without a bit of pretense. Unintentionally paced as a thriller (a genre it only flirts with) I was very comfortable with how it was evolving. There was definitely some thought-out mis-projection of time and space in Buj's debut film.
It's the story of a young obituary editor (Craig Gloster) who begins to suspect that he's somehow responsible for the deaths of the people whose obituaries he processes. The protagonists psychological formulations become our own as he seeks the higher level of fatalism to seek out truth. Cool! I liked this enough to do this review. It's not a masterpiece, but it is a noble 1st effort and DVDBeaver encourages and supports Buj to continue his journey.... one we hope to be kept abreast of as I have a suspicion that his future may prove to me more illuminating than illusive.
Theatrical Release: 2004 - Canada (limited)
Reviews More Reviews DVD Reviews
DVD Review: Systematic Pictures - Region 0 - NTSC
DVD Box Cover

CLICK to order:

or

Distribution
Systematic Pictures - Region 1 - NTSC
Runtime
1:16:45
Video
1.33:1 Original Aspect Ratio
Average Bitrate: 4.29 mb/s
NTSC 720x480 29.97 f/s

NOTE: The Vertical axis represents the bits transferred per second. The Horizontal is the time in minutes.

Bitrate:

Audio
English (Dolby Digital 2.0)
Subtitles
None
Features

Release Information:
Studio: Systematic Pictures

Aspect Ratio:
Original Aspect Ratio 1.33:1

Edition Details:

• Director Commentary

• Liner Notes statement by the filmmaker

DVD Release Date: November, 2005
Transparent Super-jewel Case
Chapters: 18
Comments:

Shot in 16mm, this has intentional grain throughout although it has surprisingly moments of extreme clarity as well. The single-layered DVD is, understandably, not progressively transferred (a monetary function) and shows some 'combing' in horizontal pans. I can only guess that the picture-boxing of the image will limit overscan on most systems but I don't suspect the framing was paramount to the films production. The commentary is illuminating and very frank - both attributes that I am appreciative of.

One thing I don't like (and nobody does) is being market-ably fooled. This DVD advertises itself as 'limited edition to 1000 copies'. Systematic Pictures should be beyond this form of purchasing enticement. I don't know that this labeling will fool anyone. Regardless those who are keen on indie development should seek it out and obtain a copy. I think you will be pleasantly surprised by the effort.
---



DVD Menus

---
Screen Captures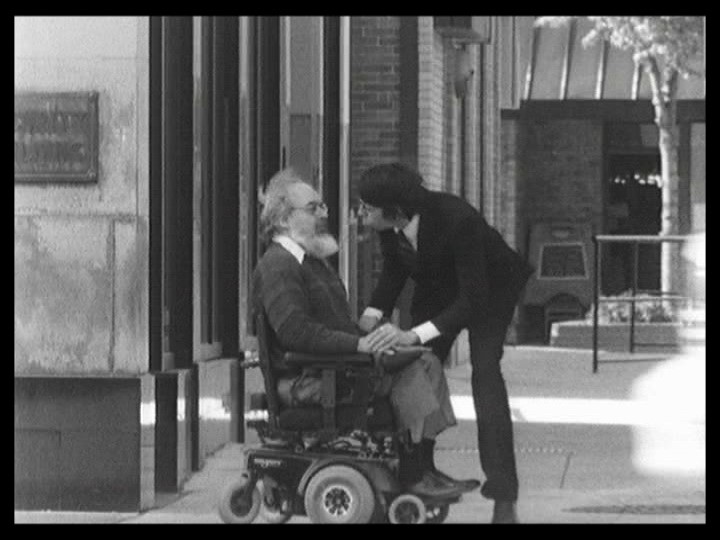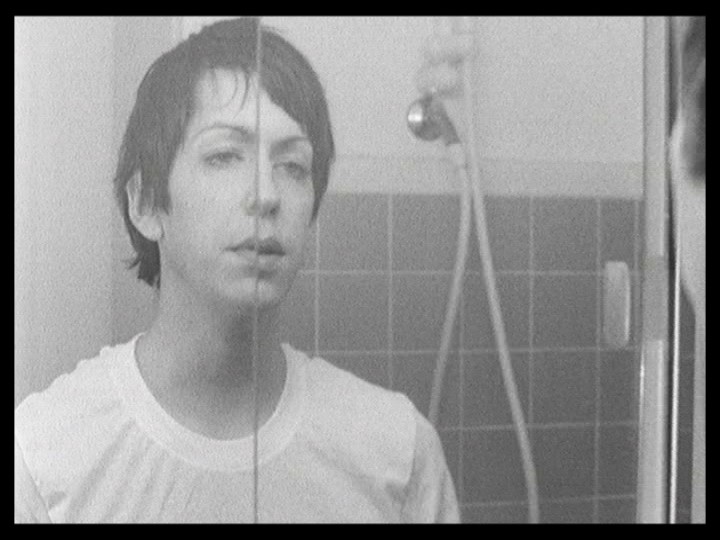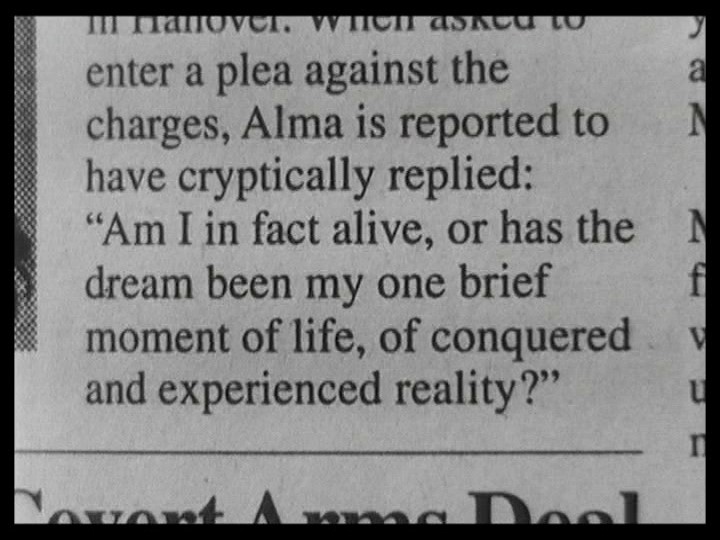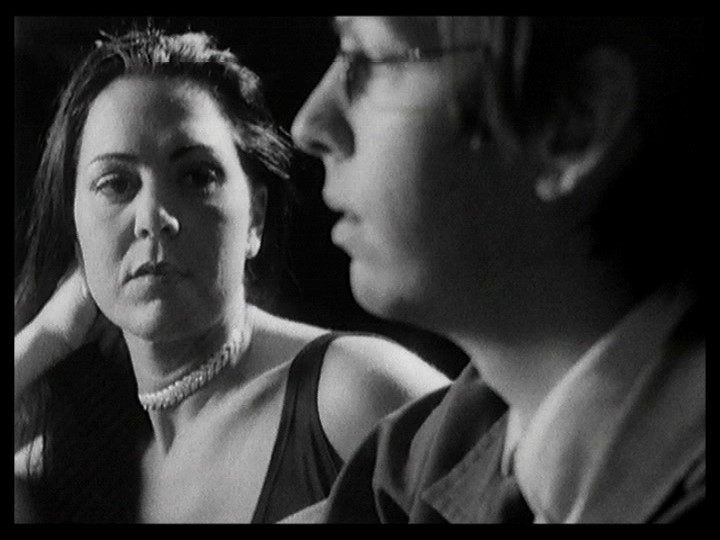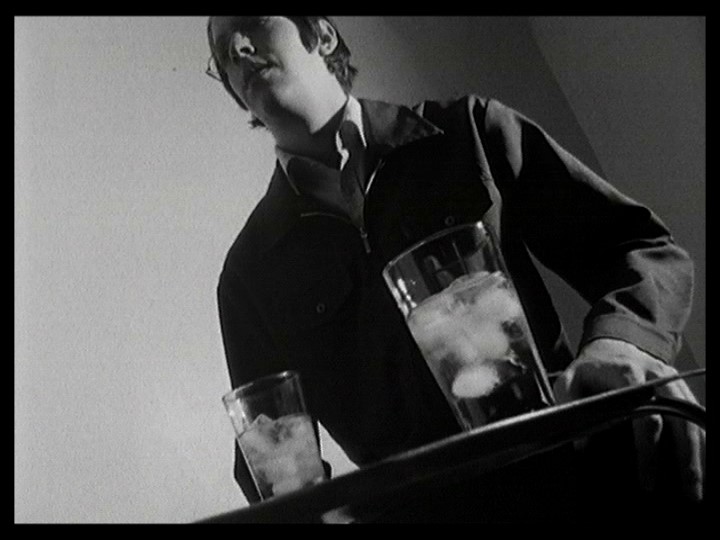 ---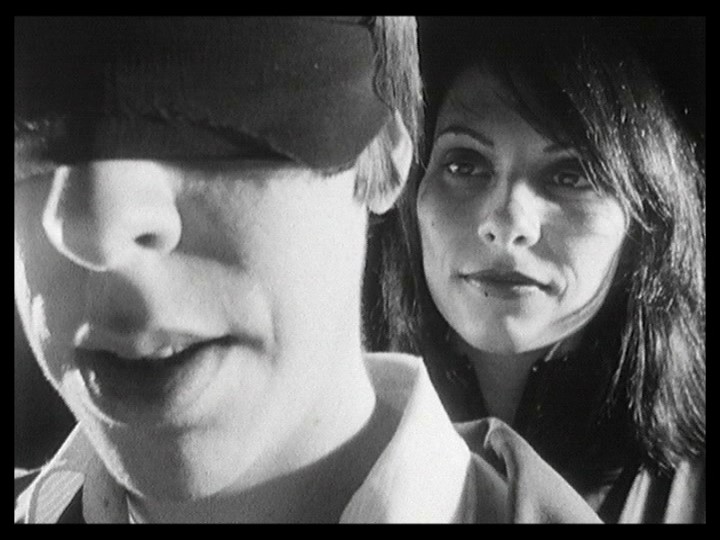 ---




















DONATIONS Keep DVDBeaver alive:
Mail cheques, money orders, cash to: or CLICK PayPal logo to donate!
Gary Tooze

Mississauga, Ontario,

CANADA
Thank You!
Otto Buj's - The Eternal Present - DVD Review Otto Buj The Eternal Present DVD Review Otto Buj The Eternal Present DVD Review Otto Buj The Eternal Present DVD Review Otto Buj The Eternal Present DVD Review Otto Buj The Eternal Present DVD Review Otto Buj The Eternal Present DVD Review Otto Buj The Eternal Present DVD Review Otto Buj The Eternal Present DVD Review Otto Buj The Eternal Present DVD Review Otto Buj's - The Eternal Present - DVD Review Otto Buj The Eternal Present DVD Review Otto Buj The Eternal Present DVD Review Otto Buj The Eternal Present DVD Review Otto Buj The Eternal Present DVD Review Otto Buj The Eternal Present DVD Review Otto Buj The Eternal Present DVD Review Otto Buj The Eternal Present DVD Review Otto Buj The Eternal Present DVD Review Otto Buj The Eternal Present DVD Review Otto Buj's - The Eternal Present - DVD Review Otto Buj The Eternal Present DVD Review Otto Buj The Eternal Present DVD Review Otto Buj The Eternal Present DVD Review Otto Buj The Eternal Present DVD Review Otto Buj The Eternal Present DVD Review Otto Buj The Eternal Present DVD Review Otto Buj The Eternal Present DVD Review Otto Buj The Eternal Present DVD Review Otto Buj The Eternal Present DVD Review Otto Buj's - The Eternal Present - DVD Review Otto Buj The Eternal Present DVD Review Otto Buj The Eternal Present DVD Review Otto Buj The Eternal Present DVD Review Otto Buj The Eternal Present DVD Review Otto Buj The Eternal Present DVD Review Otto Buj The Eternal Present DVD Review Otto Buj The Eternal Present DVD Review Otto Buj The Eternal Present DVD Review Otto Buj The Eternal Present DVD Review Otto Buj's - The Eternal Present - DVD Review Otto Buj The Eternal Present DVD Review Otto Buj The Eternal Present DVD Review Otto Buj The Eternal Present DVD Review Otto Buj The Eternal Present DVD Review Otto Buj The Eternal Present DVD Review Otto Buj The Eternal Present DVD Review Otto Buj The Eternal Present DVD Review Otto Buj The Eternal Present DVD Review Otto Buj The Eternal Present DVD Review Otto Buj's - The Eternal Present - DVD Review Otto Buj The Eternal Present DVD Review Otto Buj The Eternal Present DVD Review Otto Buj The Eternal Present DVD Review Otto Buj The Eternal Present DVD Review Otto Buj The Eternal Present DVD Review Otto Buj The Eternal Present DVD Review Otto Buj The Eternal Present DVD Review Otto Buj The Eternal Present DVD Review Otto Buj The Eternal Present DVD Review Otto Buj's - The Eternal Present - DVD Review Otto Buj The Eternal Present DVD Review Otto Buj The Eternal Present DVD Review Otto Buj The Eternal Present DVD Review Otto Buj The Eternal Present DVD Review Otto Buj The Eternal Present DVD Review Otto Buj The Eternal Present DVD Review Otto Buj The Eternal Present DVD Review Otto Buj The Eternal Present DVD Review Otto Buj The Eternal Present DVD Review Otto Buj's - The Eternal Present - DVD Review Otto Buj The Eternal Present DVD Review Otto Buj The Eternal Present DVD Review Otto Buj The Eternal Present DVD Review Otto Buj The Eternal Present DVD Review Otto Buj The Eternal Present DVD Review Otto Buj The Eternal Present DVD Review Otto Buj The Eternal Present DVD Review Otto Buj The Eternal Present DVD Review Otto Buj The Eternal Present DVD Review Otto Buj's - The Eternal Present - DVD Review Otto Buj The Eternal Present DVD Review Otto Buj The Eternal Present DVD Review Otto Buj The Eternal Present DVD Review Otto Buj The Eternal Present DVD Review Otto Buj The Eternal Present DVD Review Otto Buj The Eternal Present DVD Review Otto Buj The Eternal Present DVD Review Otto Buj The Eternal Present DVD Review Otto Buj The Eternal Present DVD Review Otto Buj's - The Eternal Present - DVD Review Otto Buj The Eternal Present DVD Review Otto Buj The Eternal Present DVD Review Otto Buj The Eternal Present DVD Review Otto Buj The Eternal Present DVD Review Otto Buj The Eternal Present DVD Review Otto Buj The Eternal Present DVD Review Otto Buj The Eternal Present DVD Review Otto Buj The Eternal Present DVD Review Otto Buj The Eternal Present DVD Review Otto Buj's - The Eternal Present - DVD Review Otto Buj The Eternal Present DVD Review Otto Buj The Eternal Present DVD Review Otto Buj The Eternal Present DVD Review Otto Buj The Eternal Present DVD Review Otto Buj The Eternal Present DVD Review Otto Buj The Eternal Present DVD Review Otto Buj The Eternal Present DVD Review Otto Buj The Eternal Present DVD Review Otto Buj The Eternal Present DVD Review Otto Buj's - The Eternal Present - DVD Review Otto Buj The Eternal Present DVD Review Otto Buj The Eternal Present DVD Review Otto Buj The Eternal Present DVD Review Otto Buj The Eternal Present DVD Review Otto Buj The Eternal Present DVD Review Otto Buj The Eternal Present DVD Review Otto Buj The Eternal Present DVD Review Otto Buj The Eternal Present DVD Review Otto Buj The Eternal Present DVD Review Otto Buj's - The Eternal Present - DVD Review Otto Buj The Eternal Present DVD Review Otto Buj The Eternal Present DVD Review Otto Buj The Eternal Present DVD Review Otto Buj The Eternal Present DVD Review Otto Buj The Eternal Present DVD Review Otto Buj The Eternal Present DVD Review Otto Buj The Eternal Present DVD Review Otto Buj The Eternal Present DVD Review Otto Buj The Eternal Present DVD Review Otto Buj's - The Eternal Present - DVD Review Otto Buj The Eternal Present DVD Review Otto Buj The Eternal Present DVD Review Otto Buj The Eternal Present DVD Review Otto Buj The Eternal Present DVD Review Otto Buj The Eternal Present DVD Review Otto Buj The Eternal Present DVD Review Otto Buj The Eternal Present DVD Review Otto Buj The Eternal Present DVD Review Otto Buj The Eternal Present DVD Review Otto Buj's - The Eternal Present - DVD Review Otto Buj The Eternal Present DVD Review Otto Buj The Eternal Present DVD Review Otto Buj The Eternal Present DVD Review Otto Buj The Eternal Present DVD Review Otto Buj The Eternal Present DVD Review Otto Buj The Eternal Present DVD Review Otto Buj The Eternal Present DVD Review Otto Buj The Eternal Present DVD Review Otto Buj The Eternal Present DVD Review Otto Buj's - The Eternal Present - DVD Review Otto Buj The Eternal Present DVD Review Otto Buj The Eternal Present DVD Review Otto Buj The Eternal Present DVD Review Otto Buj The Eternal Present DVD Review Otto Buj The Eternal Present DVD Review Otto Buj The Eternal Present DVD Review Otto Buj The Eternal Present DVD Review Otto Buj The Eternal Present DVD Review Otto Buj The Eternal Present DVD Review Otto Buj's - The Eternal Present - DVD Review Otto Buj The Eternal Present DVD Review Otto Buj The Eternal Present DVD Review Otto Buj The Eternal Present DVD Review Otto Buj The Eternal Present DVD Review Otto Buj The Eternal Present DVD Review Otto Buj The Eternal Present DVD Review Otto Buj The Eternal Present DVD Review Otto Buj The Eternal Present DVD Review Otto Buj The Eternal Present DVD Review Otto Buj's - The Eternal Present - DVD Review Otto Buj The Eternal Present DVD Review Otto Buj The Eternal Present DVD Review Otto Buj The Eternal Present DVD Review Otto Buj The Eternal Present DVD Review Otto Buj The Eternal Present DVD Review Otto Buj The Eternal Present DVD Review Otto Buj The Eternal Present DVD Review Otto Buj The Eternal Present DVD Review Otto Buj The Eternal Present DVD Review Otto Buj's - The Eternal Present - DVD Review Otto Buj The Eternal Present DVD Review Otto Buj The Eternal Present DVD Review Otto Buj The Eternal Present DVD Review Otto Buj The Eternal Present DVD Review Otto Buj The Eternal Present DVD Review Otto Buj The Eternal Present DVD Review Otto Buj The Eternal Present DVD Review Otto Buj The Eternal Present DVD Review Otto Buj The Eternal Present DVD Review Otto Buj's - The Eternal Present - DVD Review Otto Buj The Eternal Present DVD Review Otto Buj The Eternal Present DVD Review Otto Buj The Eternal Present DVD Review Otto Buj The Eternal Present DVD Review Otto Buj The Eternal Present DVD Review Otto Buj The Eternal Present DVD Review Otto Buj The Eternal Present DVD Review Otto Buj The Eternal Present DVD Review Otto Buj The Eternal Present DVD Review Otto Buj's - The Eternal Present - DVD Review Otto Buj The Eternal Present DVD Review Otto Buj The Eternal Present DVD Review Otto Buj The Eternal Present DVD Review Otto Buj The Eternal Present DVD Review Otto Buj The Eternal Present DVD Review Otto Buj The Eternal Present DVD Review Otto Buj The Eternal Present DVD Review Otto Buj The Eternal Present DVD Review Otto Buj The Eternal Present DVD Review Otto Buj's - The Eternal Present - DVD Review Otto Buj The Eternal Present DVD Review Otto Buj The Eternal Present DVD Review Otto Buj The Eternal Present DVD Review Otto Buj The Eternal Present DVD Review Otto Buj The Eternal Present DVD Review Otto Buj The Eternal Present DVD Review Otto Buj The Eternal Present DVD Review Otto Buj The Eternal Present DVD Review Otto Buj The Eternal Present DVD Review Otto Buj's - The Eternal Present - DVD Review Otto Buj The Eternal Present DVD Review Otto Buj The Eternal Present DVD Review Otto Buj The Eternal Present DVD Review Otto Buj The Eternal Present DVD Review Otto Buj The Eternal Present DVD Review Otto Buj The Eternal Present DVD Review Otto Buj The Eternal Present DVD Review Otto Buj The Eternal Present DVD Review Otto Buj The Eternal Present DVD Review Otto Buj's - The Eternal Present - DVD Review Otto Buj The Eternal Present DVD Review Otto Buj The Eternal Present DVD Review Otto Buj The Eternal Present DVD Review Otto Buj The Eternal Present DVD Review Otto Buj The Eternal Present DVD Review Otto Buj The Eternal Present DVD Review Otto Buj The Eternal Present DVD Review Otto Buj The Eternal Present DVD Review Otto Buj The Eternal Present DVD Review Otto Buj's - The Eternal Present - DVD Review Otto Buj The Eternal Present DVD Review Otto Buj The Eternal Present DVD Review Otto Buj The Eternal Present DVD Review Otto Buj The Eternal Present DVD Review Otto Buj The Eternal Present DVD Review Otto Buj The Eternal Present DVD Review Otto Buj The Eternal Present DVD Review Otto Buj The Eternal Present DVD Review Otto Buj The Eternal Present DVD Review