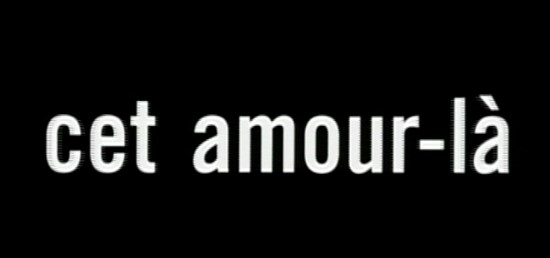 (aka 'Cet amour-là')
Directed by Josée Dayan
France
2001
Showcasing a brilliant performance by Jeanne Moreau as the fiery and voracious Duras, this timeless love story offers special insight into the heart and mind of one of the world's major literary figures, whose unique body of work was developed across a stunning range of disciplines (cinema, theatre, journalism, novels, short stories, and essays).This last great romance of Duras' life began in 1975 when Marguerite came to Yann Andrea's university to introduce a screening of her film India Song. Andrea waited behind, hoping for an autograph, and, when the moment came, he approached Marguerite to ask her if he could write her. Marguerite gave him her address in Paris and Yann kept his word, writing up to five letters a day for five years. In 1980, when Yann's letters stopped coming, the reclusive 65-year-old writer finally summoned Andrea to meet her at her seaside apartment in the quiet resort of Trouville. Duras and Yann were drawn to each other immediately and, in spite of the large age difference, their instant rapport initiated a stormy and complex relationship. As Duras' audience, confidant, and lover,Yann roused the heavy-drinking writer into a final burst of creativity (including her masterpiece The Lover), while she, in turn, taught him how to write by functioning as his mentor. Director Josée Dayan's unconventional biopic of the most widely-read French novelist today is a haunting meditation on the intimate relationship between writing and love.
Poster
Theatrical Release: September 2001 - Toronto Film Festival
Reviews More Reviews DVD Reviews
DVD Review: New Yorker - Region 1 - NTSC
DVD Box Cover

CLICK to order from:

Distribution
New Yorker Video - Region 1 - NTSC
Runtime
1:34:48
Video
2.33:1 Original Aspect Ratio
Average Bitrate: 5.52 mb/s
NTSC 720x480 29.97 f/s

NOTE: The Vertical axis represents the bits transferred per second. The Horizontal is the time in minutes.

Bitrate:

Audio
French (Dolby Digital 2.0)
Subtitles
English, None
Features

Release Information:
Studio: New Yorker Video

Aspect Ratio:
Original Aspect Ratio 2.33:1

Edition Details:

• Trailer
• Featurette

DVD Release Date: November 15th, 2005
Keep Case
Chapters: 28
| | |
| --- | --- |
| Comments: | If you are familiar with New Yorker DVDs than you will understand when I say this is a typical transfer. PAL-NTSC, but fairly well disguised with some noticeable ghosting but it is still both anamorphic and progressive. It looks quite acceptable up to 60 inch projection. Colors look muted and accurate. There is a featurette (that my screener copy wouldn't allow image captures, but played fine on my Malata and Sony). Its about 14 minutes of discussion of the characters and the film by the two principal actors and the director. Aside from the PAL-NTSC transfer this is a good disc by New Yorker ! |
---



DVD Menus


---
Subtitle Sample
Screen Captures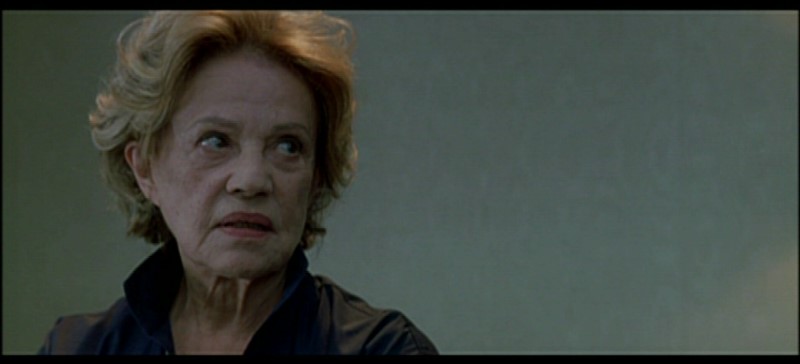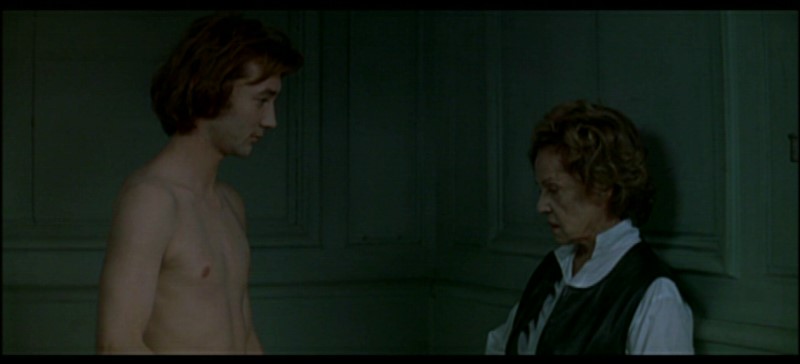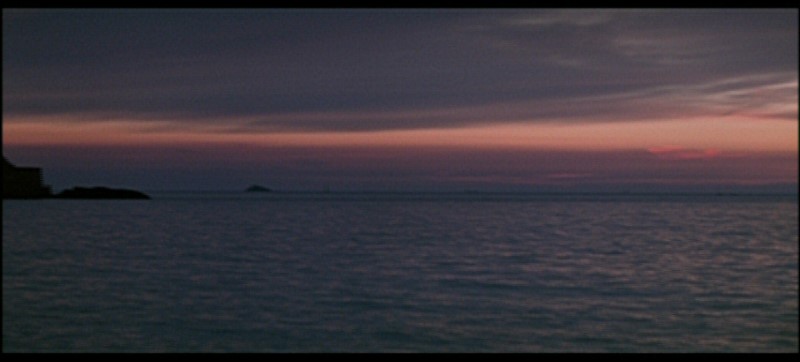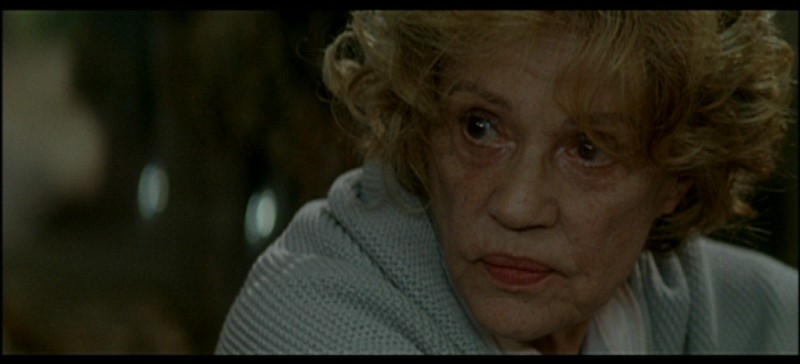 ---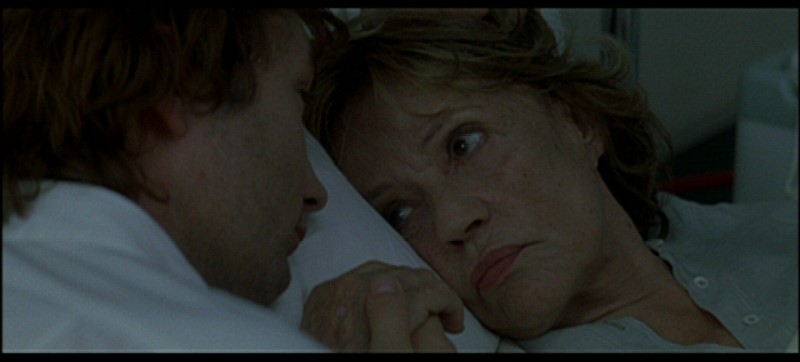 DONATIONS Keep DVDBeaver alive:
Mail cheques, money orders, cash to: or CLICK PayPal logo to donate!
Gary Tooze

Mississauga, Ontario,

CANADA
Thank You!
Josée Dayan's - Cet amour-là - DVD Review Jeanne Moreau Josée Dayan Cet amour-là DVD Review Jeanne Moreau Josée Dayan Cet amour-là DVD Review Jeanne Moreau Josée Dayan Cet amour-là DVD Review Jeanne Moreau Josée Dayan Cet amour-là DVD Review Jeanne Moreau Josée Dayan Cet amour-là DVD Review Jeanne Moreau Josée Dayan Cet amour-là DVD Review Jeanne Moreau Josée Dayan Cet amour-là DVD Review Jeanne Moreau Josée Dayan's - Cet amour-là - DVD Review Jeanne Moreau Josée Dayan Cet amour-là DVD Review Jeanne Moreau Josée Dayan Cet amour-là DVD Review Jeanne Moreau Josée Dayan Cet amour-là DVD Review Jeanne Moreau Josée Dayan Cet amour-là DVD Review Jeanne Moreau Josée Dayan Cet amour-là DVD Review Jeanne Moreau Josée Dayan Cet amour-là DVD Review Jeanne Moreau Josée Dayan Cet amour-là DVD Review Jeanne Moreau Josée Dayan's - Cet amour-là - DVD Review Jeanne Moreau Josée Dayan Cet amour-là DVD Review Jeanne Moreau Josée Dayan Cet amour-là DVD Review Jeanne Moreau Josée Dayan Cet amour-là DVD Review Jeanne Moreau Josée Dayan Cet amour-là DVD Review Jeanne Moreau Josée Dayan Cet amour-là DVD Review Jeanne Moreau Josée Dayan Cet amour-là DVD Review Jeanne Moreau Josée Dayan Cet amour-là DVD Review Jeanne Moreau Josée Dayan's - Cet amour-là - DVD Review Jeanne Moreau Josée Dayan Cet amour-là DVD Review Jeanne Moreau Josée Dayan Cet amour-là DVD Review Jeanne Moreau Josée Dayan Cet amour-là DVD Review Jeanne Moreau Josée Dayan Cet amour-là DVD Review Jeanne Moreau Josée Dayan Cet amour-là DVD Review Jeanne Moreau Josée Dayan Cet amour-là DVD Review Jeanne Moreau Josée Dayan Cet amour-là DVD Review Jeanne Moreau Josée Dayan's - Cet amour-là - DVD Review Jeanne Moreau Josée Dayan Cet amour-là DVD Review Jeanne Moreau Josée Dayan Cet amour-là DVD Review Jeanne Moreau Josée Dayan Cet amour-là DVD Review Jeanne Moreau Josée Dayan Cet amour-là DVD Review Jeanne Moreau Josée Dayan Cet amour-là DVD Review Jeanne Moreau Josée Dayan Cet amour-là DVD Review Jeanne Moreau Josée Dayan Cet amour-là DVD Review Jeanne Moreau Josée Dayan's - Cet amour-là - DVD Review Jeanne Moreau Josée Dayan Cet amour-là DVD Review Jeanne Moreau Josée Dayan Cet amour-là DVD Review Jeanne Moreau Josée Dayan Cet amour-là DVD Review Jeanne Moreau Josée Dayan Cet amour-là DVD Review Jeanne Moreau Josée Dayan Cet amour-là DVD Review Jeanne Moreau Josée Dayan Cet amour-là DVD Review Jeanne Moreau Josée Dayan Cet amour-là DVD Review Jeanne Moreau Josée Dayan's - Cet amour-là - DVD Review Jeanne Moreau Josée Dayan Cet amour-là DVD Review Jeanne Moreau Josée Dayan Cet amour-là DVD Review Jeanne Moreau Josée Dayan Cet amour-là DVD Review Jeanne Moreau Josée Dayan Cet amour-là DVD Review Jeanne Moreau Josée Dayan Cet amour-là DVD Review Jeanne Moreau Josée Dayan Cet amour-là DVD Review Jeanne Moreau Josée Dayan Cet amour-là DVD Review Jeanne Moreau Josée Dayan's - Cet amour-là - DVD Review Jeanne Moreau Josée Dayan Cet amour-là DVD Review Jeanne Moreau Josée Dayan Cet amour-là DVD Review Jeanne Moreau Josée Dayan Cet amour-là DVD Review Jeanne Moreau Josée Dayan Cet amour-là DVD Review Jeanne Moreau Josée Dayan Cet amour-là DVD Review Jeanne Moreau Josée Dayan Cet amour-là DVD Review Jeanne Moreau Josée Dayan Cet amour-là DVD Review Jeanne Moreau Josée Dayan's - Cet amour-là - DVD Review Jeanne Moreau Josée Dayan Cet amour-là DVD Review Jeanne Moreau Josée Dayan Cet amour-là DVD Review Jeanne Moreau Josée Dayan Cet amour-là DVD Review Jeanne Moreau Josée Dayan Cet amour-là DVD Review Jeanne Moreau Josée Dayan Cet amour-là DVD Review Jeanne Moreau Josée Dayan Cet amour-là DVD Review Jeanne Moreau Josée Dayan Cet amour-là DVD Review Jeanne Moreau Josée Dayan's - Cet amour-là - DVD Review Jeanne Moreau Josée Dayan Cet amour-là DVD Review Jeanne Moreau Josée Dayan Cet amour-là DVD Review Jeanne Moreau Josée Dayan Cet amour-là DVD Review Jeanne Moreau Josée Dayan Cet amour-là DVD Review Jeanne Moreau Josée Dayan Cet amour-là DVD Review Jeanne Moreau Josée Dayan Cet amour-là DVD Review Jeanne Moreau Josée Dayan Cet amour-là DVD Review Jeanne Moreau Josée Dayan's - Cet amour-là - DVD Review Jeanne Moreau Josée Dayan Cet amour-là DVD Review Jeanne Moreau Josée Dayan Cet amour-là DVD Review Jeanne Moreau Josée Dayan Cet amour-là DVD Review Jeanne Moreau Josée Dayan Cet amour-là DVD Review Jeanne Moreau Josée Dayan Cet amour-là DVD Review Jeanne Moreau Josée Dayan Cet amour-là DVD Review Jeanne Moreau Josée Dayan Cet amour-là DVD Review Jeanne Moreau Josée Dayan's - Cet amour-là - DVD Review Jeanne Moreau Josée Dayan Cet amour-là DVD Review Jeanne Moreau Josée Dayan Cet amour-là DVD Review Jeanne Moreau Josée Dayan Cet amour-là DVD Review Jeanne Moreau Josée Dayan Cet amour-là DVD Review Jeanne Moreau Josée Dayan Cet amour-là DVD Review Jeanne Moreau Josée Dayan Cet amour-là DVD Review Jeanne Moreau Josée Dayan Cet amour-là DVD Review Jeanne Moreau Josée Dayan's - Cet amour-là - DVD Review Jeanne Moreau Josée Dayan Cet amour-là DVD Review Jeanne Moreau Josée Dayan Cet amour-là DVD Review Jeanne Moreau Josée Dayan Cet amour-là DVD Review Jeanne Moreau Josée Dayan Cet amour-là DVD Review Jeanne Moreau Josée Dayan Cet amour-là DVD Review Jeanne Moreau Josée Dayan Cet amour-là DVD Review Jeanne Moreau Josée Dayan Cet amour-là DVD Review Jeanne Moreau Josée Dayan's - Cet amour-là - DVD Review Jeanne Moreau Josée Dayan Cet amour-là DVD Review Jeanne Moreau Josée Dayan Cet amour-là DVD Review Jeanne Moreau Josée Dayan Cet amour-là DVD Review Jeanne Moreau Josée Dayan Cet amour-là DVD Review Jeanne Moreau Josée Dayan Cet amour-là DVD Review Jeanne Moreau Josée Dayan Cet amour-là DVD Review Jeanne Moreau Josée Dayan Cet amour-là DVD Review Jeanne Moreau Josée Dayan's - Cet amour-là - DVD Review Jeanne Moreau Josée Dayan Cet amour-là DVD Review Jeanne Moreau Josée Dayan Cet amour-là DVD Review Jeanne Moreau Josée Dayan Cet amour-là DVD Review Jeanne Moreau Josée Dayan Cet amour-là DVD Review Jeanne Moreau Josée Dayan Cet amour-là DVD Review Jeanne Moreau Josée Dayan Cet amour-là DVD Review Jeanne Moreau Josée Dayan Cet amour-là DVD Review Jeanne Moreau Josée Dayan's - Cet amour-là - DVD Review Jeanne Moreau Josée Dayan Cet amour-là DVD Review Jeanne Moreau Josée Dayan Cet amour-là DVD Review Jeanne Moreau Josée Dayan Cet amour-là DVD Review Jeanne Moreau Josée Dayan Cet amour-là DVD Review Jeanne Moreau Josée Dayan Cet amour-là DVD Review Jeanne Moreau Josée Dayan Cet amour-là DVD Review Jeanne Moreau Josée Dayan Cet amour-là DVD Review Jeanne Moreau Josée Dayan's - Cet amour-là - DVD Review Jeanne Moreau Josée Dayan Cet amour-là DVD Review Jeanne Moreau Josée Dayan Cet amour-là DVD Review Jeanne Moreau Josée Dayan Cet amour-là DVD Review Jeanne Moreau Josée Dayan Cet amour-là DVD Review Jeanne Moreau Josée Dayan Cet amour-là DVD Review Jeanne Moreau Josée Dayan Cet amour-là DVD Review Jeanne Moreau Josée Dayan Cet amour-là DVD Review Jeanne Moreau