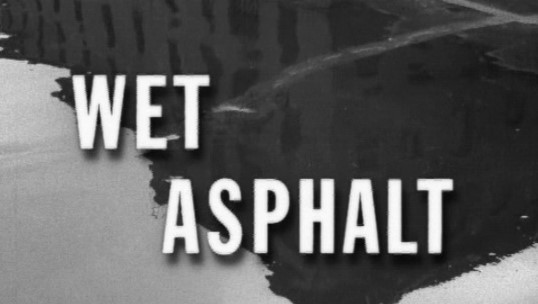 (aka 'Nassar Asphalt')
Directed by Frank Wisbar
West Germany 1958
Fresh from prison, Gregg Bachmann (Horst Buchholz), is a young reporter who becomes the assistant to Cesar Boyd (Martin Held), a popular yellow journalist. With an important news headline looming and nothing worthy to submit, Boyd concocts a fantastic story about a blind Nazi soldier who emerges from a bunker several years after the end of WWII. Other reporters jump on the story, spinning a new web of lies. A phony picture of the blind man is splashed on the front page of newspapers across Europe. We find that society seems more interested than hysterical lies than the truth.
Poster
Theatrical Release: April 3rd, 1958
Reviews More Reviews DVD Reviews
DVD Review: Mpi Media Group - Region 0 - NTSC
DVD Box Cover

CLICK to order from:

Distribution
Mpi Media Group - Region 0 - NTSC
Runtime
1:28:57
Video
1.33:1 Original Aspect Ratio
Average Bitrate: 6.3 mb/s
NTSC 720x480 29.97 f/s

NOTE: The Vertical axis represents the bits transferred per second. The Horizontal is the time in minutes.

Bitrate:

Audio
English Dub of German (Dolby Digital 2.0)
Subtitles
English, None
Features

Release Information:
Studio: Mpi Media Group

Aspect Ratio:
Original Aspect Ratio 1.33:1

Edition Details:

• none

DVD Release Date: October 25th, 2005
Transparent Keep Case
Chapters: 13
| | |
| --- | --- |
| Comments: | Definitely a poor quality DVD - from an analog source with extensive combing, no extras, a very poor English dub over original German dialogue (that is not offered as an option)... and the worst cover I have ever seen (ditto for menus). So far this ranks as the worst DVD of the Year. Its only saving grace is that when you see Gert Fröbe, you can pretend you are watching "Goldfinger". It's hailed on the cover as a 'Lost Noir' - ?!? this is a stretch - this is no noir film in my opinion as the anti-hero protagonists are quite inappropriate and the film is devoid of femme fatales, the seedy underbelly of society as well as other important noir markers of cinematography etc. I'm afraid even at $13 we don't recommend. Save your money and buy some of those brilliant Fox Studio classics - great films - beautiful image/audio and commentaries - for $10. This is a joke in comparison. |
---



DVD Menus


---
Subtitle Sample
Screen Captures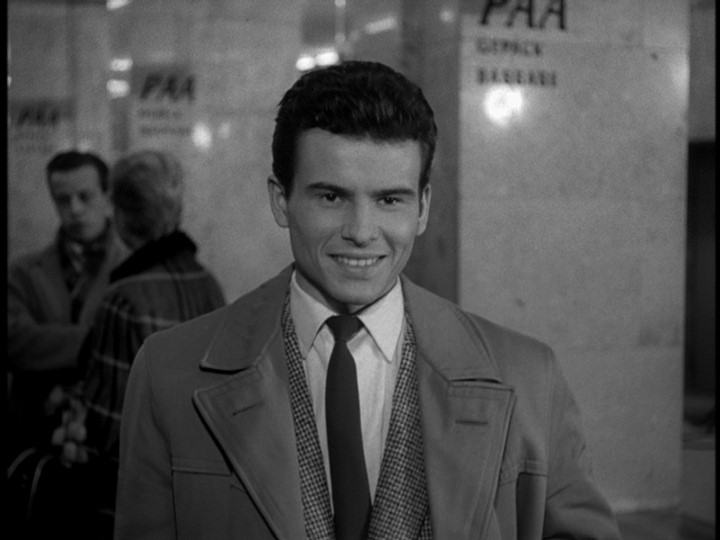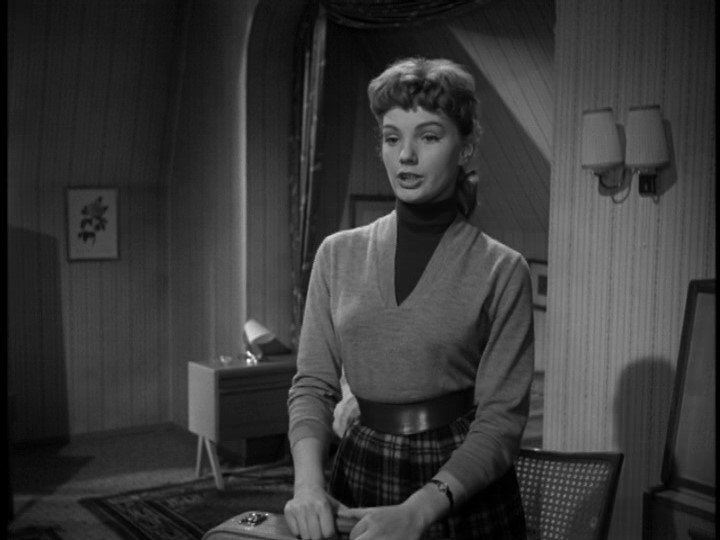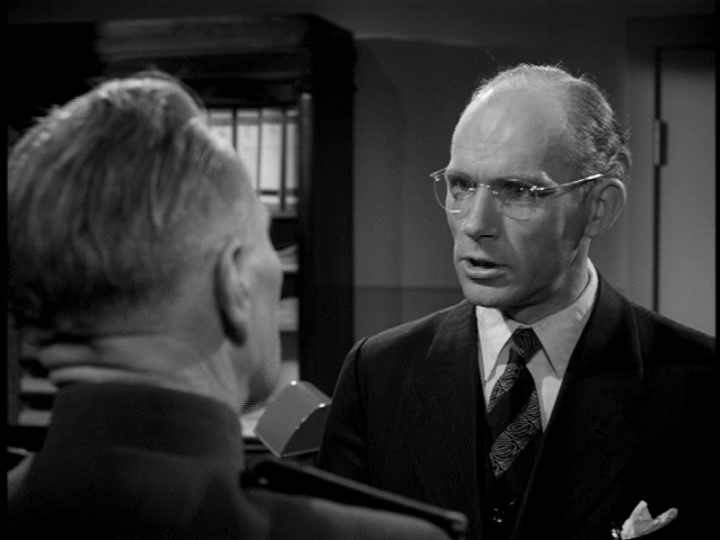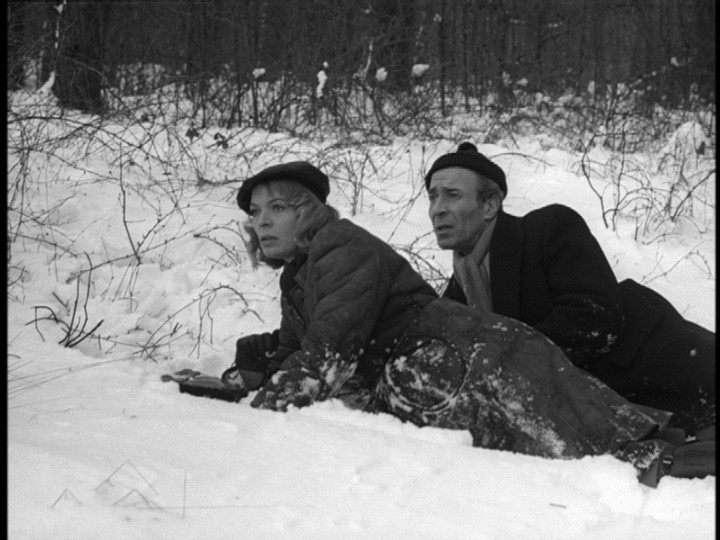 ---














DONATIONS Keep DVDBeaver alive:
Mail cheques, money orders, cash to: or CLICK PayPal logo to donate!
Gary Tooze

Mississauga, Ontario,

CANADA
Thank You!
Frank Wisbar's - Nasser Asphalt - Wet Asphalt - DVD Review Frank Wisbar Nasser Wet Asphalt DVD Review Frank Wisbar Nasser Wet Asphalt DVD Review Frank Wisbar Nasser Wet Asphalt DVD Review Frank Wisbar Nasser Wet Asphalt DVD Review Frank Wisbar Nasser Wet Asphalt DVD Review Frank Wisbar Nasser Wet Asphalt DVD Review Frank Wisbar Nasser Wet Asphalt DVD Review Frank Wisbar Nasser Wet Asphalt DVD Review Frank Wisbar's - Nasser Asphalt - Wet Asphalt - DVD Review Frank Wisbar Nasser Wet Asphalt DVD Review Frank Wisbar Nasser Wet Asphalt DVD Review Frank Wisbar Nasser Wet Asphalt DVD Review Frank Wisbar Nasser Wet Asphalt DVD Review Frank Wisbar Nasser Wet Asphalt DVD Review Frank Wisbar Nasser Wet Asphalt DVD Review Frank Wisbar Nasser Wet Asphalt DVD Review Frank Wisbar Nasser Wet Asphalt DVD Review Frank Wisbar's - Nasser Asphalt - Wet Asphalt - DVD Review Frank Wisbar Nasser Wet Asphalt DVD Review Frank Wisbar Nasser Wet Asphalt DVD Review Frank Wisbar Nasser Wet Asphalt DVD Review Frank Wisbar Nasser Wet Asphalt DVD Review Frank Wisbar Nasser Wet Asphalt DVD Review Frank Wisbar Nasser Wet Asphalt DVD Review Frank Wisbar Nasser Wet Asphalt DVD Review Frank Wisbar Nasser Wet Asphalt DVD Review Frank Wisbar's - Nasser Asphalt - Wet Asphalt - DVD Review Frank Wisbar Nasser Wet Asphalt DVD Review Frank Wisbar Nasser Wet Asphalt DVD Review Frank Wisbar Nasser Wet Asphalt DVD Review Frank Wisbar Nasser Wet Asphalt DVD Review Frank Wisbar Nasser Wet Asphalt DVD Review Frank Wisbar Nasser Wet Asphalt DVD Review Frank Wisbar Nasser Wet Asphalt DVD Review Frank Wisbar Nasser Wet Asphalt DVD Review Frank Wisbar's - Nasser Asphalt - Wet Asphalt - DVD Review Frank Wisbar Nasser Wet Asphalt DVD Review Frank Wisbar Nasser Wet Asphalt DVD Review Frank Wisbar Nasser Wet Asphalt DVD Review Frank Wisbar Nasser Wet Asphalt DVD Review Frank Wisbar Nasser Wet Asphalt DVD Review Frank Wisbar Nasser Wet Asphalt DVD Review Frank Wisbar Nasser Wet Asphalt DVD Review Frank Wisbar Nasser Wet Asphalt DVD Review Frank Wisbar's - Nasser Asphalt - Wet Asphalt - DVD Review Frank Wisbar Nasser Wet Asphalt DVD Review Frank Wisbar Nasser Wet Asphalt DVD Review Frank Wisbar Nasser Wet Asphalt DVD Review Frank Wisbar Nasser Wet Asphalt DVD Review Frank Wisbar Nasser Wet Asphalt DVD Review Frank Wisbar Nasser Wet Asphalt DVD Review Frank Wisbar Nasser Wet Asphalt DVD Review Frank Wisbar Nasser Wet Asphalt DVD Review Frank Wisbar's - Nasser Asphalt - Wet Asphalt - DVD Review Frank Wisbar Nasser Wet Asphalt DVD Review Frank Wisbar Nasser Wet Asphalt DVD Review Frank Wisbar Nasser Wet Asphalt DVD Review Frank Wisbar Nasser Wet Asphalt DVD Review Frank Wisbar Nasser Wet Asphalt DVD Review Frank Wisbar Nasser Wet Asphalt DVD Review Frank Wisbar Nasser Wet Asphalt DVD Review Frank Wisbar Nasser Wet Asphalt DVD Review Frank Wisbar's - Nasser Asphalt - Wet Asphalt - DVD Review Frank Wisbar Nasser Wet Asphalt DVD Review Frank Wisbar Nasser Wet Asphalt DVD Review Frank Wisbar Nasser Wet Asphalt DVD Review Frank Wisbar Nasser Wet Asphalt DVD Review Frank Wisbar Nasser Wet Asphalt DVD Review Frank Wisbar Nasser Wet Asphalt DVD Review Frank Wisbar Nasser Wet Asphalt DVD Review Frank Wisbar Nasser Wet Asphalt DVD Review Frank Wisbar's - Nasser Asphalt - Wet Asphalt - DVD Review Frank Wisbar Nasser Wet Asphalt DVD Review Frank Wisbar Nasser Wet Asphalt DVD Review Frank Wisbar Nasser Wet Asphalt DVD Review Frank Wisbar Nasser Wet Asphalt DVD Review Frank Wisbar Nasser Wet Asphalt DVD Review Frank Wisbar Nasser Wet Asphalt DVD Review Frank Wisbar Nasser Wet Asphalt DVD Review Frank Wisbar Nasser Wet Asphalt DVD Review Frank Wisbar's - Nasser Asphalt - Wet Asphalt - DVD Review Frank Wisbar Nasser Wet Asphalt DVD Review Frank Wisbar Nasser Wet Asphalt DVD Review Frank Wisbar Nasser Wet Asphalt DVD Review Frank Wisbar Nasser Wet Asphalt DVD Review Frank Wisbar Nasser Wet Asphalt DVD Review Frank Wisbar Nasser Wet Asphalt DVD Review Frank Wisbar Nasser Wet Asphalt DVD Review Frank Wisbar Nasser Wet Asphalt DVD Review Frank Wisbar's - Nasser Asphalt - Wet Asphalt - DVD Review Frank Wisbar Nasser Wet Asphalt DVD Review Frank Wisbar Nasser Wet Asphalt DVD Review Frank Wisbar Nasser Wet Asphalt DVD Review Frank Wisbar Nasser Wet Asphalt DVD Review Frank Wisbar Nasser Wet Asphalt DVD Review Frank Wisbar Nasser Wet Asphalt DVD Review Frank Wisbar Nasser Wet Asphalt DVD Review Frank Wisbar Nasser Wet Asphalt DVD Review Frank Wisbar's - Nasser Asphalt - Wet Asphalt - DVD Review Frank Wisbar Nasser Wet Asphalt DVD Review Frank Wisbar Nasser Wet Asphalt DVD Review Frank Wisbar Nasser Wet Asphalt DVD Review Frank Wisbar Nasser Wet Asphalt DVD Review Frank Wisbar Nasser Wet Asphalt DVD Review Frank Wisbar Nasser Wet Asphalt DVD Review Frank Wisbar Nasser Wet Asphalt DVD Review Frank Wisbar Nasser Wet Asphalt DVD Review Frank Wisbar's - Nasser Asphalt - Wet Asphalt - DVD Review Frank Wisbar Nasser Wet Asphalt DVD Review Frank Wisbar Nasser Wet Asphalt DVD Review Frank Wisbar Nasser Wet Asphalt DVD Review Frank Wisbar Nasser Wet Asphalt DVD Review Frank Wisbar Nasser Wet Asphalt DVD Review Frank Wisbar Nasser Wet Asphalt DVD Review Frank Wisbar Nasser Wet Asphalt DVD Review Frank Wisbar Nasser Wet Asphalt DVD Review Frank Wisbar's - Nasser Asphalt - Wet Asphalt - DVD Review Frank Wisbar Nasser Wet Asphalt DVD Review Frank Wisbar Nasser Wet Asphalt DVD Review Frank Wisbar Nasser Wet Asphalt DVD Review Frank Wisbar Nasser Wet Asphalt DVD Review Frank Wisbar Nasser Wet Asphalt DVD Review Frank Wisbar Nasser Wet Asphalt DVD Review Frank Wisbar Nasser Wet Asphalt DVD Review Frank Wisbar Nasser Wet Asphalt DVD Review Frank Wisbar's - Nasser Asphalt - Wet Asphalt - DVD Review Frank Wisbar Nasser Wet Asphalt DVD Review Frank Wisbar Nasser Wet Asphalt DVD Review Frank Wisbar Nasser Wet Asphalt DVD Review Frank Wisbar Nasser Wet Asphalt DVD Review Frank Wisbar Nasser Wet Asphalt DVD Review Frank Wisbar Nasser Wet Asphalt DVD Review Frank Wisbar Nasser Wet Asphalt DVD Review Frank Wisbar Nasser Wet Asphalt DVD Review Frank Wisbar's - Nasser Asphalt - Wet Asphalt - DVD Review Frank Wisbar Nasser Wet Asphalt DVD Review Frank Wisbar Nasser Wet Asphalt DVD Review Frank Wisbar Nasser Wet Asphalt DVD Review Frank Wisbar Nasser Wet Asphalt DVD Review Frank Wisbar Nasser Wet Asphalt DVD Review Frank Wisbar Nasser Wet Asphalt DVD Review Frank Wisbar Nasser Wet Asphalt DVD Review Frank Wisbar Nasser Wet Asphalt DVD Review