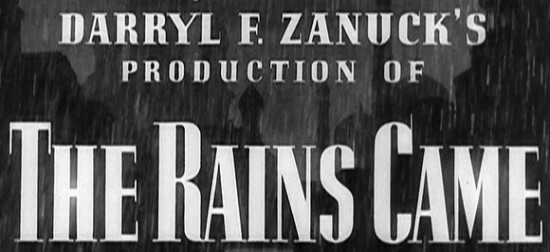 Directed by Clarence Brown
USA 19
39
An exotic romantic melodrama based on a popular novel by Louis Bromfield, THE RAINS CAME details the hardships of the people of the fictitious Indian province of Ranchipur. Loy stars as a bored Englishwoman trapped in a loveless marriage with wealthy, middle-aged businessman Bruce. To keep herself amused, Loy has entered into numerous short-lived love affairs. Accompanying her husband to Ranchipur, Loy finds that one of her former lovers, Brent, an Englishman, now resides in India, where he can live cheaply and drink heavily. Brent, however, has his hands full with Joyce, the young daughter of socially ambitious missionaries who would like to see her wed to an aristocrat. Brent attempts to renew his romance with Loy, but she is no longer interested because she has met Power, a handsome young Indian doctor who is the court favorite of the maharajah (Warner) and the maharani (Ouspenskaya) and who may inherit the throne some day. Power is intensely committed to helping his people and works tirelessly to heal the sick. The dedicated young doctor's compassion affects the bored English socialite and Loy begins to notice the difficult lives of those around her. When a violent earthquake hits Ranchipur, a huge dam breaks, sending a wall of water through the center of the city. Thousands are killed, including Bruce and the maharajah. In the wake of the disaster, malaria sweeps through Ranchipur, attacking those who were lucky enough to survive the earthquake and flood. Now deeply in love with Power and determined to prove that she is a changed woman, Loy pitches in and helps him care for the thousands of injured and sick. Power finally admits to himself that he is in love with her, but their joy is short-lived, for Loy accidentally drinks from a glass infected with the deadly virus, falls ill, and dies.

Because screenwriters Philip Dunne and Julien Josephson drained Bromfield's novel of all its social insight and political intrigue, THE RAINS CAME is really nothing more than an epic tearjerker, but the film succeeds due to its casting and production values. Budgeted at an incredible (for 1939) $2.5 million, the film spared no expense at creating an exotic locale for the soap-opera histrionics. Tyrone Power is surprisingly convincing beneath his dark makeup, and Myrna Loy turns in a solid performance as well. Brenda Joyce, who was an 18-year-old Los Angeles high school student when discovered by the studio and given the big buildup, brings a likable spunkiness to her role. The true star of the film, though, is the spectacular earthquake and flood footage engineered by special effects technician Fred Sersen. The film earned the first Academy Award ever given special effects. It was also nominated for Best Cinematography, Best Sound, and Best Original Score. Remade in 1955 as THE RAINS OF RANCHIPUR.
Excerpt from TV Guide online located HERE
Posters
Theatrical Release: September 9th, 1939
Reviews More Reviews DVD Reviews
DVD Review: 20th Century Fox (Studio Classics) - Region 1 - NTSC
DVD Box Cover

CLICK to order from:

Distribution
20th Century Fox (Studio Classics # 36) - Region 1 - NTSC
Runtime
1:43:24
Video
1.33:1 Original Aspect Ratio
Average Bitrate: 8.22 mb/s
NTSC 720x480 29.97 f/s

NOTE: The Vertical axis represents the bits transferred per second. The Horizontal is the time in minutes.

Bitrate:

Audio
English (Mono) , English (Dolby Digital 2.0)
Subtitles
English, Spanish, None
Features

Release Information:
Studio: 20th Century Fox (Studio Classics)

Aspect Ratio:
Original aspect Ratio 1.33:1

Edition Details:

• Commentary by films historian Anthony Slide and Robert Birchard
• Theatrical trailers
• Stills Gallery


DVD Release Date: November 1st, 2005
Keep Case
Chapters: 20
Comments:

This image looks fabulous. Beautiful grey scale and shadow detail. A bit of brightness fluctuation but very sharp with some minor digital manipulations - mostly in the form of boosting and fairly consistent audio with a mono and stereo track offered. I did hear a few crackles but nothing too extravagant. There are a few minor scratches throughout the film and a strange event that I have no name for - at the 30:00 mark the camera appeared to wobble vertically - it repeated to a much lesser degree at the 37:00 mark - very strange.

Optional yellow subtitles (yuchh) are offered. The commentary is detailed if a little dry. I've always had a big crush on Myrna Loy and this DVD, showing the film in such sterling condition, for the most part, is a Godsend. The ridiculously low price makes this another no-brainer purchase from Fox's Studio Classics series. out of
---



DVD Menus

---
Subtitle Sample
Screen Captures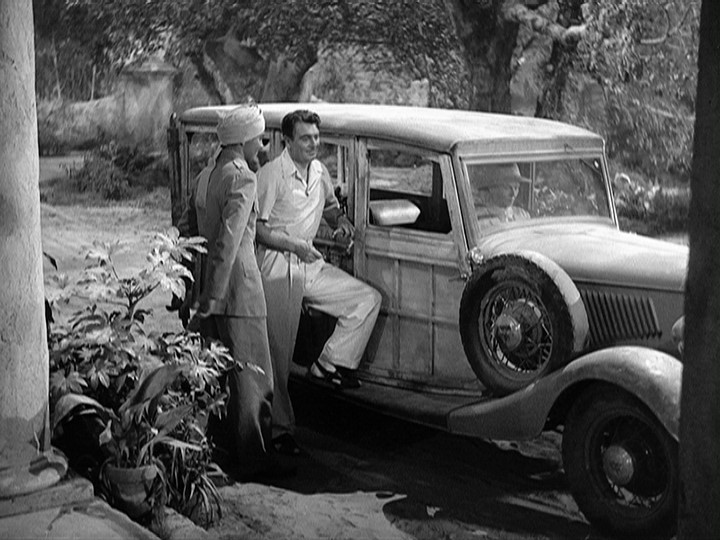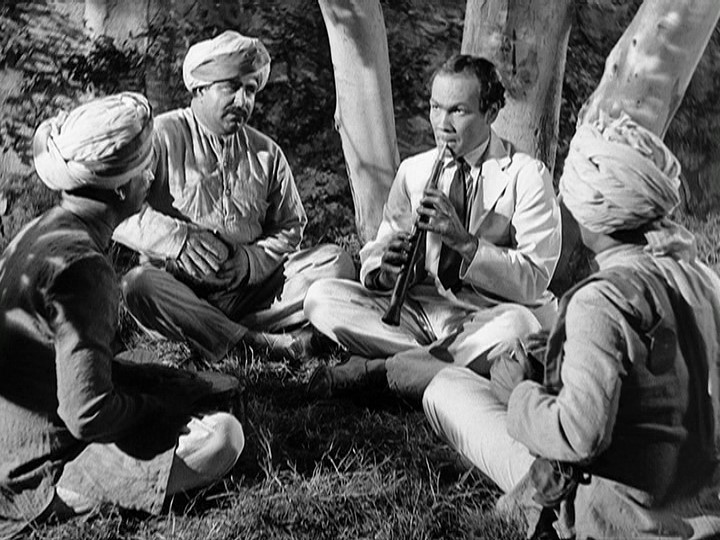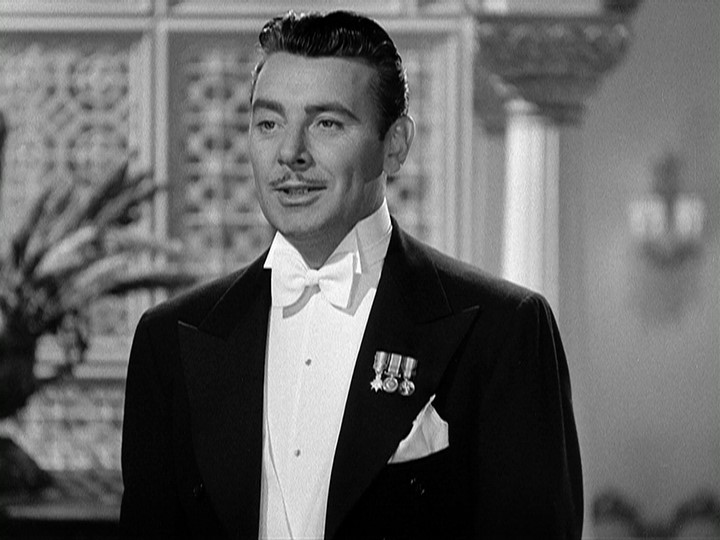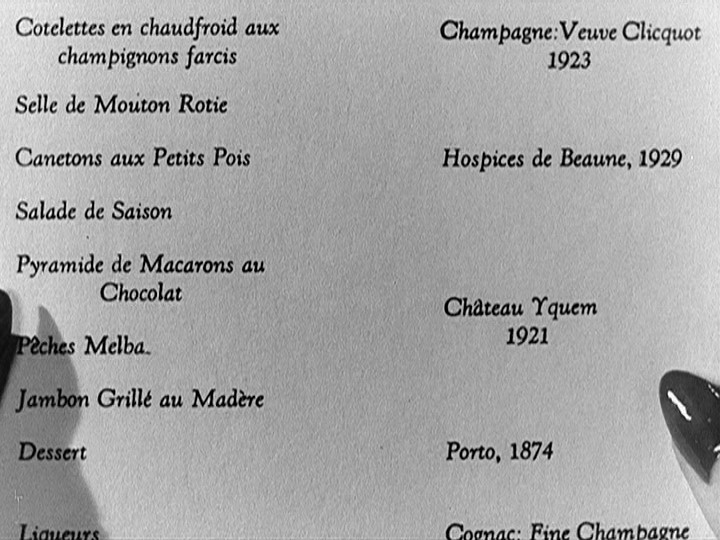 ---
---
DVD Box Cover

CLICK to order from:

Distribution
20th Century Fox (Studio Classics # 35) - Region 1 - NTSC
---




















DONATIONS Keep DVDBeaver alive:
Mail cheques, money orders, cash to: or CLICK PayPal logo to donate!
Gary Tooze

Mississauga, Ontario,

CANADA
Thank You!
Clarence Brown's - The Rains Came - DVD Review Myrna Loy Tyrone Power Clarence Brown The Rains Came DVD Review Myrna Loy Tyrone Power Clarence Brown The Rains Came DVD Review Myrna Loy Tyrone Power Clarence Brown The Rains Came DVD Review Myrna Loy Tyrone Power Clarence Brown The Rains Came DVD Review Myrna Loy Tyrone Power Clarence Brown The Rains Came DVD Review Myrna Loy Tyrone Power Clarence Brown The Rains Came DVD Review Myrna Loy Tyrone Power Clarence Brown The Rains Came DVD Review Myrna Loy Tyrone Power Clarence Brown The Rains Came DVD Review Myrna Loy Tyrone Power Clarence Brown The Rains Came DVD Review Myrna Loy Tyrone Power Clarence Brown's - The Rains Came - DVD Review Myrna Loy Tyrone Power Clarence Brown The Rains Came DVD Review Myrna Loy Tyrone Power Clarence Brown The Rains Came DVD Review Myrna Loy Tyrone Power Clarence Brown The Rains Came DVD Review Myrna Loy Tyrone Power Clarence Brown The Rains Came DVD Review Myrna Loy Tyrone Power Clarence Brown The Rains Came DVD Review Myrna Loy Tyrone Power Clarence Brown The Rains Came DVD Review Myrna Loy Tyrone Power Clarence Brown The Rains Came DVD Review Myrna Loy Tyrone Power Clarence Brown The Rains Came DVD Review Myrna Loy Tyrone Power Clarence Brown The Rains Came DVD Review Myrna Loy Tyrone Power Clarence Brown's - The Rains Came - DVD Review Myrna Loy Tyrone Power Clarence Brown The Rains Came DVD Review Myrna Loy Tyrone Power Clarence Brown The Rains Came DVD Review Myrna Loy Tyrone Power Clarence Brown The Rains Came DVD Review Myrna Loy Tyrone Power Clarence Brown The Rains Came DVD Review Myrna Loy Tyrone Power Clarence Brown The Rains Came DVD Review Myrna Loy Tyrone Power Clarence Brown The Rains Came DVD Review Myrna Loy Tyrone Power Clarence Brown The Rains Came DVD Review Myrna Loy Tyrone Power Clarence Brown The Rains Came DVD Review Myrna Loy Tyrone Power Clarence Brown The Rains Came DVD Review Myrna Loy Tyrone Power Clarence Brown's - The Rains Came - DVD Review Myrna Loy Tyrone Power Clarence Brown The Rains Came DVD Review Myrna Loy Tyrone Power Clarence Brown The Rains Came DVD Review Myrna Loy Tyrone Power Clarence Brown The Rains Came DVD Review Myrna Loy Tyrone Power Clarence Brown The Rains Came DVD Review Myrna Loy Tyrone Power Clarence Brown The Rains Came DVD Review Myrna Loy Tyrone Power Clarence Brown The Rains Came DVD Review Myrna Loy Tyrone Power Clarence Brown The Rains Came DVD Review Myrna Loy Tyrone Power Clarence Brown The Rains Came DVD Review Myrna Loy Tyrone Power Clarence Brown The Rains Came DVD Review Myrna Loy Tyrone Power Clarence Brown's - The Rains Came - DVD Review Myrna Loy Tyrone Power Clarence Brown The Rains Came DVD Review Myrna Loy Tyrone Power Clarence Brown The Rains Came DVD Review Myrna Loy Tyrone Power Clarence Brown The Rains Came DVD Review Myrna Loy Tyrone Power Clarence Brown The Rains Came DVD Review Myrna Loy Tyrone Power Clarence Brown The Rains Came DVD Review Myrna Loy Tyrone Power Clarence Brown The Rains Came DVD Review Myrna Loy Tyrone Power Clarence Brown The Rains Came DVD Review Myrna Loy Tyrone Power Clarence Brown The Rains Came DVD Review Myrna Loy Tyrone Power Clarence Brown The Rains Came DVD Review Myrna Loy Tyrone Power Clarence Brown's - The Rains Came - DVD Review Myrna Loy Tyrone Power Clarence Brown The Rains Came DVD Review Myrna Loy Tyrone Power Clarence Brown The Rains Came DVD Review Myrna Loy Tyrone Power Clarence Brown The Rains Came DVD Review Myrna Loy Tyrone Power Clarence Brown The Rains Came DVD Review Myrna Loy Tyrone Power Clarence Brown The Rains Came DVD Review Myrna Loy Tyrone Power Clarence Brown The Rains Came DVD Review Myrna Loy Tyrone Power Clarence Brown The Rains Came DVD Review Myrna Loy Tyrone Power Clarence Brown The Rains Came DVD Review Myrna Loy Tyrone Power Clarence Brown The Rains Came DVD Review Myrna Loy Tyrone Power Clarence Brown's - The Rains Came - DVD Review Myrna Loy Tyrone Power Clarence Brown The Rains Came DVD Review Myrna Loy Tyrone Power Clarence Brown The Rains Came DVD Review Myrna Loy Tyrone Power Clarence Brown The Rains Came DVD Review Myrna Loy Tyrone Power Clarence Brown The Rains Came DVD Review Myrna Loy Tyrone Power Clarence Brown The Rains Came DVD Review Myrna Loy Tyrone Power Clarence Brown The Rains Came DVD Review Myrna Loy Tyrone Power Clarence Brown The Rains Came DVD Review Myrna Loy Tyrone Power Clarence Brown The Rains Came DVD Review Myrna Loy Tyrone Power Clarence Brown The Rains Came DVD Review Myrna Loy Tyrone Power Clarence Brown's - The Rains Came - DVD Review Myrna Loy Tyrone Power Clarence Brown The Rains Came DVD Review Myrna Loy Tyrone Power Clarence Brown The Rains Came DVD Review Myrna Loy Tyrone Power Clarence Brown The Rains Came DVD Review Myrna Loy Tyrone Power Clarence Brown The Rains Came DVD Review Myrna Loy Tyrone Power Clarence Brown The Rains Came DVD Review Myrna Loy Tyrone Power Clarence Brown The Rains Came DVD Review Myrna Loy Tyrone Power Clarence Brown The Rains Came DVD Review Myrna Loy Tyrone Power Clarence Brown The Rains Came DVD Review Myrna Loy Tyrone Power Clarence Brown The Rains Came DVD Review Myrna Loy Tyrone Power Clarence Brown's - The Rains Came - DVD Review Myrna Loy Tyrone Power Clarence Brown The Rains Came DVD Review Myrna Loy Tyrone Power Clarence Brown The Rains Came DVD Review Myrna Loy Tyrone Power Clarence Brown The Rains Came DVD Review Myrna Loy Tyrone Power Clarence Brown The Rains Came DVD Review Myrna Loy Tyrone Power Clarence Brown The Rains Came DVD Review Myrna Loy Tyrone Power Clarence Brown The Rains Came DVD Review Myrna Loy Tyrone Power Clarence Brown The Rains Came DVD Review Myrna Loy Tyrone Power Clarence Brown The Rains Came DVD Review Myrna Loy Tyrone Power Clarence Brown The Rains Came DVD Review Myrna Loy Tyrone Power Clarence Brown's - The Rains Came - DVD Review Myrna Loy Tyrone Power Clarence Brown The Rains Came DVD Review Myrna Loy Tyrone Power Clarence Brown The Rains Came DVD Review Myrna Loy Tyrone Power Clarence Brown The Rains Came DVD Review Myrna Loy Tyrone Power Clarence Brown The Rains Came DVD Review Myrna Loy Tyrone Power Clarence Brown The Rains Came DVD Review Myrna Loy Tyrone Power Clarence Brown The Rains Came DVD Review Myrna Loy Tyrone Power Clarence Brown The Rains Came DVD Review Myrna Loy Tyrone Power Clarence Brown The Rains Came DVD Review Myrna Loy Tyrone Power Clarence Brown The Rains Came DVD Review Myrna Loy Tyrone Power Clarence Brown's - The Rains Came - DVD Review Myrna Loy Tyrone Power Clarence Brown The Rains Came DVD Review Myrna Loy Tyrone Power Clarence Brown The Rains Came DVD Review Myrna Loy Tyrone Power Clarence Brown The Rains Came DVD Review Myrna Loy Tyrone Power Clarence Brown The Rains Came DVD Review Myrna Loy Tyrone Power Clarence Brown The Rains Came DVD Review Myrna Loy Tyrone Power Clarence Brown The Rains Came DVD Review Myrna Loy Tyrone Power Clarence Brown The Rains Came DVD Review Myrna Loy Tyrone Power Clarence Brown The Rains Came DVD Review Myrna Loy Tyrone Power Clarence Brown The Rains Came DVD Review Myrna Loy Tyrone Power