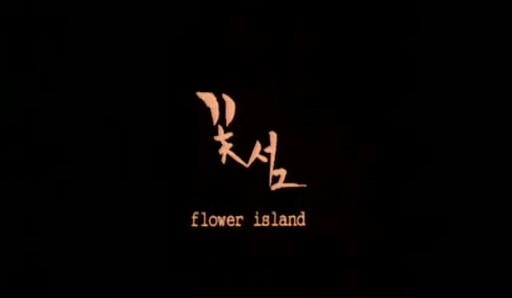 Directed by Il-gon Song
South Korea
2001
There's something really impressive about this film in the emotional impact of its characters and the strangely enchanting pace. It's like a fairy tale which slowly lets real life enter into it. Like in Shinji Aoyama's Eureka, nothing happens in a conventional way, but the mood, the performances, the soundtrack and cinematography hit you more than any word or plot development could.

Three tragedies bring together a trio of women. One is a teenage rape victim who decides to let her newborn child die in a dirty public bathroom. Another is a twenty-something Opera singer who learns that she has a form of cancer which will require her tongue to be removed. And the third is a woman in her thirties, who loses home and family while trying to buy a piano for her daughter - by prostituting herself. All three meet by accident, and their destinations are different. However, they will all arrive at Flower Island, which will help them overcome their sorrow, give them hope and cement their friendship.

The main strength of Flower Island is the characterization. Every person we meet feels real, from the profane truck driver that gives the girls a lift, to the gay couple who are debating what name to give their band, and are having problems accepting their sexuality. Even simple scenes gain emotional resonance because of their subtlety. There isn't a single moment which feels manipulative because the characters' pain is something we could all feel. The leading trio is remarkable, each giving a really strong performance that helps underline the feeling that they're different people coming from different worlds, but at heart, they're all feeling the same thing: pain and sorrow. Even the supporting cast is excellent. This is really a great ensemble cast, where the secondary characters don't offset the major ones, but leave a mark on you because they're so well drawn.

Beyond that, explaining the charm of Flower Island is difficult. It's a film that will either hit you strongly or leave you apathetic. It's one of those lyrical and poetic films, like Wim Wenders' Paris, Texas or Hur Jin-ho's Christmas in August, where mood and character are more important than story. The atmosphere becomes an additional character, and the soundtrack is so important that the film would suffer without it. These are films about the importance of life, the effect of human contact on lonely people, and coping with life and death. Beyond its slow road movie-ish pace and unconventional characters, this is a very important work. It establishes Song Il-gon as another interesting director to come out of Korea, and introduces us to a cast of relatively unknown performers that hopefully will get bigger roles. It also confirms that short film is producing the best things (directly and indirectly) of the last few years.
Excerpt from LunaSea review at LoveHKFilm.com located HERE.
Poster
Theatrical Release: November 24th, 2001
Reviews More Reviews DVD Reviews

DVD Review: SRE Corporation - Region 0 - NTSC
DVD Box Cover

NOTE: This link is for the Tai Seng anamorphic DVD of the film (with English subs)

Thinking of buying from YesAsia? CLICK HERE and use THIS UPDATED BEAVER PAGE to source their very best...

Distribution
SRE Corp. - Region 0 - NTSC
Runtime
1:54:44
Video
1.74:1 Widescreen
Average Bitrate: 4.64 mb/s
NTSC 720x480 29.97 f/s

NOTE: The Vertical axis represents the bits transferred per second. The Horizontal is the time in minutes.

Bitrate:

Audio
Korean (Dolby Digital 2.0)
Subtitles
English, None
Features

Release Information:
Studio: SRE Corp.

Aspect Ratio:
Widescreen 1.74:1

Edition Details:

NOTE: All in Korean - no subtitles

• Cast and Crew
• About the Film
• Interviews
• 'Making of...' footage
• Music Video

• Trailer

• Text screens

DVD Release Date: Re-issue - September 14th, 2005
Keep Case
Chapters: 16
Comments:

This SRE DVD has been out-of-print for years, and I can't even find it on the web anymore. It was one of my first Korean films I owned on DVD and I might have even had it before my Region-Free player (with it being Region 0 and NTSC). The image is non-anamorphic, non-progressive but maintains much of the cinema vertite charm of the film with some hand-cam modulations, black and white/sepia scenes and general free-floating camera work. There are plenty of extras on this dual layered DVD but none are in English or have English subtitles.

If we can get our hands on this new Tai Seng 16X9 DVD we will review/compare but I can only expect it to be superior. Stay tuned.

This is a brilliant film that heavily impacted on me. In my subsequent viewing the other night I remembered many specifics from years earlier. Hopefully the Tai Seng DVD will be an improvement and stay in print as the film and its powerful emotional dynamic should be seen. The film is very akin to gentle embracing music.
---



DVD Menus

---
Subtitle Sample
Screen Captures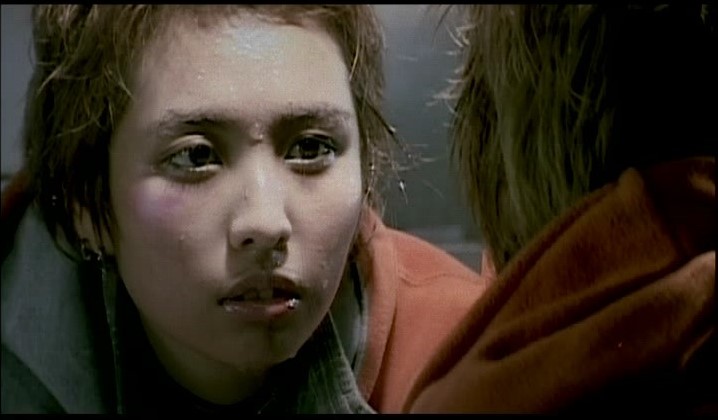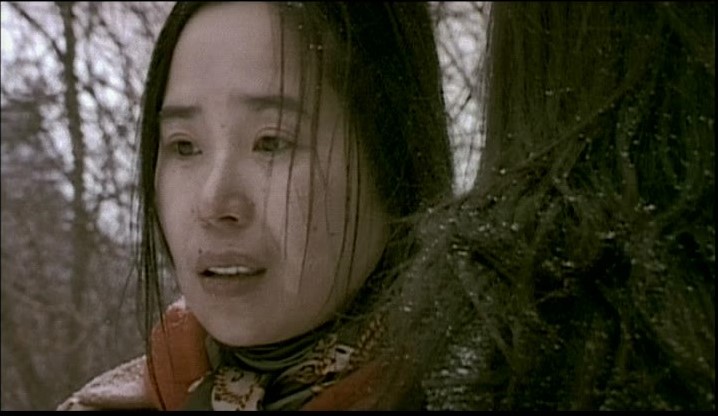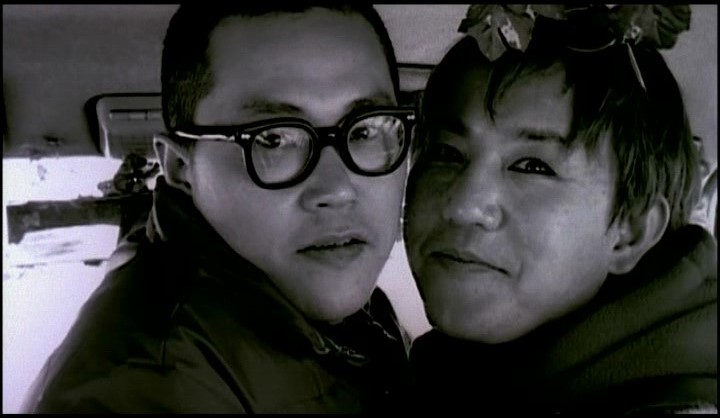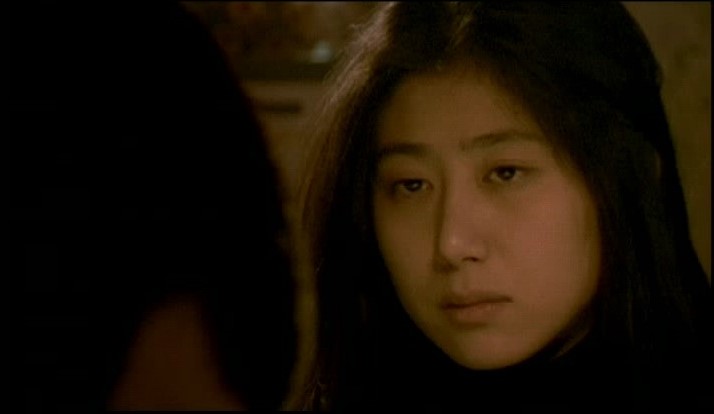 ---
---
DVD Box Cover

NOTE: This link is for the Tai Seng anamorphic DVD of the film (with English subs)

Thinking of buying from YesAsia? CLICK HERE and use THIS UPDATED BEAVER PAGE to source their very best...

Distribution
SRE Corp. - Region 0 - NTSC

---




















DONATIONS Keep DVDBeaver alive:
Mail cheques, money orders, cash to: or CLICK PayPal logo to donate!
Gary Tooze

Mississauga, Ontario,

CANADA
Thank You!
Il-gon Song's - Flower Island - Ggot seom - DVD Review Il-gon Song Flower Island Ggot seom DVD Review Il-gon Song Flower Island Ggot seom DVD Review Il-gon Song Flower Island Ggot seom DVD Review Il-gon Song Flower Island Ggot seom DVD Review Il-gon Song Flower Island Ggot seom DVD Review Il-gon Song Flower Island Ggot seom DVD Review Il-gon Song Flower Island Ggot seom DVD Review Il-gon Song Flower Island Ggot seom DVD Review Il-gon Song's - Flower Island - Ggot seom - DVD Review Il-gon Song Flower Island Ggot seom DVD Review Il-gon Song Flower Island Ggot seom DVD Review Il-gon Song Flower Island Ggot seom DVD Review Il-gon Song Flower Island Ggot seom DVD Review Il-gon Song Flower Island Ggot seom DVD Review Il-gon Song Flower Island Ggot seom DVD Review Il-gon Song Flower Island Ggot seom DVD Review Il-gon Song Flower Island Ggot seom DVD Review Il-gon Song's - Flower Island - Ggot seom - DVD Review Il-gon Song Flower Island Ggot seom DVD Review Il-gon Song Flower Island Ggot seom DVD Review Il-gon Song Flower Island Ggot seom DVD Review Il-gon Song Flower Island Ggot seom DVD Review Il-gon Song Flower Island Ggot seom DVD Review Il-gon Song Flower Island Ggot seom DVD Review Il-gon Song Flower Island Ggot seom DVD Review Il-gon Song Flower Island Ggot seom DVD Review Il-gon Song's - Flower Island - Ggot seom - DVD Review Il-gon Song Flower Island Ggot seom DVD Review Il-gon Song Flower Island Ggot seom DVD Review Il-gon Song Flower Island Ggot seom DVD Review Il-gon Song Flower Island Ggot seom DVD Review Il-gon Song Flower Island Ggot seom DVD Review Il-gon Song Flower Island Ggot seom DVD Review Il-gon Song Flower Island Ggot seom DVD Review Il-gon Song Flower Island Ggot seom DVD Review Il-gon Song's - Flower Island - Ggot seom - DVD Review Il-gon Song Flower Island Ggot seom DVD Review Il-gon Song Flower Island Ggot seom DVD Review Il-gon Song Flower Island Ggot seom DVD Review Il-gon Song Flower Island Ggot seom DVD Review Il-gon Song Flower Island Ggot seom DVD Review Il-gon Song Flower Island Ggot seom DVD Review Il-gon Song Flower Island Ggot seom DVD Review Il-gon Song Flower Island Ggot seom DVD Review Il-gon Song's - Flower Island - Ggot seom - DVD Review Il-gon Song Flower Island Ggot seom DVD Review Il-gon Song Flower Island Ggot seom DVD Review Il-gon Song Flower Island Ggot seom DVD Review Il-gon Song Flower Island Ggot seom DVD Review Il-gon Song Flower Island Ggot seom DVD Review Il-gon Song Flower Island Ggot seom DVD Review Il-gon Song Flower Island Ggot seom DVD Review Il-gon Song Flower Island Ggot seom DVD Review Il-gon Song's - Flower Island - Ggot seom - DVD Review Il-gon Song Flower Island Ggot seom DVD Review Il-gon Song Flower Island Ggot seom DVD Review Il-gon Song Flower Island Ggot seom DVD Review Il-gon Song Flower Island Ggot seom DVD Review Il-gon Song Flower Island Ggot seom DVD Review Il-gon Song Flower Island Ggot seom DVD Review Il-gon Song Flower Island Ggot seom DVD Review Il-gon Song Flower Island Ggot seom DVD Review Il-gon Song's - Flower Island - Ggot seom - DVD Review Il-gon Song Flower Island Ggot seom DVD Review Il-gon Song Flower Island Ggot seom DVD Review Il-gon Song Flower Island Ggot seom DVD Review Il-gon Song Flower Island Ggot seom DVD Review Il-gon Song Flower Island Ggot seom DVD Review Il-gon Song Flower Island Ggot seom DVD Review Il-gon Song Flower Island Ggot seom DVD Review Il-gon Song Flower Island Ggot seom DVD Review Il-gon Song's - Flower Island - Ggot seom - DVD Review Il-gon Song Flower Island Ggot seom DVD Review Il-gon Song Flower Island Ggot seom DVD Review Il-gon Song Flower Island Ggot seom DVD Review Il-gon Song Flower Island Ggot seom DVD Review Il-gon Song Flower Island Ggot seom DVD Review Il-gon Song Flower Island Ggot seom DVD Review Il-gon Song Flower Island Ggot seom DVD Review Il-gon Song Flower Island Ggot seom DVD Review Il-gon Song's - Flower Island - Ggot seom - DVD Review Il-gon Song Flower Island Ggot seom DVD Review Il-gon Song Flower Island Ggot seom DVD Review Il-gon Song Flower Island Ggot seom DVD Review Il-gon Song Flower Island Ggot seom DVD Review Il-gon Song Flower Island Ggot seom DVD Review Il-gon Song Flower Island Ggot seom DVD Review Il-gon Song Flower Island Ggot seom DVD Review Il-gon Song Flower Island Ggot seom DVD Review Il-gon Song's - Flower Island - Ggot seom - DVD Review Il-gon Song Flower Island Ggot seom DVD Review Il-gon Song Flower Island Ggot seom DVD Review Il-gon Song Flower Island Ggot seom DVD Review Il-gon Song Flower Island Ggot seom DVD Review Il-gon Song Flower Island Ggot seom DVD Review Il-gon Song Flower Island Ggot seom DVD Review Il-gon Song Flower Island Ggot seom DVD Review Il-gon Song Flower Island Ggot seom DVD Review Il-gon Song's - Flower Island - Ggot seom - DVD Review Il-gon Song Flower Island Ggot seom DVD Review Il-gon Song Flower Island Ggot seom DVD Review Il-gon Song Flower Island Ggot seom DVD Review Il-gon Song Flower Island Ggot seom DVD Review Il-gon Song Flower Island Ggot seom DVD Review Il-gon Song Flower Island Ggot seom DVD Review Il-gon Song Flower Island Ggot seom DVD Review Il-gon Song Flower Island Ggot seom DVD Review Il-gon Song's - Flower Island - Ggot seom - DVD Review Il-gon Song Flower Island Ggot seom DVD Review Il-gon Song Flower Island Ggot seom DVD Review Il-gon Song Flower Island Ggot seom DVD Review Il-gon Song Flower Island Ggot seom DVD Review Il-gon Song Flower Island Ggot seom DVD Review Il-gon Song Flower Island Ggot seom DVD Review Il-gon Song Flower Island Ggot seom DVD Review Il-gon Song Flower Island Ggot seom DVD Review Il-gon Song's - Flower Island - Ggot seom - DVD Review Il-gon Song Flower Island Ggot seom DVD Review Il-gon Song Flower Island Ggot seom DVD Review Il-gon Song Flower Island Ggot seom DVD Review Il-gon Song Flower Island Ggot seom DVD Review Il-gon Song Flower Island Ggot seom DVD Review Il-gon Song Flower Island Ggot seom DVD Review Il-gon Song Flower Island Ggot seom DVD Review Il-gon Song Flower Island Ggot seom DVD Review Il-gon Song's - Flower Island - Ggot seom - DVD Review Il-gon Song Flower Island Ggot seom DVD Review Il-gon Song Flower Island Ggot seom DVD Review Il-gon Song Flower Island Ggot seom DVD Review Il-gon Song Flower Island Ggot seom DVD Review Il-gon Song Flower Island Ggot seom DVD Review Il-gon Song Flower Island Ggot seom DVD Review Il-gon Song Flower Island Ggot seom DVD Review Il-gon Song Flower Island Ggot seom DVD Review Il-gon Song's - Flower Island - Ggot seom - DVD Review Il-gon Song Flower Island Ggot seom DVD Review Il-gon Song Flower Island Ggot seom DVD Review Il-gon Song Flower Island Ggot seom DVD Review Il-gon Song Flower Island Ggot seom DVD Review Il-gon Song Flower Island Ggot seom DVD Review Il-gon Song Flower Island Ggot seom DVD Review Il-gon Song Flower Island Ggot seom DVD Review Il-gon Song Flower Island Ggot seom DVD Review Il-gon Song's - Flower Island - Ggot seom - DVD Review Il-gon Song Flower Island Ggot seom DVD Review Il-gon Song Flower Island Ggot seom DVD Review Il-gon Song Flower Island Ggot seom DVD Review Il-gon Song Flower Island Ggot seom DVD Review Il-gon Song Flower Island Ggot seom DVD Review Il-gon Song Flower Island Ggot seom DVD Review Il-gon Song Flower Island Ggot seom DVD Review Il-gon Song Flower Island Ggot seom DVD Review Il-gon Song's - Flower Island - Ggot seom - DVD Review Il-gon Song Flower Island Ggot seom DVD Review Il-gon Song Flower Island Ggot seom DVD Review Il-gon Song Flower Island Ggot seom DVD Review Il-gon Song Flower Island Ggot seom DVD Review Il-gon Song Flower Island Ggot seom DVD Review Il-gon Song Flower Island Ggot seom DVD Review Il-gon Song Flower Island Ggot seom DVD Review Il-gon Song Flower Island Ggot seom DVD Review