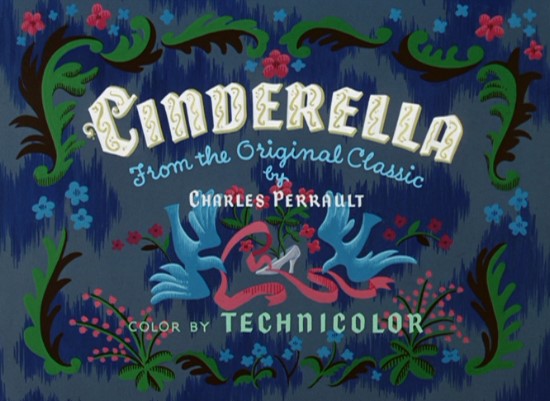 Directed by Clyde Geronimi, Wilfred Jackson and Hamilton Luske
USA 1950
Any child who has ever balked at being asked to clean their room or perform a few household chores will certainly relate to the hardships of Cinderella in Disney's 1950 animated adaptation of this fairytale.

The untimely death of the beautiful young woman's kindly father leaves her in the unscrupulous hands of his second wife. The wicked stepmother, looking out for the best interests of her own daughters, takes advantage of the situation and quickly adjusts the pecking order. Poisoned by their envy, the rather dysfunctional stepfamily demotes Cinderella to maid and barks out their commands with smug glee. Seeing no other choice, the good-natured girl accepts her lot and settles into a life of servitude, resigned to only fantasize about happiness.
Excerpt from Melanie Law's review at movies.com located HERE
Posters
Theatrical Release: February 15th, 1950
Reviews More Reviews DVD Reviews
DVD Review: Walt Disney (Special Platinum Edition) - Region 1 - NTSC
DVD Box Cover

CLICK to order from:

Distribution
Walt Disney Home Video - Region 1 - NTSC
Runtime
1:14:57
Video
1.33:1 Original Aspect Ratio
Average Bitrate: 8.20 mb/s
NTSC 720x480 29.97 f/s

NOTE: The Vertical axis represents the bits transferred per second. The Horizontal is the time in minutes.

Bitrate:

Audio
English - restored original (Dolby Digital 1.0), English (Dolby Digital 5.1), DUBS: French (Dolby Digital 5.1), Spanish (Dolby Digital 5.1)
Subtitles
English, None
Features

Release Information:
Studio: Walt Disney Home Entertainment

Aspect Ratio:
Original Aspect Ratio 1.33:1

Edition Details:

• From Rags to Riches: The Making of Cinderella
• The Cinderella That Almost Was: documentary including newly discovered deleted scenes
• 1922 Cinderella Laugh-o-gram
• Reconstructed deleted songs: The Cinderella Work Song, Dancing on a Cloud
From Walt's Table: A Tribute to Disney's Nine Old Men
• The Art of Mary Blair
• • Storyboard to film comparison: The Opening Sequence
Still frame and slideshow galleries
• Excerpt from The Mickey Mouse Club with Helene Stanley (1/24/56)
• Original release and reissue trailers
• Cinderella and Perry Como
• Cinderella title song (audio only)
• Seven unused songs (audio only)
• Three radio programs
• House of Royalty: Sally learns how to be a princess
• The Royal Life: DVD-ROM design studio
• Princess Pajama Jam
• Sneak peek of the all-new movie Cinderella III
• ESPN Classic's Cinderella Stories
• All-new music videos: Disney's Circle of Stars "A Dream Is a Wish Your Heart Makes," • "Every Girl Can Be a Princess" featuring Disney's animated princesses

DVD Release Date: October 4th, 2005
Double slim keep case inside bookstyle cardboard jacket
Chapters: 24
| | |
| --- | --- |
| Comments: | This DVD is almost perfect. I probably don't need to go into a big diatribe on how great the image looks or how dynamic the audio track is as it is already old news. You can see the image below - 'pristine' would be an accurate word. My complaints; although my son and I also loved the extras, I think they are a tad excessive - they never seem to end. Also the subtitle color (yellow) is really just a personal pet peeve that I detest. Hardly grounds for missing out on this reference-quality DVD. It is stunning and if you know children who haven't seen this classic you shouldn't hesitate purchasing for a second.... and if you are an adult - you should buy to watch too! out of |
---



DVD Menus

Disc 2
---
Subtitle Sample
Screen Captures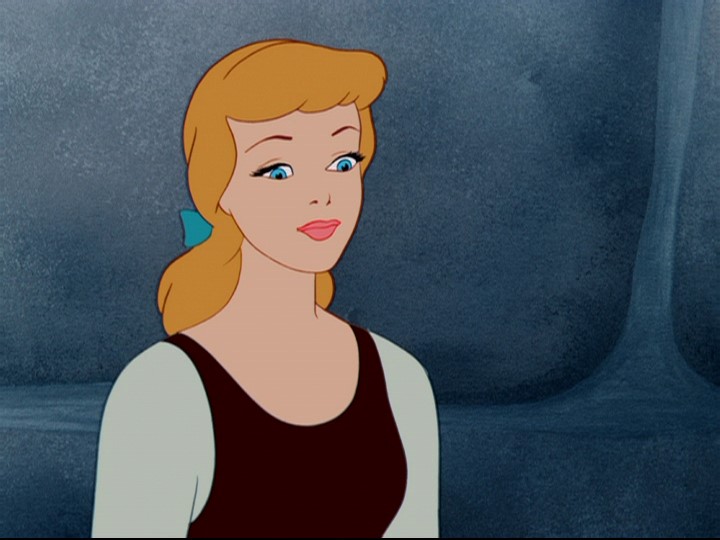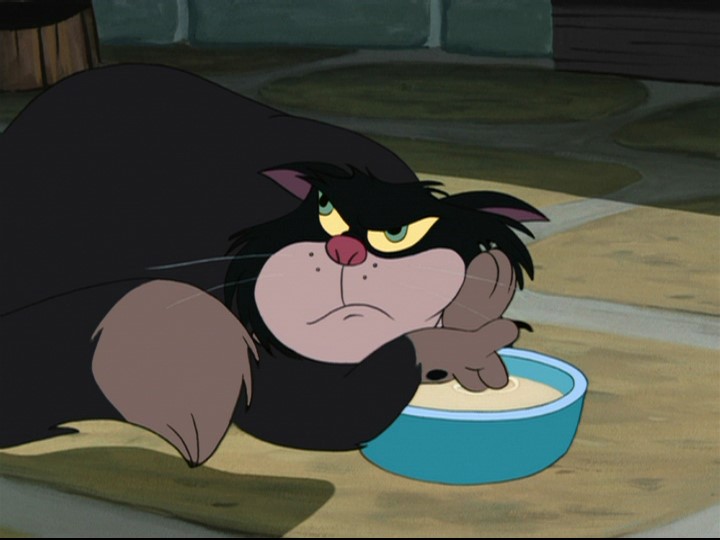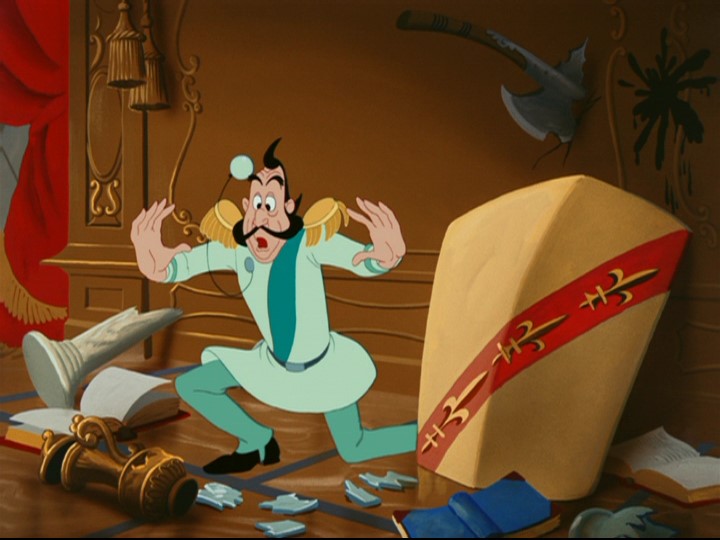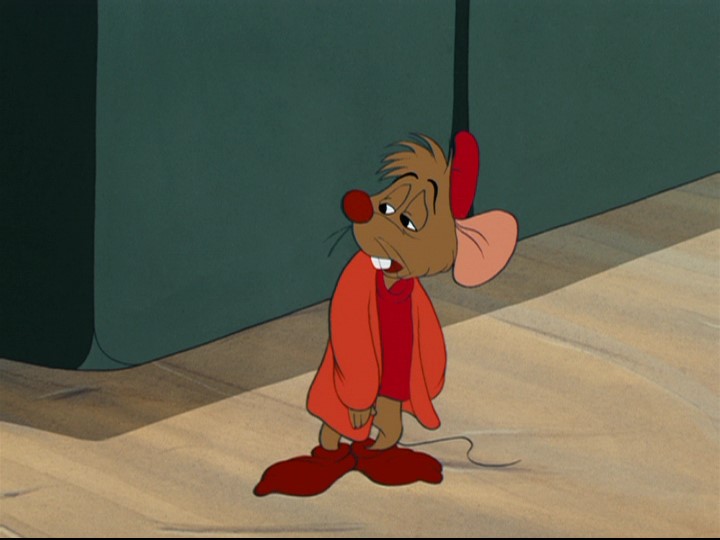 ---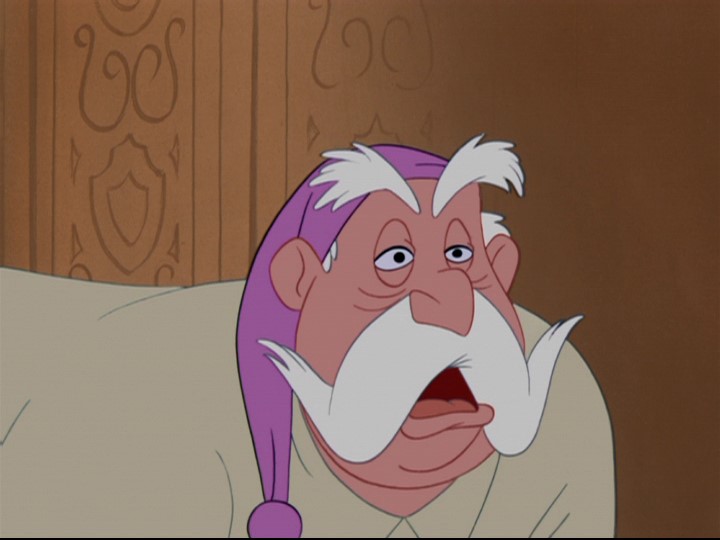 DONATIONS Keep DVDBeaver alive:
Mail cheques, money orders, cash to: or CLICK PayPal logo to donate!
Gary Tooze

Mississauga, Ontario,

CANADA
Thank You!
Cinderella - Disney - 1950 - DVD Review Cinderella Disney 1950 DVD Review Cinderella Disney 1950 DVD Review Cinderella Disney 1950 DVD Review Cinderella Disney 1950 DVD Review Cinderella Disney 1950 DVD Review Cinderella Disney 1950 DVD Review Cinderella Disney 1950 DVD Review Cinderella Disney 1950 DVD Review Cinderella Disney 1950 DVD Review Cinderella Disney 1950 DVD Review Cinderella Disney 1950 DVD Review Cinderella Disney 1950 DVD Review Cinderella Disney 1950 DVD Review Cinderella Disney 1950 DVD Review Cinderella - Disney - 1950 - DVD Review Cinderella Disney 1950 DVD Review Cinderella Disney 1950 DVD Review Cinderella Disney 1950 DVD Review Cinderella Disney 1950 DVD Review Cinderella Disney 1950 DVD Review Cinderella Disney 1950 DVD Review Cinderella Disney 1950 DVD Review Cinderella Disney 1950 DVD Review Cinderella Disney 1950 DVD Review Cinderella Disney 1950 DVD Review Cinderella Disney 1950 DVD Review Cinderella Disney 1950 DVD Review Cinderella Disney 1950 DVD Review Cinderella Disney 1950 DVD Review Cinderella - Disney - 1950 - DVD Review Cinderella Disney 1950 DVD Review Cinderella Disney 1950 DVD Review Cinderella Disney 1950 DVD Review Cinderella Disney 1950 DVD Review Cinderella Disney 1950 DVD Review Cinderella Disney 1950 DVD Review Cinderella Disney 1950 DVD Review Cinderella Disney 1950 DVD Review Cinderella Disney 1950 DVD Review Cinderella Disney 1950 DVD Review Cinderella Disney 1950 DVD Review Cinderella Disney 1950 DVD Review Cinderella Disney 1950 DVD Review Cinderella Disney 1950 DVD Review Cinderella - Disney - 1950 - DVD Review Cinderella Disney 1950 DVD Review Cinderella Disney 1950 DVD Review Cinderella Disney 1950 DVD Review Cinderella Disney 1950 DVD Review Cinderella Disney 1950 DVD Review Cinderella Disney 1950 DVD Review Cinderella Disney 1950 DVD Review Cinderella Disney 1950 DVD Review Cinderella Disney 1950 DVD Review Cinderella Disney 1950 DVD Review Cinderella Disney 1950 DVD Review Cinderella Disney 1950 DVD Review Cinderella Disney 1950 DVD Review Cinderella Disney 1950 DVD Review Cinderella - Disney - 1950 - DVD Review Cinderella Disney 1950 DVD Review Cinderella Disney 1950 DVD Review Cinderella Disney 1950 DVD Review Cinderella Disney 1950 DVD Review Cinderella Disney 1950 DVD Review Cinderella Disney 1950 DVD Review Cinderella Disney 1950 DVD Review Cinderella Disney 1950 DVD Review Cinderella Disney 1950 DVD Review Cinderella Disney 1950 DVD Review Cinderella Disney 1950 DVD Review Cinderella Disney 1950 DVD Review Cinderella Disney 1950 DVD Review Cinderella Disney 1950 DVD Review Cinderella - Disney - 1950 - DVD Review Cinderella Disney 1950 DVD Review Cinderella Disney 1950 DVD Review Cinderella Disney 1950 DVD Review Cinderella Disney 1950 DVD Review Cinderella Disney 1950 DVD Review Cinderella Disney 1950 DVD Review Cinderella Disney 1950 DVD Review Cinderella Disney 1950 DVD Review Cinderella Disney 1950 DVD Review Cinderella Disney 1950 DVD Review Cinderella Disney 1950 DVD Review Cinderella Disney 1950 DVD Review Cinderella Disney 1950 DVD Review Cinderella Disney 1950 DVD Review Cinderella - Disney - 1950 - DVD Review Cinderella Disney 1950 DVD Review Cinderella Disney 1950 DVD Review Cinderella Disney 1950 DVD Review Cinderella Disney 1950 DVD Review Cinderella Disney 1950 DVD Review Cinderella Disney 1950 DVD Review Cinderella Disney 1950 DVD Review Cinderella Disney 1950 DVD Review Cinderella Disney 1950 DVD Review Cinderella Disney 1950 DVD Review Cinderella Disney 1950 DVD Review Cinderella Disney 1950 DVD Review Cinderella Disney 1950 DVD Review Cinderella Disney 1950 DVD Review Cinderella - Disney - 1950 - DVD Review Cinderella Disney 1950 DVD Review Cinderella Disney 1950 DVD Review Cinderella Disney 1950 DVD Review Cinderella Disney 1950 DVD Review Cinderella Disney 1950 DVD Review Cinderella Disney 1950 DVD Review Cinderella Disney 1950 DVD Review Cinderella Disney 1950 DVD Review Cinderella Disney 1950 DVD Review Cinderella Disney 1950 DVD Review Cinderella Disney 1950 DVD Review Cinderella Disney 1950 DVD Review Cinderella Disney 1950 DVD Review Cinderella Disney 1950 DVD Review Cinderella - Disney - 1950 - DVD Review Cinderella Disney 1950 DVD Review Cinderella Disney 1950 DVD Review Cinderella Disney 1950 DVD Review Cinderella Disney 1950 DVD Review Cinderella Disney 1950 DVD Review Cinderella Disney 1950 DVD Review Cinderella Disney 1950 DVD Review Cinderella Disney 1950 DVD Review Cinderella Disney 1950 DVD Review Cinderella Disney 1950 DVD Review Cinderella Disney 1950 DVD Review Cinderella Disney 1950 DVD Review Cinderella Disney 1950 DVD Review Cinderella Disney 1950 DVD Review Cinderella - Disney - 1950 - DVD Review Cinderella Disney 1950 DVD Review Cinderella Disney 1950 DVD Review Cinderella Disney 1950 DVD Review Cinderella Disney 1950 DVD Review Cinderella Disney 1950 DVD Review Cinderella Disney 1950 DVD Review Cinderella Disney 1950 DVD Review Cinderella Disney 1950 DVD Review Cinderella Disney 1950 DVD Review Cinderella Disney 1950 DVD Review Cinderella Disney 1950 DVD Review Cinderella Disney 1950 DVD Review Cinderella Disney 1950 DVD Review Cinderella Disney 1950 DVD Review Cinderella - Disney - 1950 - DVD Review Cinderella Disney 1950 DVD Review Cinderella Disney 1950 DVD Review Cinderella Disney 1950 DVD Review Cinderella Disney 1950 DVD Review Cinderella Disney 1950 DVD Review Cinderella Disney 1950 DVD Review Cinderella Disney 1950 DVD Review Cinderella Disney 1950 DVD Review Cinderella Disney 1950 DVD Review Cinderella Disney 1950 DVD Review Cinderella Disney 1950 DVD Review Cinderella Disney 1950 DVD Review Cinderella Disney 1950 DVD Review Cinderella Disney 1950 DVD Review Cinderella - Disney - 1950 - DVD Review Cinderella Disney 1950 DVD Review Cinderella Disney 1950 DVD Review Cinderella Disney 1950 DVD Review Cinderella Disney 1950 DVD Review Cinderella Disney 1950 DVD Review Cinderella Disney 1950 DVD Review Cinderella Disney 1950 DVD Review Cinderella Disney 1950 DVD Review Cinderella Disney 1950 DVD Review Cinderella Disney 1950 DVD Review Cinderella Disney 1950 DVD Review Cinderella Disney 1950 DVD Review Cinderella Disney 1950 DVD Review Cinderella Disney 1950 DVD Review Cinderella - Disney - 1950 - DVD Review Cinderella Disney 1950 DVD Review Cinderella Disney 1950 DVD Review Cinderella Disney 1950 DVD Review Cinderella Disney 1950 DVD Review Cinderella Disney 1950 DVD Review Cinderella Disney 1950 DVD Review Cinderella Disney 1950 DVD Review Cinderella Disney 1950 DVD Review Cinderella Disney 1950 DVD Review Cinderella Disney 1950 DVD Review Cinderella Disney 1950 DVD Review Cinderella Disney 1950 DVD Review Cinderella Disney 1950 DVD Review Cinderella Disney 1950 DVD Review Cinderella - Disney - 1950 - DVD Review Cinderella Disney 1950 DVD Review Cinderella Disney 1950 DVD Review Cinderella Disney 1950 DVD Review Cinderella Disney 1950 DVD Review Cinderella Disney 1950 DVD Review Cinderella Disney 1950 DVD Review Cinderella Disney 1950 DVD Review Cinderella Disney 1950 DVD Review Cinderella Disney 1950 DVD Review Cinderella Disney 1950 DVD Review Cinderella Disney 1950 DVD Review Cinderella Disney 1950 DVD Review Cinderella Disney 1950 DVD Review Cinderella Disney 1950 DVD Review Cinderella - Disney - 1950 - DVD Review Cinderella Disney 1950 DVD Review Cinderella Disney 1950 DVD Review Cinderella Disney 1950 DVD Review Cinderella Disney 1950 DVD Review Cinderella Disney 1950 DVD Review Cinderella Disney 1950 DVD Review Cinderella Disney 1950 DVD Review Cinderella Disney 1950 DVD Review Cinderella Disney 1950 DVD Review Cinderella Disney 1950 DVD Review Cinderella Disney 1950 DVD Review Cinderella Disney 1950 DVD Review Cinderella Disney 1950 DVD Review Cinderella Disney 1950 DVD Review Cinderella - Disney - 1950 - DVD Review Cinderella Disney 1950 DVD Review Cinderella Disney 1950 DVD Review Cinderella Disney 1950 DVD Review Cinderella Disney 1950 DVD Review Cinderella Disney 1950 DVD Review Cinderella Disney 1950 DVD Review Cinderella Disney 1950 DVD Review Cinderella Disney 1950 DVD Review Cinderella Disney 1950 DVD Review Cinderella Disney 1950 DVD Review Cinderella Disney 1950 DVD Review Cinderella Disney 1950 DVD Review Cinderella Disney 1950 DVD Review Cinderella Disney 1950 DVD Review