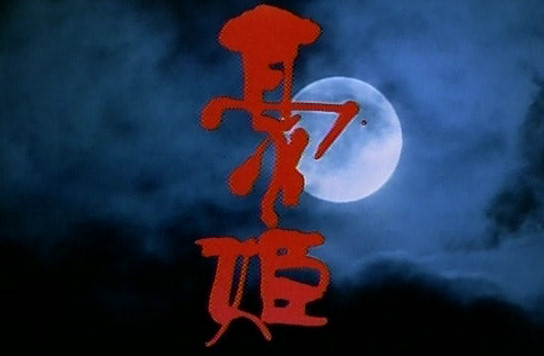 (aka 'Basara - The Princess Goh' or 'Goh-hime')
Directed by Hiroshi Teshigahara
Japan 1992
Basarah - Princess Goh' continues both the plot and the style of Rikyu, a historical drama. The major characters this time are the princess of the title, who is the adopted daughter of Hideyoshi. She seems almost like two different characters, as the action in the film is separated by a jump of several years. The new tea-master, successor to Rikyu, is Oribe, who is a quite different personality, younger, and a little more flamboyant than his predecessor. Another major character is Usu, the gardener of Oribe. His centrality in much of the story, I think, is what tips this film away from the politics and intrigue of Rikyu towards a more character-based drama. There is the usual array of governors and petty warlords to flesh out the political intrigues underlying the story, though they hardly dominate the screen-time, even if essential for the plot.

The photography is superb, and with some stunning outdoor scenes for contrast, it looks even better than Rikyu. The director Teshigahara spent his time between film-making and flower-arranging, of which he was also a master. His eye for detail, shot-framing, colour and movement are superb. I'm glad the plot moved forward relatively slowly, so I had time to take in the visuals. Everything on screen seemed to belong there, like brush-strokes on a masterpiece.

Scenery and sets aside, the actors have been well-cast and convincingly present the story, which seems to repeat similar themes to those of 'Rikyu': political power versus artistic refinement, represented by the tea master and the intricate tea rituals, paraphernalia and etiquette. However, even these emphases seem less strong here than in Rikyu. The characters, accordingly, seem less like types, and more like real people. They do not 'represent' political power vs. artistic refinement so clearly as in Rikyu, and as mentioned above, the significance of Usu, the tea master's gardener, and his reciprocated feelings for the princess, add an additional element of love across class boundaries, though this is never made explicit (thankfully, since is a tired theme, much better left, as here, in the substrata).

Overall, this is essential viewing for anyone that enjoyed 'Rikyu'. If you didn't like 'Rikyu', don't expect anything else from this film. If you can stand slow pace, and enjoy sumptuous visuals, I heartily recommend it, but if you haven't seen 'Rikyu', see it first.

In sum: superb film, well presented. I hope the people at Panorama can release more of his films such as 'The Ruined Map', 'Face of Another', 'Pitfall', 'Summer Soldiers,' and 'Woman in the Dunes'.
Excerpt of Graham's review located on YesAsia HERE
Theatrical Release: April 11th, 1992 - Tokyo
Reviews More Reviews DVD Reviews

DVD Review: Panorama - Region 0 - NTSC
DVD Box Cover

CLICK to order from:

Thinking of buying from YesAsia? CLICK HERE and use THIS UPDATED BEAVER PAGE to source their very best...

Distribution
Panorama Entertainment - Region 0 - NTSC
Runtime
2:21:25
Video
1.82:1 Aspect Ratio
Average Bitrate: 3.34 mb/s
NTSC 720x480 29.97 f/s

NOTE: The Vertical axis represents the bits transferred per second. The Horizontal is the time in minutes.

Bitrate:

Audio
Japanese (Dolby Digital 2.0)
Subtitles
English, Simplified Chinese, None
Features

Release Information:
Studio: Panorama Entertainment

Aspect Ratio: 1.82:1

Edition Details:

• Director Bio (text)
• Director Filmography (text)
• Liner notes playbill handbook

DVD Release Date: May 22nd, 2003
Keep Case
Chapters: 12
| | |
| --- | --- |
| Comments: | Only a tube-acceptable image again - much akin to the transfer of Panorama's Rikyu. Non-progressive and non-anamorphic. I was a little concerned about the aspect ratio but I can find no support that it should be wider - it doesn't appear as though the composition is off or there is any excessive tightness to the frame so it is probably accurate. Subtitles are very weak - many instances of extensive dialogue and minimal text translation. This is Teshigahara's last film and it is visually sumptuous - filled with beauty. I don't foresee a Criterion or anyone else getting this out digitally anytime soon, so, for now, this all we get if you want to see the film. Those who love Teshigahara's cinema should definitely check it out. |
---



DVD Menus

---
Subtitle Sample
Screen Captures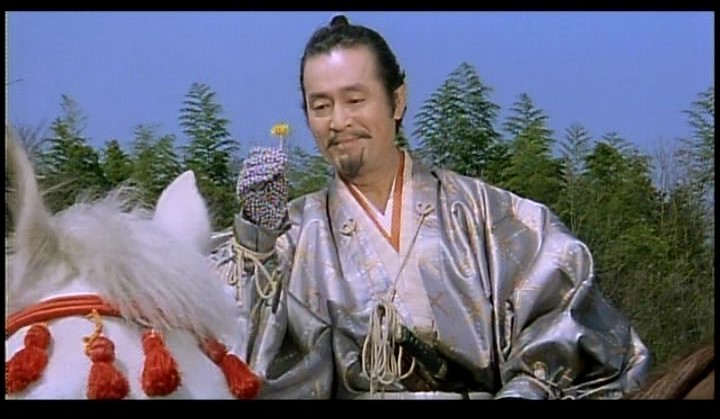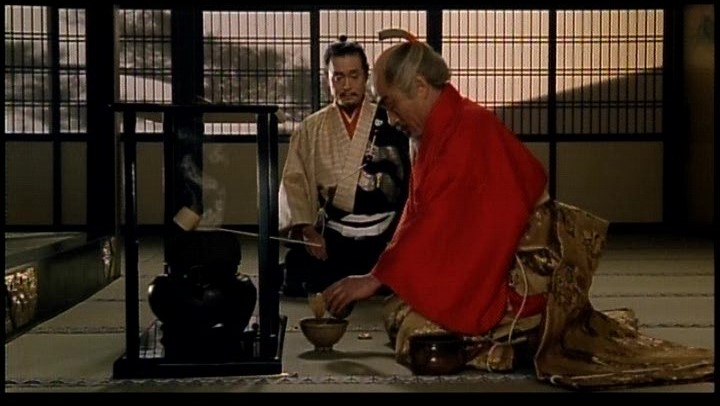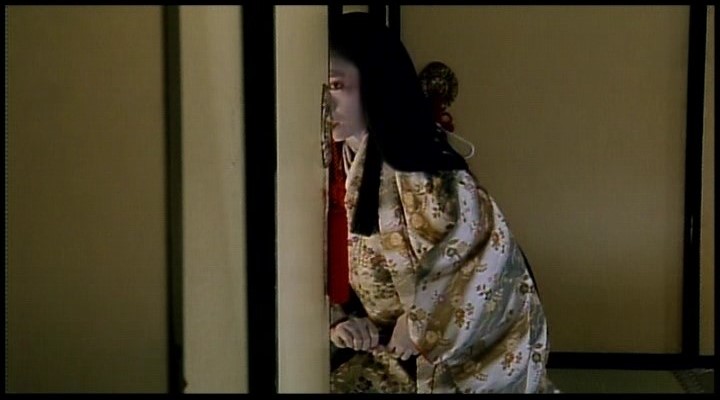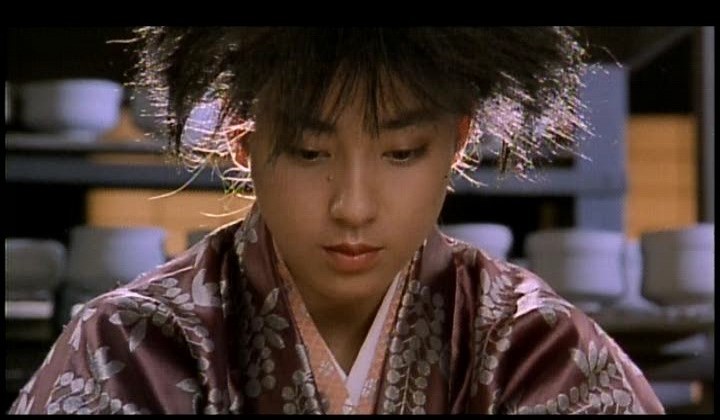 ---
---
DVD Box Cover

CLICK to order from:

Thinking of buying from YesAsia? CLICK HERE and use THIS UPDATED BEAVER PAGE to source their very best...

Distribution
Panorama Home Video - Region 0 - NTSC

---




















DONATIONS Keep DVDBeaver alive:
Mail cheques, money orders, cash to: or CLICK PayPal logo to donate!
Gary Tooze

Mississauga, Ontario,

CANADA
Thank You!
Hiroshi Teshigahara's - Basara - The Princess Goh - DVD Review Hiroshi Teshigahara Basara - The Princess Goh DVD Review Hiroshi Teshigahara Basara - The Princess Goh DVD Review Hiroshi Teshigahara Basara - The Princess Goh DVD Review Hiroshi Teshigahara Basara - The Princess Goh DVD Review Hiroshi Teshigahara Basara - The Princess Goh DVD Review Hiroshi Teshigahara Basara - The Princess Goh DVD Review Hiroshi Teshigahara Basara - The Princess Goh DVD Review Hiroshi Teshigahara Basara - The Princess Goh DVD Review Hiroshi Teshigahara Basara - The Princess Goh DVD Review Hiroshi Teshigahara Basara - The Princess Goh DVD Review Hiroshi Teshigahara's - Basara - The Princess Goh - DVD Review Hiroshi Teshigahara Basara - The Princess Goh DVD Review Hiroshi Teshigahara Basara - The Princess Goh DVD Review Hiroshi Teshigahara Basara - The Princess Goh DVD Review Hiroshi Teshigahara Basara - The Princess Goh DVD Review Hiroshi Teshigahara Basara - The Princess Goh DVD Review Hiroshi Teshigahara Basara - The Princess Goh DVD Review Hiroshi Teshigahara Basara - The Princess Goh DVD Review Hiroshi Teshigahara Basara - The Princess Goh DVD Review Hiroshi Teshigahara Basara - The Princess Goh DVD Review Hiroshi Teshigahara Basara - The Princess Goh DVD Review Hiroshi Teshigahara's - Basara - The Princess Goh - DVD Review Hiroshi Teshigahara Basara - The Princess Goh DVD Review Hiroshi Teshigahara Basara - The Princess Goh DVD Review Hiroshi Teshigahara Basara - The Princess Goh DVD Review Hiroshi Teshigahara Basara - The Princess Goh DVD Review Hiroshi Teshigahara Basara - The Princess Goh DVD Review Hiroshi Teshigahara Basara - The Princess Goh DVD Review Hiroshi Teshigahara Basara - The Princess Goh DVD Review Hiroshi Teshigahara Basara - The Princess Goh DVD Review Hiroshi Teshigahara Basara - The Princess Goh DVD Review Hiroshi Teshigahara Basara - The Princess Goh DVD Review Hiroshi Teshigahara's - Basara - The Princess Goh - DVD Review Hiroshi Teshigahara Basara - The Princess Goh DVD Review Hiroshi Teshigahara Basara - The Princess Goh DVD Review Hiroshi Teshigahara Basara - The Princess Goh DVD Review Hiroshi Teshigahara Basara - The Princess Goh DVD Review Hiroshi Teshigahara Basara - The Princess Goh DVD Review Hiroshi Teshigahara Basara - The Princess Goh DVD Review Hiroshi Teshigahara Basara - The Princess Goh DVD Review Hiroshi Teshigahara Basara - The Princess Goh DVD Review Hiroshi Teshigahara Basara - The Princess Goh DVD Review Hiroshi Teshigahara Basara - The Princess Goh DVD Review Hiroshi Teshigahara's - Basara - The Princess Goh - DVD Review Hiroshi Teshigahara Basara - The Princess Goh DVD Review Hiroshi Teshigahara Basara - The Princess Goh DVD Review Hiroshi Teshigahara Basara - The Princess Goh DVD Review Hiroshi Teshigahara Basara - The Princess Goh DVD Review Hiroshi Teshigahara Basara - The Princess Goh DVD Review Hiroshi Teshigahara Basara - The Princess Goh DVD Review Hiroshi Teshigahara Basara - The Princess Goh DVD Review Hiroshi Teshigahara Basara - The Princess Goh DVD Review Hiroshi Teshigahara Basara - The Princess Goh DVD Review Hiroshi Teshigahara Basara - The Princess Goh DVD Review Hiroshi Teshigahara's - Basara - The Princess Goh - DVD Review Hiroshi Teshigahara Basara - The Princess Goh DVD Review Hiroshi Teshigahara Basara - The Princess Goh DVD Review Hiroshi Teshigahara Basara - The Princess Goh DVD Review Hiroshi Teshigahara Basara - The Princess Goh DVD Review Hiroshi Teshigahara Basara - The Princess Goh DVD Review Hiroshi Teshigahara Basara - The Princess Goh DVD Review Hiroshi Teshigahara Basara - The Princess Goh DVD Review Hiroshi Teshigahara Basara - The Princess Goh DVD Review Hiroshi Teshigahara Basara - The Princess Goh DVD Review Hiroshi Teshigahara Basara - The Princess Goh DVD Review Hiroshi Teshigahara's - Basara - The Princess Goh - DVD Review Hiroshi Teshigahara Basara - The Princess Goh DVD Review Hiroshi Teshigahara Basara - The Princess Goh DVD Review Hiroshi Teshigahara Basara - The Princess Goh DVD Review Hiroshi Teshigahara Basara - The Princess Goh DVD Review Hiroshi Teshigahara Basara - The Princess Goh DVD Review Hiroshi Teshigahara Basara - The Princess Goh DVD Review Hiroshi Teshigahara Basara - The Princess Goh DVD Review Hiroshi Teshigahara Basara - The Princess Goh DVD Review Hiroshi Teshigahara Basara - The Princess Goh DVD Review Hiroshi Teshigahara Basara - The Princess Goh DVD Review Hiroshi Teshigahara's - Basara - The Princess Goh - DVD Review Hiroshi Teshigahara Basara - The Princess Goh DVD Review Hiroshi Teshigahara Basara - The Princess Goh DVD Review Hiroshi Teshigahara Basara - The Princess Goh DVD Review Hiroshi Teshigahara Basara - The Princess Goh DVD Review Hiroshi Teshigahara Basara - The Princess Goh DVD Review Hiroshi Teshigahara Basara - The Princess Goh DVD Review Hiroshi Teshigahara Basara - The Princess Goh DVD Review Hiroshi Teshigahara Basara - The Princess Goh DVD Review Hiroshi Teshigahara Basara - The Princess Goh DVD Review Hiroshi Teshigahara Basara - The Princess Goh DVD Review Hiroshi Teshigahara's - Basara - The Princess Goh - DVD Review Hiroshi Teshigahara Basara - The Princess Goh DVD Review Hiroshi Teshigahara Basara - The Princess Goh DVD Review Hiroshi Teshigahara Basara - The Princess Goh DVD Review Hiroshi Teshigahara Basara - The Princess Goh DVD Review Hiroshi Teshigahara Basara - The Princess Goh DVD Review Hiroshi Teshigahara Basara - The Princess Goh DVD Review Hiroshi Teshigahara Basara - The Princess Goh DVD Review Hiroshi Teshigahara Basara - The Princess Goh DVD Review Hiroshi Teshigahara Basara - The Princess Goh DVD Review Hiroshi Teshigahara Basara - The Princess Goh DVD Review Hiroshi Teshigahara's - Basara - The Princess Goh - DVD Review Hiroshi Teshigahara Basara - The Princess Goh DVD Review Hiroshi Teshigahara Basara - The Princess Goh DVD Review Hiroshi Teshigahara Basara - The Princess Goh DVD Review Hiroshi Teshigahara Basara - The Princess Goh DVD Review Hiroshi Teshigahara Basara - The Princess Goh DVD Review Hiroshi Teshigahara Basara - The Princess Goh DVD Review Hiroshi Teshigahara Basara - The Princess Goh DVD Review Hiroshi Teshigahara Basara - The Princess Goh DVD Review Hiroshi Teshigahara Basara - The Princess Goh DVD Review Hiroshi Teshigahara Basara - The Princess Goh DVD Review Hiroshi Teshigahara's - Basara - The Princess Goh - DVD Review Hiroshi Teshigahara Basara - The Princess Goh DVD Review Hiroshi Teshigahara Basara - The Princess Goh DVD Review Hiroshi Teshigahara Basara - The Princess Goh DVD Review Hiroshi Teshigahara Basara - The Princess Goh DVD Review Hiroshi Teshigahara Basara - The Princess Goh DVD Review Hiroshi Teshigahara Basara - The Princess Goh DVD Review Hiroshi Teshigahara Basara - The Princess Goh DVD Review Hiroshi Teshigahara Basara - The Princess Goh DVD Review Hiroshi Teshigahara Basara - The Princess Goh DVD Review Hiroshi Teshigahara Basara - The Princess Goh DVD Review Hiroshi Teshigahara's - Basara - The Princess Goh - DVD Review Hiroshi Teshigahara Basara - The Princess Goh DVD Review Hiroshi Teshigahara Basara - The Princess Goh DVD Review Hiroshi Teshigahara Basara - The Princess Goh DVD Review Hiroshi Teshigahara Basara - The Princess Goh DVD Review Hiroshi Teshigahara Basara - The Princess Goh DVD Review Hiroshi Teshigahara Basara - The Princess Goh DVD Review Hiroshi Teshigahara Basara - The Princess Goh DVD Review Hiroshi Teshigahara Basara - The Princess Goh DVD Review Hiroshi Teshigahara Basara - The Princess Goh DVD Review Hiroshi Teshigahara Basara - The Princess Goh DVD Review Hiroshi Teshigahara's - Basara - The Princess Goh - DVD Review Hiroshi Teshigahara Basara - The Princess Goh DVD Review Hiroshi Teshigahara Basara - The Princess Goh DVD Review Hiroshi Teshigahara Basara - The Princess Goh DVD Review Hiroshi Teshigahara Basara - The Princess Goh DVD Review Hiroshi Teshigahara Basara - The Princess Goh DVD Review Hiroshi Teshigahara Basara - The Princess Goh DVD Review Hiroshi Teshigahara Basara - The Princess Goh DVD Review Hiroshi Teshigahara Basara - The Princess Goh DVD Review Hiroshi Teshigahara Basara - The Princess Goh DVD Review Hiroshi Teshigahara Basara - The Princess Goh DVD Review