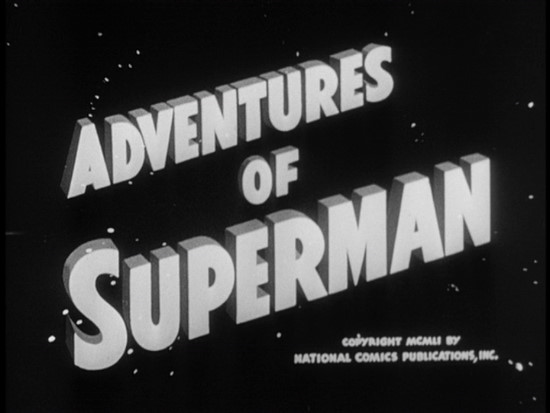 Complete First Season (5 DVDs)

Directed by George Blair, Philip Ford, Thomas Carr etc.
USA 19
52
The legendary Man of Steel assumes the secret identity of Clark Kent, (in low voice) mild-mannered reporter for a great Metropolitan newspaper (The Daily Planet). And with powers and abilities far beyond those of mortal men, he battles for truth and justice as Superman.
This is TV in its infancy but even with all the simplicity that we associate with lesser production features, this still carries its boyhood charm well. Like much television seen in our youth this may not hold to your expectations, but Season One outshines the other years most assuredly. We bond with the one-dimensional characters over multiple episodes with the good natured Jimmy Olson, cantankerous editor Perry White, career-oriented Lois Lane and sharp but prudent Clark. It is funny how addictive these shows are and how quickly a whole disc of them seems to fly by during viewing. Of course only a child could forgive the obliviousness of everyone in regards to Superman and Kent's likeness... aaahhhhh TV of the 50's - pure, gentle and lovable. If this show meant anything to you in your younger days, the first season is a must-own.
TV Premiere: September 19th, 1952
DVD Review: Warner - Region 1, 2, 3, 4 - NTSC
DVD Box Cover

CLICK to order from:

Distribution
Warner Home Video - Region 1, 2, 3, 4 - NTSC
Runtime
26 Episodes X 25:20 + extras = over 14 hours
Video
1.33:1 Original Aspect Ratio
Average Bitrate: 5.57 mb/s
NTSC 720x480 29.97 f/s

NOTE: The Vertical axis represents the bits transferred per second. The Horizontal is the time in minutes.

Bitrate:

Audio
English (Dolby Digital 1.0)
Subtitles
English, Spanish, French, None
Features

Release Information:
Studio: Warner Home Video

Aspect Ratio:
Original aspect Ratio 1.33:1

Edition Details:

• Disc 1
"Superman on Earth"
"The Haunted Lighthouse"
"The Case of the Talkative Dummy"
"The Mystery of the Broken Statues"
"The Monkey Mystery"
"A Night of Terror"

• Disc 2
"The Birthday Letter"
"The Mind Machine"
"Rescue"
"The Secret of Superman"
"No Holds Barred"
"The Deserted Village"

• Disc 3
"The Stolen Costume"
"Treasure of the Incas"
"Double Trouble"
"Mystery in Wax"
"The Runaway Robot"
"Drums of Death"

• Disc 4
"The Evil Three"
"Riddle of the Chinese Jade"
"The Human Bomb"
"Czar of the Underworld"
"The Ghost Wolf"
"Crime Wave"

• Disc 5
"Unknown People, Part 1"
"Unknown People, Part 2" (Superman and the Mole Men theatrical movie with Reeves and Coates' first team-up)
Featurette: "From Inkwell to Backlot" retrospective
Vintage George Reeves short called "Pony Express Days"
Original Kellogg's Cereal Commercials
Selected Commentary Tracks by 'Super-Experts'

DVD Release Date: October 18th, 2005
Keep Case
Chapters: 4 X 26
Comments:

Most episodes look exceptional (see captures below) but a few are more damaged - especially "The Stolen Costume" on disc 3 which has seen better days. I am still trying to determine if these are the full episodes, not the parsed syndicated ones. If we can find that out we will post here. Overall this is a great set, very worthy of the Man of Steel. Decent audio, excellent optional subtitles and some relevant extra features including "Superman and the Mole Men" as well as some very detailed but sporadically placed commentaries. There's an informative documentary, with comments from Superman experts and a very old Jack Larson (who played Jimmy Olsen on the show). I can't see how Warner could have made this much better. out of

NOTE: In Canada Disc 4 has been duplicated with the content of Disc 5 and is being replaced by Warner.

We are writing about your recent purchase of the DVD set "The Adventures of Superman: The Complete First Season." It has recently come to our attention that Disc 4 of this set has the same content as Disc 5.

Warner Bros. has offered to send you a replacement DVD free of charge.

Please e-mail Warner Bros. at CustomerService@warnerbros.com and let them know your mailing address and that you're requesting a replacement Disc 4 of "The Adventures of Superman: The Complete First Season" DVD set.

All new sets purchased have been replaced with the proper content.
---



DVD Menus

---
Subtitle Sample
Screen Captures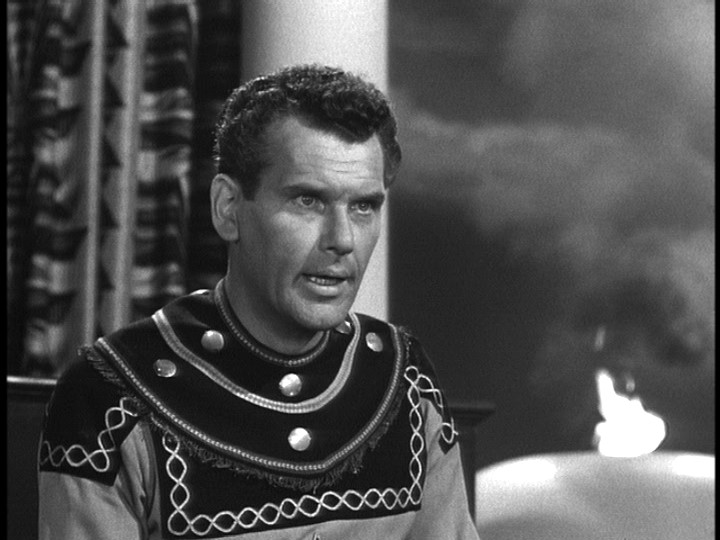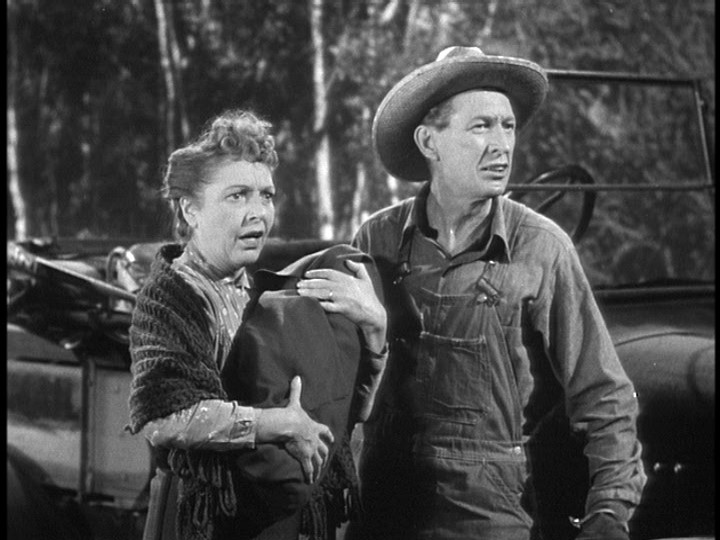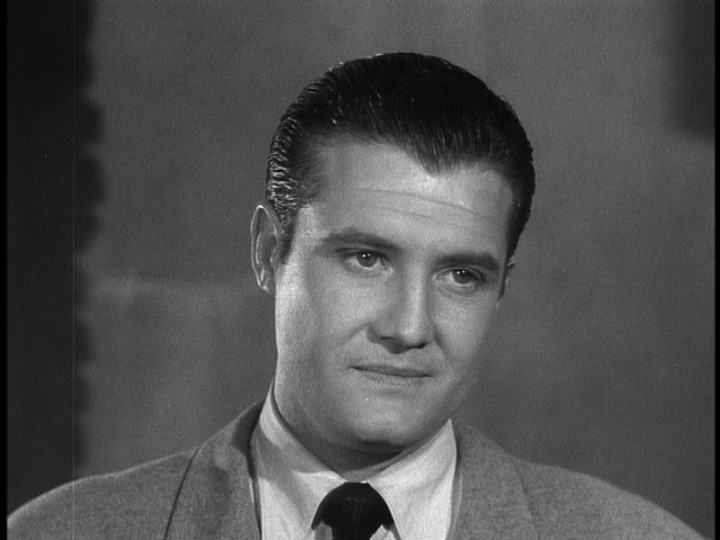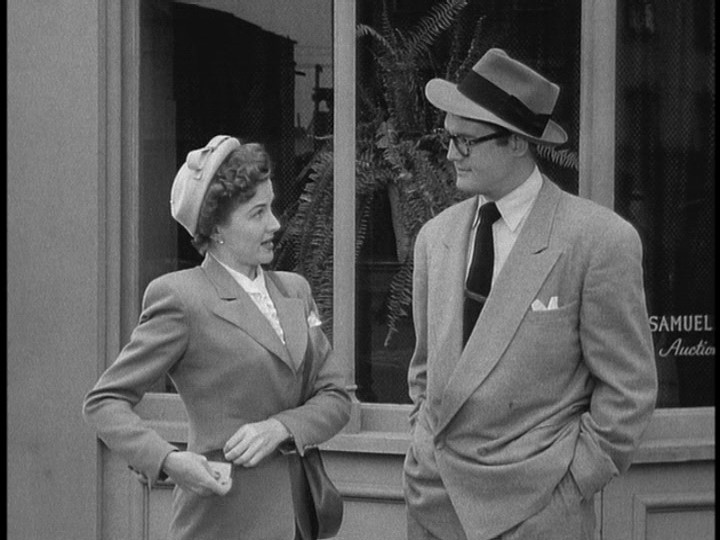 ---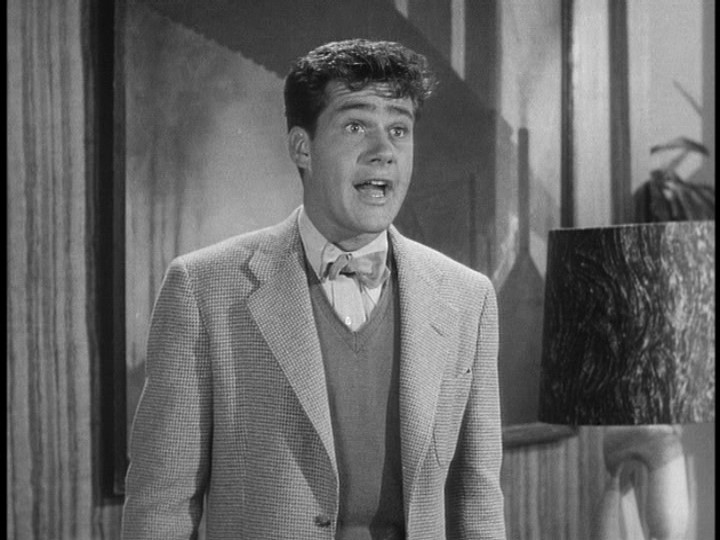 DONATIONS Keep DVDBeaver alive:
Mail cheques, money orders, cash to: or CLICK PayPal logo to donate!
Gary Tooze

Mississauga, Ontario,

CANADA
Thank You!
Adventures of Superman - George Reeves - DVD Review Adventures of Superman George Reeves DVD Review Adventures of Superman George Reeves DVD Review Adventures of Superman George Reeves DVD Review Adventures of Superman George Reeves DVD Review Adventures of Superman George Reeves DVD Review Adventures of Superman George Reeves DVD Review Adventures of Superman George Reeves DVD Review Adventures of Superman George Reeves DVD Review Adventures of Superman George Reeves DVD Review Adventures of Superman George Reeves DVD Review Adventures of Superman - George Reeves - DVD Review Adventures of Superman George Reeves DVD Review Adventures of Superman George Reeves DVD Review Adventures of Superman George Reeves DVD Review Adventures of Superman George Reeves DVD Review Adventures of Superman George Reeves DVD Review Adventures of Superman George Reeves DVD Review Adventures of Superman George Reeves DVD Review Adventures of Superman George Reeves DVD Review Adventures of Superman George Reeves DVD Review Adventures of Superman George Reeves DVD Review Adventures of Superman - George Reeves - DVD Review Adventures of Superman George Reeves DVD Review Adventures of Superman George Reeves DVD Review Adventures of Superman George Reeves DVD Review Adventures of Superman George Reeves DVD Review Adventures of Superman George Reeves DVD Review Adventures of Superman George Reeves DVD Review Adventures of Superman George Reeves DVD Review Adventures of Superman George Reeves DVD Review Adventures of Superman George Reeves DVD Review Adventures of Superman George Reeves DVD Review Adventures of Superman - George Reeves - DVD Review Adventures of Superman George Reeves DVD Review Adventures of Superman George Reeves DVD Review Adventures of Superman George Reeves DVD Review Adventures of Superman George Reeves DVD Review Adventures of Superman George Reeves DVD Review Adventures of Superman George Reeves DVD Review Adventures of Superman George Reeves DVD Review Adventures of Superman George Reeves DVD Review Adventures of Superman George Reeves DVD Review Adventures of Superman George Reeves DVD Review Adventures of Superman - George Reeves - DVD Review Adventures of Superman George Reeves DVD Review Adventures of Superman George Reeves DVD Review Adventures of Superman George Reeves DVD Review Adventures of Superman George Reeves DVD Review Adventures of Superman George Reeves DVD Review Adventures of Superman George Reeves DVD Review Adventures of Superman George Reeves DVD Review Adventures of Superman George Reeves DVD Review Adventures of Superman George Reeves DVD Review Adventures of Superman George Reeves DVD Review Adventures of Superman - George Reeves - DVD Review Adventures of Superman George Reeves DVD Review Adventures of Superman George Reeves DVD Review Adventures of Superman George Reeves DVD Review Adventures of Superman George Reeves DVD Review Adventures of Superman George Reeves DVD Review Adventures of Superman George Reeves DVD Review Adventures of Superman George Reeves DVD Review Adventures of Superman George Reeves DVD Review Adventures of Superman George Reeves DVD Review Adventures of Superman George Reeves DVD Review Adventures of Superman - George Reeves - DVD Review Adventures of Superman George Reeves DVD Review Adventures of Superman George Reeves DVD Review Adventures of Superman George Reeves DVD Review Adventures of Superman George Reeves DVD Review Adventures of Superman George Reeves DVD Review Adventures of Superman George Reeves DVD Review Adventures of Superman George Reeves DVD Review Adventures of Superman George Reeves DVD Review Adventures of Superman George Reeves DVD Review Adventures of Superman George Reeves DVD Review Adventures of Superman - George Reeves - DVD Review Adventures of Superman George Reeves DVD Review Adventures of Superman George Reeves DVD Review Adventures of Superman George Reeves DVD Review Adventures of Superman George Reeves DVD Review Adventures of Superman George Reeves DVD Review Adventures of Superman George Reeves DVD Review Adventures of Superman George Reeves DVD Review Adventures of Superman George Reeves DVD Review Adventures of Superman George Reeves DVD Review Adventures of Superman George Reeves DVD Review Adventures of Superman - George Reeves - DVD Review Adventures of Superman George Reeves DVD Review Adventures of Superman George Reeves DVD Review Adventures of Superman George Reeves DVD Review Adventures of Superman George Reeves DVD Review Adventures of Superman George Reeves DVD Review Adventures of Superman George Reeves DVD Review Adventures of Superman George Reeves DVD Review Adventures of Superman George Reeves DVD Review Adventures of Superman George Reeves DVD Review Adventures of Superman George Reeves DVD Review Adventures of Superman - George Reeves - DVD Review Adventures of Superman George Reeves DVD Review Adventures of Superman George Reeves DVD Review Adventures of Superman George Reeves DVD Review Adventures of Superman George Reeves DVD Review Adventures of Superman George Reeves DVD Review Adventures of Superman George Reeves DVD Review Adventures of Superman George Reeves DVD Review Adventures of Superman George Reeves DVD Review Adventures of Superman George Reeves DVD Review Adventures of Superman George Reeves DVD Review Adventures of Superman - George Reeves - DVD Review Adventures of Superman George Reeves DVD Review Adventures of Superman George Reeves DVD Review Adventures of Superman George Reeves DVD Review Adventures of Superman George Reeves DVD Review Adventures of Superman George Reeves DVD Review Adventures of Superman George Reeves DVD Review Adventures of Superman George Reeves DVD Review Adventures of Superman George Reeves DVD Review Adventures of Superman George Reeves DVD Review Adventures of Superman George Reeves DVD Review Adventures of Superman - George Reeves - DVD Review Adventures of Superman George Reeves DVD Review Adventures of Superman George Reeves DVD Review Adventures of Superman George Reeves DVD Review Adventures of Superman George Reeves DVD Review Adventures of Superman George Reeves DVD Review Adventures of Superman George Reeves DVD Review Adventures of Superman George Reeves DVD Review Adventures of Superman George Reeves DVD Review Adventures of Superman George Reeves DVD Review Adventures of Superman George Reeves DVD Review Adventures of Superman - George Reeves - DVD Review Adventures of Superman George Reeves DVD Review Adventures of Superman George Reeves DVD Review Adventures of Superman George Reeves DVD Review Adventures of Superman George Reeves DVD Review Adventures of Superman George Reeves DVD Review Adventures of Superman George Reeves DVD Review Adventures of Superman George Reeves DVD Review Adventures of Superman George Reeves DVD Review Adventures of Superman George Reeves DVD Review Adventures of Superman George Reeves DVD Review Adventures of Superman - George Reeves - DVD Review Adventures of Superman George Reeves DVD Review Adventures of Superman George Reeves DVD Review Adventures of Superman George Reeves DVD Review Adventures of Superman George Reeves DVD Review Adventures of Superman George Reeves DVD Review Adventures of Superman George Reeves DVD Review Adventures of Superman George Reeves DVD Review Adventures of Superman George Reeves DVD Review Adventures of Superman George Reeves DVD Review Adventures of Superman George Reeves DVD Review Adventures of Superman - George Reeves - DVD Review Adventures of Superman George Reeves DVD Review Adventures of Superman George Reeves DVD Review Adventures of Superman George Reeves DVD Review Adventures of Superman George Reeves DVD Review Adventures of Superman George Reeves DVD Review Adventures of Superman George Reeves DVD Review Adventures of Superman George Reeves DVD Review Adventures of Superman George Reeves DVD Review Adventures of Superman George Reeves DVD Review Adventures of Superman George Reeves DVD Review Adventures of Superman - George Reeves - DVD Review Adventures of Superman George Reeves DVD Review Adventures of Superman George Reeves DVD Review Adventures of Superman George Reeves DVD Review Adventures of Superman George Reeves DVD Review Adventures of Superman George Reeves DVD Review Adventures of Superman George Reeves DVD Review Adventures of Superman George Reeves DVD Review Adventures of Superman George Reeves DVD Review Adventures of Superman George Reeves DVD Review Adventures of Superman George Reeves DVD Review Adventures of Superman - George Reeves - DVD Review Adventures of Superman George Reeves DVD Review Adventures of Superman George Reeves DVD Review Adventures of Superman George Reeves DVD Review Adventures of Superman George Reeves DVD Review Adventures of Superman George Reeves DVD Review Adventures of Superman George Reeves DVD Review Adventures of Superman George Reeves DVD Review Adventures of Superman George Reeves DVD Review Adventures of Superman George Reeves DVD Review Adventures of Superman George Reeves DVD Review