WE NEED YOUR HELP!
We have started a Patreon page with the hopes that some of our followers would be willing to donate to keep DVDBeaver alive. We are a small niche, so your generosity is vital to our existence.

To those that are unfamiliar, Patreon is a secure/verified third-party service where users can agree to a monthly donation via credit card or PayPal by clicking the button below.






| | |
| --- | --- |
| | S E A R C H D V D B e a v e r |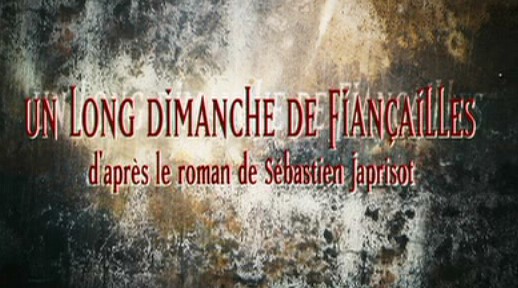 (aka 'A Very Long Engagement')
directed by Jean-Pierre Jeunet
France 2004
In the closing days of World War I, Mathilde Donnay's greatest fight is about to begin as she goes in search of the man she loves, a man she has been told has died in A Very Long Engagement. If Manech were dead, Mathilde would know. Mathilde (Audrey Tautou--Amélie) receives word that her fiancé, Manech (Gaspard Ulliel), is one of five soldiers court-martialed for intentionally wounding themselves and pushed out to an almost-certain death in the no-man's land armies. Unwilling to accept that Manech is lost to her forever, Mathilde begins an extraordinary journey to discover the fate of her lover. At each turn, Mathilde encounters another, different, variation of how Manech must have spent his final days ... yet Mathilde never gives up and never lets go.
Posters
Theatrical Release: October 27th, 2004
Reviews More Reviews DVD Reviews
DVD Review: Warner (2-disc) - Region 1 - NTSC
DVD Box Cover

CLICK to order from:

Distribution
Warner Home Video - Region 1 - NTSC
Runtime
2:13:08
Video
2.35:1 Original Aspect Ratio
Average Bitrate: 6.12 mb/s
NTSC 720x480 29.97 f/s

NOTE: The Vertical axis represents the bits transferred per second. The Horizontal is the time in minutes.

Bitrate:

Audio
French (Dolby Digital 5.1)
Subtitles
English, French, Spanish, None
Features

Release Information:
Studio: Warner Home Video

Aspect Ratio:
Original aspect Ratio 2.35:1

Edition Details:

• Audio Commentary by Director Jean-Pierre Jeunet
• The Making of "A Very Long Engagement"
Paris in the 20's
• Before the Explosion: a documentary about the Zeppelin explosion
• Deleted Scenes

DVD Release Date: July 12th, 2005
Double Slim Keep Case
Chapters: 39
| | |
| --- | --- |
| Comments: | Certainly a most beautifully shot film. I could have taken several more screen captures. We hope to compare this to the alternate DVD versions at some point. There is an intentional orange haze over much of the film and it is translated well to this Region 1 DVD package. Again a very thick, heavy appearance to the image becomes a function of style and seems appropriate considering the time period of the film. Subtitles are excellent as is the 5.1 original audio track, the motion menus look marvelous but my only complaint might be the extensive time it takes for their animations to enact - very slow. Commentary by the director - that I have not yet completed but the 2nd disc extras are top notch - in fact the whole DVD is a wonderful package by Warner - doing their utmost to stay astride with Criterion. We recommend! out of |
---
DVD Menus
---
Subtitle Sample
Screen Captures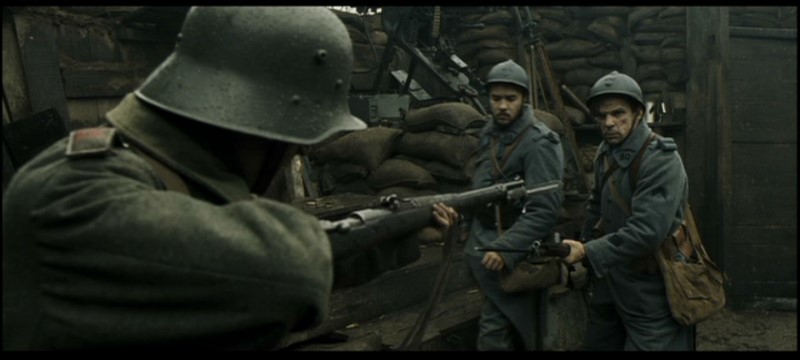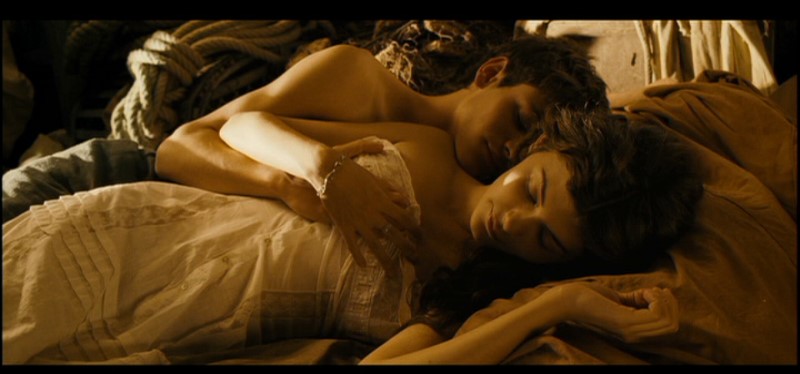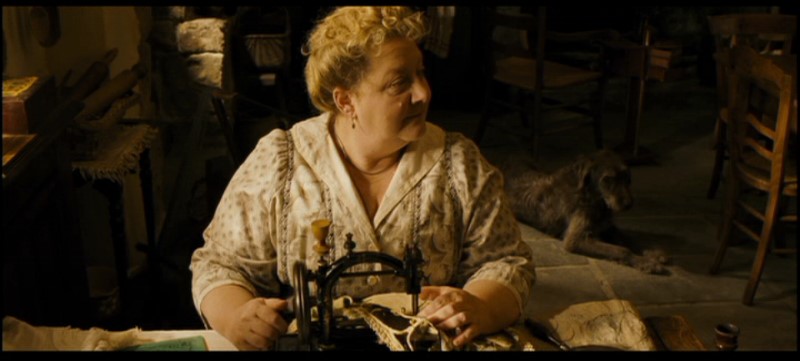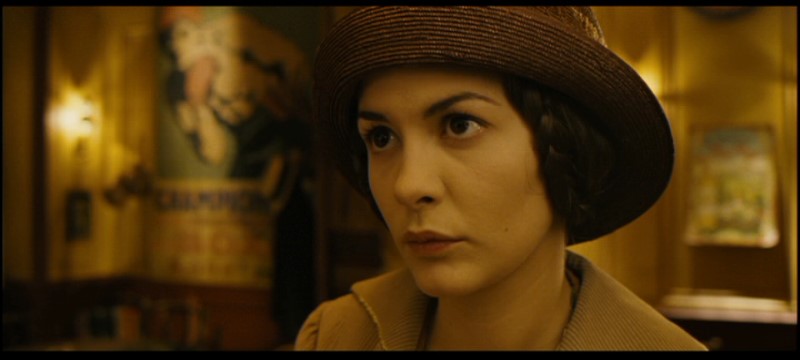 ---
---






Jean-Pierre Jeunet's A Very Long Engagement DVD Review Jean-Pierre Jeunet A Very Long Engagement DVD Review Jean-Pierre Jeunet A Very Long Engagement DVD Review Jean-Pierre Jeunet A Very Long Engagement DVD Review Jean-Pierre Jeunet A Very Long Engagement DVD Review Jean-Pierre Jeunet A Very Long Engagement DVD Review Jean-Pierre Jeunet A Very Long Engagement DVD Review Jean-Pierre Jeunet A Very Long Engagement DVD Review Jean-Pierre Jeunet A Very Long Engagement DVD Review Jean-Pierre Jeunet A Very Long Engagement DVD Review Jean-Pierre Jeunet A Very Long Engagement DVD Review Jean-Pierre Jeunet's A Very Long Engagement DVD Review Jean-Pierre Jeunet A Very Long Engagement DVD Review Jean-Pierre Jeunet A Very Long Engagement DVD Review Jean-Pierre Jeunet A Very Long Engagement DVD Review Jean-Pierre Jeunet A Very Long Engagement DVD Review Jean-Pierre Jeunet A Very Long Engagement DVD Review Jean-Pierre Jeunet A Very Long Engagement DVD Review Jean-Pierre Jeunet A Very Long Engagement DVD Review Jean-Pierre Jeunet A Very Long Engagement DVD Review Jean-Pierre Jeunet A Very Long Engagement DVD Review Jean-Pierre Jeunet A Very Long Engagement DVD ReviewJean-Pierre Jeunet's A Very Long Engagement DVD Review Jean-Pierre Jeunet A Very Long Engagement DVD Review Jean-Pierre Jeunet A Very Long Engagement DVD Review Jean-Pierre Jeunet A Very Long Engagement DVD Review Jean-Pierre Jeunet A Very Long Engagement DVD Review Jean-Pierre Jeunet A Very Long Engagement DVD Review Jean-Pierre Jeunet A Very Long Engagement DVD Review Jean-Pierre Jeunet A Very Long Engagement DVD Review Jean-Pierre Jeunet A Very Long Engagement DVD Review Jean-Pierre Jeunet A Very Long Engagement DVD Review Jean-Pierre Jeunet A Very Long Engagement DVD ReviewJean-Pierre Jeunet's A Very Long Engagement DVD Review Jean-Pierre Jeunet A Very Long Engagement DVD Review Jean-Pierre Jeunet A Very Long Engagement DVD Review Jean-Pierre Jeunet A Very Long Engagement DVD Review Jean-Pierre Jeunet A Very Long Engagement DVD Review Jean-Pierre Jeunet A Very Long Engagement DVD Review Jean-Pierre Jeunet A Very Long Engagement DVD Review Jean-Pierre Jeunet A Very Long Engagement DVD Review Jean-Pierre Jeunet A Very Long Engagement DVD Review Jean-Pierre Jeunet A Very Long Engagement DVD Review Jean-Pierre Jeunet A Very Long Engagement DVD ReviewJean-Pierre Jeunet's A Very Long Engagement DVD Review Jean-Pierre Jeunet A Very Long Engagement DVD Review Jean-Pierre Jeunet A Very Long Engagement DVD Review Jean-Pierre Jeunet A Very Long Engagement DVD Review Jean-Pierre Jeunet A Very Long Engagement DVD Review Jean-Pierre Jeunet A Very Long Engagement DVD Review Jean-Pierre Jeunet A Very Long Engagement DVD Review Jean-Pierre Jeunet A Very Long Engagement DVD Review Jean-Pierre Jeunet A Very Long Engagement DVD Review Jean-Pierre Jeunet A Very Long Engagement DVD Review Jean-Pierre Jeunet A Very Long Engagement DVD ReviewJean-Pierre Jeunet's A Very Long Engagement DVD Review Jean-Pierre Jeunet A Very Long Engagement DVD Review Jean-Pierre Jeunet A Very Long Engagement DVD Review Jean-Pierre Jeunet A Very Long Engagement DVD Review Jean-Pierre Jeunet A Very Long Engagement DVD Review Jean-Pierre Jeunet A Very Long Engagement DVD Review Jean-Pierre Jeunet A Very Long Engagement DVD Review Jean-Pierre Jeunet A Very Long Engagement DVD Review Jean-Pierre Jeunet A Very Long Engagement DVD Review Jean-Pierre Jeunet A Very Long Engagement DVD Review Jean-Pierre Jeunet A Very Long Engagement DVD ReviewJean-Pierre Jeunet's A Very Long Engagement DVD Review Jean-Pierre Jeunet A Very Long Engagement DVD Review Jean-Pierre Jeunet A Very Long Engagement DVD Review Jean-Pierre Jeunet A Very Long Engagement DVD Review Jean-Pierre Jeunet A Very Long Engagement DVD Review Jean-Pierre Jeunet A Very Long Engagement DVD Review Jean-Pierre Jeunet A Very Long Engagement DVD Review Jean-Pierre Jeunet A Very Long Engagement DVD Review Jean-Pierre Jeunet A Very Long Engagement DVD Review Jean-Pierre Jeunet A Very Long Engagement DVD Review Jean-Pierre Jeunet A Very Long Engagement DVD ReviewJean-Pierre Jeunet's A Very Long Engagement DVD Review Jean-Pierre Jeunet A Very Long Engagement DVD Review Jean-Pierre Jeunet A Very Long Engagement DVD Review Jean-Pierre Jeunet A Very Long Engagement DVD Review Jean-Pierre Jeunet A Very Long Engagement DVD Review Jean-Pierre Jeunet A Very Long Engagement DVD Review Jean-Pierre Jeunet A Very Long Engagement DVD Review Jean-Pierre Jeunet A Very Long Engagement DVD Review Jean-Pierre Jeunet A Very Long Engagement DVD Review Jean-Pierre Jeunet A Very Long Engagement DVD Review Jean-Pierre Jeunet A Very Long Engagement DVD ReviewJean-Pierre Jeunet's A Very Long Engagement DVD Review Jean-Pierre Jeunet A Very Long Engagement DVD Review Jean-Pierre Jeunet A Very Long Engagement DVD Review Jean-Pierre Jeunet A Very Long Engagement DVD Review Jean-Pierre Jeunet A Very Long Engagement DVD Review Jean-Pierre Jeunet A Very Long Engagement DVD Review Jean-Pierre Jeunet A Very Long Engagement DVD Review Jean-Pierre Jeunet A Very Long Engagement DVD Review Jean-Pierre Jeunet A Very Long Engagement DVD Review Jean-Pierre Jeunet A Very Long Engagement DVD Review Jean-Pierre Jeunet A Very Long Engagement DVD ReviewJean-Pierre Jeunet's A Very Long Engagement DVD Review Jean-Pierre Jeunet A Very Long Engagement DVD Review Jean-Pierre Jeunet A Very Long Engagement DVD Review Jean-Pierre Jeunet A Very Long Engagement DVD Review Jean-Pierre Jeunet A Very Long Engagement DVD Review Jean-Pierre Jeunet A Very Long Engagement DVD Review Jean-Pierre Jeunet A Very Long Engagement DVD Review Jean-Pierre Jeunet A Very Long Engagement DVD Review Jean-Pierre Jeunet A Very Long Engagement DVD Review Jean-Pierre Jeunet A Very Long Engagement DVD Review Jean-Pierre Jeunet A Very Long Engagement DVD Review