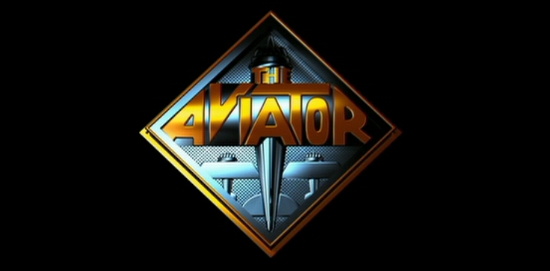 directed by Martin Scorsese

USA / Japan / Germany 2004
There's no overestimating the contributions Martin Scorsese has made to American cinephilia. More than just a moviemaker, he has been a restless, tireless gadfly nagging the memory-loss culture around him to hold onto the past. Italian neo-realism, Michael Powell, film preservation, John Cassavetes, the blues, the reputations of studio auteurs like William Wellman and Sam Fuller—he devotes so much celluloid and interview time to his various causes it's a wonder he can find the time to make his own films. Now, Scorsese the director finally has an opportunity to cannonball into the old Hollywood he knows so well; hard as it is to believe, The Aviator is the first non-documentary feature in the man's canon to serenade the act of making cinema.

Or at least in part—however much a Hollywood gossip page ubiquity, Howard Hughes was hardly a vital Hollywood producer (ruled by erratic and exploitative instincts), and can barely qualify as a director. (His two credits, 1930's Hell's Angels and 1943's The Outlaw, are woeful and sensationalistic claptrap.) Hughes is more accurately remembered as a half-baked engineer, an irresponsible pilot, an underhanded billionaire capitalist, and most spectacularly, a world-class neurotic whose famous descent into unwashed, paranoid junkie madness in the years before his death assured his notoriety after many other late industrialists had faded from the country's consciousness.

The Aviator, working with a script by John Logan (Gladiator, The Last Samurai), skims the surface, of course. Hughes (Leonardo DiCaprio) is a paradigmatic brash young powermonger, spitting out orders, puzzling his minions with his mania for details, courting starlets. As is de rigueur for its genre, the movie's narrative feels like a long string of boxcars—incidents from the Hughes biography are dutifully re-enacted: meeting Katharine Hepburn, conceiving of the Spruce Goose, crashing the XF-11, "discovering" the 15-year-old Faith Domergue, defending himself against accusations of war profiteering. Meanwhile, the parlor-game-casting cameos demonstrate the futility of reincarnating yesteryear's icons by way of today's movie stars (holy Toledo, Kate Beckinsale is no Ava Gardner). Scorsese has an Oktoberfest with the period ambience, as he did in New York, New York, orchestrating busy crowds, swooping his camera through the Tinseltown chintz, and staging frantic overlapping patter across dinner tables like Howard Hawks eagerly returned from the grave.
Excerpt from Michael Atkinson's review at The Village Voice located HERE
Posters
Theatrical Release: December 14th, 2004
Reviews More Reviews DVD Reviews
DVD Review: Warner (widescreen - 2-disc) - Region 1 - NTSC
DVD Box Cover

CLICK to order from:

Distribution
Warner Home Video - Region 1 - NTSC
Runtime
2:49:55
Video
2.31:1 Aspect Ratio
Average Bitrate: 6.3 mb/s
NTSC 720x480 29.97 f/s

NOTE: The Vertical axis represents the bits transferred per second. The Horizontal is the time in minutes.

Bitrate:

Audio
English (Dolby Digital 5.1), DUB: French (Dolby Digital 2.0 Stereo)
Subtitles
English, Spanish, French, None
Features

Release Information:
Studio: Warner Home Video

Aspect Ratio: 2.31:1

Edition Details:

• Commentary by director Martin Scorsese

Disc 2
• Deleted scene: Howard Tells Ava About His Car Accident
• A Life Without Limits: The Making of The Aviator
• The Role of Howard Hughes in Aviation History
• Modern Marvels: Howard Hughes, A Documentary by the History Channel
• The Visual Effects of The Aviator
• The Affliction of Howard Hughes: Obsessive Compulsive Disorder
• The Age of Glamour: The Hair And Makeup of The Aviator
• Costuming The Aviator: The Work of Sandy Powell
• Constructing The Aviator: The Work of Dante Ferretti
• An evening with Leonardo DiCaprio and Alan Alda
• OCD Panel Discussion With Leonardo DiCaprio, Martin Scorsese, and Howard Hughes' Widow Terry Moore
• Still Gallery
• Scoring The Aviator: The Work Of Howard Shore
• The Wainwright Family - Loudon, Rufus and Martha


• Number of discs: 2

DVD Release Date: May 24th, 2005
Double Slim Keep Case
Chapters: 32
Comments:

I suppose that colors are one of the big stars of this film and also the DVD production. Bright pastels flourish throughout and the image that is approaching reference quality benefits the DVD-ophile. Contrast is good and black levels are piercing. Sharpness is as exacting as expected from a recent major film.

Now, I'm supposed to critique this disc, so here it goes - I would say if there is a failing, that it can tend to look a little saturated at times. This 'heavy' appearance is certainly appropriate and intended for the film, but to the extent that it is - it might be overwhelming for some. My other quandary - albeit small - are the overcrowded extras - like a DVD that intends to appeal to everyone, this disc is stacked - no, beyond stacked. Many are superfluous and a few are even non-progressively transferred ("making of" for example). But my complaints are very minor and the subtitles, audio and commentary as everything else technical associated with this disc are stupendous. Price ain't bad either for such a package. We give it a strong recommendation. If only Tarkovsky's ouvre could be as sexily produced on the DVD medium.
---



DVD Menus

| | |
| --- | --- |
| | |
| | |


DVD Menus (Disc 2)
---
Subtitle Sample
Screen Captures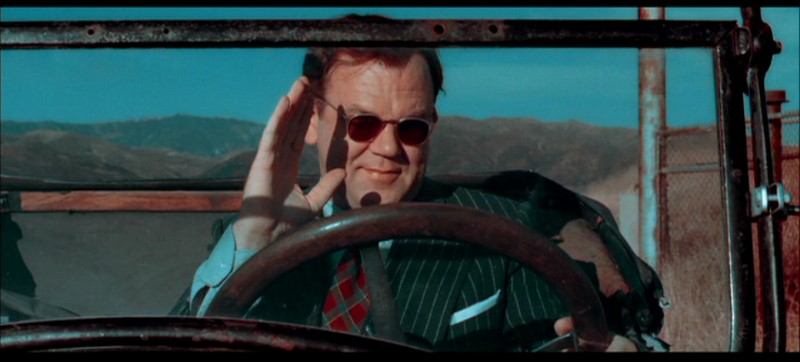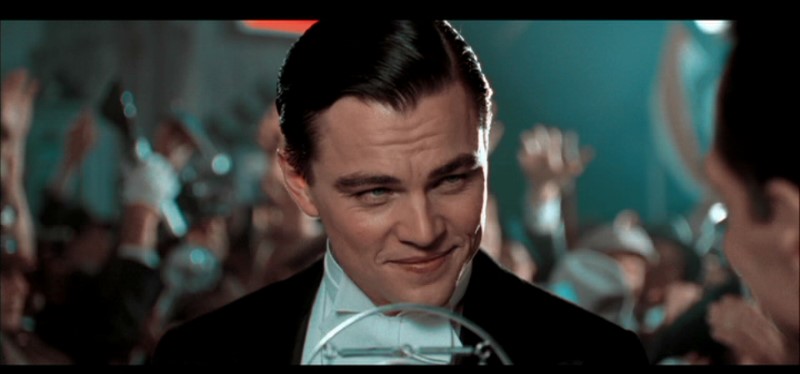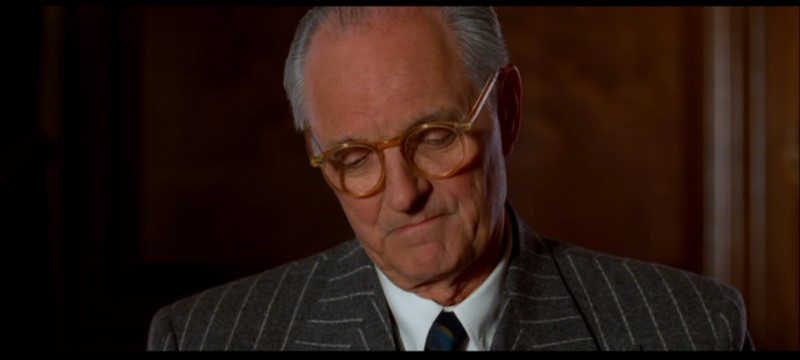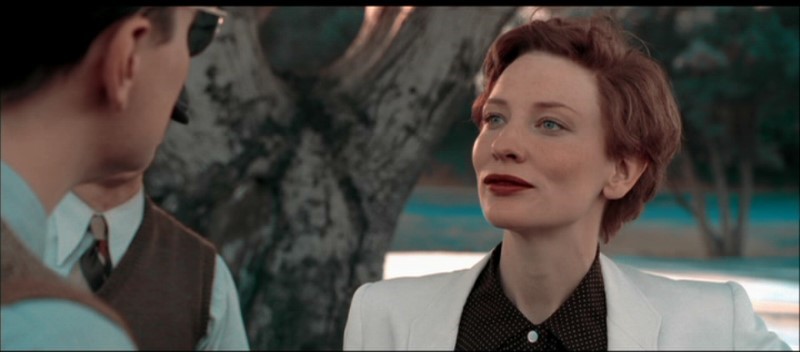 Martin Scorsese's The Aviator - Warner - Region 1,2,3,4- NTSC Leonardo DiCaprio Howard Hughes DVD Review Martin Scorsese The Aviator Leonardo DiCaprio Howard Hughes DVD Review Martin Scorsese The Aviator Leonardo DiCaprio Howard Hughes DVD Review Martin Scorsese The Aviator Leonardo DiCaprio Howard Hughes DVD Review Martin Scorsese The Aviator Leonardo DiCaprio Howard Hughes DVD Review Martin Scorsese The Aviator Leonardo DiCaprio Howard Hughes DVD Review Martin Scorsese The Aviator Leonardo DiCaprio Howard Hughes DVD Review Martin Scorsese The Aviator Leonardo DiCaprio Howard Hughes DVD Review Martin Scorsese's The Aviator - Warner - Region 1,2,3,4- NTSC Leonardo DiCaprio Howard Hughes DVD Review Martin Scorsese The Aviator Leonardo DiCaprio Howard Hughes DVD Review Martin Scorsese The Aviator Leonardo DiCaprio Howard Hughes DVD Review Martin Scorsese The Aviator Leonardo DiCaprio Howard Hughes DVD Review Martin Scorsese The Aviator Leonardo DiCaprio Howard Hughes DVD Review Martin Scorsese The Aviator Leonardo DiCaprio Howard Hughes DVD Review Martin Scorsese The Aviator Leonardo DiCaprio Howard Hughes DVD Review Martin Scorsese The Aviator Leonardo DiCaprio Howard Hughes DVD Review Martin Scorsese's The Aviator - Warner - Region 1,2,3,4- NTSC Leonardo DiCaprio Howard Hughes DVD Review Martin Scorsese The Aviator Leonardo DiCaprio Howard Hughes DVD Review Martin Scorsese The Aviator Leonardo DiCaprio Howard Hughes DVD Review Martin Scorsese The Aviator Leonardo DiCaprio Howard Hughes DVD Review Martin Scorsese The Aviator Leonardo DiCaprio Howard Hughes DVD Review Martin Scorsese The Aviator Leonardo DiCaprio Howard Hughes DVD Review Martin Scorsese The Aviator Leonardo DiCaprio Howard Hughes DVD Review Martin Scorsese The Aviator Leonardo DiCaprio Howard Hughes DVD Review Martin Scorsese's The Aviator - Warner - Region 1,2,3,4- NTSC Leonardo DiCaprio Howard Hughes DVD Review Martin Scorsese The Aviator Leonardo DiCaprio Howard Hughes DVD Review Martin Scorsese The Aviator Leonardo DiCaprio Howard Hughes DVD Review Martin Scorsese The Aviator Leonardo DiCaprio Howard Hughes DVD Review Martin Scorsese The Aviator Leonardo DiCaprio Howard Hughes DVD Review Martin Scorsese The Aviator Leonardo DiCaprio Howard Hughes DVD Review Martin Scorsese The Aviator Leonardo DiCaprio Howard Hughes DVD Review Martin Scorsese The Aviator Leonardo DiCaprio Howard Hughes DVD Review Martin Scorsese's The Aviator - Warner - Region 1,2,3,4- NTSC Leonardo DiCaprio Howard Hughes DVD Review Martin Scorsese The Aviator Leonardo DiCaprio Howard Hughes DVD Review Martin Scorsese The Aviator Leonardo DiCaprio Howard Hughes DVD Review Martin Scorsese The Aviator Leonardo DiCaprio Howard Hughes DVD Review Martin Scorsese The Aviator Leonardo DiCaprio Howard Hughes DVD Review Martin Scorsese The Aviator Leonardo DiCaprio Howard Hughes DVD Review Martin Scorsese The Aviator Leonardo DiCaprio Howard Hughes DVD Review Martin Scorsese The Aviator Leonardo DiCaprio Howard Hughes DVD Review Martin Scorsese's The Aviator - Warner - Region 1,2,3,4- NTSC Leonardo DiCaprio Howard Hughes DVD Review Martin Scorsese The Aviator Leonardo DiCaprio Howard Hughes DVD Review Martin Scorsese The Aviator Leonardo DiCaprio Howard Hughes DVD Review Martin Scorsese The Aviator Leonardo DiCaprio Howard Hughes DVD Review Martin Scorsese The Aviator Leonardo DiCaprio Howard Hughes DVD Review Martin Scorsese The Aviator Leonardo DiCaprio Howard Hughes DVD Review Martin Scorsese The Aviator Leonardo DiCaprio Howard Hughes DVD Review Martin Scorsese The Aviator Leonardo DiCaprio Howard Hughes DVD Review Martin Scorsese's The Aviator - Warner - Region 1,2,3,4- NTSC Leonardo DiCaprio Howard Hughes DVD Review Martin Scorsese The Aviator Leonardo DiCaprio Howard Hughes DVD Review Martin Scorsese The Aviator Leonardo DiCaprio Howard Hughes DVD Review Martin Scorsese The Aviator Leonardo DiCaprio Howard Hughes DVD Review Martin Scorsese The Aviator Leonardo DiCaprio Howard Hughes DVD Review Martin Scorsese The Aviator Leonardo DiCaprio Howard Hughes DVD Review Martin Scorsese The Aviator Leonardo DiCaprio Howard Hughes DVD Review Martin Scorsese The Aviator Leonardo DiCaprio Howard Hughes DVD Review