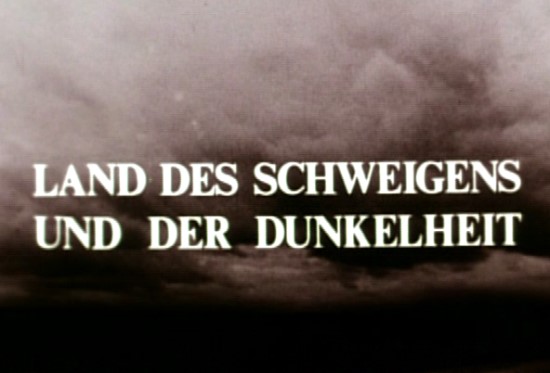 (aka 'Land of Silence and Darkness')
directed by Werner Herzog
West Germany 19
71
'Some who live in this land have learned to speak, though they communicate with each other by touch language: what they say comes from the most profound depths of human experience, and is often startingly beautiful and exiting. This is not a depressing movie at all. Neither is it a movie for voyeurs of the grotesque. As Anita Earle writes, 'It is, rather, a testament from another plane of existence'
In this astonishing documentary about the world of the deaf-, acclaimed director Werner Herzog explores the life of Fini Strauberger a remarkable and kind-hearted 56-year old deaf and blind woman who has dedicated her life to helping the similarly afflicted.
From their first flight on an airplane to a day at the zoo, Herzog captures the joys and struggles of those who have been isolated from the world around them. Land of Silence and Darkness is a tribute to the triumphant nature of the human spirit and a glimpse into an existence so intense and abstract that at times it seems to reach great lyrical heights.
Theatrical Release: October 1971 - Munich
Reviews More Reviews DVD Reviews
DVD Review: New Yorker - Region 1 - NTSC
DVD Box Cover

CLICK to order from:

Distribution
New Yorker Video - Region 1 - NTSC
Runtime
1:21:06
Video
1.37:1 Original Aspect Ratio
Average Bitrate: 6.30 mb/s
NTSC 720x480 29.97 f/s

NOTE: The Vertical axis represents the bits transferred per second. The Horizontal is the time in minutes.

Bitrate:

Audio
German (Dolby Digital 2.0)
Subtitles
English, None
Features

Release Information:
Studio: New Yorker Video

Aspect Ratio:
Original aspect Ratio 1.37:1

Edition Details:

• 4-page liner notes with excerpt from Seeing Voices by Dr. Oliver Sacks
• New Yorker theatrical trailers

DVD Release Date: July 5th, 2005
Keep Case
Chapters: 16
| | |
| --- | --- |
| Comments: | The combing (see last capture) on this is a bit more pronounced than on Signs of Life, indicating again a non-progressive transfer. Probably more importantly for this transfer is the condition of the negative and the manner in which the documentary was shot. There is damage and the foreground image is hazy at times, but I don't see any untoward manipulations to attempt to correct them - which is good. So the image's weaknesses are a direct result of the 16mm elements and a progressive transfer may not have improved the damage marks or the inherent softness of the picture. Subtitles and original audio are both acceptable and discernable. No extras save the liner notes comments and its a shame as this would have been something that could have been built upon with a commentary or post-interviews etc. Still a deeply impacting film experience that you won't want to pass-up by snubbing your nose at the transfer. If it was too polished it would detract from the realism. I recommend this DVD - the film is really important to view. |
---
Also available: Herzog / Kinski Collection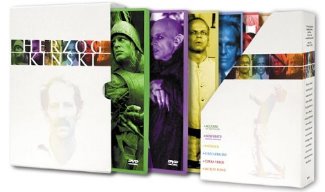 Available on DVD HERE: Herzog/Kinski Collection with Aguirre, The Wrath of God, Woyzeck, Cobra Verde, Nosferatu, Fitzcarraldo, My Best Fiend



DVD Menus
---
Subtitle Sample
Screen Captures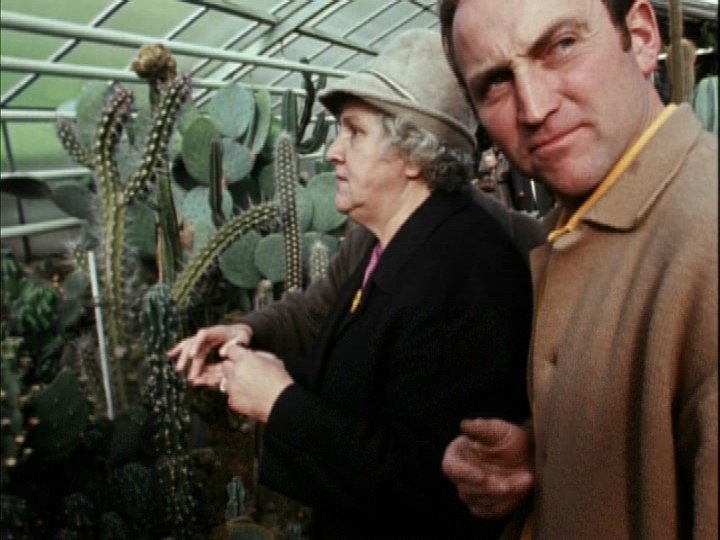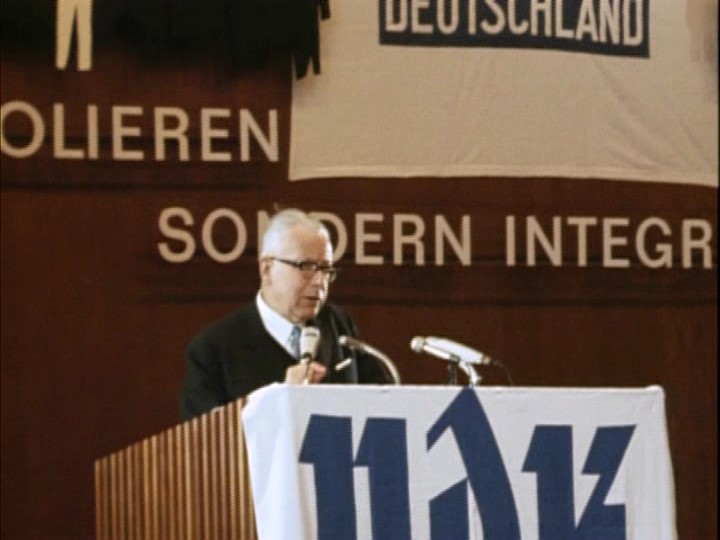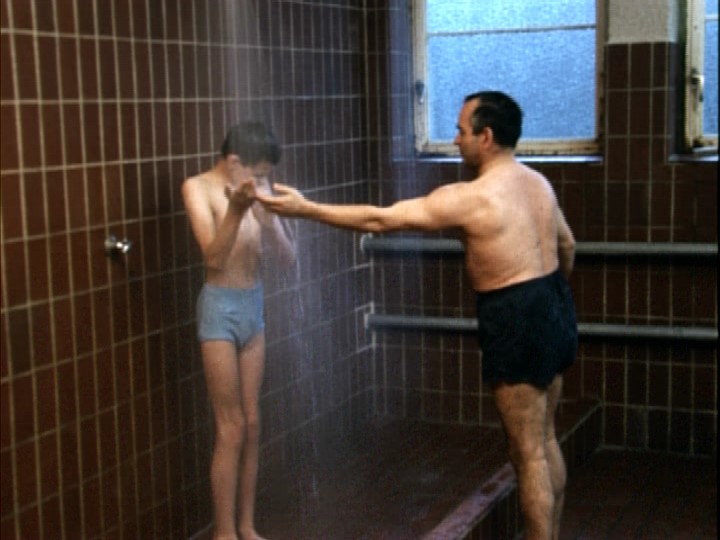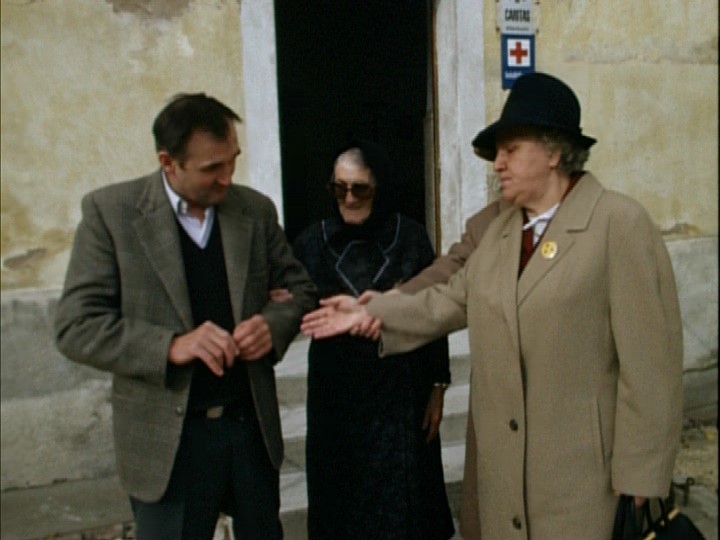 ---
Combing...
Recommended Reading (CLICK COVERS or TITLES for more information)
Check out more in "The Library"
---
---




















DONATIONS Keep DVDBeaver alive:
Mail cheques, money orders, cash to: or CLICK PayPal logo to donate!
Gary Tooze

Mississauga, Ontario,

CANADA
Thank You!
Werner Herzog's Land of Silence and Darkness - New Yorker - Region 1- NTSC dvd review werner herzog land of silence and darkness dvd review werner herzog land of silence and darkness dvd review werner herzog land of silence and darkness dvd review werner herzog land of silence and darkness dvd review werner herzog land of silence and darkness dvd review werner herzog land of silence and darkness dvd review werner herzog land of silence and darkness dvd review werner herzog land of silence and darkness dvd review werner herzog land of silence and darkness dvd review werner herzog land of silence and darkness dvd review werner herzog land of silence and darkness dvd review werner herzog land of silence and darkness dvd review werner herzog land of silence and darkness dvd review werner herzog land of silence and darkness dvd review werner herzog land of silence and darkness dvd review werner herzog land of silence and darkness dvd review werner herzog land of silence and darkness dvd review Werner Herzog's Land of Silence and Darkness - New Yorker - Region 1- NTSC dvd review werner herzog land of silence and darkness dvd review werner herzog land of silence and darkness dvd review werner herzog land of silence and darkness dvd review werner herzog land of silence and darkness dvd review werner herzog land of silence and darkness dvd review werner herzog land of silence and darkness dvd review werner herzog land of silence and darkness dvd review werner herzog land of silence and darkness dvd review werner herzog land of silence and darkness dvd review werner herzog land of silence and darkness dvd review werner herzog land of silence and darkness dvd review werner herzog land of silence and darkness dvd review werner herzog land of silence and darkness dvd review werner herzog land of silence and darkness dvd review werner herzog land of silence and darkness dvd review werner herzog land of silence and darkness dvd review werner herzog land of silence and darkness dvd review Werner Herzog's Land of Silence and Darkness - New Yorker - Region 1- NTSC dvd review werner herzog land of silence and darkness dvd review werner herzog land of silence and darkness dvd review werner herzog land of silence and darkness dvd review werner herzog land of silence and darkness dvd review werner herzog land of silence and darkness dvd review werner herzog land of silence and darkness dvd review werner herzog land of silence and darkness dvd review werner herzog land of silence and darkness dvd review werner herzog land of silence and darkness dvd review werner herzog land of silence and darkness dvd review werner herzog land of silence and darkness dvd review werner herzog land of silence and darkness dvd review werner herzog land of silence and darkness dvd review werner herzog land of silence and darkness dvd review werner herzog land of silence and darkness dvd review werner herzog land of silence and darkness dvd review werner herzog land of silence and darkness dvd review Werner Herzog's Land of Silence and Darkness - New Yorker - Region 1- NTSC dvd review werner herzog land of silence and darkness dvd review werner herzog land of silence and darkness dvd review werner herzog land of silence and darkness dvd review werner herzog land of silence and darkness dvd review werner herzog land of silence and darkness dvd review werner herzog land of silence and darkness dvd review werner herzog land of silence and darkness dvd review werner herzog land of silence and darkness dvd review werner herzog land of silence and darkness dvd review werner herzog land of silence and darkness dvd review werner herzog land of silence and darkness dvd review werner herzog land of silence and darkness dvd review werner herzog land of silence and darkness dvd review werner herzog land of silence and darkness dvd review werner herzog land of silence and darkness dvd review werner herzog land of silence and darkness dvd review werner herzog land of silence and darkness dvd review Werner Herzog's Land of Silence and Darkness - New Yorker - Region 1- NTSC dvd review werner herzog land of silence and darkness dvd review werner herzog land of silence and darkness dvd review werner herzog land of silence and darkness dvd review werner herzog land of silence and darkness dvd review werner herzog land of silence and darkness dvd review werner herzog land of silence and darkness dvd review werner herzog land of silence and darkness dvd review werner herzog land of silence and darkness dvd review werner herzog land of silence and darkness dvd review werner herzog land of silence and darkness dvd review werner herzog land of silence and darkness dvd review werner herzog land of silence and darkness dvd review werner herzog land of silence and darkness dvd review werner herzog land of silence and darkness dvd review werner herzog land of silence and darkness dvd review werner herzog land of silence and darkness dvd review werner herzog land of silence and darkness dvd review Werner Herzog's Land of Silence and Darkness - New Yorker - Region 1- NTSC dvd review werner herzog land of silence and darkness dvd review werner herzog land of silence and darkness dvd review werner herzog land of silence and darkness dvd review werner herzog land of silence and darkness dvd review werner herzog land of silence and darkness dvd review werner herzog land of silence and darkness dvd review werner herzog land of silence and darkness dvd review werner herzog land of silence and darkness dvd review werner herzog land of silence and darkness dvd review werner herzog land of silence and darkness dvd review werner herzog land of silence and darkness dvd review werner herzog land of silence and darkness dvd review werner herzog land of silence and darkness dvd review werner herzog land of silence and darkness dvd review werner herzog land of silence and darkness dvd review werner herzog land of silence and darkness dvd review werner herzog land of silence and darkness dvd review Werner Herzog's Land of Silence and Darkness - New Yorker - Region 1- NTSC dvd review werner herzog land of silence and darkness dvd review werner herzog land of silence and darkness dvd review werner herzog land of silence and darkness dvd review werner herzog land of silence and darkness dvd review werner herzog land of silence and darkness dvd review werner herzog land of silence and darkness dvd review werner herzog land of silence and darkness dvd review werner herzog land of silence and darkness dvd review werner herzog land of silence and darkness dvd review werner herzog land of silence and darkness dvd review werner herzog land of silence and darkness dvd review werner herzog land of silence and darkness dvd review werner herzog land of silence and darkness dvd review werner herzog land of silence and darkness dvd review werner herzog land of silence and darkness dvd review werner herzog land of silence and darkness dvd review werner herzog land of silence and darkness dvd review Werner Herzog's Land of Silence and Darkness - New Yorker - Region 1- NTSC dvd review werner herzog land of silence and darkness dvd review werner herzog land of silence and darkness dvd review werner herzog land of silence and darkness dvd review werner herzog land of silence and darkness dvd review werner herzog land of silence and darkness dvd review werner herzog land of silence and darkness dvd review werner herzog land of silence and darkness dvd review werner herzog land of silence and darkness dvd review werner herzog land of silence and darkness dvd review werner herzog land of silence and darkness dvd review werner herzog land of silence and darkness dvd review werner herzog land of silence and darkness dvd review werner herzog land of silence and darkness dvd review werner herzog land of silence and darkness dvd review werner herzog land of silence and darkness dvd review werner herzog land of silence and darkness dvd review werner herzog land of silence and darkness dvd review