directed by Geoffrey Jones
UK
Since the 1950s, Geoffrey R. Llewellyn Jones has been making multi-award-winning short films that look, sound and feel like nothing else. With his extraordinary marriage of images, music and rhythm, he ranks alongside such luminaries as Norman McLaren and Len Lye, and remains one of Britain's true film artists.

Born in London in 1931, of Welsh parents, Geoffrey Jones trained at Central School of Art in interior design, graphic design and photography. Mesmerized by cinema since he was a child and later inspired by Dziga Vertov and Luciano Emmer, his first film project, a satire on the commuter society, envisaged images cut to very rhythmic music, a technique that became his hallmark. Although the film was never actually made, the drawings led to work, when he was just 24 as a one man band: 'The Experimental Film and TV Department' of advertising agency Crawford International, where early work included an acclaimed commercial for Martini. He went on to make films for global companies like Shell and BP, and innovative animated shorts.

Geoffrey Jones is best known as the director of three seminal films for British Transport Films; Snow (1963), which was nominated for an Oscar, Rail (1967) and Locomotion (1975), all shown at festivals around the world. In films such as Snow, where trains and railway workers battle against severe weather conditions, Rail, a commemoration of the steam age and celebration of the electric age, and the travelogue Trinidad & Tobago (1964), images react, combine and dance together to create a living, pulsing journey. In Locomotion, the entire history of the British railways is illustrated through a captivating and accelerating rhythm.

The Rhythm of Film brings a selection of Geoffrey Jones' films together in one collection for the first time to show what makes his work so special. Most of his work was in the sometimes precarious area of industrial shorts, but his unique vision is also revealed in his more personal works such as the Seasons Project and the two Chair-a-plane films.
Theatrical Release: Various
DVD Review: BFI - Region 2 - PAL
DVD Box Cover

CLICK to order from:

Distribution
BFI Video - Region 2 - PAL
Runtime
1:25:00 (total of 9 shorts)
Video
1.33:1 Original Aspect Ratio
Average Bitrate: 6.6 mb/s
PAL 720x576 25.00 f/s

NOTE: The Vertical axis represents the bits transferred per second. The Horizontal is the time in minutes.

Bitrate:

Audio
English (Dolby Digital 2.0)
Subtitles
No dialogue on short features (optional English on bonus interview)
Features

Release Information:
Studio: BFI Video

Aspect Ratio:
Original aspect Ratio 1.33:1

Edition Details:

• Geoffrey Jones: Interview Film (31:16)
• 16-page liner notes booklet
• 9 shorts

- Snow (8 mins)
- Rail (13 mins)
- Locomotion (15 mins)
- Trinidad & Tobago (19 mins)
- Shell Spirit (2 mins)
- This is Shell (8 mins)
- Seasons Project (12 mins)
- A Chair-a-plane Kwela (3 mins)
- A Chair-a-plane Flamenco (6 mins)

DVD Release Date: June 27th, 2005
Transparent Keep Case
Chapters: 9
Comments:

The image here is stupendous - progressive with brilliant details... and the films are filled with beauty. I really enjoyed these shorts - they have a transcendent quality that speaks such volumes with nothing but moving images. Each of these 9 little gems of film are a wonderful way to start a film night with a feature of Ozu, Bresson or Tarkovsky following as the main feature. With their UK-centric vision you may wish to make it Powell and Pressburger. The Jones interview is a keen insight into the man and a very worthy addition. This is a real keepsake folks - we strongly recommend and thank BFI for bringing this to us with such sterling quality. out of

NOTE: Sent the morning after this review was posted on June 21st, 2005:

"Sadly I should tell you that we learned this morning that Geoffrey passed away after a battle with cancer. But he was instrumental every step of the way in helping us see this project through to its fruition. Of course Geoffrey being an artist of fiercely independent temperament I'm sure may have wanted to change a few things, but overall he and his family seem very happy with the way it all turned out. I was very proud to have met and worked with the man and I hope the DVD opens a lot of eyes to his great and unique films." (Thanks James for informing us)
---



DVD Menus
---
Screen Captures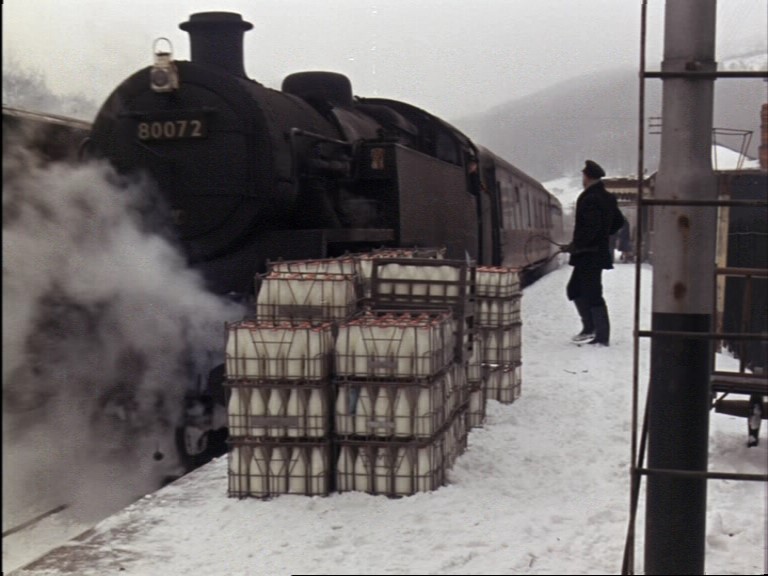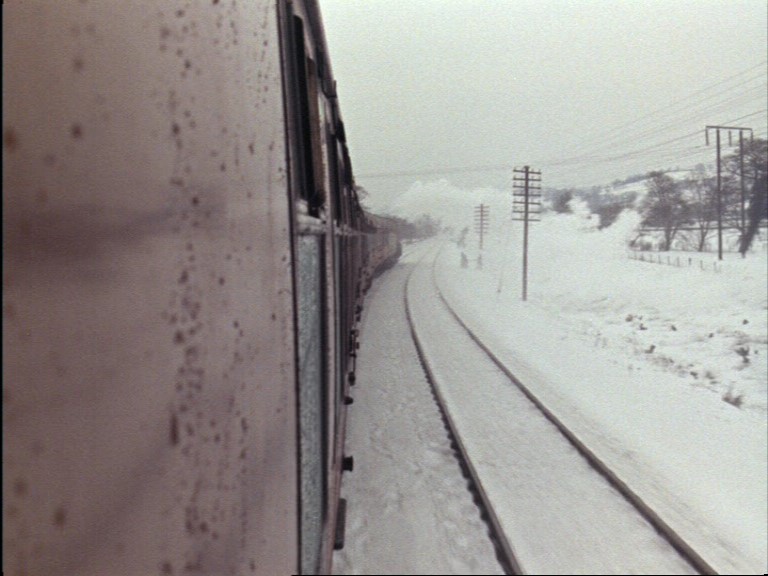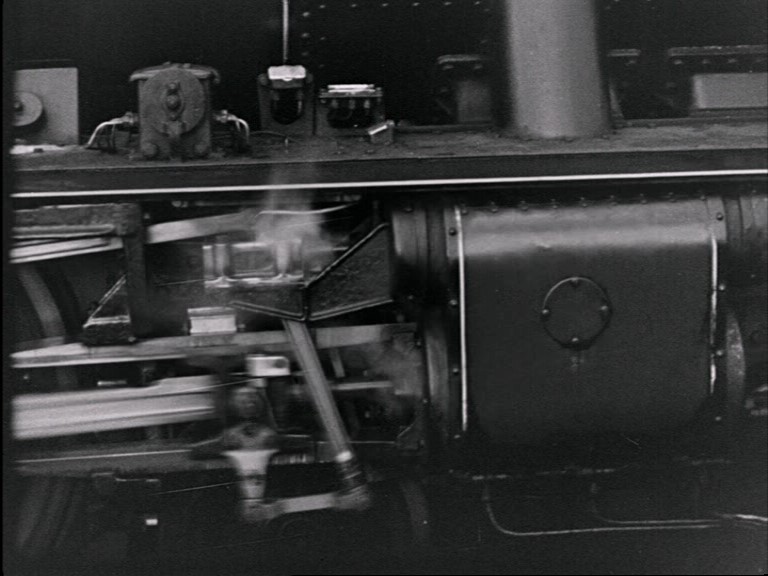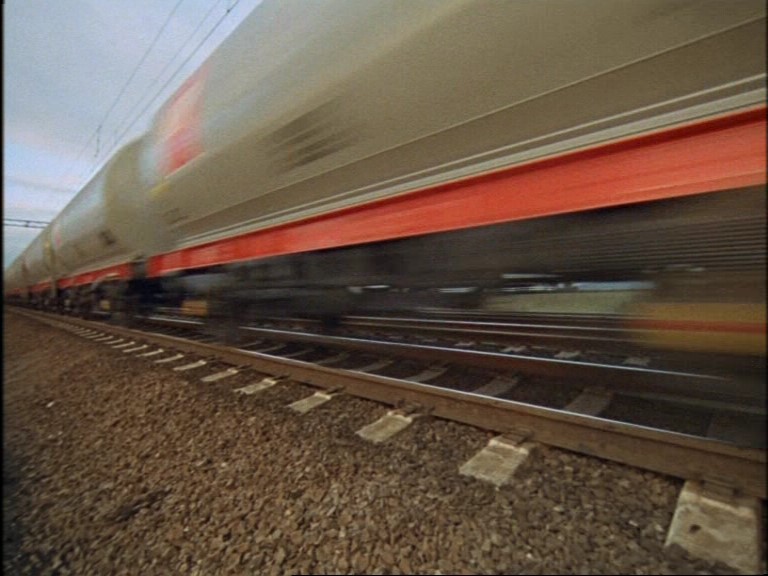 ---
---





Geoffrey Jones The Rhythm of Film DVD Review Geoffrey Jones The Rhythm of Film DVD Review Geoffrey Jones The Rhythm of Film DVD Review Geoffrey Jones The Rhythm of Film DVD Review Geoffrey Jones The Rhythm of Film DVD Review Geoffrey Jones The Rhythm of Film DVD Review Geoffrey Jones The Rhythm of Film DVD Review Geoffrey Jones The Rhythm of Film DVD Review Geoffrey Jones The Rhythm of Film DVD Review Geoffrey Jones The Rhythm of Film DVD Review Geoffrey Jones The Rhythm of Film DVD Review Geoffrey Jones The Rhythm of Film DVD Review Geoffrey Jones The Rhythm of Film DVD Review Geoffrey Jones The Rhythm of Film DVD Review Geoffrey Jones The Rhythm of Film DVD Review Geoffrey Jones The Rhythm of Film DVD Review Geoffrey Jones The Rhythm of Film DVD Review Geoffrey Jones The Rhythm of Film DVD Review Geoffrey Jones The Rhythm of Film DVD Review Geoffrey Jones The Rhythm of Film DVD Review Geoffrey Jones The Rhythm of Film DVD Review Geoffrey Jones The Rhythm of Film DVD Review Geoffrey Jones The Rhythm of Film DVD Review Geoffrey Jones The Rhythm of Film DVD Review Geoffrey Jones The Rhythm of Film DVD Review Geoffrey Jones The Rhythm of Film DVD Review Geoffrey Jones The Rhythm of Film DVD Review Geoffrey Jones The Rhythm of Film DVD Review Geoffrey Jones The Rhythm of Film DVD Review Geoffrey Jones The Rhythm of Film DVD Review Geoffrey Jones The Rhythm of Film DVD Review Geoffrey Jones The Rhythm of Film DVD Review Geoffrey Jones The Rhythm of Film DVD Review Geoffrey Jones The Rhythm of Film DVD Review Geoffrey Jones The Rhythm of Film DVD Review Geoffrey Jones The Rhythm of Film DVD Review Geoffrey Jones The Rhythm of Film DVD Review Geoffrey Jones The Rhythm of Film DVD Review Geoffrey Jones The Rhythm of Film DVD Review Geoffrey Jones The Rhythm of Film DVD Review Geoffrey Jones The Rhythm of Film DVD Review Geoffrey Jones The Rhythm of Film DVD Review Geoffrey Jones The Rhythm of Film DVD Review Geoffrey Jones The Rhythm of Film DVD Review Geoffrey Jones The Rhythm of Film DVD Review Geoffrey Jones The Rhythm of Film DVD Review Geoffrey Jones The Rhythm of Film DVD Review Geoffrey Jones The Rhythm of Film DVD Review Geoffrey Jones The Rhythm of Film DVD Review Geoffrey Jones The Rhythm of Film DVD Review Geoffrey Jones The Rhythm of Film DVD Review Geoffrey Jones The Rhythm of Film DVD Review Geoffrey Jones The Rhythm of Film DVD Review Geoffrey Jones The Rhythm of Film DVD Review Geoffrey Jones The Rhythm of Film DVD Review Geoffrey Jones The Rhythm of Film DVD Review Geoffrey Jones The Rhythm of Film DVD Review Geoffrey Jones The Rhythm of Film DVD Review Geoffrey Jones The Rhythm of Film DVD Review Geoffrey Jones The Rhythm of Film DVD Review Geoffrey Jones The Rhythm of Film DVD Review Geoffrey Jones The Rhythm of Film DVD Review Geoffrey Jones The Rhythm of Film DVD Review Geoffrey Jones The Rhythm of Film DVD Review Geoffrey Jones The Rhythm of Film DVD Review Geoffrey Jones The Rhythm of Film DVD Review Geoffrey Jones The Rhythm of Film DVD Review Geoffrey Jones The Rhythm of Film DVD Review Geoffrey Jones The Rhythm of Film DVD Review Geoffrey Jones The Rhythm of Film DVD Review Geoffrey Jones The Rhythm of Film DVD Review Geoffrey Jones The Rhythm of Film DVD Review Geoffrey Jones The Rhythm of Film DVD Review Geoffrey Jones The Rhythm of Film DVD Review Geoffrey Jones The Rhythm of Film DVD Review Geoffrey Jones The Rhythm of Film DVD Review Geoffrey Jones The Rhythm of Film DVD Review Geoffrey Jones The Rhythm of Film DVD Review Geoffrey Jones The Rhythm of Film DVD Review Geoffrey Jones The Rhythm of Film DVD Review Geoffrey Jones The Rhythm of Film DVD Review Geoffrey Jones The Rhythm of Film DVD Review Geoffrey Jones The Rhythm of Film DVD Review Geoffrey Jones The Rhythm of Film DVD Review Geoffrey Jones The Rhythm of Film DVD Review Geoffrey Jones The Rhythm of Film DVD Review Geoffrey Jones The Rhythm of Film DVD Review Geoffrey Jones The Rhythm of Film DVD Review Geoffrey Jones The Rhythm of Film DVD Review Geoffrey Jones The Rhythm of Film DVD Review Geoffrey Jones The Rhythm of Film DVD Review Geoffrey Jones The Rhythm of Film DVD Review Geoffrey Jones The Rhythm of Film DVD Review Geoffrey Jones The Rhythm of Film DVD Review Geoffrey Jones The Rhythm of Film DVD Review Geoffrey Jones The Rhythm of Film DVD Review Geoffrey Jones The Rhythm of Film DVD Review Geoffrey Jones The Rhythm of Film DVD Review Geoffrey Jones The Rhythm of Film DVD Review Geoffrey Jones The Rhythm of Film DVD Review Geoffrey Jones The Rhythm of Film DVD Review Geoffrey Jones The Rhythm of Film DVD Review Geoffrey Jones The Rhythm of Film DVD Review Geoffrey Jones The Rhythm of Film DVD Review Geoffrey Jones The Rhythm of Film DVD Review Geoffrey Jones The Rhythm of Film DVD Review Geoffrey Jones The Rhythm of Film DVD Review Geoffrey Jones The Rhythm of Film DVD Review Geoffrey Jones The Rhythm of Film DVD Review Geoffrey Jones The Rhythm of Film DVD Review Geoffrey Jones The Rhythm of Film DVD Review Geoffrey Jones The Rhythm of Film DVD Review Geoffrey Jones The Rhythm of Film DVD Review Geoffrey Jones The Rhythm of Film DVD Review Geoffrey Jones The Rhythm of Film DVD Review Geoffrey Jones The Rhythm of Film DVD Review Geoffrey Jones The Rhythm of Film DVD Review Geoffrey Jones The Rhythm of Film DVD Review Geoffrey Jones The Rhythm of Film DVD Review Geoffrey Jones The Rhythm of Film DVD Review Geoffrey Jones The Rhythm of Film DVD Review Geoffrey Jones The Rhythm of Film DVD Review Geoffrey Jones The Rhythm of Film DVD Review Geoffrey Jones The Rhythm of Film DVD Review Geoffrey Jones The Rhythm of Film DVD Review Geoffrey Jones The Rhythm of Film DVD Review Geoffrey Jones The Rhythm of Film DVD Review Geoffrey Jones The Rhythm of Film DVD Review Geoffrey Jones The Rhythm of Film DVD Review Geoffrey Jones The Rhythm of Film DVD Review Geoffrey Jones The Rhythm of Film DVD Review Geoffrey Jones The Rhythm of Film DVD Review Geoffrey Jones The Rhythm of Film DVD Review Geoffrey Jones The Rhythm of Film DVD Review Geoffrey Jones The Rhythm of Film DVD Review Geoffrey Jones The Rhythm of Film DVD Review Geoffrey Jones The Rhythm of Film DVD Review Geoffrey Jones The Rhythm of Film DVD Review Geoffrey Jones The Rhythm of Film DVD Review Geoffrey Jones The Rhythm of Film DVD Review Geoffrey Jones The Rhythm of Film DVD Review Geoffrey Jones The Rhythm of Film DVD Review Geoffrey Jones The Rhythm of Film DVD Review Geoffrey Jones The Rhythm of Film DVD Review Geoffrey Jones The Rhythm of Film DVD Review Geoffrey Jones The Rhythm of Film DVD Review Geoffrey Jones The Rhythm of Film DVD Review Geoffrey Jones The Rhythm of Film DVD Review Geoffrey Jones The Rhythm of Film DVD Review Geoffrey Jones The Rhythm of Film DVD Review Geoffrey Jones The Rhythm of Film DVD Review Geoffrey Jones The Rhythm of Film DVD Review Geoffrey Jones The Rhythm of Film DVD Review Geoffrey Jones The Rhythm of Film DVD Review Geoffrey Jones The Rhythm of Film DVD Review Geoffrey Jones The Rhythm of Film DVD Review Geoffrey Jones The Rhythm of Film DVD Review Geoffrey Jones The Rhythm of Film DVD Review Geoffrey Jones The Rhythm of Film DVD Review Geoffrey Jones The Rhythm of Film DVD Review Geoffrey Jones The Rhythm of Film DVD Review Geoffrey Jones The Rhythm of Film DVD Review Geoffrey Jones The Rhythm of Film DVD Review Geoffrey Jones The Rhythm of Film DVD Review Geoffrey Jones The Rhythm of Film DVD Review Geoffrey Jones The Rhythm of Film DVD Review Geoffrey Jones The Rhythm of Film DVD Review Geoffrey Jones The Rhythm of Film DVD Review Geoffrey Jones The Rhythm of Film DVD Review Geoffrey Jones The Rhythm of Film DVD Review Geoffrey Jones The Rhythm of Film DVD Review