directed by Jean Negulesco
USA 1959
Jean Negulesco directed this cornball melodrama in 'Scope, a multi-character omnibus that at times suggests an urban Peyton Place, about young women trying to get ahead in the New York publishing world and encountering mainly sex--not to mention Hollywood's punitive sexual morality of the period. Adapted from a Rona Jaffe novel; with Hope Lange, Stephen Boyd, Suzy Parker, Diane Baker, Martha Hyer, Joan Crawford.
Excerpt from Jonathan Rosenbaum's capsule at the Chicago Reader located HERE.
Poster
Theatrical Release: October 9th, 1959
Reviews More Reviews DVD Reviews
DVD Review: 20th Century Fox - Region 1 - NTSC
DVD Box Cover

CLICK to order from:

Distribution
20th Century Fox Home Video - Region 1 - NTSC
Runtime
2:01:12
Video
2.34:1 Original Aspect Ratio
Average Bitrate: 7.46 mb/s
NTSC 720x480 29.97 f/s

NOTE: The Vertical axis represents the bits transferred per second. The Horizontal is the time in minutes.

Bitrate:

Audio
English (Dolby Digital 4.0), Spanish (Mono)
Subtitles
English, Spanish, None
Features

Release Information:
Studio: 20th Century Fox Home Video

Aspect Ratio:
Original aspect Ratio 2.34:1

Edition Details:

• Commentary by Rona Jaffe and Sylvia Stoddard
• Trailer
• Fox Movie-Tone News

• 4-page liner notes with film facts and poster image

DVD Release Date: May 24th, 2005
Keep Case
Chapters: 32
Comments:

Colors are a little duller than Fox Classic "Return to Peyton Place" and it is not quite as sharp. Some may find the grain excessive, but I wasn't disappointed in this image watching on a tube. Anamorphic to approx. 2.35:1 aspect ratio and progressively transferred it looks quite acceptable. The 4.0 audio is quite consistent. Extras include another commentary that I have not fully listened to.

The film is kind of a studio stab at portraying the new (for the times) sex morality. So from that point it has interesting moments of how opportunities and relations were dealt with. Certainly it is, of course, dated now. out of
---



DVD Menus
---
Subtitle Sample
Screen Captures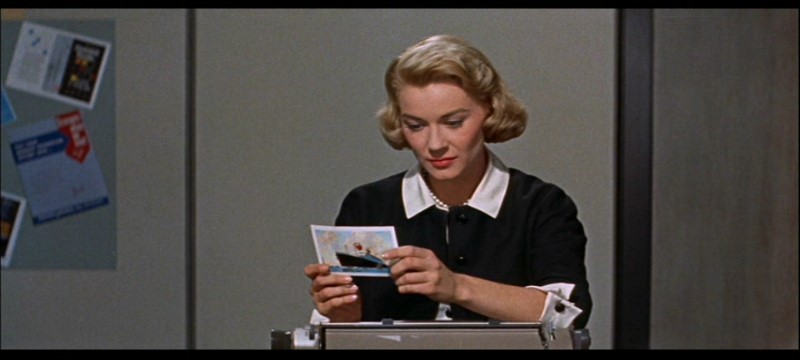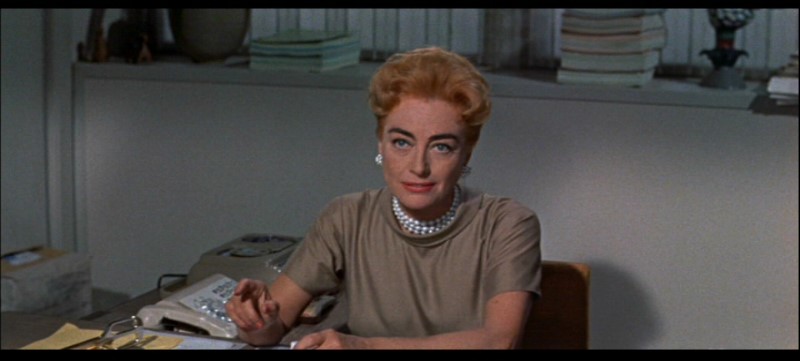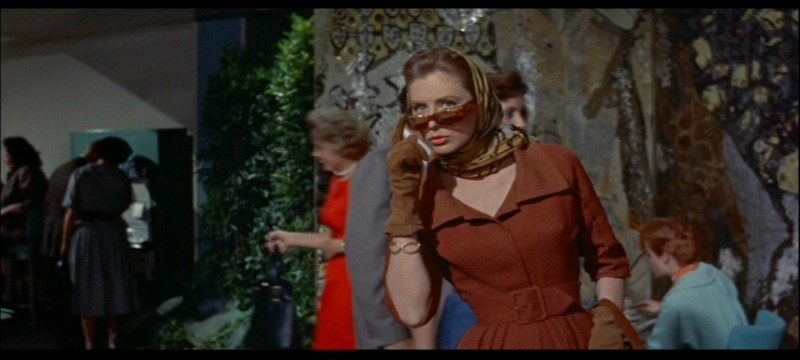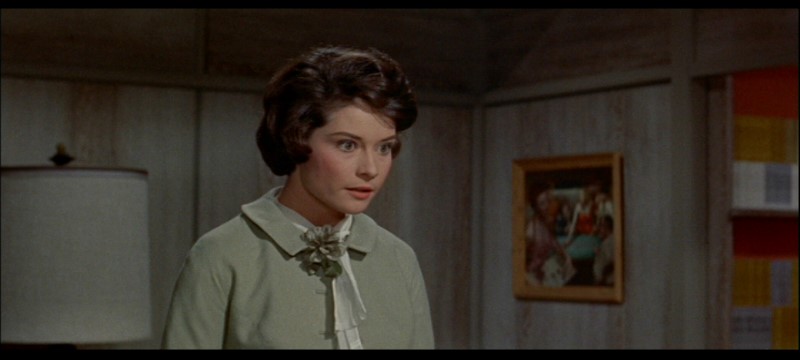 ---
---






Jean Negulesco's The Best of Everything - 2oth century Fox - region 1- NTSC DVD Review The Best of Everything Jean Negulesco DVD Review The Best of Everything DVD Review The Best of Everything Jean Negulesco DVD Review The Best of Everything DVD Review The Best of Everything Jean Negulesco DVD Review The Best of Everything DVD Review The Best of Everything Jean Negulesco DVD Review The Best of Everything DVD Review The Best of Everything Jean Negulesco DVD Review The Best of Everything DVD Review The Best of Everything Jean Negulesco DVD Review The Best of Everything DVD Review The Best of Everything Jean Negulesco DVD Review The Best of Everything Jean Negulesco's The Best of Everything - 2oth century Fox - region 1- NTSC DVD Review The Best of Everything Jean Negulesco DVD Review The Best of Everything DVD Review The Best of Everything Jean Negulesco DVD Review The Best of Everything DVD Review The Best of Everything Jean Negulesco DVD Review The Best of Everything DVD Review The Best of Everything Jean Negulesco DVD Review The Best of Everything DVD Review The Best of Everything Jean Negulesco DVD Review The Best of Everything DVD Review The Best of Everything Jean Negulesco DVD Review The Best of Everything DVD Review The Best of Everything Jean Negulesco DVD Review The Best of Everything Jean Negulesco's The Best of Everything - 2oth century Fox - region 1- NTSC DVD Review The Best of Everything Jean Negulesco DVD Review The Best of Everything DVD Review The Best of Everything Jean Negulesco DVD Review The Best of Everything DVD Review The Best of Everything Jean Negulesco DVD Review The Best of Everything DVD Review The Best of Everything Jean Negulesco DVD Review The Best of Everything DVD Review The Best of Everything Jean Negulesco DVD Review The Best of Everything DVD Review The Best of Everything Jean Negulesco DVD Review The Best of Everything DVD Review The Best of Everything Jean Negulesco DVD Review The Best of Everything Jean Negulesco's The Best of Everything - 2oth century Fox - region 1- NTSC DVD Review The Best of Everything Jean Negulesco DVD Review The Best of Everything DVD Review The Best of Everything Jean Negulesco DVD Review The Best of Everything DVD Review The Best of Everything Jean Negulesco DVD Review The Best of Everything DVD Review The Best of Everything Jean Negulesco DVD Review The Best of Everything DVD Review The Best of Everything Jean Negulesco DVD Review The Best of Everything DVD Review The Best of Everything Jean Negulesco DVD Review The Best of Everything DVD Review The Best of Everything Jean Negulesco DVD Review The Best of Everything Jean Negulesco's The Best of Everything - 2oth century Fox - region 1- NTSC DVD Review The Best of Everything Jean Negulesco DVD Review The Best of Everything DVD Review The Best of Everything Jean Negulesco DVD Review The Best of Everything DVD Review The Best of Everything Jean Negulesco DVD Review The Best of Everything DVD Review The Best of Everything Jean Negulesco DVD Review The Best of Everything DVD Review The Best of Everything Jean Negulesco DVD Review The Best of Everything DVD Review The Best of Everything Jean Negulesco DVD Review The Best of Everything DVD Review The Best of Everything Jean Negulesco DVD Review The Best of Everything Jean Negulesco's The Best of Everything - 2oth century Fox - region 1- NTSC DVD Review The Best of Everything Jean Negulesco DVD Review The Best of Everything DVD Review The Best of Everything Jean Negulesco DVD Review The Best of Everything DVD Review The Best of Everything Jean Negulesco DVD Review The Best of Everything DVD Review The Best of Everything Jean Negulesco DVD Review The Best of Everything DVD Review The Best of Everything Jean Negulesco DVD Review The Best of Everything DVD Review The Best of Everything Jean Negulesco DVD Review The Best of Everything DVD Review The Best of Everything Jean Negulesco DVD Review The Best of Everything Jean Negulesco's The Best of Everything - 2oth century Fox - region 1- NTSC DVD Review The Best of Everything Jean Negulesco DVD Review The Best of Everything DVD Review The Best of Everything Jean Negulesco DVD Review The Best of Everything DVD Review The Best of Everything Jean Negulesco DVD Review The Best of Everything DVD Review The Best of Everything Jean Negulesco DVD Review The Best of Everything DVD Review The Best of Everything Jean Negulesco DVD Review The Best of Everything DVD Review The Best of Everything Jean Negulesco DVD Review The Best of Everything DVD Review The Best of Everything Jean Negulesco DVD Review The Best of Everything