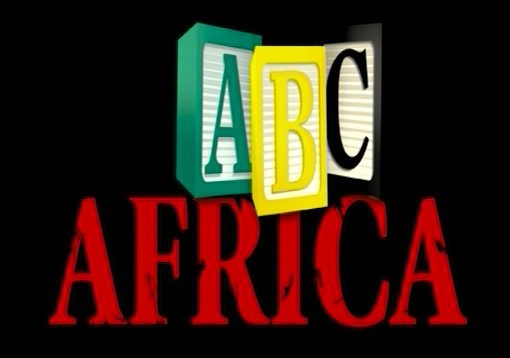 directed by Abbas Kiarostami
Iran 2001
"Of all the movies I've seen this year, the one that has stayed most strongly in my mind is Abbas Kiarostami's ABC Africa." (Martin Scorsese)

Over the course of a ten-day visit to Uganda, Abbas Kiarostami (Taste of Cherry and The Wind Will Carry Us) uses his camera to capture and caress the faces of a thousand orphans. Although a documentary about the ravages of AIDS and civil war in Uganda may seem at first like a radical departure, one of the most remarkable things about ABC Africa is the way that Iran's most celebrated auteur makes such unlikely material very much his own.

In true Kiarostami style, an impressionistic, deceptively simple record of a journey becomes the film itself. This striking visual poem is full of echoes from his oeuvre: the hypnotic tracking shots from car windows, the dirt-road villages, the majestic landscapes and, above all, the emphasis on the resilience and resourcefulness of children. Alternately heart-breaking and optimistic ABC Africa records a people struggle to survive. Filled with laughter and music, and pulsing with life, Kiarostami's vision attests to Africa's sunny spirit in the face of so much adversity.
Posters
Theatrical Release: May 5th, 2001 - (DoubleTake Documentary Film Festival)
Reviews More Reviews DVD Reviews
DVD Review: New Yorker - Region 1 - NTSC
DVD Box Cover

CLICK to order from:

Distribution
New Yorker Video - Region 1 - NTSC
Runtime
1:23:54
Video
1.33:1 Original Aspect Ratio
Average Bitrate: 6.97 mb/s
NTSC 720x480 29.97 f/s

NOTE: The Vertical axis represents the bits transferred per second. The Horizontal is the time in minutes.

Bitrate:

Audio
Persian/Farsi , English (Dolby Digital 2.0)
Subtitles
English (non-removable)
Features

Release Information:
Studio: New Yorker Home Video

Aspect Ratio:
Original aspect Ratio 1.33:1

Edition Details:

• Featurette: Abbas Kiarostami - The Art of Living (54:34)
• Theatrical Trailer - (1:43)

• 6-page liner notes with interview of Kiarostami

DVD Release Date: June 21st, 2005
Keep Case
Chapters: 16
Comments:

On the positive side - NY'er is starting to come through with some excellent extra features. I began to notice first with their Kent Jones commentary on their Bresson's L'Argent DVD and although the image in ABC Africa has some pointed flaws, the additional featurette "Abbas Kiarostami: The Art of Living" (almost an hour long) is a substantial and welcome bonus. Great addition!

Now - the image - I won't try to defend this image quality too vociferously, but it was shot with a hand-held camera - unfortunately bringing out the non-progressive transfer errors even more prominently than they might be noticed otherwise. With constant motion sequences (because of the hand-held) there is very prevalent combing which intrudes upon the viewing experience. Tube owners shouldn't be deterred though. Colors seem bright and look excellent. There is very minimal dialogue in the film, but the subtitles are burned in. Audio levels were fine and consistent as one might expect for a film shot in this manner. I happen to think the bonus documentary is worth the price of the DVD alone, so we recommend, but purchasers should be aware of the image quality of the main feature - which is quite weak.
---



DVD Menus
| | |
| --- | --- |
| | |
| | |
---
Subtitle Sample
Screen Captures
---
---
---
Very prevalent ghosting and combing throughout
Abbas Kiarostami's ABC Africa - New Yorker - Region 1- NTSC DVD Review abbas kiarostami abc
africa dvd review abbas kiarostami abc africa dvd review abbas kiarostami abc africa dvd review
abbas kiarostami abc africa dvd review abbas kiarostami abc africa dvd review abbas kiarostami
abc africa dvd review abbas kiarostami abc africa dvd review abbas kiarostami abc africa dvd
review abbas kiarostami abc africa dvd review abbas kiarostami abc africa dvd review abbas
kiarostami abc africa dvd review abbas kiarostami abc africa dvd review abbas kiarostami abc
africa dvd review abbas kiarostami abc africa dvd review abbas kiarostami abc africa dvd review
abbas kiarostami abc africa dvd review abbas kiarostami abc africa dvd review abbas kiarostami
abc africa dvd review abbas kiarostami abc africa dvd review abbas kiarostami abc africa dvd
review abbas kiarostami abc africa dvd review abbas kiarostami abc africa dvd review abbas kiarostami abc africa dvd review abbas kiarostami abc africa dvd review abbas kiarostami abc africa dvd review abbas kiarostami abc africa dvd review abbas kiarostami abc africa dvd review abbas kiarostami abc africa dvd review abbas kiarostami abc africa dvd review abbas kiarostami abc africa dvd review abbas kiarostami abc africa dvd review abbas kiarostami abc africa dvd review abbas kiarostami abc africa dvd review abbas kiarostami abc africa dvd review abbas kiarostami abc africa dvd review abbas kiarostami abc africa dvd review abbas kiarostami abc africa dvd review abbas kiarostami abc africa dvd review abbas kiarostami abc africa dvd review abbas kiarostami abc africa dvd review abbas kiarostami abc africa dvd review abbas kiarostami abc africa dvd review abbas kiarostami abc africa dvd review abbas kiarostami abc africa dvd review abbas kiarostami abc africa dvd review abbas kiarostami abc africa dvd review abbas kiarostami abc africa dvd review abbas kiarostami abc africa dvd review abbas kiarostami abc africa dvd review abbas kiarostami abc africa dvd review abbas kiarostami abc africa dvd review abbas kiarostami abc africa dvd review abbas kiarostami abc africa dvd review abbas kiarostami abc africa dvd review abbas kiarostami abc africa dvd review abbas kiarostami abc africa dvd review abbas kiarostami abc africa dvd review abbas kiarostami abc africa dvd review abbas kiarostami abc africa dvd review abbas kiarostami abc africa dvd review abbas kiarostami abc africa dvd review abbas kiarostami abc africa dvd review abbas kiarostami abc africa dvd review abbas kiarostami abc africa dvd review abbas kiarostami abc africa dvd review abbas kiarostami abc africa dvd review abbas kiarostami abc africa dvd review abbas kiarostami abc africa dvd review abbas kiarostami abc africa dvd review abbas kiarostami abc africa dvd review abbas kiarostami abc africa dvd review abbas kiarostami abc africa dvd review abbas kiarostami abc africa dvd review abbas kiarostami abc africa dvd review abbas kiarostami abc africa dvd review abbas kiarostami abc africa dvd review abbas kiarostami abc africa dvd review abbas kiarostami abc africa dvd review abbas kiarostami abc africa dvd review abbas kiarostami abc africa dvd review abbas kiarostami abc africa dvd review abbas kiarostami abc africa dvd review abbas kiarostami abc africa dvd review abbas kiarostami abc africa dvd review abbas kiarostami abc africa dvd review abbas kiarostami abc africa dvd review abbas kiarostami abc africa dvd review abbas kiarostami abc africa dvd review abbas kiarostami abc africa dvd review abbas kiarostami abc africa dvd review abbas kiarostami abc africa dvd review abbas kiarostami abc africa dvd review abbas kiarostami abc africa dvd review abbas kiarostami abc africa dvd review abbas kiarostami abc africa dvd review abbas kiarostami abc africa dvd review abbas kiarostami abc africa dvd review abbas kiarostami abc africa dvd review abbas kiarostami abc africa dvd review abbas kiarostami abc africa dvd review abbas kiarostami abc africa dvd review abbas kiarostami abc africa dvd review abbas kiarostami abc africa dvd review abbas kiarostami abc africa dvd review abbas kiarostami abc africa dvd review abbas kiarostami abc africa dvd review abbas kiarostami abc africa dvd review abbas kiarostami abc africa dvd review abbas kiarostami abc africa dvd review abbas kiarostami abc africa dvd review abbas kiarostami abc africa dvd review abbas kiarostami abc africa dvd review abbas kiarostami abc africa dvd review abbas kiarostami abc africa dvd review abbas kiarostami abc africa dvd review abbas kiarostami abc africa dvd review abbas kiarostami abc africa dvd review abbas kiarostami abc africa dvd review abbas kiarostami abc africa dvd review abbas kiarostami abc africa dvd review abbas kiarostami abc africa dvd review abbas kiarostami abc africa dvd review abbas kiarostami abc africa dvd review abbas kiarostami abc africa dvd review abbas kiarostami abc africa dvd review abbas kiarostami abc africa dvd review abbas kiarostami abc africa dvd review abbas kiarostami abc africa dvd review abbas kiarostami abc africa dvd review abbas kiarostami abc africa dvd review abbas kiarostami abc africa dvd review abbas kiarostami abc africa dvd review abbas kiarostami abc africa dvd review abbas kiarostami abc africa dvd review abbas kiarostami abc africa dvd review abbas kiarostami abc africa dvd review abbas kiarostami abc africa dvd review abbas kiarostami abc africa dvd review abbas kiarostami abc africa dvd review abbas kiarostami abc africa dvd review abbas kiarostami abc africa dvd review abbas kiarostami abc africa dvd review abbas kiarostami abc africa dvd review abbas kiarostami abc africa dvd review abbas kiarostami abc africa dvd review abbas kiarostami abc africa dvd review abbas kiarostami abc africa dvd review abbas kiarostami abc africa dvd review abbas kiarostami abc africa dvd review abbas kiarostami abc africa dvd review abbas kiarostami abc africa dvd review abbas kiarostami abc africa dvd review abbas kiarostami abc africa dvd review