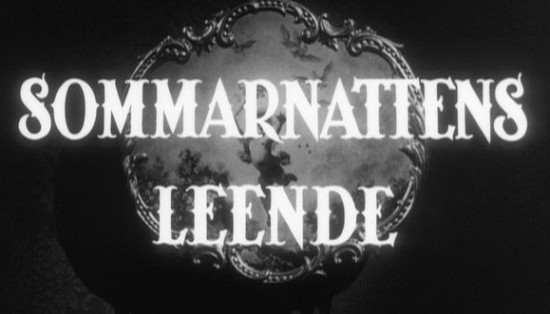 (aka 'Smiles of a Summer Night')
directed by Ingmar Bergman
Sweden 1955
After fifteen films of mostly local acclaim, the 1956 prize-winning comedy Smiles of a Summer Night at last ushered in an international audience for director Ingmar Bergman. Set in turn-of-the-century Sweden, four women and four men attempt to juggle the laws of attraction amidst their daily bourgeois life. When a weekend in the country brings them all face to face, the women ally to force the men's hands in their matters of the heart, exposing their pretentions and insecurities along the way. Chock full of flirtatious propositions and sharp-witted wisdom delivered by such legends of the Swedish screen as Gunnar Björnstrand, Eva Dahlbeck, Harriet Andersson, and Ulla Jacobsson, Smiles of a Summer Night is one of film history's great tragicomedies, a bittersweet view of the transience of human carnality.
Blu-ray
Compared to DVDs
HERE
---




DONATIONS Keep DVDBeaver alive and advertisement free:
CLICK PayPal logo to donate!
Many Thanks...