| | |
| --- | --- |
| | S E A R C H D V D B e a v e r |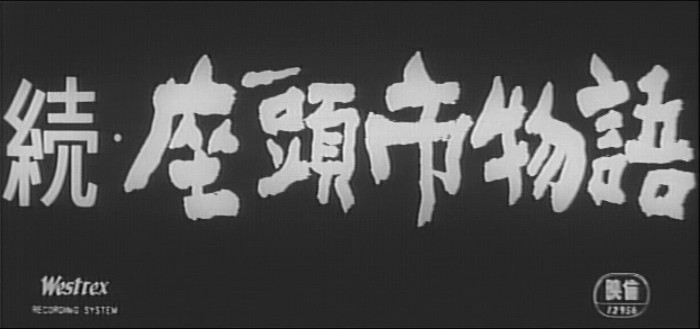 Zatoichi 2: The Tale of Zatoichi Continues
(aka "Zoku Zatoichi monogatari")
directed by Kazuo Mori
Japan 1962
Review by Gary Tooze
Posters from the Series
The Australian golfer Greg Norman had a problem once with a fan that would follow him on course and shout "YOU THE MAN!" after each of his drives. Now we finally realize that Greg Norman is not the man... but Zatoichi is.
Always a smooth talker with the ladies, suave Zatoichi (above) needs to beat them off with a stick.
Serenity is a big part of Zatoichi's inner peace. Fishing or contemplating at a quiet river or stream is part of what makes Zatoichi, Zatoichi!
Sneaky villains and low-life's are always plotting to get our Zatoichi.
Taking on ten men at once is bad news.. for the ten men! Zatoichi's blindness is somehow an attribute to his fighting skills.
'Zatoichi' films are great!. I am certain that the TV series "Kung Fu" (with David Carradine) surely stole much of their aura from the Zatoichi films of the 60'. Part 2 was actually better than the first film. Simpler, quicker and Zatoichi takes on more men at once. Also we see his brother who is a samurai prodigy himself. I can't wait to see the rest of these!

out of

.

DVD Review: Home Vision Entertainment Region 1

IMdb Film Reviews More Film Reviews DVD Reviews

NOTE: Purchases through DVDBeaver's links to Amazon help keep us afloat and advertisement free!
---
Recommended Reading for Martial Arts/Samurai Genre Fans (CLICK COVERS or TITLES for more information)
Check out more in "The Library"
---
DVD Menus
Released on DVD May 14th, 2002 "Zatoichi: Part 2: The Tales of Zatoichi Continues" is also presented in wonderful letterboxed 2.35:1 ratio. Pretty fair contrast and at times is quite sharp with detailed images and close-ups, but fails with images in the background. Blacks are strong but not as piercing as some state of the art DVDs, of course, this does not have the marketability and sales power. This DVD looks fine though with hazy moments in spots. The audio is in Japanese (Dolby Digital 2.0 Mono). There are clear white optional English subtitles included.
In the extras dept. there are 9 stills in a click-through gallery, 4 trading cards in the Keep-case packaging, and nicely done chapter menu's. Improved picture quality and additional extras would have been nice, but I am not overly surprised or disappointed that are not available.

out of

Review by Gary Tooze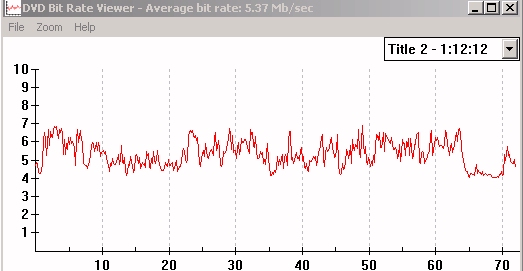 ---