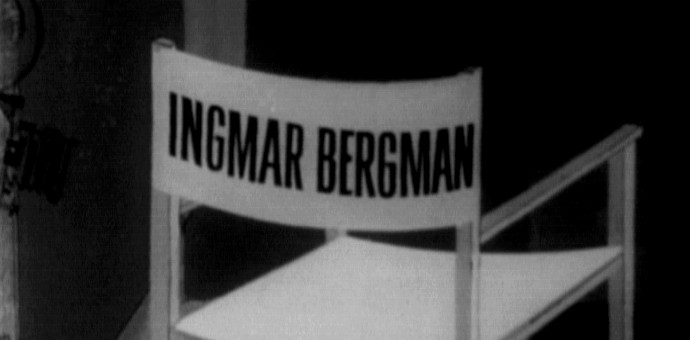 A Film Trilogy
( Through a Glass Darkly, Winter Light and The Silence )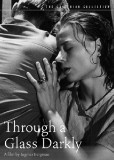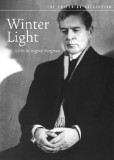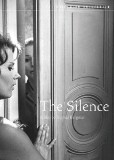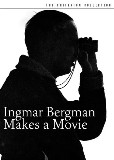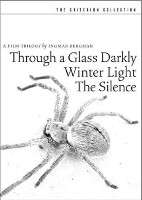 At the beginning of the 1960s, renowned film director Ingmar Bergman began work on what were to become some of his most powerful and representative works—the Trilogy. Already a figure of tremendous international acclaim for such masterworks as The Seventh Seal, Wild Strawberries, and The Virgin Spring, Bergman turned his back on the abundant symbolism and exotic imagery of his '50s work to focus on a series of impacted, emotionally explosive chamber dramas examining faith and alienation in the modern age. Utilizing a new cameraman—the incomparable Sven Nykvist—Bergman unleashed Through a Glass Darkly, Winter Light, and The Silence in rapid succession, exposing moviegoers worldwide to a new level of intellectual and emotional intensity. Each film employs minimal dialogue, eerily isolated settings, and searing performances from such Bergman regulars as Max von Sydow, Harriet Andersson, Gunnar Bjornstrand, Ingrid Thulin and Gunnel Lindblom in their evocation of a desperate world confronted with God's desertion. Drawing on Bergman's own severely religious upbringing and ensuing spiritual crisis, the films in the Trilogy are deeply personal, challenging, and enriching works that exhibit the filmmaker's peerless formal mastery and fierce intelligence. The Criterion Collection is proud to present A Film Trilogy by Ingmar Bergman: Through a Glass Darkly, Winter Light, and The Silence.
***********************
'I was extremely impressed with "INGMAR BERGMAN MAKES A MOVIE" (which comes with the Criterion Bergman box). A brilliantly made documentary by Vilgot Sjoman about the making of Winter Light, featuring just about everything you'd hope to see. Bergman chatting with great candour, walking on Faro beach, directing Gunnar Bjornstrand and Ingrid Thulin, chatting to Nykvist, seeing how the sound department at SFI used to spool hundreds of reels of tape together, seeing the premiere, interviewing people coming out of the premiere, comparing the critical reaction - fascinating!
Amazing to see that Allan Edwall's character's disability was based on that of the props man!'
taken from a post by Nick Wrigley at DVDBeaver Listserv


Through a Glass Darkly Comparison with Tartan- PAL CLICK HERE
Winter Light Comparison with Tartan- PAL CLICK HERE
The Silence Comparison with Tartan- PAL CLICK HERE
DVD Review: Criterion Boxset - Region 0 - NTSC
CLICK to order from:

Distribution
Criterion Collection Region 0 - NTSC
Spine #'s 209, 210, 211, 212
Runtime

for Ingmar Bergman Makes a Movie

Title 1 - 39 minutes 24 seconds

Title 2 - 29:42

Title 3 - 30:00

Title 4 - 24:59

Title 5 - 22:58

1:29:45 for Through a Glass Darkly

1:21:06 for Winter Light

1:35:27 for The Silence

Video
1.37:1 - Original Aspect Ratios
NTSC 720x480 29.97 f/s
Bitrate:

Ingmar Bergman Makes a Movie

Audio

Swedish (Dolby Digital 1.0 Mono)

For the 3 films: English DUB (Dolby Digital 2.0 Mono)

Subtitles
English, None
Features

Release Information:
Studio: Criterion / Home Vision

Aspect Ratio:
Standard 1:37:1

DVD Release Date: August 18th, 2003
4 Keep Case inside Cardboard Box
Chapters: 18,16,21,5

Edition Details:


For Bergman Makes a Movie:

Digital transfer from the 16mm print
New essay by director Vilgot Sjöman
New English subtitle translation
Optimal image quality: RSDL dual-layer edition
Comments:

Over all the set is a winner. I only gave "The Silence" DVD by Tartan (PAL) a superior transfer than the Criterions... and that is debatable. I was a little disappointed in the Extras though. Criterion have had other discs in the past that would blow this Boxset away in total Extras. The transfers are all super clean. You can see the 16mm of the Bergman short has had some work to it, but it is still in rough shape. Perhaps I am being picky, but Criterion sets the standard and then we expect them to equal or surpass it each time. This time it is just a notch below their usual level of excellence... but at the same exorbitant price. out of

Gary W. Tooze
---

DVD Menus
---
Screen Captures
Ingmar Bergman Makes A Movie
CLICK to order from:

Distribution
Criterion Collection Region 0 - NTSC
Spine #'s 209, 210, 211, 212
---





DONATIONS Keep DVDBeaver alive and advertisement free:
Mail cheques, money orders, cash to: or CLICK PayPal logo to donate!
Many Thanks...