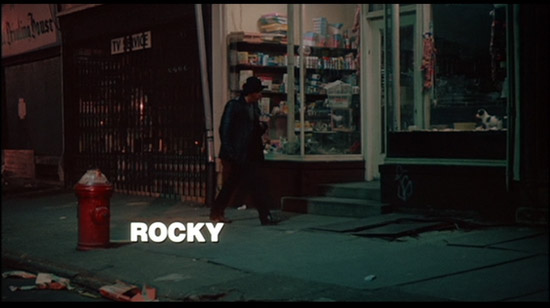 directed by John G. Avildsen
USA 1976
'Rocky' Balboa is a past-his-prime struggling pugilist in Philadelphia, Pennsylvania. He exists on being an occasional enforcer for a loan shark to support his meager apartment. It seems his best days may be behind him and the owner of the gym (Burgess Meredith as Mickey), where he trains, feels likewise. Mickey, believes he could've made it to the top if he only put in the effort. Through fate and circumstance Rocky pursues and unlikely girlfriend, painfully shy Adrian (Talia Shire), sister to his slovenly friend Paulie and also gets his one big shot that life has seemed to appropriately deny him. He will get to fight the current World Champion, Apollo Creed, in a 'set' exhibition - chance that every boxer dream of.
Excellent human dialogue and characterizations, if heavy handed at times, propel Rocky to immense popularity spawning a number of follow-ups. Sylvester Stallone hit his own 'lucky break' with an honest portrayal and key-note support performances to create a visually compelling and stirring story of an 'everyman's' one break in life. It seems impossible not to envision oneself supporting Rocky and even placing yourself in his shoes. It was pulled off film-wise, surprisingly, even to Stallone, that it should resonate such compassion in the masses. Hardly a masterpiece of subtlety, it still has moments approaching true cinema greatness. Its minimal budget encapsulates an innocence that is hardly ever present from Hollywood.

out of

Gary Tooze
Posters
Theatrical Release: 21 November 1976
DVD Comparison:
MGM (Part of the Anthology Boxset) - Region 1 - NTSC vs. MGM (Part of the 25th Anniversary Collection) - Region 2 - PAL
Big thanks to Enrico and Jerome for the Screen Caps!
(MGM Home Entertainment (Part of the Anthology Boxset) - Region 1 - NTSC - LEFT vs. MGM Home Entertainment (Part of the 25th Anniversary Collection) - Region 2 - PAL - RIGHT)
DVD Box Covers

Distribution

MGM Home Entertainment

Region 1 - NTSC

MGM Home Entertainment
Region 2 - PAL
Runtime
1:59:20
1:54:20 (4% PAL speedup)
Video

1.85:1 Original Aspect Ratio

16X9 enhanced
Average Bitrate: 7.74 mb/s
NTSC 720x480 29.97 f/s

1.85:1 Original Aspect Ratio

16X9 enhanced
Average Bitrate: 5.59 mb/s
PAL 720x576 25.00 f/s

NOTE: The Vertical axis represents the bits transferred per second. The Horizontal is the time in minutes.

Bitrate:

MGM Home Entertainment (Part of the Anthology Boxset)

Bitrate:

MGM Home Entertainment (Part of the 25th Anniversary Collection)

Audio
English DTS 5.1, Dolby Digital 5.1, Originial Mono; French Dolby Digital 5.1; Spanish Dolby Digital 1.0

English, German, Spanish Dolby Digital 5.1

Subtitles
English, French, Spanish, None
English, Spanish, German and German for the hard of hearing, None
Features
Release Information:
Studio: MGM Home Entertainment

Aspect Ratio:
Widescreen anamorphic - 1.85:1

Edition Details:
• New High Definition Transfer
• Theatrical Trailer

DVD Release Date: December 14, 2004
Amaray

Chapters 24


Release Information:
Studio: MGM Home Entertainment

Aspect Ratio:
Widescreen anamorphic - 1.85:1

Edition Details:
• Audio Commetary with the Director, Producer and Cast
• Video Commentary with Sylvester Stallone (28:50)
• Behind The Scenes with Director John Avildsen (11:53)
• Tribute to Burgess Meredith (7:25)
• Tribute to James Grabe (3:27)
• Theatrical Teaser & Trailer for Rocky
• 3 TV Spots for Rocky
• Theatrical Trailers for Rocky II - IV


DVD Release Date: July 15, 2001
Amaray

Chapters 25
Comments
Both issues here are far from acceptable. The NTSC version is slightly cropped and has no worthwhile extras. The PAL edition image is a mess - dark and extremely blurry - I would return it if I had purchased it. The NTSC's DTS audio track appears weak and a pointless addition. It never had the big 5.1 feeling during viewing that many had hoped for. Frankly the 5.1 (dolby/dts) tracks in both releases felt monaural except when the Conti score played. of the 2 the NTSC is better for the image but we don't whole-heartedly endorse either edition.

NOTE: The NTSC timing for the subtitles is far better/accurate than in the PAL version.

- Gary W. Tooze
---



DVD Menus
(MGM Home Entertainment (Part of the Anthology Boxset) - Region 1 - NTSC - LEFT vs. MGM Home Entertainment (Part of the 25th Anniversary Collection) - Region 2 - PAL - RIGHT)
| | |
| --- | --- |
| | |
| | |
| | |
| | |
| | |
---
Subtitle sample
(MGM Home Entertainment (Part of the Anthology Boxset) - Region 1 - NTSC - TOP vs. MGM Home Entertainment (Part of the 25th Anniversary Collection) - Region 2 - PAL - BOTTOM)
Screen Captures
(MGM Home Entertainment (Part of the Anthology Boxset) - Region 1 - NTSC - TOP vs. MGM Home Entertainment (Part of the 25th Anniversary Collection) - Region 2 - PAL - BOTTOM)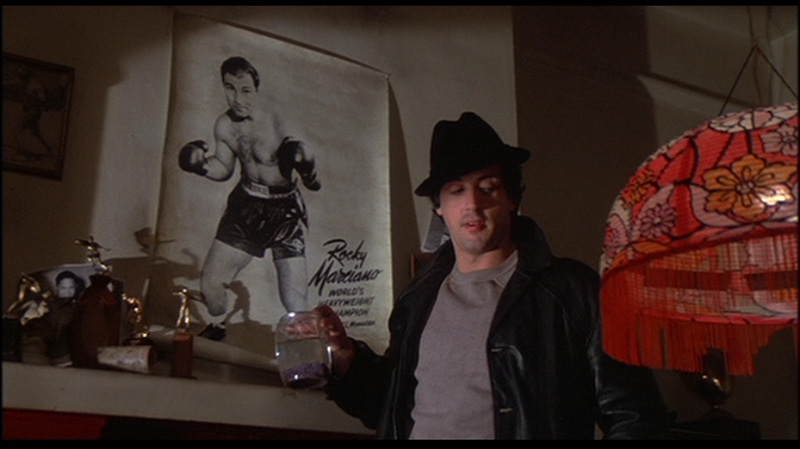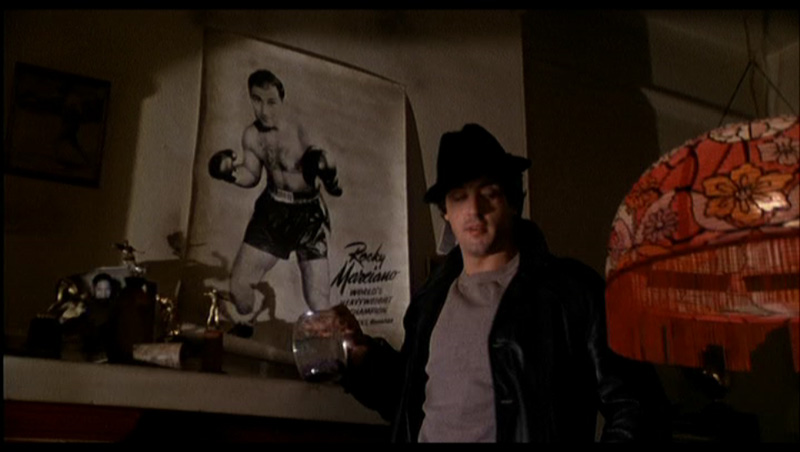 ---
(MGM Home Entertainment (Part of the Anthology Boxset) - Region 1 - NTSC - TOP vs. MGM Home Entertainment (Part of the 25th Anniversary Collection) - Region 2 - PAL - BOTTOM)
---
(MGM Home Entertainment (Part of the Anthology Boxset) - Region 1 - NTSC - TOP vs. MGM Home Entertainment (Part of the 25th Anniversary Collection) - Region 2 - PAL - BOTTOM)
---
(MGM Home Entertainment (Part of the Anthology Boxset) - Region 1 - NTSC - TOP vs. MGM Home Entertainment (Part of the 25th Anniversary Collection) - Region 2 - PAL - BOTTOM)
---
(MGM Home Entertainment (Part of the Anthology Boxset) - Region 1 - NTSC - TOP vs. MGM Home Entertainment (Part of the 25th Anniversary Collection) - Region 2 - PAL - BOTTOM)
---
(MGM Home Entertainment (Part of the Anthology Boxset) - Region 1 - NTSC - TOP vs. MGM Home Entertainment (Part of the 25th Anniversary Collection) - Region 2 - PAL - BOTTOM)

---
Report Card:
| | |
| --- | --- |
| Image: | NTSC |
| Sound: | |
| Extras: | PAL |
| Menu: | |