NEWS:
Further on the recall of the Ingmar Bergman Collection DVD boxset, we can confirm that MGM (USA) are currently shipping the revised version. Hour of the Wolf and Shame now appear in their correct 1.37:1 aspect ratio. As you will recall, these were mistakenly cropped to 1.66:1 in the first MGM release, resulting in odd compositions like this and interesting discussions as seen halfway down on this page.

The corrected MGM boxset can be identified by its UPC code and Catalog number: UPC# 0 27616 91137 7 and Catalog# 1006999. Both numbers are found on a white sticker situated over the spot where the old UPC is printed, at the bottom of the box (old UPC# 0 27616 90225 2 — old Catalog# 1005996). For those who wish to purchase the titles individually, the new UPC for Hour of the Wolf is 0 27616 91135 3 (previously 0 27616 86787 2), and in the case of Shame it is 0 27616 91136 0 (previously 0 27616 90224 5). The UPCs of the other individual titles are the same as before. MGM should be commended for their diligence in addressing and rectifying the original error.

"Statement from MGM Home Entertainment regarding the recall of the INGMAR BERGMAN COLLECTION...
It has come to our attention that the transfers utilized for the release of Ingmar Bergman's "Hour of the Wolf" Special Edition DVD and "Shame" Special Edition DVD are not representative of the intended theatrical presentation.
In order to provide customers with the best quality product available, we are recalling the product at retail and will be releasing both films in a 1:37:1 aspect ratio on April 20, 2004.
The Ingmar Bergman DVD Collection will also be available on that date. MGM Home Entertainment always strives to provide the highest standard of product and customer care. For additional information or comments, please contact our customer service at 877/646-4968."

INGMAR BERGMAN COLLECTION

MGM Home Entertainment will not be releasing the Ingmar Bergman DVD Collection on Tuesday, February 10 due to transfer problems on two of the discs.

If possible, please hold your reviews until we announce the new street date which we expect to be sometime in May. We will contact you once we have further information.


This is the Boxset in question: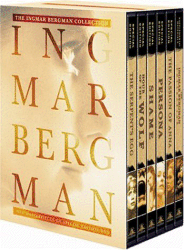 First, DVDBeaver found, with the help of Richard Stracke, that MGM have severely cropped away (or zoomed in) on the Persona release from their forthcoming Ingmar Bergman Boxset. A detailed comparison with the Tartan Region 2 can be found HERE.
(MGM - Region 1 - NTSC - TOP vs. Tartan - Region 2 - PAL - BOTTOM)
The exact amount of information that MGM removed is approx. 11.5% - so you get to see 88.5 % of Bergman's intended film.
It gets much worse...
Then, through the Criterion Forums, we see that the rest of the Boxset - Shame / Hour of the Wolf / The Passion of Anna / The Serpent's Egg - are all 1.66:1 ratio on the MGM DVDs, whereas "Hour of the Wolf" and "Shame" have an original aspect ratio of 1.37:1 . (see the French disc grabs for comparison).
Proof can be found from the Swedish Film Institute:
Persona Hour of the Wolf Shame Passion of Anna
French version - Bergman's "Hour of the Wolf"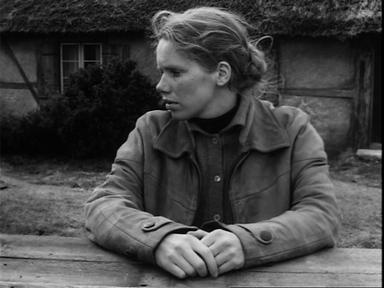 MGM Boxset version - Bergman's "Hour of the Wolf" (head chop)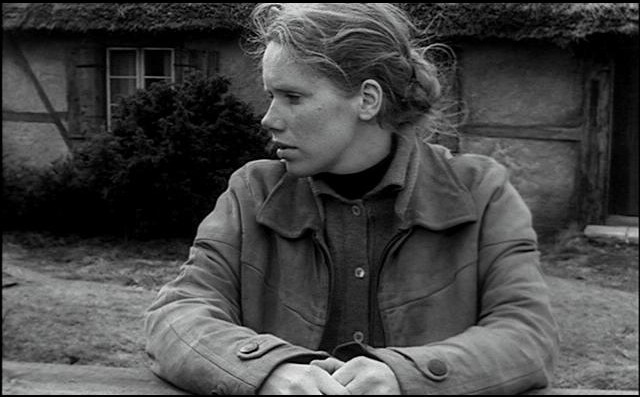 Quote: The matting of Hour of the Wolf is MGM's doing, not Bergman's. This film has been shown in Academy ratio every time I've seen it, including theatrically, and the cropping looks horribly, horribly wrong. - Donald Brown
---
French version - Bergman's "Shame"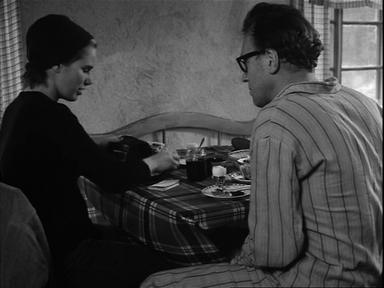 MGM Boxset version- Bergman's "Shame" (head chop)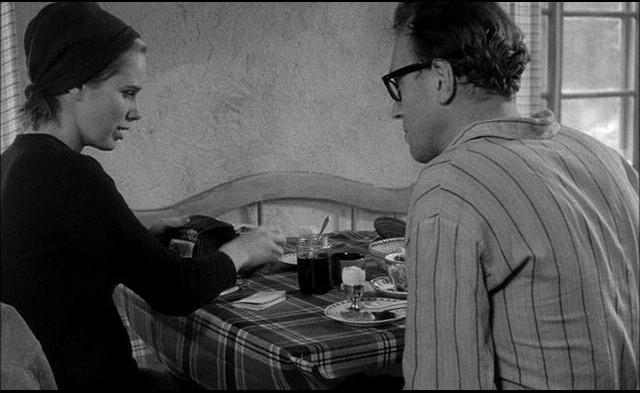 How much effort would it have taken MGM to check the original Aspect ratio of these films? (The correct Aspect ratio information is even listed on imdb.com as well as the Swedish Film Institute links above). Why have they shamefully cropped these films?
DVDBeaver recommends that you steer clear of this boxset. If you can, cancel your pre-orders immediately! If you don't, what type of message are you giving the big studios? - that its okay to mistreat foreign classics? What will they do next? Pan and scan La Dolce Vita? Make Ozu's classic films widescreen? Colorize Citizen Kane?
---
More screen caps.. from MGM's 'Shame' :
Look below how his head has been cut off. Look how the top of many heads have been chopped.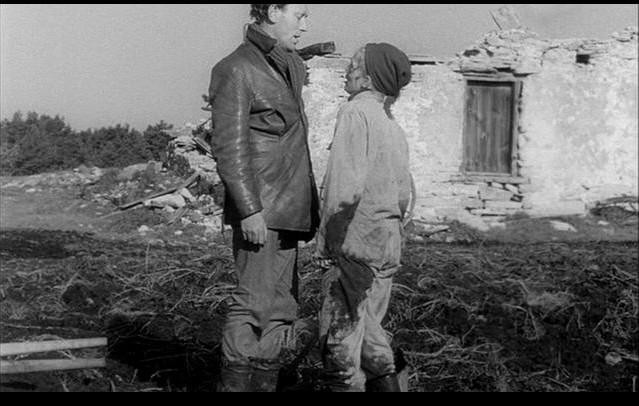 Hour of the Wolf MGM screen captures (and head chopping continues)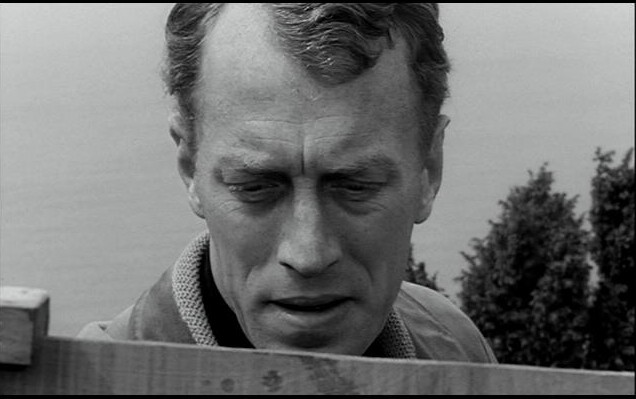 Johan Borg (Max von Sydow) appears to be holding his head in unimaginable grief over MGM's lack of artistic integrity...