Being There Blu-ray
(Hal Ashby, 1979)
Review by Gary Tooze
Studio: Warner - Region FREE
Video:
Aspect ratio: 1.78:1
Chapters: 36
Feature film: 1080p /
VC-1 Video
Disc Size: 28,131,892,840 bytes
Feature Size: 26,385,303,552 bytes
Time: Extended: 2:09:50.866
Average Bitrate: 27.09 Mbps
Bitrate: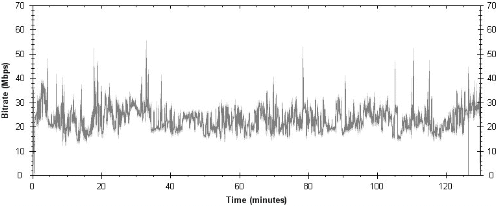 Audio:
Dolby TrueHD Audio English 579 kbps 2.0 / 48 kHz / 579 kbps / 16-bit (AC3 Core: 2.0 / 48 kHz / 192 kbps)
Dolby Digital Audio English 192 kbps 1.0 / 48 kHz / 192 kbps
DUBs: Dolby Digital Audio French 192 kbps 1.0 / 48 kHz / 192 kbps
Dolby Digital Audio Spanish 192 kbps 1.0 / 48 kHz / 192 kbps
Subtitles:
English, French, Japanese, Portuguese, Spanish, none
Extras
• Featurette: Memories From Being There (14:48)
• Two Recently Discovered Scenes (1:42)
• Alternate Ending (2:03)
•
Gag Reel (6:15)
• Theatrical trailer (2:44)
S
tandard Blu-ray case
Release Date: February 3rd, 2009
Summary: 'Being There' is based on Jerzy Kosinski's short comic novel about a simpleton, Chance (Peter Sellers), raised in isolation whose only education came from watching TV. When he's forced out of the house where he worked as a gardener by the death of the wealthy recluse who raised him from infancy, he's fortuitously struck by a limousine carrying Eve Rand (Shirley MacLaine), the wife of a wealthy industrialist. He's mistaken, because of his well-tailored suits, for a man of means and taken to dinner with her husband, Ben Rand (Melvyn Douglas). There, as Chauncy Gardner, his blank affect is taken for seriousness and his literal pronouncements about gardening for metaphoric economic predictions. Soon he's meeting the president (Jack Warden) of the United States and becoming a star on TV--where he's a natural...
The Film:
"There's an exhilaration in seeing artists at the very top of their form: It almost doesn't matter what the art form is, if they're pushing their limits and going for broke and it's working. We can sense their joy of achievement - and even more so if the project in question is a risky, off-the-wall idea that could just as easily have ended disastrously.

Hal Ashby's "Being There" is a movie that inspires those feelings. It begins with a cockamamie notion, it's basically one joke told for two hours, and it requires Peter Sellers to maintain an excruciatingly narrow tone of behavior in a role that has him onscreen almost constantly. It's a movie based on an idea, and all the conventional wisdom agrees that emotions, not ideas, are the best to make movies from. But "Being There" pulls off its long shot and is one of the most confoundingly provocative movies of the year.
Excerpt from Roger Ebert at the Chicago Sun-Times located HERE
Image :
NOTE: The below Blu-ray captures were ripped directly from the
Blu-ray disc.
Solid image with much improved color rendering from the older DVD edition (reviewed by Daniel Mott HERE). From the comparative sample below you can see the Blu-ray is brighter but seems to have less information in the frame. I wouldn't say this is a stellar Blu-ray and has some expectant areas of improvement with a smooth cleaner, tighter image that supports surprising dimensionality. Without overly focusing on one visual element I think it's fair to say that it shows less-than-usual demonstrative superiority, in all aspects, over standard definition. Technically this is a little better than a single-layered Blu-ray with the disc utilizing 28 Gig of space and the feature taking up 26 Gig of that. The bitrate is a modest 27 mbps. I'd say the Blu-ray image is consistent, competent but not of demo quality. Detail is reasonable but not overwhelming.
CLICK EACH BLU-RAY CAPTURE TO SEE ALL IMAGES IN FULL 1920X1080 RESOLUTION
Audio & Music: The TrueHD 2.0 stereo option is more than capable of representing the audio of Being There. This is a film that is almost solely dialogue driven
. There is some gentle music by Johnny Mandel supporting the narrative. Warner also has a 1.0 option and two foreign language DUBs.
Extras:
The 2003 DVD was bare-bones with only a trailer and some text notes and this
Blu-ray
adds

supplements -
but they actually sound more 'full' than they are. A 15-minute featurette with Illeana Douglas leading off with some memories of visiting the set as a child. This segment is directionless with some accolades to Sellers and Illeana reflecting on her grandfather's career. The advertised 'Two Recently Discovered Scenes' run less than 2 minutes with Sellers and MacLaine, there is an alternate ending of about 2 minutes and a humorous gag reel with about 6 minutes of Sellers breaking out in laughter during a few takes. We also get the theatrical trailer. None of these extras appears to be in HD.
BOTTOM LINE : Again I'll credit Blu-ray, or perhaps DVDBeaver reviewing, for the opportunity to see this film again after so many years. I enjoyed this Ashby offering on TV and VHS, many moons ago, but I was never a huge fan. However, the 1080P viewing gave me the warmest and most resonating expression of Being There. I seem to see much more in the film this time around and since I never owned the DVD I am quite glad I have this Blu-ray as part of my library. Being There is quite a unique film - one that I intend to revisit.
Gary Tooze
January 23rd, 2009