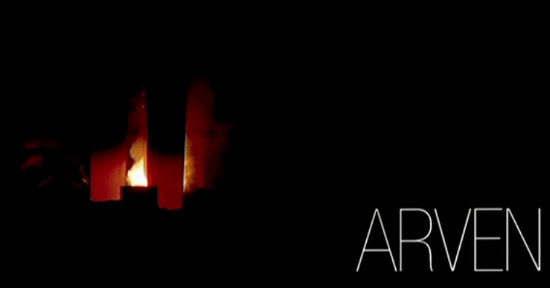 (aka 'The Inheritance')
directed by Per Fly
Denmark 2003
The owner of a successful Bistro in Stockholm suddenly faces a difficult life decision with consequences that threaten all he holds dear. Ulrich Thomsen, the star of Thomas Vinterberg's Dogma classic The Celebration, gives a heartbreaking performance as Christoffer, the son who must answer the towering call of family obligation. Winning six awards from the Danish film academy, The Inheritance, from up and coming Danish filmmaker Per Fly, is a taut cinematic portrait of a man who stands by as he watches his own soul destroyed.
Posters
Theatrical Release: May 17th, 2003 - Cannes Film Festival
Reviews More Reviews DVD Reviews
DVD Review: Home Vision - Region 1 - NTSC
DVD Box Cover

CLICK to order from:

Distribution
Home Vision Entertainment - Region 1 - NTSC
Runtime
1:54:52
Video
1.78:1 Original Aspect Ratio
Average Bitrate: 6.23 mb/s
NTSC 720x480 29.97 f/s

NOTE: The Vertical axis represents the bits transferred per second. The Horizontal is the time in minutes.

Bitrate:

Audio
Danish (Dolby Digital 5.1) , Danish (Dolby Digital 2.0)
Subtitles
English, None
Features

Release Information:
Studio: Home Vision Entertainment

Aspect Ratio:
Original aspect Ratio 1.78:1

Edition Details:

• Commentary by director Per Fly
• Making of The Inheritance (54:18)
• 4 page liner notes with essay by Richard Schickel

DVD Release Date: June 7th, 2005
Keep Case
Chapters: 18
Comments:

Firstly, I was extremely impressed with this film and my impressions of the DVD are not far behind. A strong anamorphic image, progressively transferred - great 5.1 audio, a directors commentary and a 'making of' feature that lasts almost an hour. Colors may be slightly 'off' in stages with excessively red skin tones at times, but overall balance is relatively consistent. There is probably a good reason why this wasn't issued on the Criterion label, but I don't know what it could be - a great, impacting film and a great DVD! STRONG recommendation! out of

The entire movie was shot with two-camera technique. According to the director this makes it easier to use actor improvisation. Most scenes are also shot with long focal lens. Apart from the visual effect actors did not know where the cameras were.
---



DVD Menus
---
Subtitle Sample
Screen Captures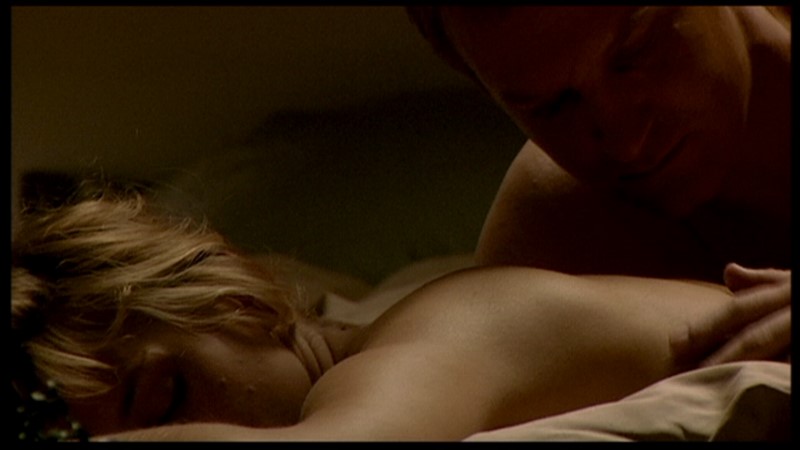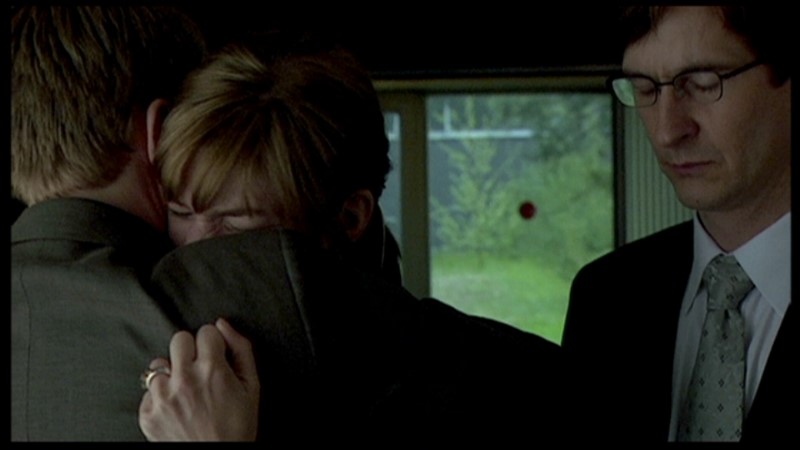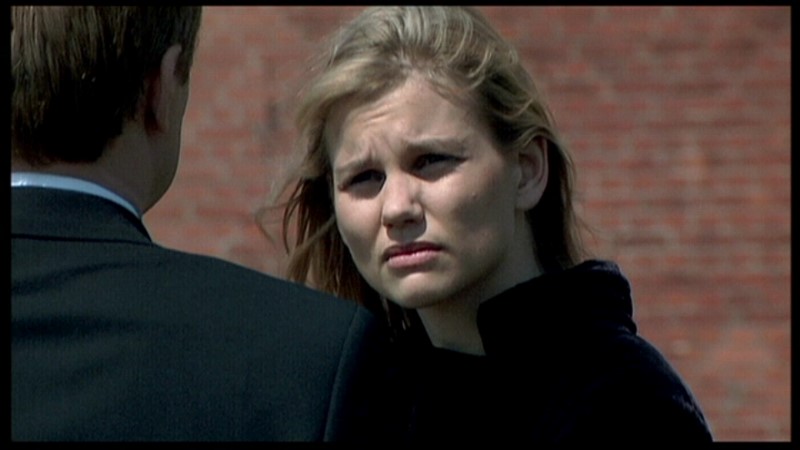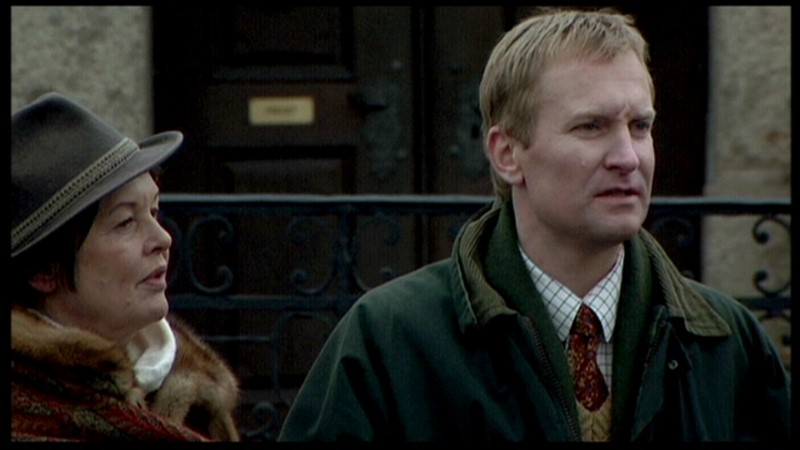 ---
---






Per Fly's - The Inheritance (Arven) - Home Vision Ent. - Region 1- NTSC dvd review arven Per Fly the inheritance dvd review arven Per Fly the inheritance dvd review arven Per Fly the inheritance dvd review arven Per Fly the inheritance dvd review arven Per Fly the inheritance dvd review arven Per Fly the inheritance dvd review arven Per Fly the inheritance dvd review arven Per Fly the inheritance dvd review arven Per Fly the inheritance dvd review arven Per Fly the inheritance dvd review arven Per Fly the inheritance dvd review arven Per Fly the inheritance dvd review arven Per Fly the inheritance dvd review arven Per Fly the inheritance dvd review arven Per Fly the inheritance dvd review arven Per Fly the inheritance dvd review arven Per Fly's - The Inheritance (Arven) - Home Vision Ent. - Region 1- NTSC dvd review arven Per Fly the inheritance dvd review arven Per Fly the inheritance dvd review arven Per Fly the inheritance dvd review arven Per Fly the inheritance dvd review arven Per Fly the inheritance dvd review arven Per Fly the inheritance dvd review arven Per Fly the inheritance dvd review arven Per Fly the inheritance dvd review arven Per Fly the inheritance dvd review arven Per Fly the inheritance dvd review arven Per Fly the inheritance dvd review arven Per Fly the inheritance dvd review arven Per Fly the inheritance dvd review arven Per Fly the inheritance dvd review arven Per Fly the inheritance dvd review arven Per Fly the inheritance dvd review arven Per Fly's - The Inheritance (Arven) - Home Vision Ent. - Region 1- NTSC dvd review arven Per Fly the inheritance dvd review arven Per Fly the inheritance dvd review arven Per Fly the inheritance dvd review arven Per Fly the inheritance dvd review arven Per Fly the inheritance dvd review arven Per Fly the inheritance dvd review arven Per Fly the inheritance dvd review arven Per Fly the inheritance dvd review arven Per Fly the inheritance dvd review arven Per Fly the inheritance dvd review arven Per Fly the inheritance dvd review arven Per Fly the inheritance dvd review arven Per Fly the inheritance dvd review arven Per Fly the inheritance dvd review arven Per Fly the inheritance dvd review arven Per Fly the inheritance dvd review arven Per Fly's - The Inheritance (Arven) - Home Vision Ent. - Region 1- NTSC dvd review arven Per Fly the inheritance dvd review arven Per Fly the inheritance dvd review arven Per Fly the inheritance dvd review arven Per Fly the inheritance dvd review arven Per Fly the inheritance dvd review arven Per Fly the inheritance dvd review arven Per Fly the inheritance dvd review arven Per Fly the inheritance dvd review arven Per Fly the inheritance dvd review arven Per Fly the inheritance dvd review arven Per Fly the inheritance dvd review arven Per Fly the inheritance dvd review arven Per Fly the inheritance dvd review arven Per Fly the inheritance dvd review arven Per Fly the inheritance dvd review arven Per Fly the inheritance dvd review arven Per Fly's - The Inheritance (Arven) - Home Vision Ent. - Region 1- NTSC dvd review arven Per Fly the inheritance dvd review arven Per Fly the inheritance dvd review arven Per Fly the inheritance dvd review arven Per Fly the inheritance dvd review arven Per Fly the inheritance dvd review arven Per Fly the inheritance dvd review arven Per Fly the inheritance dvd review arven Per Fly the inheritance dvd review arven Per Fly the inheritance dvd review arven Per Fly the inheritance dvd review arven Per Fly the inheritance dvd review arven Per Fly the inheritance dvd review arven Per Fly the inheritance dvd review arven Per Fly the inheritance dvd review arven Per Fly the inheritance dvd review arven Per Fly the inheritance dvd review arven