This 1982 film by Michelangelo Antonioni ("Identificazione di una donna") is to be released this week in a new DVD edition, from Mr Bongo Films (available HERE).

Antonioni is of course best known for such films as "Blow Up", "L'avventura", "The Red Desert", and "The Passenger"." I have been asked the question: "Isn't this one of Antonioni's minor works?" The purpose of this brief article is to argue the contrary and urge lovers of his films to take this one very seriously. It is incredibly rich and not in any way second class in comparison to his other great works.

This film is his last before his debilitating stroke in 1985; he was just 70 when it was released.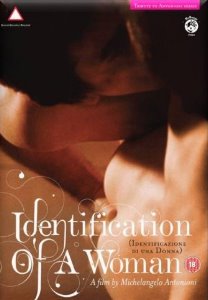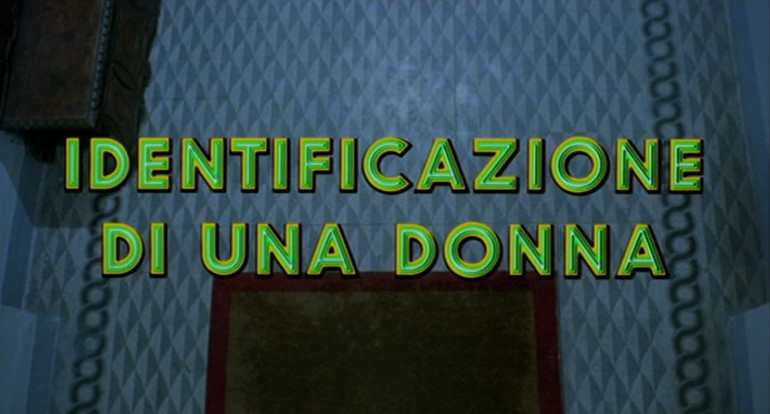 And it was his first film shot in Italy, with Italian actors and themes, in some 18 years. After "Il Deserto Rosso" (1964), he made an extended series of remarkable films all shot outside of his native Italy: "Blow Up", "Zabriskie Point", "Chung Kuo", and "The Passenger". It is of great interest to see him back in his native country.
Regarding the crew for the film, he engaged Carlo di Palma as cinematographer. di Palma had been the cinematographer for both "Blow Up" and "Il Deserto Rosso", and was duly acknowledged for his work in both pictures. His work in IOAW is up to the same level, and new means of lighting, for example, are used to uniquely convey Antonioni's message. And, while Antonioni had a hand in the editing of all 16 of his feature films, this is the only one where he is credited as the sole editor. The cutting is important, resulting in a kind of frenetic pace to the film.

The story is about a film director, recently abandoned by his wife, searching for a woman for his next film. Or is it a woman for his life? In this sense, it is probably one of his most autobiographical films (although he never publicly agreed with that).

The acting in this film is special as well. Thomas Milian plays the director while Daniela Silverio and Christine Boisson play the two women in the film. Perhaps more than any other of his features, he really lets his actors act: Milian is one of the most sensitive and expressive male leads in any of his films while the two woman play characters that are each in their own way more interesting, more modern and less naive than does, for example, Monica Vitti (please know that I LOVE Monica Vitti!). Also it is interesting that Enrica Fico, later to become Mrs. Antonioni, has a small part in this film, helping the director to meet his second woman after the first has left him.