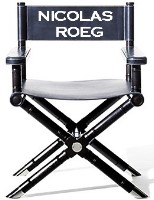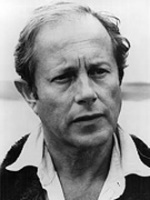 Director - Feature filmography and DVDBeaver links:
Two Deaths (1995), Hotel Paradise (1995), Heart of Darkness (1994), Cold Heaven (1991), The Witches (1990), Track 29 (1988), Castaway (1986), Insignificance (1985), Eureka (1984), Bad Timing (1980), The Man Who Fell to Earth (1976), Don't Look Now (1973), Walkabout (1971), Performance (1970)
Suggested Reading
(click cover or title for more info)

The Films of Nicolas Roeg : Myth and Mind
by John Izod
On a superficial level, Nicolas Roeg's films are fascinating to look at but difficult to comprehend. Time is nonlinear and lacks monotonic flow. The characters are difficult to understand. The narratives seem to break down. Natural laws seem to be undermined and questionable, laughable conventions. Logic is imbued with a sense of mysticism. Under the surface of the films, lurks a foreboding beyond description; possibly beyond comprehension. This is the world in which Roeg's characters live, forge their identities and make their choices. A world and identities which they cannot escape, which drive their decisions to their inevitable conclusions. Using the complete gamut of cinematic techniques, from Welles-like mise-en-scene to innovative editing and sound, from elaborate camera angles to intricately placed objects - symbols, Roeg stretches the potencies of narrative filmmaking while challenging both senses and intellect.