| | |
| --- | --- |
| | S E A R C H D V D B e a v e r |
(also known as 'Dossier secret' or 'Mister Arkadin' or 'Monsieur Arkadin - Dossier secret' )
Orson Welles's Mr. Arkadin (a.k.a. Confidential Report) is one of cinema's great mysteries. How did a globetrotting narrative of espionage, amnesia, and backstabbing come to be itself marked by these qualities? In the film, small-time American smuggler Guy van Stratten is hired by elusive billionaire Gregory Arkadin to investigate the tycoon's past. What follows is a dizzying descent into the Cold War landscape of a Europe trying to erase its history. In making the film, Welles was ultimately banned from the editing room by producer Louis Dolivet. As a result, many versions exist, none of them definitive.
*****
CONFIDENTIAL REPORT (MR. ARKADIN) (1955) is a film of frantic movement and fragmentation, a mad rush around a maze with no center and no exit, a Eurotrash Citizen Kane in reverse. If Kane's trajectory is basically centripetal, winding down to the memory palace where the (non)answer to a life might be found if one knew where to look among the clutter, Arkadin's is centrifugal, a whirlwind investigation initiated to erase the past rather than reveal it. Both end in smoke.

This is the film in which Welles let the seams show, cracking open the piecemeal construction of Othello (where a reverse shot sequence could cross continents in a splice and, according to Welles, "Any time you see someone from the back . . . you can be sure it's a stand-in") to take rootlessness as an explicit theme. Zip pans link locales, each tipped with a perfunctory signifier (baguette: France): We're in Thomas Pynchon's Zone, a borderless territory where history survives only in junk, bad jokes, and rumor. The seams show, too, on the borders of Welles's magnificently phony wig and beard, but who's to say this labyrinth doesn't have the monster it deserves? A pantomime ogre, a report that annihilates itself, a portrait of Hitler stowed away in a Munich attic, a toy racetrack in the shape of an infinity symbol—all fit elements for a fractured fairy tale, as told in the Zone.
Excerpt of B. KITE's review at The Village Voice located HERE
Posters
Theatrical Release Date: May 8th, 1955
Reviews More Reviews DVD Reviews

DVD Comparison:
Criterion (The Corinth Version, Confidential Report and Comprehensive Version) - Region 1 - NTSC vs. Continental Home Video (Brazil) - Region 0 - NTSC vs. Laserlight - Region 0 - NTSC vs. Metrodome - Region 2 - PAL
Laserlight and Metrodome screenshots with thanks to Pavel Borodin and for the Brazilian screen caps; thanks to Gregory!
(Criterion - Region 1 - NTSC)
DVD Box Covers

Distribution

Criterion Collection - Spine # 322

Region 1 - NTSC
(Continental Home Video - Region 0 - NTSC - LEFT vs. Laserlight Region 0 - NTSC - MIDDLE vs. Metrodome Region 0 - PAL - RIGHT)
DVD Box Covers

Distribution

Continental Home Video

Region 0 - NTSC

Laser Light Video

Region 0 - NTSC

Metrodome
Region 2 - PAL
Runtime
1:39:54, 1:37:48 + 1:46:12
1:37:38
1:31:42
1:33:21
Video
1.33:1 Original Aspect Ratio
Average Bitrate: 8.25, 7.26, 6.2 mb/s
NTSC 704x480 29.97 f/s
1.33:1 Original Aspect Ratio
Average Bitrate: 5.49 mb/s
NTSC 704x480 29.97 f/s

1.33:1 Original Aspect Ratio
Average Bitrate: 5.52 mb/s
NTSC 704x480 29.97 f/s

1.33:1 Original Aspect Ratio
Average Bitrate: 5.17
PAL 720x576 25.00 f/s

NOTE: The Vertical axis represents the bits transferred per second. The Horizontal is the time in minutes

Bitrate:

Criterion Disc 1 - The Corinth Version

Bitrate:

Criterion Disc

2 - Confidential Report

Bitrate:

Criterion Disc

3 - Comprehensive Version

Bitrate:

Continental

.

Bitrate:

Laserlight.

Bitrate:

Metrodome

Audio
English (Dolby Digital 1.0 Mono)
English (Dolby Digital 2.0 Mono)
English (Dolby Digital 2.0 Mono)

English (Dolby Digital 2.0 Stereo)

Subtitles
English, None
English, Spanish, Portuguese, None
None
None
Features

Release Information:
Criterion

Aspect Ratio: 1.33:1

Edition Details:
•

Audio commentary by scholars Jonathan Rosenbaum and James Naremore
• Interviews with Welles biographer Simon Callow, star Robert Arden, radio producer Harry Alan Towers, director Peter Bogdanovich, and film archivists Stephan Droessler and Claude Bertemes
• Three half-hour episodes of the radio program The Lives of Harry Lime, upon which the film is based
• On the Comprehensive Version, a new documentary featuring Droessler, Bertemes, and Bogdanovich
• Outtakes, rushes, and alternate scenes from the film
• Extensive stills gallery

• Mr. Arkadin, the novel, with a new preface by Robert Polito and a booklet featuring J. Hoberman; Rosenbaum, historian Francois Thomas and Droessler on the three versions

.

DVD Release Date: April 18th, 2006

4-tiered digipak inside slipcase with book

Chapters 28, 29 + 29

Release Information:
Continental Home Video

Aspect Ratio: 1.33:1

Edition Details:
• a short still gallery (8 pictures of Orson Welles from different films) • Welles biography and Filmography in Portuguese

DVD Release Date: Sept. 28th, 2000
Keep Case

Chapters 12

Release Information:
Laserlight Video

Aspect Ratio:
1.33:1

Edition Details:
• Region 1 encoding (US and Canada only)
• Black & White
• Theatrical trailers
• Introduction by Tony Curtis
• Full-screen format

DVD Release Date: January 30, 2000
Keep Case

Chapters 8

Release Information: Metrodome Distribution Ltd


Aspect Ratio: 1.33:1

Edition Details:
Image Gallery,
Orson Welles Filmography,
Animated & Sounded Graphics

DVD Release Date: 28 January, 2002
Keep Case

Chapters 27
Comments:
ADDITION: Criterion - Region 1 (April 06') - For any serious Orson Welles fans this new Criterion DVD package must feel like a revelation. After suffering through numerous DVD Production houses taking advantage of the 'Public Domain' status of the (endless versions) of the film, this Boxset must unanimously be considered the definitive digital edition with extensive extras, a substantially cleaned image, scholarly commentary by Rosenbaum and Naremore and the actual novel itself included in the packaging!

The Corinth version of Mr. Arkadin was mastered from a 35mm composite fine-grain print discovered in France, a 35mm duplicate negative provided by Video Mercury, and a 16mm duplicate negative.


Confidential Report was mastered on a Spirit Datacine from a 35mm composite fine-grain print. The soundtrack was created from an optical track from this same fine-grain.


The comprehensive version was made from all of the above elements as well as a 35mm print from the Cinémathèque municipale de Luxembourg. The soundtracks for these versions were created from optical soundtracks found on many of the above film elements.

For such a complete and detailed DVD package it seems appropriate for us to compare the image quality of the three (well 2) uniquely sourced transfers. There is not any huge difference but I found 'Confidential Report' slightly darker. As with the Forbidden Games, The Virgin Spring, La bête humaine and Kind Hearts and Coronets releases by Criterion (as well as Nanook of the North) all three version images have been 'pictureboxed' to overcome 'overscan' on commercially made tube television sets (can be up to a 15% loss of image which is significant!). Pictureboxing leaves a black border around the edge of the image and most players automatically zoom-in to fill the screen - it limits resolution making the image slightly less detailed than it might be able to achieve if it was instead tight to the frame edges. The benefit of pictureboxing is that it adds more visible viewing area so that the majority of DVD purchasers (most people own and watch through tubes) can see even more of what is on the negative - the way the film was meant to be viewed. It is a heated discussion weighing the pro's and cons of this transfer feature. DVDBeaver sides with removing the pictureboxing borders and using the full 720 pixel width for 1.33 aspect ratio films.

The sharpness is a vast improvement over all previous DVDs with the PAL Metronome being the closest, but still far inferior. Although substantially cleaner than I have ever seen there is some minimal damage including light vertical scratches but they are only impinging in the first 5 minutes of the the Corinth and comprehensive versions (see last screen captures).

Positives: Personally I was enamored with the commentary finding it the highlight of the package. I thought Rosenbaum and Naremore worked very well together and their comments are pure gold for Welles fans. I also enjoyed the 'Men of Mystery' featurette on the Confidential Report DVD.

Negatives: I had some issues with the audio sync (post dubbing?) of all three editions. It bordered on being very distracting in certain parts of my viewing. I am not knowledgeable enough to blame the transfer process but regardless I did have issues with it in my enjoyment of the film(s). I suspect others will notice it as well and it seemed to be an issue with the earlier PD discs as well!

Of course, we would be remiss again if we didn't comment again on our displeasure at the pictureboxing process - we continue to hope it will not be a part of any future Criterion transfers.

In conclusion this package should suffice many fans - those of Film Noir, respectful Welles followers, individuals keen on cinema history or simply those willing to enjoy a unique Thriller / Crime / Mystery / Drama film! With it strengths and weaknesses we still strongly recommend!

***

The Laser Light has been contrast boosted way out of proportion and the print they were using looks like its been kept in a shed for the past 10 years. The Continental DVD is far too dark. It is easy to see which version to buy, although the R2 Metrodome is not without its flaws. The sound on all is horrible, but the Metrodome is less horrible. In chapter 3 of the Continental DVD everybody sounds like James Earl Jones (even Paola Mori). Thankfully, it's only for one chapter. Static hiss all over the place. I say wait for another version. This film may not be a classic Welles, but it is still vintage.
---
Criterion Packaging
(
CLICK to ENLARGE)


DVD Menus
(Criterion - Region 1 - NTSC)
Disc 1 - The Corinth Version
Disc 2 - Confidential Report
Disc 3 - The Comprehensive Version

(Continental Home Video - Region 0 - NTSC - LEFT vs. Laserlight Region 0 - NTSC - MIDDLE vs. Metrodome Region 0 - PAL - RIGHT)
| | | |
| --- | --- | --- |
| | | |
| | | |
---
Criterion Subtitle Sample
NOTE
: Only Criterion and Continental DVD editions have subtitles
Screen Captures
(Criterion - Region 1 NTSC - The Corinth Version TOP vs. Criterion - Region 1 NTSC - Confidential Report 2nd vs. Criterion - Region 1 NTSC - The Comprehensive Version
3rd
vs. Continental Home Video - Region 0 - NTSC -
4th
vs. Laserlight Region 0 - NTSC -
5th
vs. Metrodome Region 0 - PAL -
BOTTOM
)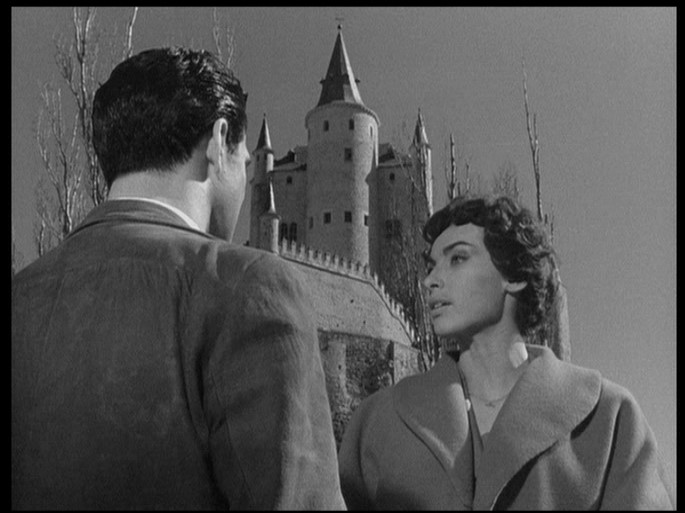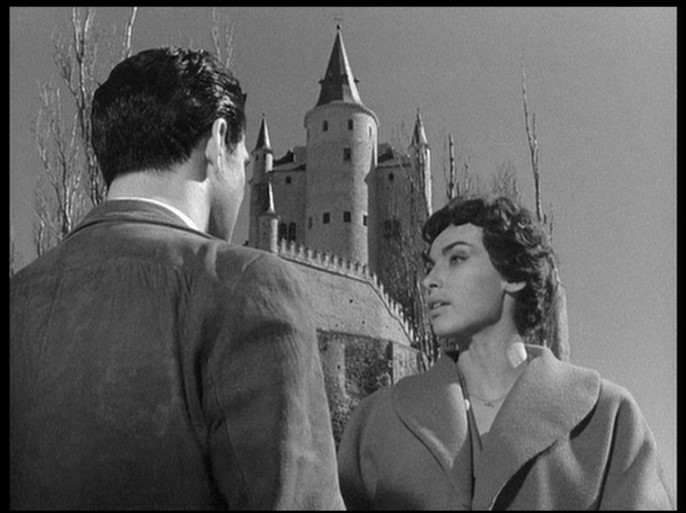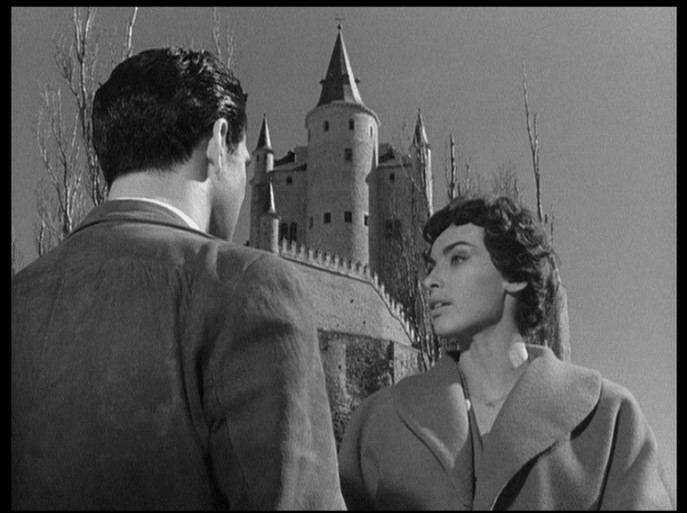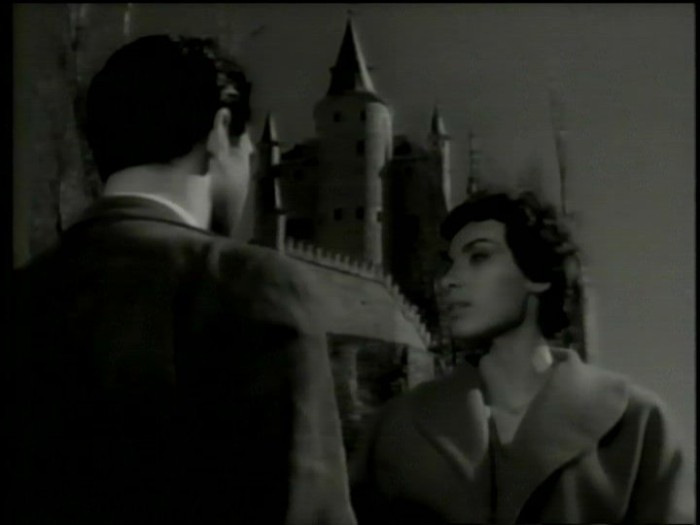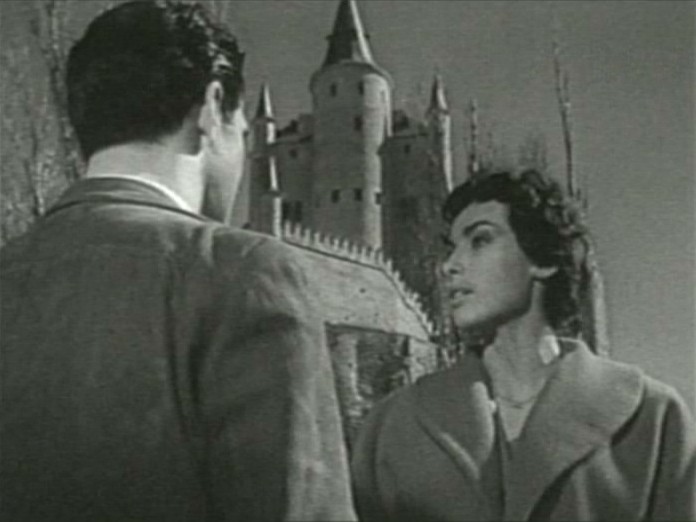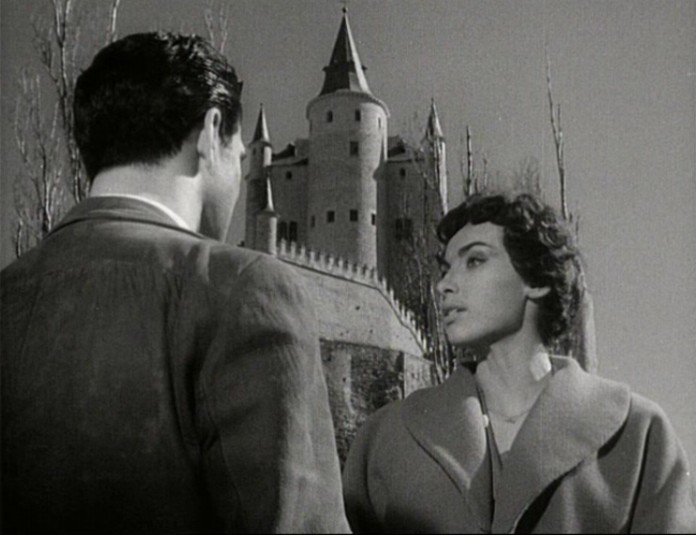 ---
(Criterion - Region 1 NTSC - The Corinth Version TOP vs. Criterion - Region 1 NTSC - Confidential Report 2nd vs. Criterion - Region 1 NTSC - The Comprehensive Version 3rd vs. Continental Home Video - Region 0 - NTSC - 4th vs. Laserlight Region 0 - NTSC - 5th vs. Metrodome Region 0 - PAL - BOTTOM)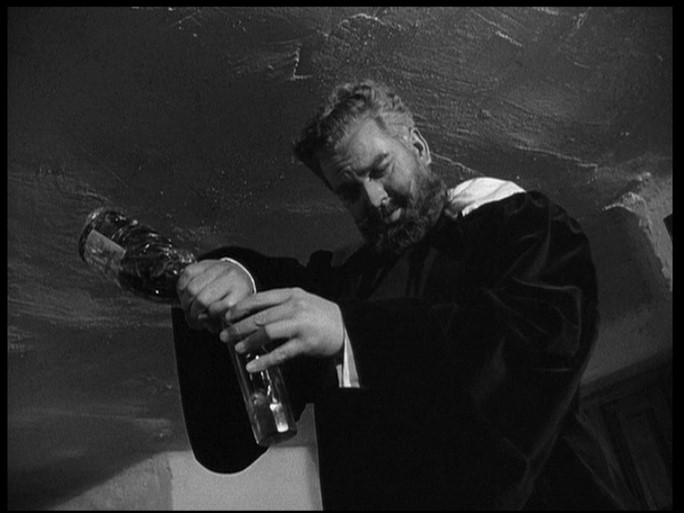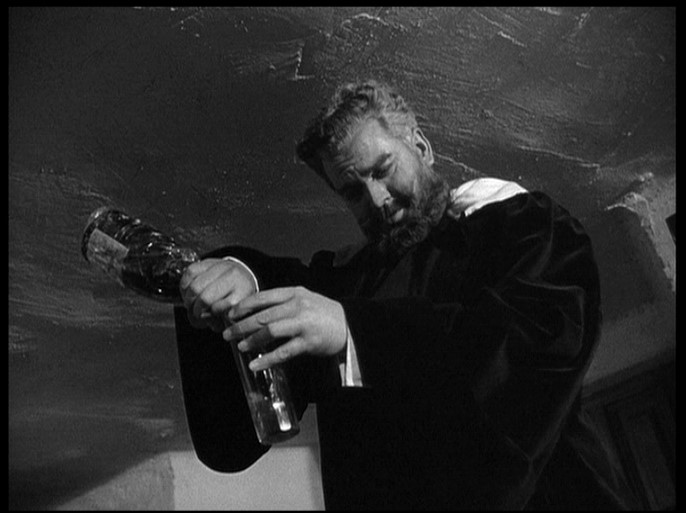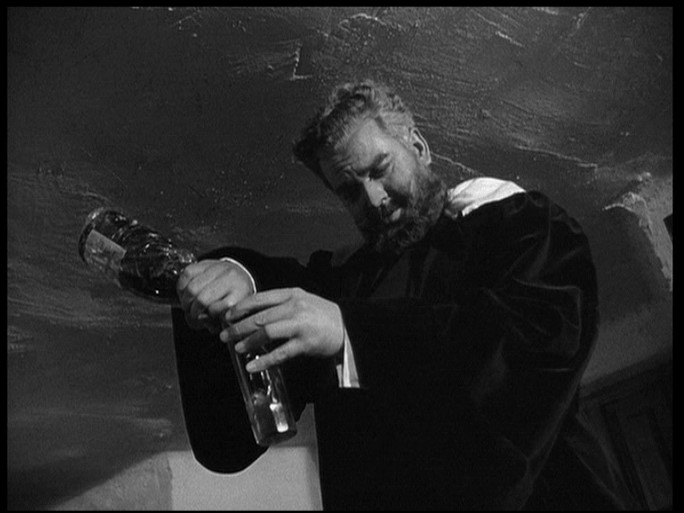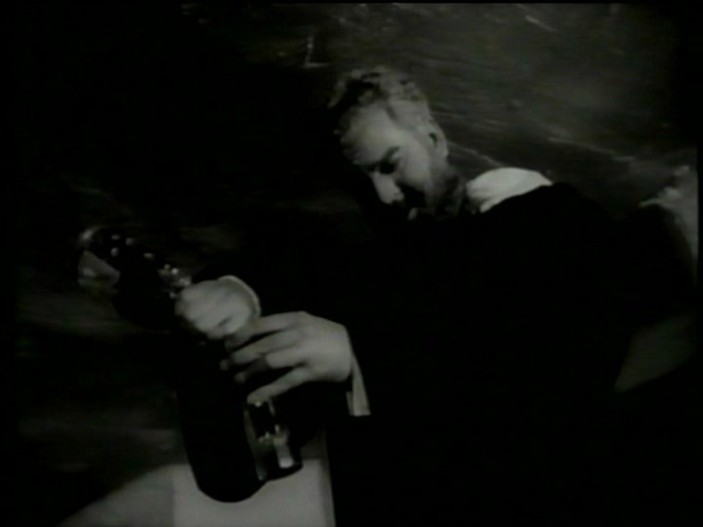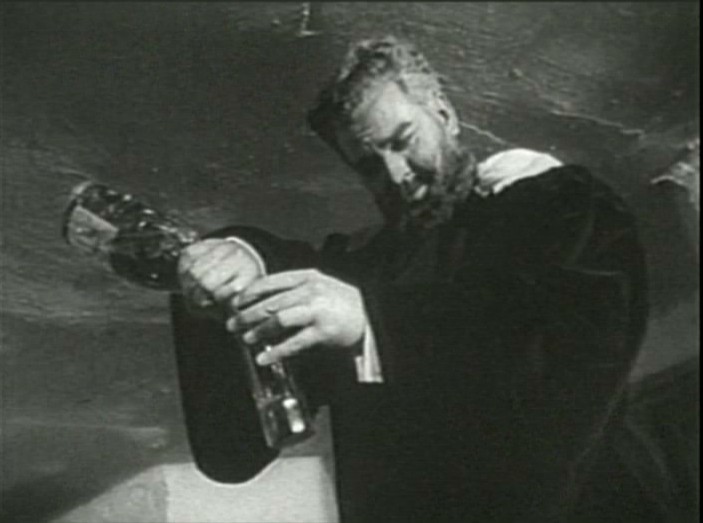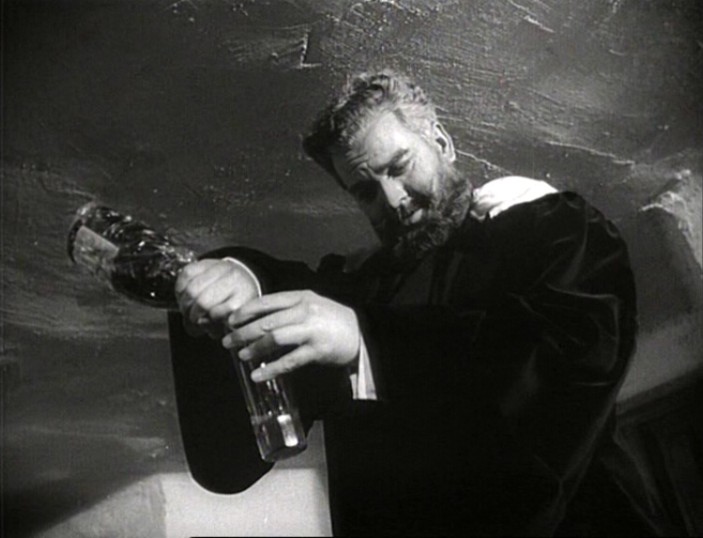 (Criterion - Region 1 NTSC - The Corinth Version TOP vs. Criterion - Region 1 NTSC - Confidential Report 2nd vs. Criterion - Region 1 NTSC - The Comprehensive Version 3rd vs. Continental Home Video - Region 0 - NTSC - 4th vs. Laserlight Region 0 - NTSC - 5th vs. Metrodome Region 0 - PAL - BOTTOM)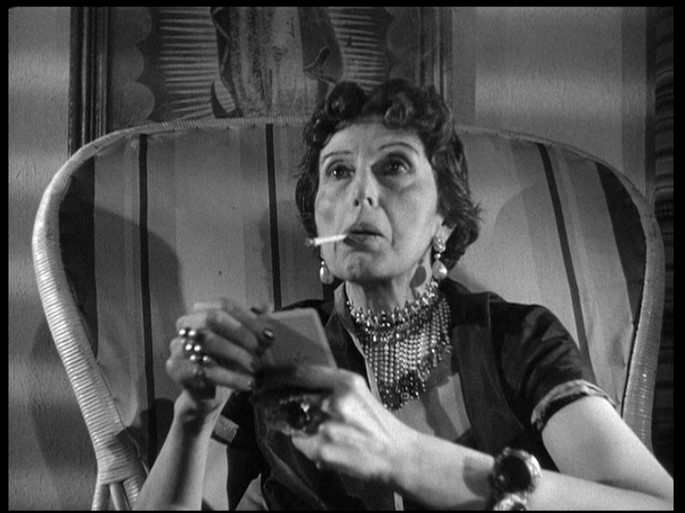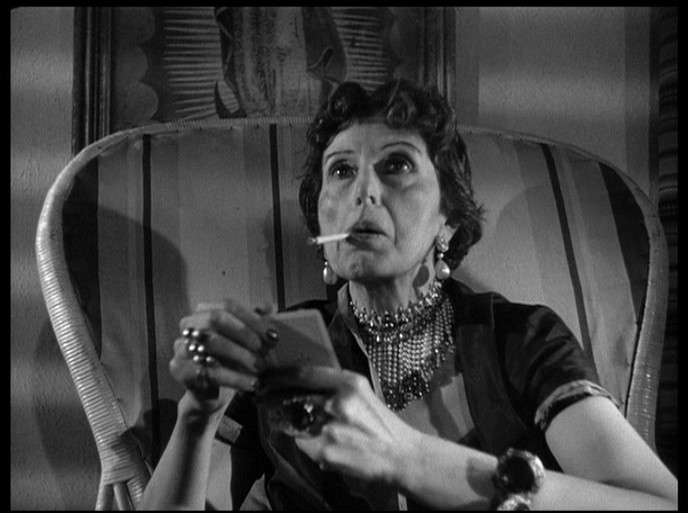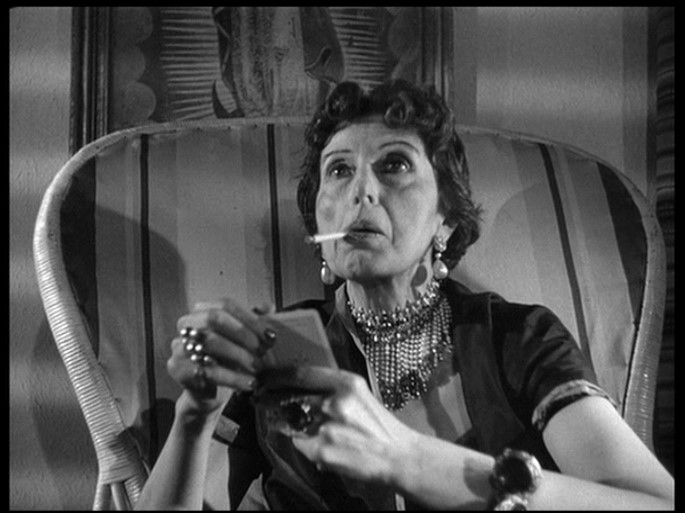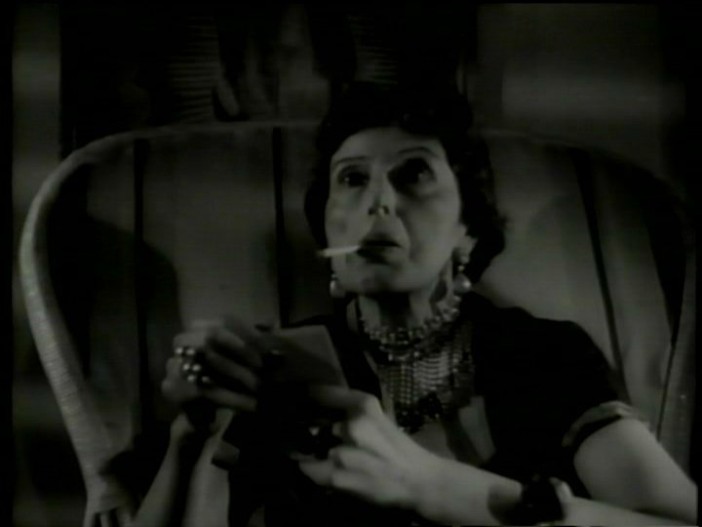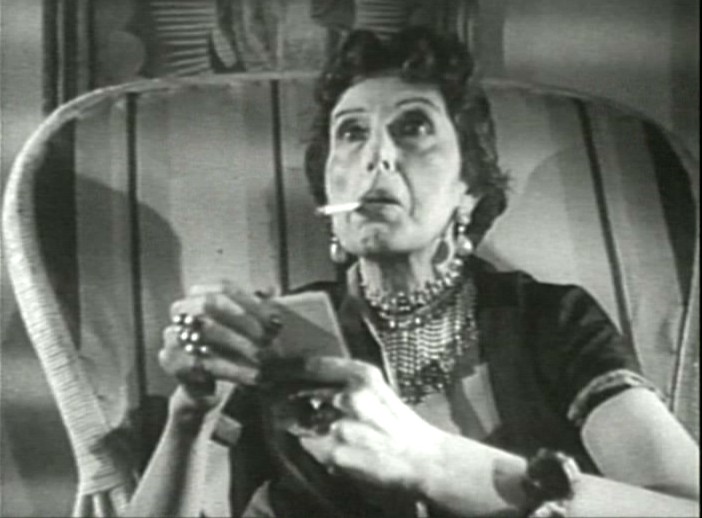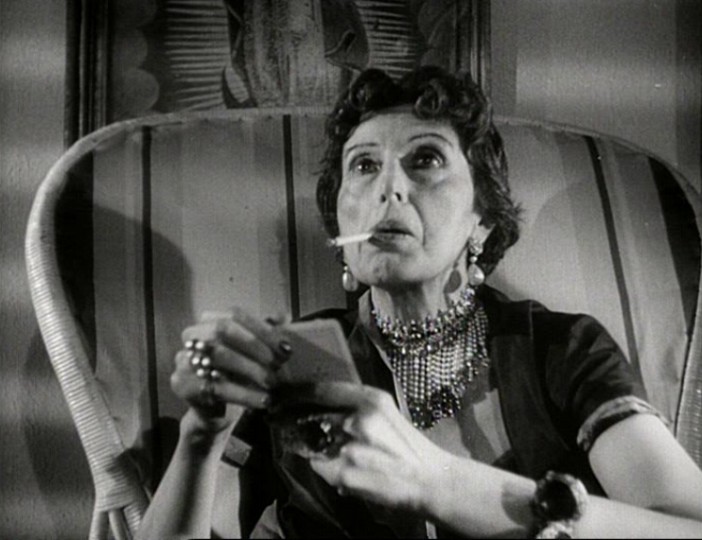 ---
(Criterion - Region 1 NTSC - The Corinth Version TOP vs. Criterion - Region 1 NTSC - Confidential Report 2nd vs. Criterion - Region 1 NTSC - The Comprehensive Version 3rd vs. Continental Home Video - Region 0 - NTSC - 4th vs. Laserlight Region 0 - NTSC - 5th vs. Metrodome Region 0 - PAL - BOTTOM)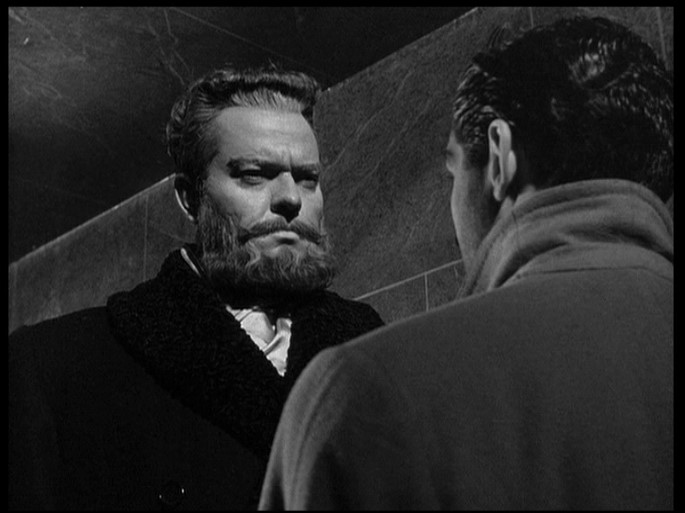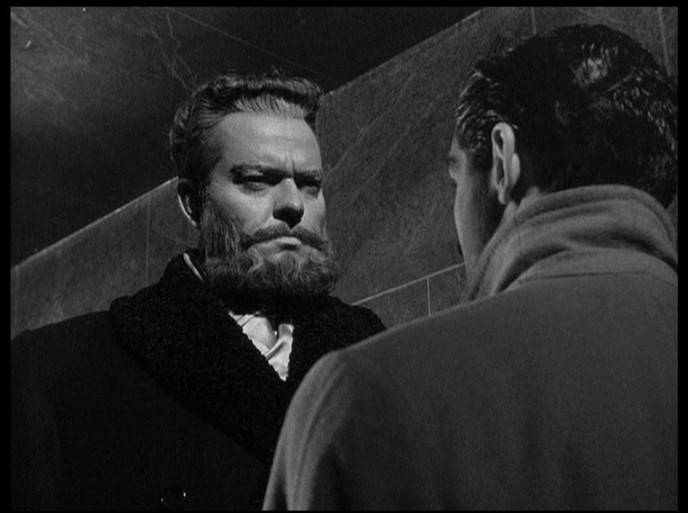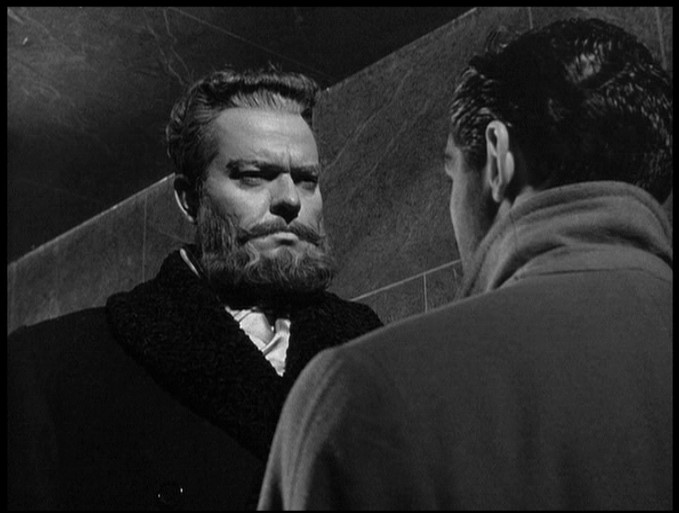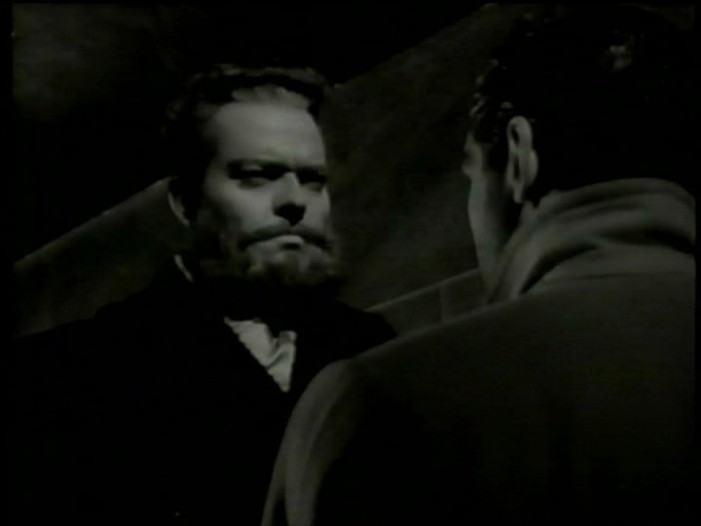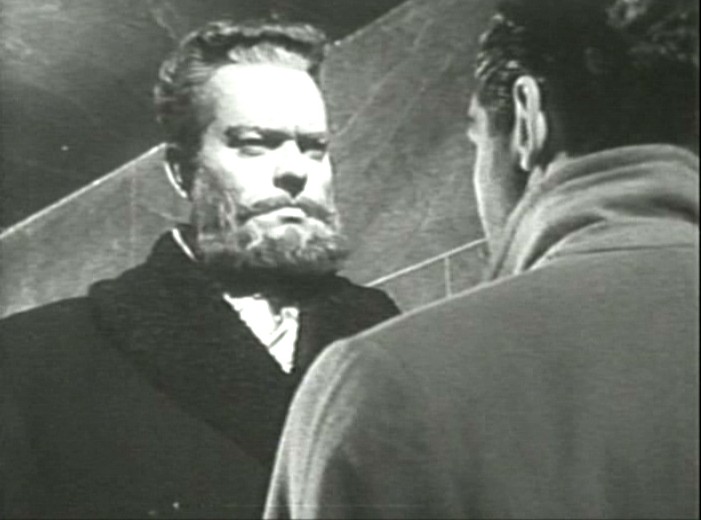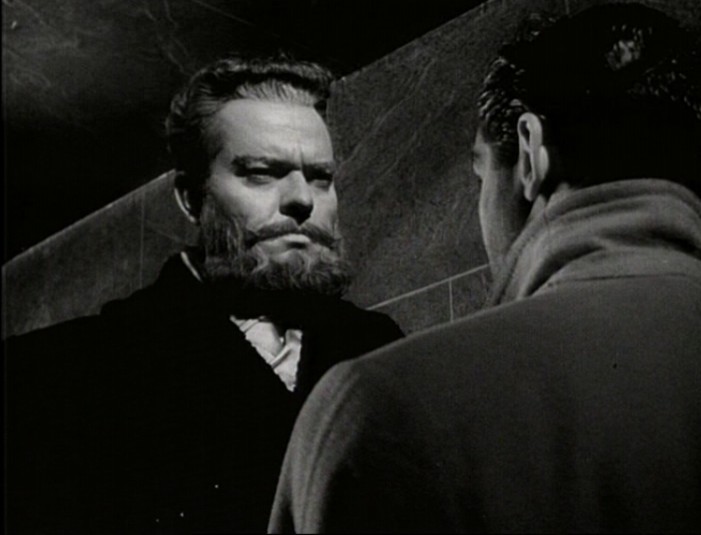 ---
NOTE
: Damage (vertical scratch) on the Criterion
The Corinth
and
Comprehensive Versions
TOP
vs. Criterion - Region 1 NTSC -
Confidential Report
BOTTOM )
---
Report Card:
| | |
| --- | --- |
| Image: | Criterion Confidential Report |
| Sound: | - |
| Extras: | Criterion |
| Menu: | Criterion |
Associated Reading (CLICK COVERS or TITLES for more information)
This is Orson Welles
by Orson Welles, Peter Bogdanovich, Jonathan Rosenbaum
Orson Welles on Shakespeare: The W.P.A. and Mercury Theatre Playscripts
by Orson Welles, Simon Callow, Richard France
Orson Welles: Interviews (Conversations with Filmmakers (Paperbacks))
by Orson Welles, Mark W. Estrin
The Trial
by Franz Kafka
Orson Welles : The Stories of His Life
by Peter Conrad
Rosebud : The Story of Orson Welles
by David Thomson
Encyclopedia of Orson Welles (Great Filmmakers)
by Chuck Berg, Tom Erskine, John C. Tibbetts, James M. Welsh, Thomas L. Erskine
Chimes at Midnight: Orson Welles, Director (Rutgers Films in Print)
by Bridget Gellert Lyons
DVD Box Covers

Distribution

Criterion Collection - Spine # 322

Region 1 - NTSC
(Continental Home Video - Region 0 - NTSC - LEFT vs. Laserlight Region 0 - NTSC - MIDDLE vs. Metrodome Region 0 - PAL - RIGHT)
DVD Box Covers

Distribution

Continental Home Video

Region 0 - NTSC

Laser Light Video

Region 0 - NTSC

Metrodome
Region 2 - PAL