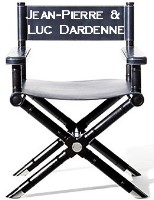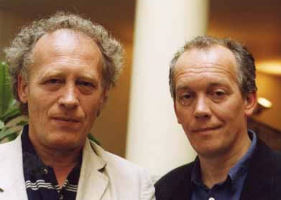 Director - Selected Filmography and DVDBeaver links:
The Unknown Girl (2016), Two Days, One Night (2014), The Kid With a Bike (2011), The Silence of Lorna (2008), L'Enfant (2005), Le Fils (2002) ... aka The Son, Rosetta (1999), Gigi, Monica... et Bianca (1997), La Promesse (1996), Je pense à vous (1992), Falsch (1987)
Suggested Reading
(FRENCH only)

For over 20 years in Seraing, Belgium, brothers Luc and Jean-Pierre Dardenne produced/wrote and directed politically leftist documentary films. Their recent career of feature films hit international prominence in 1996 with La Promesse. Their next feature, Rosetta, another fictional story written and produced by them, won the top honors at Cannes in 1999. Constant reexamination in editing transmogrify their films to contain powerful realism expressions with social inequities often a central theme. This is a daring, gritty style often with the use of handi-cam modulations. Their key attributes appear in two distinct forms - extensive time spent on casting, and flexibility in production - often fearlessly migrating from details of their own initial story. In 2005 their latest full-length feature, L'Enfant, was chosen as best film again (Palme D'or) at the 58th Cannes International Film Festival. Juror Emir Kusturica stated: "The jury was working on the basis of discovery, helping and trying to find the movie that synthesizes most of the aspects of cinema, combining the public side of it, but looking for something that doesn't lose the artistic aspects...