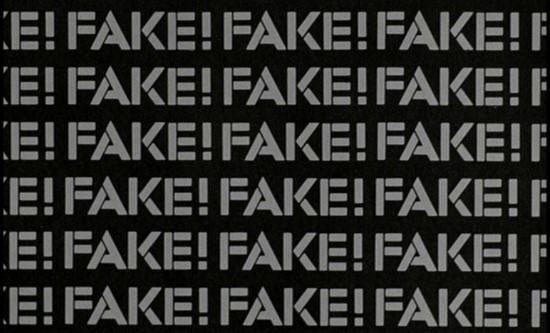 (aka "Vérités et mensonges" or "F for Fake" or "F wie Fälschung")
directed by Orson Welles
France / Iran / West Germany 1976
Trickery. Deceit. Magic. In Orson Welles's free-form documentary F for Fake, the legendary filmmaker (and self-described charlatan) gleefully engages the central preoccupation of his career—the tenuous line between truth and illusion, art and lies. Beginning with portraits of world-renowned art forger Elmyr de Hory and his equally devious biographer, Clifford Irving, Welles goes on a dizzying cinematic journey that simultaneously exposes and revels in fakery and fakers of all stripes—not the least of which is Welles himself. Charming and inventive, F for Fake is an inspired prank and a searching examination of the essential duplicity of cinema.
Posters etc.
Theatrical Release: January 30th, 1976 - West Germany
Reviews More Reviews DVD Reviews
DVD Review: Criterion - Region 0 - NTSC
DVD Box Cover

CLICK to order from:

Distribution
Criterion Spine # 288 - Region 0 - NTSC
Runtime
1:23:30
Video
1:61:1 Original Aspect Ratio
Average Bitrate: 8.23 mb/s
NTSC 720x480 29.97 f/s

NOTE: The Vertical axis represents the bits transferred per second. The Horizontal is the time in minutes.

Bitrate:

Disc 2
Audio
English (Dolby Digital 2.0)
Subtitles
English, None
Features

Release Information:
Studio: Criterion / Home Vision

Aspect Ratio:
Original aspect Ratio 1.61:1

Edition Details:

• Video introduction by director Peter Bogdanovich
• Audio commentary featuring star Oja Kodar and director of photography Gary Graver
• Orson Welles: One-Man Band (1988), a feature-length investigation of Welles's unfinished projects
• Almost True, a 1992 Norwegian Film Institute documentary on art forger Elmyr de Hory
• 9-minute trailer

• 60 Minutes interviews with Clifford Irving
• 16-page liner notes booklet with new essay by critic Jonathan Rosenbaum

DVD Release Date: April 26th, 2005
Double thick Keep Case
Chapters: 19
Comments:

Fabulous release by Criterion with a virtual cornucopia of extra features. Pure Welles and purely fascinating. The archival footage looks as aged as you might expect and the higher grade footage (mostly with Welles) shows some real detail at times - muted colors and full of grain. Original audio is clean and consistent. I am still working through the commentary.

Finally this film makes it to DVD, although I believe their is an Italian edition out which we hope to compare to, but I seriously doubt it will be able to touch these Extras. Easily this must rank as a valued documentary by all cinema fans. I don't know what more we could ask for from Criterion. out of
---
Disc 2
---
Subtitle Sample
Screen Captures
---
---
Associated Reading (CLICK COVERS or TITLES for more information)
This is Orson Welles
by Orson Welles, Peter Bogdanovich, Jonathan Rosenbaum
Orson Welles on Shakespeare: The W.P.A. and Mercury Theatre Playscripts
by Orson Welles, Simon Callow, Richard France
Orson Welles: Interviews (Conversations with Filmmakers (Paperbacks))
by Orson Welles, Mark W. Estrin
The Trial
by Franz Kafka
Orson Welles : The Stories of His Life
by Peter Conrad
Rosebud : The Story of Orson Welles
by David Thomson
Encyclopedia of Orson Welles (Great Filmmakers)
by Chuck Berg, Tom Erskine, John C. Tibbetts, James M. Welsh, Thomas L. Erskine
Chimes at Midnight: Orson Welles, Director (Rutgers Films in Print)
by Bridget Gellert Lyons
DVD Box Cover

CLICK to order from:

Distribution
Criterion Spine # 288 - Region 0 - NTSC
---





DONATIONS Keep DVDBeaver alive and advertisement free:
Mail cheques, money orders, cash to: or CLICK PayPal logo to donate!
Thank You!
F for Fake Orson Welles Vérités et mensonges Criterion DVD Review F for Fake Orson Welles Vérités et mensonges Criterion DVD Review F for Fake Orson Welles Vérités et mensonges Criterion DVD Review F for Fake Orson Welles Vérités et mensonges Criterion DVD Review F for Fake Orson Welles Vérités et mensonges Criterion DVD Review F for Fake Orson Welles Vérités et mensonges Criterion DVD Review F for Fake Orson Welles Vérités et mensonges Criterion DVD Review F for Fake Orson Welles Vérités et mensonges Criterion DVD Review F for Fake Orson Welles Vérités et mensonges Criterion DVD Review F for Fake Orson Welles Vérités et mensonges Criterion DVD Review F for Fake Orson Welles Vérités et mensonges Criterion DVD Review F for Fake Orson Welles Vérités et mensonges Criterion DVD Review F for Fake Orson Welles Vérités et mensonges Criterion DVD Review F for Fake Orson Welles Vérités et mensonges Criterion DVD Review F for Fake Orson Welles Vérités et mensonges Criterion DVD Review F for Fake Orson Welles Vérités et mensonges Criterion DVD Review F for Fake Orson Welles Vérités et mensonges Criterion DVD Review F for Fake Orson Welles Vérités et mensonges Criterion DVD Review F for Fake Orson Welles Vérités et mensonges Criterion DVD Review F for Fake Orson Welles Vérités et mensonges Criterion DVD Review F for Fake Orson Welles Vérités et mensonges Criterion DVD Review F for Fake Orson Welles Vérités et mensonges Criterion DVD Review