| | |
| --- | --- |
| | S E A R C H D V D B e a v e r |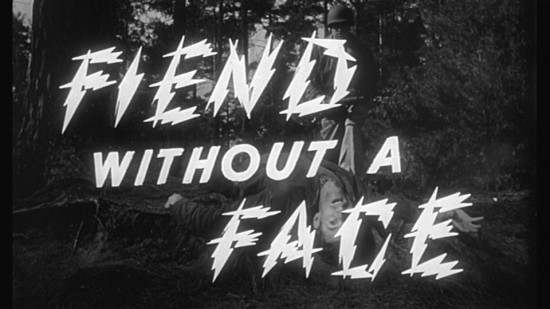 directed by Arthur Crabtree
UK 1958

DVD Review: Criterion Region 1

Review by Brian Saur

Poster (click to enlarge)


After some mysterious and graphic deaths near Canadian air base, the ensuing investigation finally unearths the culprits. The surrounding farming community blames the deaths on radiation from the air base's nuclear reactor. The murderers turn out to be creeping, brain-like creatures that attack and suck out victims' brains and spinal columns. Where do these brain creatures come from? The answer is not so remarkable or interesting, but I'll leave it to the viewer to discover.

Much of the first ¾ of the film plays out like a combination of a traditionally cheesy soap-opera and a police procedural. The last ¼ gets more interesting, injecting a little suspense and a few creepy moments. The centerpiece of the film is the brain creatures' relatively gory attack a secluded country house.

It recalls a similar siege in George Romero's NIGHT OF THE LIVING DEAD (though Romero's film was most likely not inspired by it). Actor Marshall Thompson plays the lead role and is pretty flat for the most part, but he does the job sufficiently (He's better in another genre effort, IT! THE TERROR FROM BEYOND SPACE, but best in LURE OF THE SWAMP with Jack Elam). As I said, Criterion does make a nice effort with this disc (the transfer and the extras).

The movie itself looks great and includes a fine audio commentary by Producer Richard Gordon hosted by genre writer Tom Weaver. Next is a brief excerpt that demonstrates some of the marketing efforts made to sell the film in the States (which included placi a slightly animatronic model of one of the brain creatures in a glass display outside the theater). Lobby cards and trailers (for other Richard Gordon films) are also included along with a trumped-up essay by film Historian Bruce Eder.

Overall I found this film to be pretty entertaining. I've seen better sci-fi/horror films from around the same time, but the climax of this one still adequately freaked me out. 'FIEND' takes it time reaching said climax, but I can see why it's cultivated a genre fan base as a result of it. Watch it late at night in the pitch darkness and you'll have a good time.

DVD Review: Criterion Region 1

Reviews More Reviews DVD Reviews

DVD Menus

"Fiend Without a Face" is presented letterboxed at 1.66:1, and is 16x9 enhanced. This DVD is the best this film has ever looked. The picture quality is sharp, with acceptable contrast and a strong deep black levels. There is minute instances of good film grain with occasional dust speckles, but they are negligible. The most print damage you can see is in the beginning third of the film. The soundtrack is Dolby 1.0 Mono, and is very good considering the age of the film but the music portions (where suspense is instilled) are a little shrill on the high end making for a bit of suffering in my ear drums. There are optional English subtitles included.

In the extras dept., Criterion has included a commentary track with Richard Gordon, the film's executive producer, and genre film writer Tom Weaver. not particularly illuminating, but still a nice addition.

Trailers are included for "Fiend Without a Face", "First Man Into Space" and Boris Karloff's "Corridors of Blood" and "The Haunted Strangler", which were also produced by Richard Gordon, as well as "The Atomic Submarine", which was produced by his brother Alex (most are available on DVD from Image Entertainment). There are also a few vintage lobby cards/newspaper ads/posters for "Fiend...", and a brief presentation with photos from the film's premiere (also a commentary here from Gordon and Weaver). Finally an essay on "Fiend Without a Face" and other horror movies by film historian Bruce Eder, and liner notes by film historian Bruce Kawin.

Fiend Without a Face seems like an odd choice for the Criterion deluxe DVD edition treatment. Produced in 1958, Criterion would have you believe it's a watershed effort in British horror and sci-fi cinema. Is it such a remarkable genre effort? Are the animation effects comparable to those of the great Ray Harryhausen? Not really. Is it still a fun b-grade horror film from the post-atomic era? I think so. A fun film that looks great, but at $40, only true devotees should consider the investment.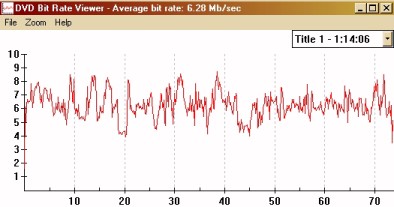 ---




| | |
| --- | --- |
| | S E A R C H D V D B e a v e r |