ADDITION May 2010: Bob tells us "The new firmware upgrades for both the Momitsu and Sherwood players reportedly extinguishes the ability to change BD regions. You might mention that fact. In addition, my Sherwood seems to have problems with playing 1080i/50 BDs on the same monitor that the Momitsu can. Although the Momitsu and Sherwood remotes look to be identical except for the logo, the Sherwood remote cannot be used to change the region code on the Momitsu and vice versa, even accounting for the difference between the 799 and 899 codes. A second after the 6th digit is entered with the incorrect remote, a red "no" circle appears in the top right corner of the screen. In all other aspects the remotes are interchangeable." (thanks Bob!)
_______________________________________________________
ADDITION -March 25th, 2010 -"After having downloaded and updated the latest firmware update for the Sherwood DBP-5004 (and subsequently replacing it with the original firmware), I am unable to recommend that purchasers of the BDP-5004 install that new firmware.
This is because the update eliminates the ability of the player to switch from Region A to Region B/C in blu-ray and from the North American region 1 to all other regions for DVD's. (Not surprisingly, it has come to my attention that the same situation has been noted by others for the Momitsu 899 and 799.)
I have informed Sherwood of this situation and requested that they work with their firmware supplier to seek a fix that will allow an upgrade that would retain the multi-region capability (it really sped up the player and introduced some splendid new features), if at all possible."
Tom says in email: "I am at last able to confirm that the Sherwood 5004 is a reliable Blu-Ray player. It performs excellently and exactly as described by Gary in the review of the Momitsu 899. It appears that the previous player that I received was defective and Jeff Hipps at Sherwood graciously provided me with a replacement when I contacted him.

Unlike Gary's Momitsu (in the review), I have set up my player to take advantage of all BD-Live 2.0 features. I am pleased to report that the player performs these functions very well indeed. It loads and plays BD-Live content much faster than does my older Panasonic BDP-35.

Using the HD Bitstream setting sent through HDMI cables to my Pioneer VSX-91TXH Receiver, I have found Dolby True HD and DTS Master Sound to sound splendid whether the movie/music is encoded at 7.1, 2.0 or 1.0 channels. Immediately prior to the install of the player, I re-calibrated the room and speakers using Pioneer's built in sound analyzer.

The upconversion of pictures appears to be of a higher quality than my older Panasonic, however, I am not certain I can state the same thing about the Oppo DV-981 and will need to look a while longer. At any rate, the Sherwood certainly loads much faster than the Panasonic. This was examined after I reset the various levels on video display on my Samsung 46" monitor using two separate video programs.

That said, I heartily recommend the Sherwood, especially given that I have repeatedly switched it from Region A to Region B and back again. The machine handles each very well. Should any additional comments suggest themselves to me, I will so advise. (Thanks Tom!)
Andrew L. says in email:
...USING my Sherwood to write about it. LOVE it. Tray on mine sometimes doesn't shut without a nudge, but always opens. Also, why does one always always always have to pause blu-rays, rather than stop and restart? Or am I missing something? Even if you bookmark, the whole thing seems to need to reload afresh, which also means going yet again through those soul-chilling 'miracle-of-blu-ray' start-up adds on the Sonys and others. At least it seems to spin down when on pause. Afraid of damaging discs and wearing out machine. Please advise if you know something I don't.

One BEAUTIFUL thing which I don't think anybody's mentioned is, every single DVD from every single region has played without my having to enter a code of any kind. That's right, pop it in, and it plays, even when there's just been another disc in there (even one from a different region,) or the machine's been on standby or even all the way off. Region B & C blu-rays require the code. But just make that 5th digit a '0', and you're all set.
YouTube can be a great place to find tutorials for all kinds of topics including Blu-ray disc players and also to connect with other people who may have similar interests. YouTube channels offer a way to showcase videos and to have subscribers. Some people buy YouTube subscribers to help boost their numbers and attract more views to their movies.
Momitsu BDP-799 Region Changing Instructions

You can alter the player's region code at any time using the remote control.
*
1) Keep no disc loading , and press 8751+0+1 or 2,
0 stand for DVD free zone,
1 or 2 stand for BD A or BD B zone.
can not enter BD free mode or open mode. But it can be changed at anytime

You have 3 codes which you input and enter via the player's remote control:
875101 is Region A plus all 6 DVD regions.
875102 is Region B plus all 6 DVD regions.
875103 is Region C plus all 6 DVD regions
*
2) Please set the DVD region as "1"
Because some of DVD disc require player to be region 1 in order to play.
It is the disc set up so just match the player with disc region should be fine.
*
875111 is Region A plus US DVD region1.
875112 is Region B plus US DVD region1.
875113 is Region C plus US DVD region1.


BDP-899 (modified) Region FREE Blu-ray player
REVIEW!

Momitsu BDP-899 Region Free review by Gary Tooze
Power on:

As this unit appears to have been a modified player, my review only encompasses the one sold by HKFlix HERE (or clicking the logo to the right).

I suggest to you that it may be modified as the included manual gives no mention or region-free ability of the code to unlock the regions. It also states that it won't play PAL discs (which it does) even though the website states that it can. The 'code' to unlock via the remote is included on a piece pf paper from HKFlix.

CLICK LOGO TO ORDER
Rear panel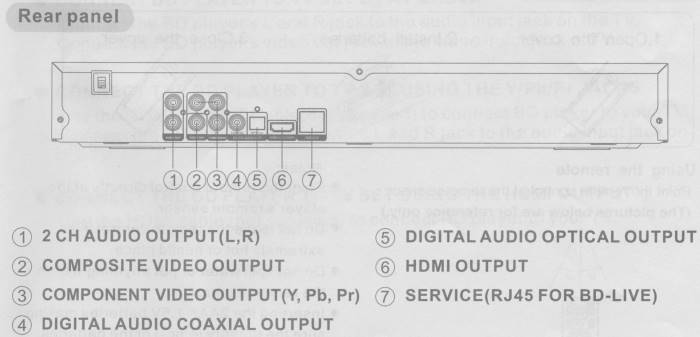 FULL PDF MANUAL AVAILABLE HERE
The Remote (one remote - 2 photos)
(NOTE: I stuck the labels on the back to easily recall (more for my wife) manual region coding adjustment)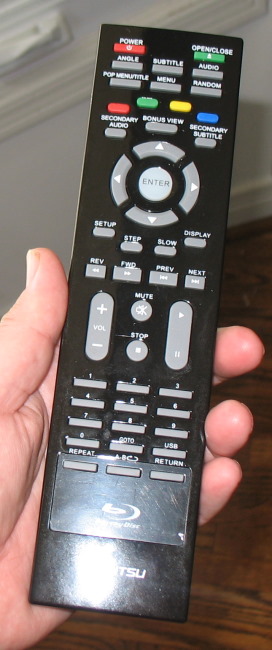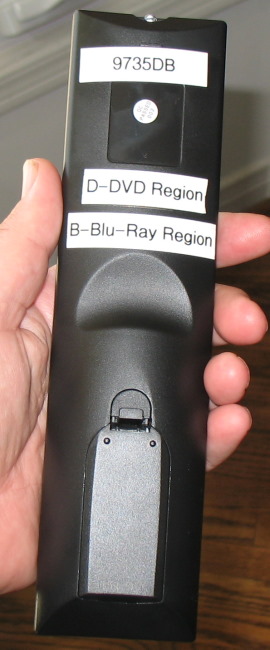 SPECS:
Model
BDP-899
Support Media
Compatible with BD-R/RE, BD-ROM, DVD, DVD-R, DVD+R, DVD-RW, DVD+RW, VCD, SVCD, CD-R, CD-RW, CD-DA, CDI-digital, MP3 ISO, MP4 ISO
Support Video Format
BDMV, BDAV format, Xvid, MPEG1, MPEG2 , MPEG4(AVI), MP4 HD, WMV9, JPEG, BMP, PNG, TIFF, JPEG2000, GIF
Support Audio Format
PCM, MPEG 1, LAYER 1, LAYER 2 , MPEG3
TV System
NTSC/PAL (or PAL-M for Brazil) TV System selectable.
Audio System
2 Channels Dolby Digital AC-3 and dts output
Audio DAC
96KHz/24-bit
Video D/A Converter
10 bit
Maximum HDMI Resolutions
1920x1080 Progressive
Video Output Terminals
NTSC/PAL 4:3, 16:9 Progressive Scan.
Composite RCA output x1
S-Video x1
HDMI x1, support 480p, 720p, 1080i and 1080p output
Component (Y/Pb/Pr) x1, support 480p, 720p, 1080i output
Audio Output Terminals
Coaxial output x1
Optical digital output x1
Stereo audio RCA output x1
Video Input Terminals
Composite RCA x1
S-Video x1
Component (Y/Pb/Pr) x1
Audio Input Terminals
2ch Stereo audio RCA output
Network Terminals
1x 10/100M RJ45
Support Format
Audio Features
Dolby® : Yes, & Dolby® TrueHD bitstream out over HDMI™ (V1.3)"
Dolby® Digital plus Decoding : Yes
Dolby® TrueHD Decoding : Yes
dts® Decoding : Yes
dts® Output : Yes, & /DTS®-HD bitstream out over HDMI™ (V1.3)"
LPCM : Yes (multi-channel decoding): Yes (HDMI™ bitstream out)
Dolby® True HD bitstream output : Yes
dts® HD bitstream output : Yes

Video Features
BD-R/RE Read Compatibility : Yes (BDMV & BDAV format)
BD-ROM : Yes
DVD+R Read Compatibility : Yes
DVD+RW Read Compatibility : Yes
DVD-R Read Compatibility : Yes (Video Mode and VR Mode)
DVD-RW Read Compatibility : Yes (Video Mode and VR Mode)
JPEG Playback : Yes|
Remote
Full Remote Control function
Power Requirement
AC 100V-240V +- 10% , 50/60 Hz, 20W.
Box Size
480mm(W) x 345mm(D) x 90mm(H)
Body Size
430mm(W) x 260mm(D) x 55mm(H)
Weight
3.4 Kg
Accessories
Remote Controller, RCA-RCA Cable, Power Cord, Instruction Manual
Operating Temperature
5 ~ 40°C
Operating Humidity
5 ~ 85%

As this unit appears to have been a modified player, my review only encompasses the one sold by HKFlix HERE (or clicking the logo to the right).

I suggest to you that it may be modified as the included manual gives no mention of region-free ability or the code to unlock the regions. It also states that it won't play PAL discs (which it does) even though the website states that it can. The 'code' to unlock via the remote is included on a piece pf paper from HKFlix.

CLICK LOGO TO ORDER