DVDBeaver reviewed/compared two Andrzej Zulawski titles on DVD by Mondo Vision: LA FEMME PUBLIQUE and THE MOST IMPORTANT THING: LOVE. The DVD producer(s), who are well aware of our site and methods, took exception to our screen caps. Although we endorsed their product they have stated that we "crapped all over" it. This is our response:
DVDBeaver prides itself on the consistent method we have of obtaining DVD screen captures. We don't alter this method to improve the appearance of certain DVD productions and never will no matter how vehemently DVD producers may encourage this - attacking us in both private email, blogs and public Forums.
We've found these screen captures to be an extremely valuable tool. They can indicate attributes of flaws in the source used or the transfer process, example:

1) Whether the transfer is progressive or interlaced.
2) Anamorphic, letterboxing, picture-boxing etc.
3) Aspect ratio (and cropping or visibility of rounded corners).
4) Color bleeding.
5) Chroma or digital manipulations like edge enhancement, DNR, moiring etc.
6) Faded or boosted contrast or colors.
7) Positioning, size and font of subtitles.
8) Visibility of damage.
9) Noise and grain etc. etc.

In most cases surfers can see this factors immediately in the posted screen grabs without even relying on an opinion. Home theater systems generally have unique settings (more true than ever with the variety of viewing systems available today from tubes, to projection, plasma, LCD, DLP etc) to suit the owner's desired picture quality. Hence, our screen grabs cannot exactly look how any large group of viewers may see them. Realizing this we made all our settings for screen captures 'flat'. They have no improvement or 'tweaks' that the software, or specific system, may export. So, on the site, they really become representational to each other - this is especially true in comparisons. Ex. If you see it looks like 'X' on our site and 'Y' on your system - you may use that consistent derivation when viewing the captures in other reviews to, hopefully, accurately represent what you may see in your home theater.
For the sake of bandwidth and ease of page download, we've settled on creating our screen captures as 90% jpegs (it enforces a compression of 10%). This attack infers that we should use slow loading, large file sized (up to 5 times larger), PNG (essentially lossless) files. Here are examples below using Fantoma's The Tiger of Eschnapur (Fritz Lang) DVD.

DVDBeaver 90% jpeg (110kb):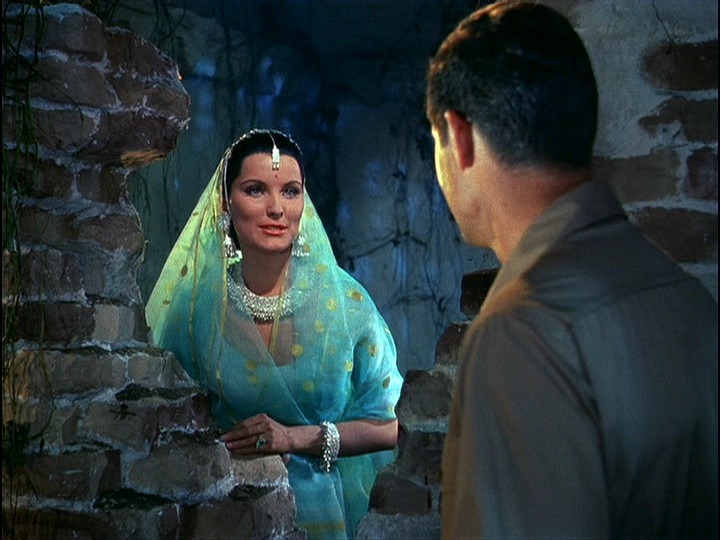 'lossless' PNG file (577 kb):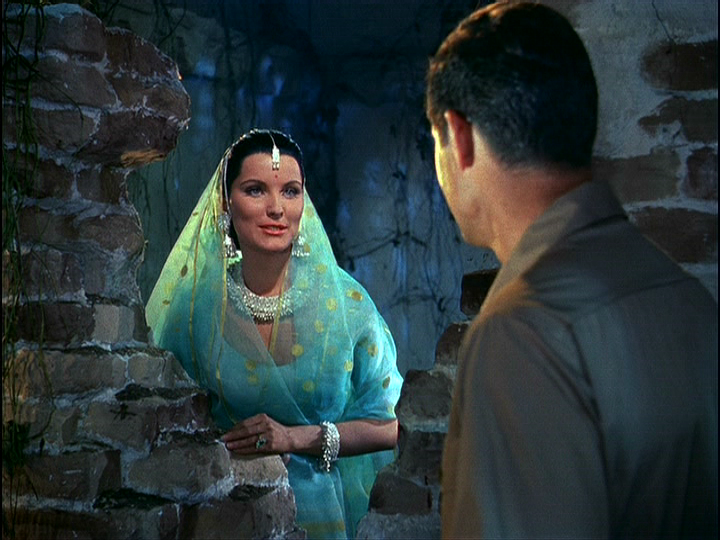 Hopefully you will agree that in most of our list above of technical facets there are no extravagant differences. In fact:
1) Colors show no extravagant improvement
2) Detail shows a very minor to non-existent difference
3) Digital compression is more apparent in the jpeg to a very-minor degree
Now, this is not the first time we've had DVD producers insist that our screen captures are not a viable representation of their product. But, strangely, in every case they were - including the LA FEMME PUBLIQUE and THE MOST IMPORTANT THING: LOVE DVDs - recommended by us as the best edition available for purchase! I can see by our e-tailor link activity that we actually sold 100's of copies of their product.
For LA FEMME PUBLIQUE the DVD Producer actually posted me all 4 versions that we compared and I assured them I used the exact same system and settings to obtain the screen captures! The producer I dealt with was unsatisfied with our result and I had no ethical way of placating him. I wasn't about to improve the quality of his release's captures and invalidate all 80,000 other images on the site. I still insist to him that this would not be ethical.
We respect the fact that DVD producers can get very passionate about the work that they do and maintain pride in the products that they complete, but I suggest that they would be far more productive in promoting their DVDs elsewhere online than spending time attempting to tear down one of the few sites in the world that are actually endorsing their efforts.