Welcome to Gary and Teresa's Honeymoon Gallery!


<!************END BACKGROUND MUSIC******-->

Hi friends!, You have obviously been invited here to view some of Gary and Teresa's Honeymoon Pictures which I have divided into the categories listed below. Click on the name to peruse each section. I hope it's not too slow for you to download... if so, just look at the "Best Of" section !
ROME FLORENCE FRANCE + MONTE CARLO SPAIN
Recommendations: Cote D'Azur - Nice, Eze, Monte Carlo, Rome, Barcelona... all "must see" places !
Negatives: Pisa and Florence were a little commercial, Barcelona was quite crowded.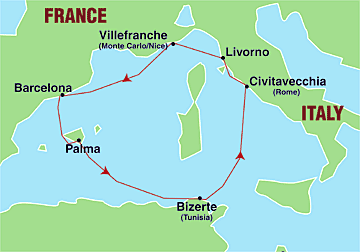 If you are REALLY bored, here is My resume