Lakeview Terrace Blu-ray
(Neil LaBute, 2008)
Review by Gary Tooze
Studio: Sony Pictures - Region FREE
Video:
Aspect ratio: 2.35:1
Chapters: 16
Feature film: 1080p /
MPEG-4 AVC
Disc Size: 36,967,481,056 bytes
Feature Size: 30,244,847,616 bytes
Time: Extended: 1:50:27.621
Average Bitrate: 36.51 Mbps
Bitrate: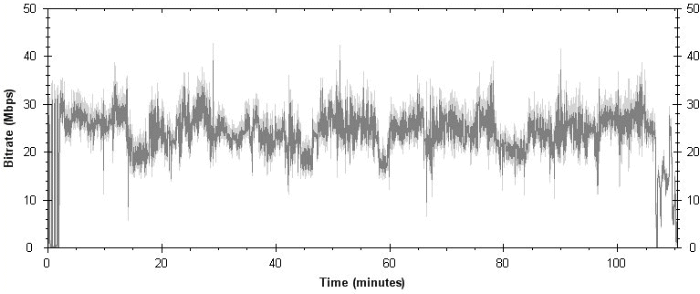 Audio:
Dolby TrueHD Audio English 1489 kbps 5.1 / 48 kHz / 1489 kbps / 16-bit (AC3 Core: 5.1 / 48 kHz / 640 kbps)
DUBs: Dolby TrueHD Audio French 1479 kbps 5.1 / 48 kHz / 1479 kbps / 16-bit (AC3 Core: 5.1 / 48 kHz / 640 kbps)
Dolby TrueHD Audio Portuguese 1551 kbps 5.1 / 48 kHz / 1551 kbps / 16-bit (AC3 Core: 5.1 / 48 kHz / 640 kbps)
Dolby Digital Audio Spanish 640 kbps 5.1 / 48 kHz / 640 kbps
Dolby Digital Audio Thai 640 kbps 5.1 / 48 kHz / 640 kbps
Commentary: Dolby Digital Audio English 192 kbps 2.0 / 48 kHz / 192 kbps / Dolby Surround

Subtitles:
English, Chinese, French, Indonesian, Korean, Portuguese, Spanish , Thai, none
Extras
• Commentary by director Neil LaBute and Kerry Washington
• Making of... (19:31 in HD)
• Deleted Scenes with optional director Commentary (13:49)
• Previews
• BD-LIVE
S
tandard Blu-ray case
Release Date: January 27th, 2009
Summary: In Lakeview Terrace, a young couple (Patrick Wilson and Kerry Washington) has just moved into their California dream home when they become the target of their next-door neighbor, who disapproves of their interracial relationship. A stern, single father, this tightly wound LAPD officer (Samuel L. Jackson) has appointed himself the watchdog of the neighborhood. His nightly foot patrols and overly watchful eyes bring comfort to some, but he becomes increasingly harassing to the newlyweds. These persistent intrusions into their lives ultimately turn tragic when the couple decides to fight back...
The Film:
It's a challenging journey LaBute takes us on. Some will find it exciting. Some will find it an opportunity for an examination of conscience. Some will leave feeling vaguely uneasy. Some won't like it and will be absolutely sure why they don't, but their reasons will not agree. Some will hate elements that others can't even see. Some will only see a thriller. I find movies like this alive and provoking, and I'm exhilarated to have my thinking challenged at every step of the way.

The effect is only intensified by the performances, especially by Jackson, who for such a nice man can certainly play vicious. Kerry Washington's character, in my mind, takes the moral high ground, although it's a little muddy. Her beauty and vulnerability are called for. Patrick Wilson plays a well-meaning man who is challenged to his core, and never thought that would happen. I think I know who is good and bad or strong and weak in this film. But here's the brilliance of it: I don't know if they do.
Excerpt from Roger Ebert at the Chicago Sun-Times located HERE
Image :
NOTE: The below Blu-ray captures were ripped directly from the
Blu-ray disc.
This is only a moderate 1080P image in my opinion. Detail never gets dominant but is competent and fairly consistent. This may be the way it was shot for all I know. Colors seem good - bright and occasionally vibrant. Some grain is also present at times. Background noise exists. I wouldn't say this is a stellar Blu-ray but the dual-layered transfer responds with a healthy 36.51 Mbps. Everything is very tight, clear and bright which, regardless, is all you may be expecting from the film . My only complaint is that it tends to be softer than I was anticipating. The image allows for a comfortable presentation of Lakeview Terrace just don't expect to be 'wow'ed.
CLICK EACH BLU-RAY CAPTURE TO SEE ALL IMAGES IN FULL 1920X1080 RESOLUTION
Audio & Music:

The TrueHD 5.1 track is really only beneficial to the few action sequences with gunplay (three) - there are some other minor effect noises (party music, police sirens, a felon chase and one car crash)
and the fairly forgettable original music track by Jeff and Mychael Danna. Jackson's voice is distinctive an dominant with Wilson's being passive but everything is clear. Sony offers many subtitle options and four foreign language DUBs, supporting the
Blu-ray
disc's region-free status
.
Extras:
We have a relaxed commentary from director Neil LaBute and Kerry Washington with the former taking the lead with typical production details and Washington giving support with characterizations etc. There is a 20-minute Making of... in HD with input from cast and the filmmakers although nothing of any great significance is divulged. We get 14-minutes of deleted scenes with optional director commentary, some previews and the BD-LIVE function for those who can, and wish to indulge. Some effort went into these supplements and many should appreciate the involvement.
BOTTOM LINE : I like LaBute as a director and writer and he always seem to show so much promise. Something seems absent though in Lakeview Terrace - whether the fine-line of plot plausibility or some incongruous character evolution. It is a good story with the potential to be great but I think it underachieves to some degree. I was entertained and will watch it again as I can't help but feel that I missed something. The Blu-ray isn't pristine but I'll put more emphasis of weakness on the original appearance - this 1080 probably reproduces the theatrical very faithfully. Sony's done a decent job and there are some viable extras. I think many will appreciate a spin although expectations should probably be tempered.
Gary Tooze
January 26th, 2009