Capote / In Cold Blood (2-disc) Blu-ray
(Bennett Miller - 2005 / Richard Brooks - 1967)
Review by Gary Tooze
Sony Blu-ray of In Cold Blood compared to the Criterion
Blu-ray
HERE
Studio: Sony - Region 'A'
Video:
Aspect ratios: 2.35:1
Chapters: 16 / 16
Feature film: 1080p /
MPEG-4 AVC Video
Disc Size: 38,244,259,524 bytes / In Cold Blood: 33,480,862,673 bytes
Feature Size: 33,619,955,712 bytes / In Cold Blood: 233,069,889,536 bytes
Time: Extended: 1:54:17.684 / In Cold Blood: 2:14:29.061
Total Bitrate: 39.22 Mbps / In Cold Blood: 32.79 Mbps
Bitrates: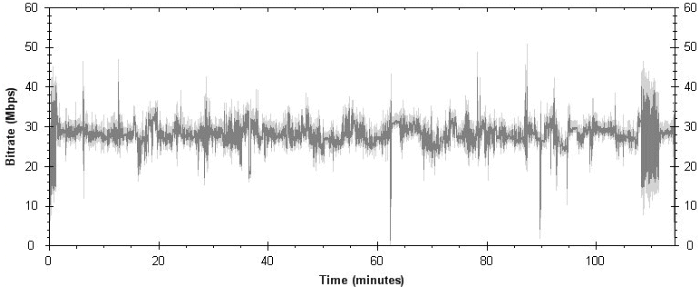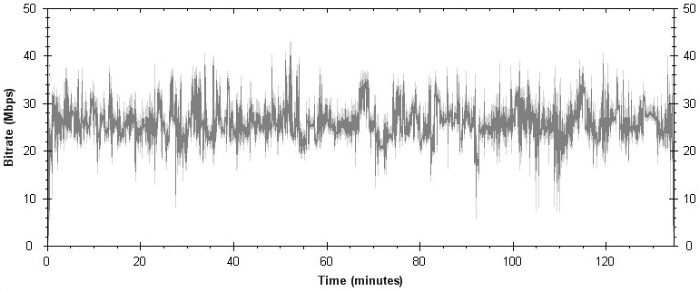 Audio:
Capote:
Dolby TrueHD Audio English 1226 kbps 5.1 / 48 kHz / 1226 kbps / 16-bit (AC3 Core: 5.1 / 48 kHz / 640 kbps)
DUBs: Dolby TrueHD Audio French 1277 kbps 5.1 / 48 kHz / 1277 kbps / 16-bit (AC3 Core: 5.1 / 48 kHz / 640 kbps)
Dolby TrueHD Audio Portuguese 1399 kbps 5.1 / 48 kHz / 1399 kbps / 16-bit (AC3 Core: 5.1 / 48 kHz / 640 kbps)
Dolby Digital Audio Spanish 640 kbps 5.1 / 48 kHz / 640 kbps
Commentary: Dolby Digital Audio English 192 kbps 2.0 / 48 kHz / 192 kbps / Dolby Surround
Commentary: Dolby Digital Audio English 192 kbps 2.0 / 48 kHz / 192 kbps / Dolby Surround
In Cold Blood:
Dolby TrueHD Audio English 1335 kbps 5.1 / 48 kHz / 1335 kbps / 16-bit (AC3 Core: 5.1 / 48 kHz / 640 kbps)
DUB: Dolby TrueHD Audio French 1251 kbps 5.1 / 48 kHz / 1251 kbps / 16-bit (AC3 Core: 5.1 / 48 kHz / 640 kbps)
Subtitles:
Capote: English, Arabic, Dutch, French, Portuguese, Spanish, none
In Cold Blood:
English, Arabic, Dutch, French, none
Extras on Capote:
• Audio Commentary with director Bennett Miller and actor Philip Seymour Hoffman
• Audio Commentary with Miller and cinematographer Adam Kimmel
• The Making of Capote (2-parts SD, 35:40)
• Answered Prayers (SD, 6:44)
• BD-Live
Disc 2 - In Cold Blood
• None
S
tandard Blu-ray case
Release Date: February 17th, 2009
Summaries:
Capote - In November, 1959, the shocking murder of a smalltown Kansas family captures the imagination of Truman Capote (Philip Seymour Hoffman), famed author of Breakfast at Tiffany's. With his childhood friend Harper Lee (Catherine Keener), writer of the soon-to-be published To Kill a Mockingbird, Capote sets out to investigate, winning over the locals despite his flamboyant appearance and style. When he forms a bond with the killers and their execution date nears, the writing of "In Cold Blood," a book that will change the course of American literature, takes a drastic toll on Capote, changing him in ways he never imagined. Stellar performances from Hoffman and Keener, as well as Academy AwardŽ winner Chris Cooper (Adaptation) are why critics are calling Capote a "must-see movie."
In Cold Blood - Truman Capote's extraordinary nonfiction book about the course of two killers in this world--their lives, their senseless slaughter of an entire family, their executions--was faithfully adapted for the screen in this 1967 film by Richard Brooks (Deadline USA, The Blackboard Jungle). Robert Blake and Scott Wilson are remarkable as the murderers, but what has kept this film special over the decades is Brooks's blunt, clearheaded, and nonsensational approach to the story. (The term "semidocumentary" has been applied to Brooks's style on this film, and it's an entirely fair description.) The experience of watching In Cold Blood is naturally unsettling, but the director--as with Capote--leaves final judgments about justice to the beholder...
The Film:
"How can a perfectly sane man commit an absolutely crazy act?"

On the night of November 15th, 1959, Perry Edward Smith and Richard Eugene Hickock quietly entered the house of Herbert Clutter, with the hope of a little fortune hidden away in Clutter's safe. The next morning, the Clutter family, Richard Clutter, his wife and their two children, were found viciously killed. So began the case of the Clutter massacre.

Investigating the case, Truman Capote studied case files, newspaper clipping and interviewed both the investigators, KBI agents Alvin Dewey and Harold Nye, and the killers, Smith and Hickock. First serialised in the New Yorker in, later publishes as the book "In Cold Blood", Capote created a new form of literature: The non-fiction novel. An amazing success, Richard Brooks wrote and directed the film version. This was a perfect Richard Brooks film, who always sought to examine the underbelly of American society: Here he took a look at crime and punishment, and raised an important question: If the crime makes no sense, how can the punishment then?

"In Cold Blood" is impeccable directed. Brooks wisely avoids showing the killings until the very end of the film, structuring the film into four chapters: Smith and Hickcock up until the crime, the investigation and Smith and Hickcock after the crime, the interrogations, Sentence and Execution. Instead of showing us minute details of the investigation, Brooks instead focus on the minds and personages of Smith and Hickcock, allowing us to get to know them, until we finally, get to see what really happend. The film may be almost 40 years old and while it only lasts a minute, this is amongst the most grusome depictions of murder ever put on film. Brooks shows little interest in the court case, reducing it to the summation of the prosecutor: "Thou Shalt not Kill" (Exodus 20, verse 13) and "Who so shedeth man's blood, by man his blood shall be shed" (Genesis 9, verse 12). What he is interested in is the execution of Smith and Hickcock. Here, in minute detail, place and event are shown. Brooks shows us each element of the hanging, even adding the heart beat of the executee, so that we can follow his death – after all, this is what we want – after all, this is justice – or is it?

Brooks originally hoped for Paul Newman Steve McQueen, but unavailable he chose two relative unknown newcommers: Scott Wilson and Robert Blake, who acted their heart out. Truth is, with the luxury of hindsight, that if anyone but two unknown actors had played the leads, the film would not have been as gritty and realistic as it is. Stars draw attention away from the story. But Brooks got a star, as the film was shot by Conrad Hall, who arguable is one of the greatest cinematographers ever. "In Cold Blood" is a study in scope composition, not only in use of width and space, but also in the use of light, from his use of telelense to give it a documentary feel to his underexposing scenes, to make better use of shadows. Finally, the score was done by newcommer Quincy Jones, whos career was launched by this film.

"In Cold Blood" became a massive hit and was nominated for four academy awards (direction, script, cinematography and score), but lost in the race to the strong contenders: "Bonnie and Clyde" and "The Graduate". Sadly the film slipped into oblivion for many years, until it, equally sadly, was brought to attention again, with the arrest of Robert Blake for the alleged murder of his wife in 2002. Nevertheless it is back and more so, it has been digitally remastered to stunning glory. "In Cold Blood" is a rare masterpiece of the cinema
.
Excerpt from Henrik Sylow's review at DVDBeaver.com located HERE
Image :
NOTE: The below Blu-ray captures were taken directly from the
Blu-ray disc.
Of the two 1080P dual-layered transfers, on two separate Blu-ray discs, I lean to the 67' classic as appearing the most satisfying. While Capote's outdoor scenes look exemplary - In Cold Blood's darkness and shadows remain unnerving in their contrast virtuosity. Where Capote shows expected cleanliness - In Cold Blood highlights a morass of healthy grain moving in large monochromatic backgrounds like a swarm of insects wriggling independently.... but for a uniform purpose. The two films visuals are totally different but tend to compliment each other in double-feature viewing. Capote may have some edge-enhancements but the image is still a veritable leap ahead of its DVD counterpart. In Cold Blood has more subtle superiority over the strong 2003 versatile disc rendering. It's detail, fewer artifacts and the obvious contrast improvement that signify the higher resolution have done the film proud. We've made 3 comparison captures below. Both films look good - but the older, and better film, moves to another level of hi-def praise. It's the gem of this package both for film and transfer.
CLICK EACH BLU-RAY CAPTURE TO SEE ALL IMAGES IN FULL 1920X1080 RESOLUTION
Audio & Music:

TrueHD 5.1
is the name of the game here
.
While neither film requires extensive boosting in this department with general dialogue being the cornerstone of both tracks - Capote is the better sounding of the two with crisp delivery and precise sound in all areas. In Cold Blood shows some of its age here with less importance being given to the mix than it deserves. But the original score is by Quincy Jones and it has never sounded so impacting - almost haunting the narrative. There are foreign language DUBs and subtitles with more options for the latter production. As we are unsure at this time we sill judge the
Blu-ray
disc as region 'A' locked.
Extras: Unjustly there is nothing for In Cold Blood while supplements for Capote appear to duplicate the DVD edition with 2 solid commentaries - the first with director Bennett Miller and actor Philip Seymour Hoffman bringing and intelligent discussion of characterizations to the listening enjoyment then Miller and cinematographer Adam Kimmel, in the second, focusing a little more on production. The Making of Capote has 2-parts and runs just over 1/2 an hour while Answered Prayers with footage and interviews with Capote seem far too limited to show in the brief 7 minutes given. For those keen there is also a BD-Live function available.
Capote Extras
BOTTOM LINE : On the surface it may seem a decent pairing for the two films - but, aside from the topic, they couldn't be more divergent. I see this as a positive though. DVDBeaver are huge fans of older films reaching Blu-ray, especially those entrenched with grain. This is another fine example to stick in the library and frequently access. I, of course, question the studio mentality in determining which of these is the weak sister? maybe neither but I get a chuckle out of imagining Capote with its extras being the 'seller' of In Cold Blood - which, if it was sold individually, would have a greater chance of having some new supplements. Bottom line is that this is a super double feature - and wonderful to see another older black and white masterpieces reach hi-def. Recommended!
Gary Tooze
February 10th, 2009