Antwone Fisher Blu-ray
(Denzel Washington, 2002)
Review by Gary Tooze
Studio: 20th Century Fox
Video:
Aspect ratio: 2.35:1
Chapters: 20
Feature film: 1080p /
MPEG-4 AVC
Disc Size: 39,826,246,618 bytes
Feature Size: 36,241,096,704 bytes
Time: 2:00:14.248
Average Bitrate: 40.19 Mbps
Bitrate: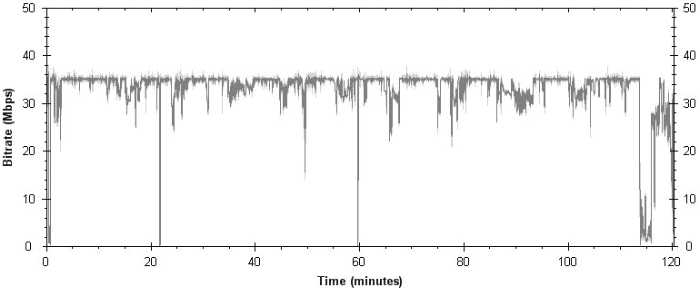 Audio:
DTS-HD Master Audio English 3859 kbps 5.1 / 48 kHz / 3859 kbps / 24-bit (DTS Core: 5.1 / 48 kHz / 1536 kbps / 24-bit)
Dolby Digital Audio French 448 kbps 5.1 / 48 kHz / 448 kbps
Dolby Digital Audio Spanish 448 kbps 5.1 / 48 kHz / 448 kbps
Dolby Digital Audio English 224 kbps 2.0 / 48 kHz / 224 kbps
Subtitles:
English, French, Spanish, none
Extras
• Commentary by Denzel Washington and Todd Black
• The Making of Antwone Fisher - 22:15
• Meeting Antwone Fisher 14:12
• Trailer HD 2:34
Single disc in a standard Blu-ray case.
Release Date: January 20th, 2009
Summary: Based on a true story, a biographical drama centering upon Antwone "Fish" Fisher who--once a Sony Pictures security guard--eventually gained fame as an acclaimed writer and a Hollywood producer. In the earlier part of his life, he was a sailor prone to violent outbursts. On the verge of being kicked out of the Navy for repeated fighting, he is sent to a naval psychiatrist for help. Refusing at first to open up, the young man eventually breaks down and reveals a horrific childhood rife with abuse. With the help of a Navy psychiatrist, he turns his life around and decides to embark on a search to find the family that abandoned him as a baby. Through the guidance of his doctor, he confronts his painful past and begins a quest to find the family he never knew. In the course of that search, his life changes dramatically.
The Film:
Antwone Fisher is a good sailor but he has a hair-trigger temper, and it lands him in the office of the base psychiatrist, Dr. Jerome Davenport. He refuses to talk. Davenport says he can wait. Naval regulations require them to have three sessions of therapy, and the first session doesn't start until Antwone talks. So week after week, Antwone sits there while the doctor does paperwork, until finally they have a conversation: "I understand you like to fight." "That's the only way some people learn." "But you pay the price for teaching them." This conversation will continue, in one form or another, until Fisher (Derek Luke) has returned to the origin of his troubles, and Davenport (Denzel Washington) has made some discoveries as well. "Antwone Fisher," based on the true story of the man who wrote the screenplay, is a film that begins with the everyday lives of naval personnel in San Diego and ends with scenes so true and heartbreaking that tears welled up in my eyes both times I saw the film.

I do not cry easily at the movies; years can go past without tears. I have noticed that when I am deeply affected emotionally, it is not by sadness so much as by goodness. Antwone Fisher has a confrontation with his past, and a speech to the mother who abandoned him, and a reunion with his family, that create great, heartbreaking, joyous moments.
Excerpt from Roger Ebert at the Chicago Sun-Times located HERE
Image :
NOTE: The below Blu-ray captures were ripped directly from the
Blu-ray disc.
Very solid and competent
Blu-ray
image transfer here by Fox. There is a modicum of decent grain visible - a smidgeon of background noise but precise detail and vibrant colors border on the spectacular. With the consistency of the MPEG-4 encode, the feature alone over 36 Gig and a towering bitrate over 40 mbps we are treated to some grand visuals from a superb film. I hope the screen captures below speak for themselves. I was impressed with the image quality in 1080P. Fox certainly doesn't disappoint on this front.
CLICK EACH BLU-RAY CAPTURE TO SEE ALL IMAGES IN FULL 1920X1080 RESOLUTION
Audio & Music:

We are given a crisp
DTS-HD Master
track although the film doesn't dramatically utilize the surround option. It is basically dialogue-driven with a very few splashes of aggression (there are a couple of gunshot incidents.) Mychael Danna's score - also having done such projects as Fracture (2007), Breach (2007), Little Miss Sunshine (2006) etc. - is understated and perfectly befitting Antwone Fisher the film. Music sounded tight and clean - as did the dialogue. I imagine this track does exactly what it was intended to do. Thumbs up here.
Extras:
Supplements duplicate the 2003 DVD with a decent Denzel Washington and producer Todd Black audio commentary. They seem totally comfortable with each other supporting their specific points with well-rounded facts and stories. We have some featurettes - but they tend to me mostly the same material - Meeting Antwone Fisher is about 14-minute and I was very keen to see and hear more from this incredible man. I wished it had been much longer. The Making of Antwone Fisher is 22-minute with emphasis on production details - Fisher, Luke, Washington and Black give further soundbytes. I'd say the inclusions were decent and viable but something new would have been a further endorsement of the
Blu-ray
. I certainly think the film is deserved.
BOTTOM LINE : I was surprisingly impressed with this film. It hit be quite deeply and it's a story that truly deserves a large audience. Years ago I judged this film on the title and dismissed a viewing - big mistake. I'm so very glad that the Blu-ray befits the film and I look forward to viewing this again soon. We give this a very strong recommendation.
Gary Tooze
January 17th, 2009