(Dan Riba and Butch Lukic, 2001)
Warner Home Video
Review by Gary W. Tooze
Video
Video codec: VC-1
Video resolution: 1080p
Aspect ratio: 1.33:1

Audio
English: Dolby Digital 5.1

Subtitles
English, none

Disc
3X 25GB Blu-ray Disc
Disc 1 is 22.2 Gig
Disc 2 (can't determine)
Disc 3 is 14.3 Gig
Episodes (26 X 21:56): Secret Origins Part 1, Secret Origins Part 2, Secret Origins Part 3, In Blackest Night Part 1, In Blackest Night Part 2, The Enemy Below Part 1, The Enemy Below Part 2, Paradise Lost Part 1, Paradise Lost Part 2, War World Part 1, War World Part 2, The Brave And The Bold Part 1, The Brave And The Bold Part 2, Fury Part 1, Fury Part 2, Legends Part 1, Legends Part 2, Injustice For All Part 1, Injustice For All Part 2, A Knight Of Shadows Part 1, A Knight Of Shadows Part 2, Metamorphosis Part 1, Metamorphosis Part 2, The Savage Time Part 1, The Savage Time Part 2 and The Savage Time Part 3
Supplements:
• Audio commentaries on three pivotal episodes (The Enemy Below Part 2, Legends Part 2 and The Savage Time Part 2) with Producers Bruce Timm, James Tucker, Glenn Murakami, Rich Fogel and Director Dan Riba.
• Inside Justice League
• The Look Of The League
• Storyboards: The Blueprint For Justice
• Justice League: The First Mission

Released: August 19th, 2008
Standard Blu-ray case
26 episodes
Product Description:
Superman, Batman, Wonder Woman, The Flash, Green Lantern, Martian Manhunter and Hawkgirl - they have all used their unique powers to fight evil across the galaxy. These 7 super heroes unite to become the Justice League. These 26 adventures feature battles with favorite villains like Lex Luthor, Vandal Savage and sorceress Morgan Le Fey. Acts of justice include saving Aquaman from a coup and clearing Green Lantern's name in a charge of genocide. From the smash hit TV series, these triumphant tales of teamwork will enthrall and inspire...
****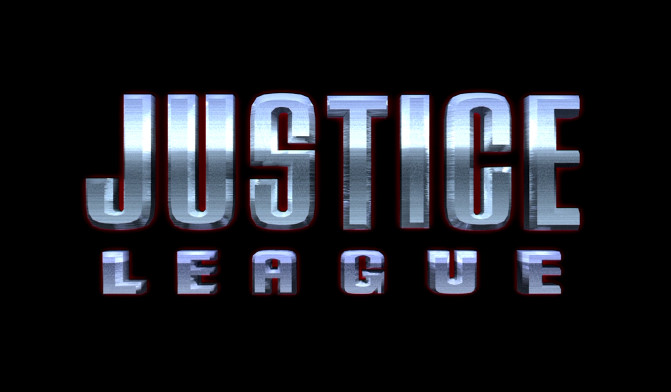 The Film:
They're the rockstars of the DC universe and they're a heck of a lot of fun to be around. Giant robot rampaging through the city and Superman alone can't stop it? Insidious villain plotting to invade the world with an army of zombies and the task is too much for Wonder Woman? Puzzling crime-spree that Batman can't - er, wait. Strike that last one. Given enough time, Batman can do just about anything. Even so, when the world is in dire need of saving, it's a job for the Justice League. (And, it seems, when the Justice League is in need of saving, it's a job for Batman!)
This series is the culmination of nearly ten years of animation continuity headed up by animation producer Bruce Timm and friends. It's very rare for a consistent creative team to play around in what is essentially the same sandbox for so long. From the writers to the directors to the voice actors - Kevin Conroy has been voicing Batman for over ten years now - Justice League is the spiritual conclusion to the DC animated universe that Batman: The Animated Series helped kick off way back in 1992.
Video: NOTE: The below Blu-ray captures were ripped directly from the Blu-ray disc.
If you are a fan of this animation style this
Blu-ray
should have you in nirvana. There is hardly a pixel out of place and aside from, what I can judge as, some very minor 'jaggies' I'd say it is perfect. Colors are vibrant and pure - digital noise is non-existent and overall the image shows a tightness and pure visage that one can sometimes swoon. Ex. Superman's costume is brilliantly bright and clean - almost ridiculously so. This really does look fabulous - if you are an aficionado. Hopefully the, clickable, full resolution captures will bear this out.
These 26 episodes are housed on three single-layered Blu-ray discs.
NOTE: I understand the 1.33:1 aspect ratio was compliant with the original format that it was shown on television although I believe it was also show later in 1.78 (matted). Just like the SD edition - this is show again in, the less popular, 1.33 although Season Two Blu-ray may very well be in 1.78.
Screen Captures
CLICK EACH BLU-RAY CAPTURE TO SEE ALL IMAGES IN FULL 1920X1080 RESOLUTION
Audio: The 5.1 (only option) seems quite limited for the rear speakers that are very infrequently used - it sounded more like 3.0 channel with the dialogue out of the front and score from the fronts. Fans may scratch their collective heads why it wasn't done in HD although this does best the 2.0 offered in the SD. Audio is very pure and separation does exist (I think) - but not as extreme as some may have wanted. There is action about every few minutes so it might be more prudent to space out of the prevalence throughout separate moments in an entire episode - as opposed to constantly - perhaps that is the reasoning. There are only optional English subtitles available - and no optional language tracks.
Extras:
Duplicated from the previous SD we have surface commentaries by producers Bruce Timm, James Tucker, Glenn Murakami, Rich Fogel and Director Dan Riba on three pivotal episodes (
The Enemy Below
Part 2,
Legends
Part 2 and
The Savage Time
Part 2). Some featurettes -
Inside Justice League
(roundtable discussion),
The Look Of The League
(minor points of costume alterations),
Storyboards: The Blueprint For Justice
(as entitled - the importance of - giving the animators exact cues on specified points) and
Justice League: The First Mission
(promo reel). I don't see anything unique to
Blu-ray
.
Extras
BOTTOM LINE: I am starting to become a fan although my heart will always belong to Marvel. The animation in Blu-ray looks so damn pure it's hard to give the plots attention. After this, I must say, I'm keen to see Season Two (hopefully in widescreen). The extras certainly helped my appreciation and I think this series has a bona-fide place - even beyond children's appeal. It's adventure,mythical deeds and science-fiction all rolled intro one bright and colorful package. Recommended!
Gary Tooze
August 14th, 2008