(Patrick Archibald, Jay Oliva and Frank Paur, 2007)
Lions Gate
Review by Gary W. Tooze
Video
Video codec: MPEG-4 AVC
Video resolution: 1080p
Aspect ratio: 1.78:1

Audio
English: DTS-HD Master 7.1

Subtitles
English, English SDH, Spanish, none

Disc
25GB Blu-ray Disc
Supplements:
• Alternate Opening Sequence
• The Origin of Iron Man featurette (11:58)
• Hulk vs Wolverine First Look 3:52 HD
• Hulk vs Thor First Look 3:15 HD
• Hall of Iron Man Armour
• Iron Man Concept Art

Disc
Feature: 19.9 Gig
1:23:02
Disc: 25GB (single-layered)
Released: September 2nd, 2008
Standard Blu-ray case
24 chapters
Product Description
Past and present collide in this epic adventure that reveals the origin of Iron Man. While raising the ruins of a long buried Chinese kingdom, billionaire inventor Tony Stark digs up far more than he bargained for. He unleashes an age-old prophecy that foretells the resurrection of the Mandarin, the emperor of Chinas darkest and most violent dynasty. In order to confront the destructive force, Tony creates an armored suit infused with high-tech weaponry. To stop the evil that he himself has raised from the earth, Tony must become the greatest invention ever-Iron Man! The newly born champion must travel to the four corners of the earth to battle the Mandarin's henchmen, the Elementals--four magical warriors who harness the power of the elements--earth, water, wind, and fire--with deadly chemistry. But is the Iron Knight, as he is known in the prophecy, strong enough to defy fate and turn back the malevolent forces hell-bent on earth's destruction?.
..
****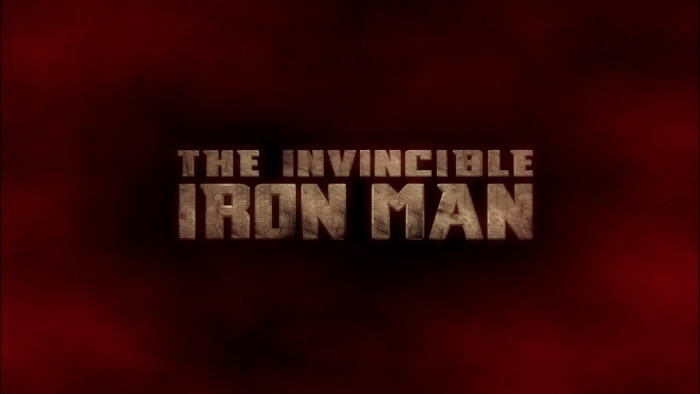 The Film:
Iron Man, actually Stark in a hulking great metal suit with laser-emitting palms, jet-booster boots and super-human strength when he needs to battle evil forces, isn't the most well-known Marvel character. It's no surprise, then, that this is an origin story of how Stark came to be a pillar for peace. A respected billionaire businessman, he is hired to use break-through technology to physically raise a forgotten city against his father's advice. In doing so he awakens the emperor of China's darkest and most violent dynasty, the Mandarin, and his four Elementals; magical warriors who harness the power of the elements, earth, water, wind and fire. Nearly killed in the process, Stark survives thanks to the fitting of a breastplate which enables him to control a giant iron suit, battle the Elementals and stop the Mandarin from unleashing the full extent of his evil when he takes on his full form.

Moving Iron Man's origin story from Vietnam and into an ancient Chinese history lesson is disappointing as it becomes like any other Saturday morning cartoon scratching around for ideas. Battles against magical monsters who can manipulate the earth, wind, fire and water are hardly original, and the claims of the filmmakers in one of the features on this DVD that this made it a more exciting movie are laughable. It would have been far more interesting to see Stark in a real world and not transported into a fantasy setting where a giant dragon shows up for a duel. Granted it never looks ridiculous to see larger-than-life heroes and villains battling in 2-D, however fans will probably not be happy.
Video: NOTE: The below Blu-ray captures were ripped directly from the Blu-ray disc.
The transfer seems competent but the animation can be a bit inconsistent - looking stellar in some scenes to downright inadequate in others. This single-layered
Blu-ray
really has no faults as it is representing the original animation as well as could be hoped for. Zero noise, exceptionally clean and colors seem very true and pure. There is no need for any DNR filters or edge enhancements due to the nature of digital animation transfer. I hope the large screen grabs can give you a good idea of how it will perform on your system. The
Blu-ray
gave me a satisfying presentation of
The Invincible Iron Man
despite the plot and characterizations leaving a bit to be desired.
Screen Captures
CLICK EACH BLU-RAY CAPTURE TO SEE ALL IMAGES IN FULL 1920X1080 RESOLUTION
Audio: The DTS-HD Master 7.1 audio has some exemplary moments. This track has some real buoyancy and strength. The forcefulness of gunfire and explosions can have your floorboards rattling and it is equivalent to many of the best live-action tracks I've heard in high-def. No complaints here with how this HD track performed. There are optional English or Spanish subtitles available.
Extras:
The Origin of Iron Man
featurette is 12 minutes in length and does a decent job of generating some interest in the evolution of the character. But I couldn't escape the sense that much of what was used as supplemental material in this release was filler.
Hall of Iron Man Armour
shows all his suits used from past to present and we are given two 'First Look" glimpses of Hulk battling Thor and then the Wolverine. These are in HD and run over 3 minutes for each upcoming mega-battle.
Extras
BOTTOM LINE: I've come to accept the giant flood of super-hero-isms that are penetrating our entertainment spheres but the entire time this seemed more like a 'wannabe' than an actual bona-fide endeavor. Don't get me wrong - I like Iron Man as much as the next guy but for one reason or another this story didn't gel with me. The Blu-ray format gives a fine presentation but the content is not at premium levels for Marvel-ites. Still, if you are hell-bent on watching this you certainly won't be disappointed din the visual and aural representations as they both rate highly.
Gary Tooze
September 14th, 2008